NEWS - Friday, March 7, 2014

Titanfall lands at Exclusive Gaming Lounge in Toronto on March 10th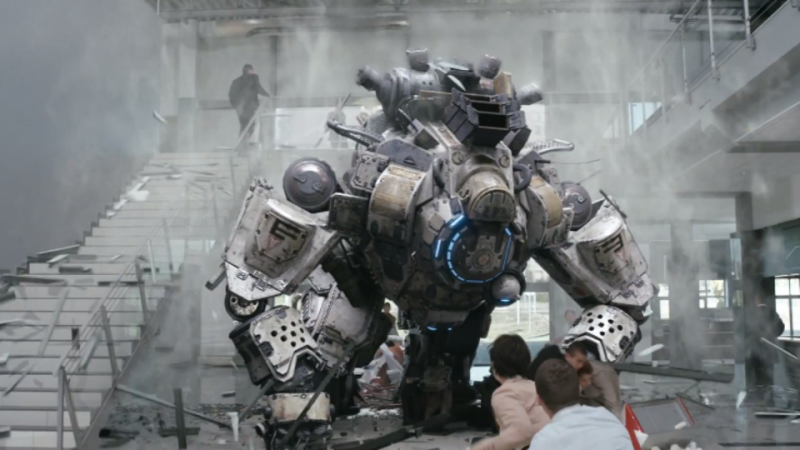 Titanfall Lands at Exclusive Gaming Lounge in Toronto
Xbox One fans can play the most anticipated title of the year before it's available in-store or online
TORONTO, March 7, 2014 – Xbox One, the console that takes gaming to the next level, is giving Toronto fans the chance to be the first to play Titanfall before it lands in-stores. On Monday, March 10th, Xbox is bringing the game – touted as a revolution in the first-person shooter genre – to life at an exclusive gaming lounge at Tattoo Rock Parlour on Queen Street West in Toronto.
Gamers will have the chance to test three different modes of gameplay on Xbox One. They will also have the opportunity to go head-to-head with celebrity gamers and Xbox MVP players and get other launch-night exclusives, including Titanfall swag and a message from Steve Fukuda, Game Designer for Titanfall at Respawn.
Where: Tattoo Rock Parlour; 567 Queen St. W
Hours:
Media: 6:00 p.m. to midnight
Open to public: 8:00 p.m. to midnight
For photo opportunities or to speak with a spokesperson from Xbox about gaming on Xbox One, please contact Hayley Shaughnessy at 416.955.4595
Following Monday's launch event, fans can continue to experience Titanfall at the Xbox pop-up space, also located at Tattoo Rock Parlour (567 Queen St. W).* The pop-up space will be open beginning Monday, March through toSunday March 30. Below are the operating hours:
· Monday – Thursday, 12 noon – 8 p.m.
· Friday, 12 noon – 10 p.m.
· Saturday, 11 a.m. – 10 p.m.
· Sunday, 12 noon – 6 p.m.
To celebrate the launch of Titanfall, Xbox, in partnership with Respawn Entertainment and Electronic Arts, the Xbox One Titanfall Bundle will be available starting March 11 for $499.99* at select retailers. Fans can pre-order the bundle now online with major retailers, including MicrosoftStore.ca.

*Titanfall and other Xbox games and accessories will not be available for sale at the Xbox pop-up space.


Source: http://www.xbox.ca