NEWS - Wednesday, May 21, 2014
Xbox One getting external HDD support, real names and more in June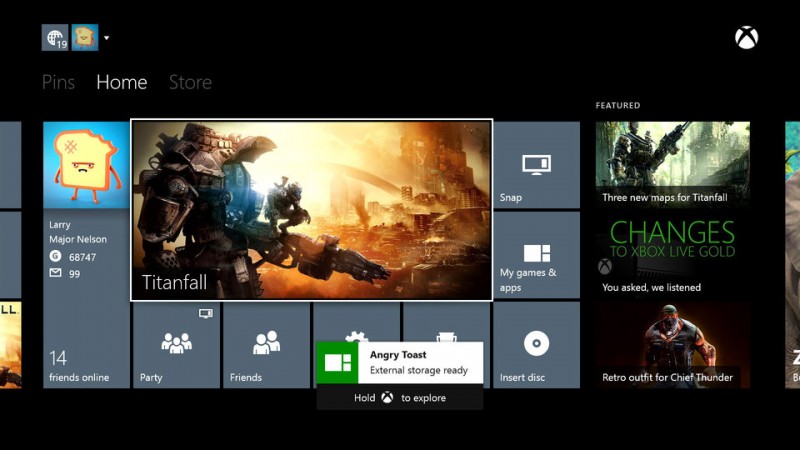 A system update for Xbox One will add a handful of new features, including support for external hard drives and the option to display Xbox Live friends' real names, to the console this June, Microsoft announced today.
The June system update will allow Xbox One owners to connect a hard drive (256 GB or larger) via USB 3.0 and store games, add-ons and apps on it. Xbox One owners will be able to copy full games and associated downloadable content to an external drive, then play that content on another console. Users will have to verify ownership of the content by signing in to their Xbox Live account or by having a disc in the system's optical drive.
Next month's update will also add real name support to the Xbox Live friends list. Rather than rely on Xbox Live Gamertags, Xbox One owners will be able to view and share their real names. Microsoft said Xbox One owners will be able to share real names "with all your friends, a subset of your choosing, friends of friends or none at all." Real names don't display in games, and "you can change your settings any time from your profile and when adding new friends."
Microsoft originally intended to have real name support at launch, but delayed the feature a month before Xbox One was released.
The update will also allow users to select an account for automatic sign-in on Xbox One.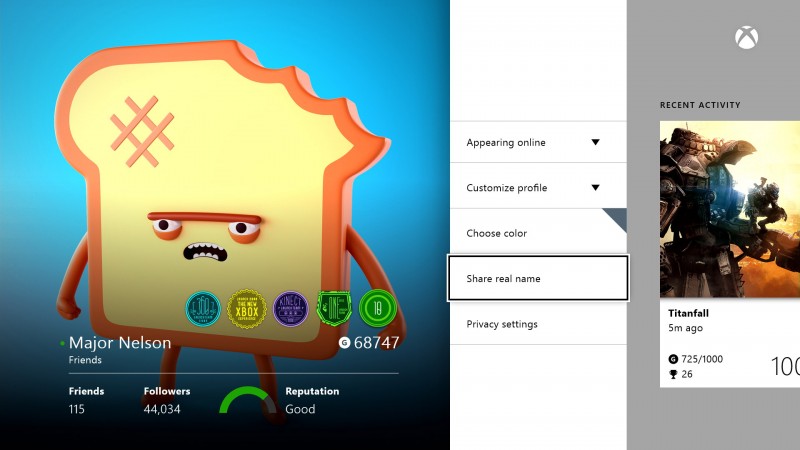 Xbox One owners will get new SmartGlass features in June as well. Microsoft is adding "the entire OneGuide experience" and universal remote control support to SmartGlass, the Xbox's mobile and tablet companion app.

"Now in supported markets you can view all of your TV listings on your SmartGlass device and set and view your favorite channels and app channels on your smart phone, tablet or PC," said Microsoft's Larry Hryb in an update. "With the Universal Remote Control, you can also easily switch channels, set new recordings and select and control recorded content from your DVR. Another great companion feature now in SmartGlass is pin reordering. With the touch of your finger you can easily organize your pins in categories or favorites based on your preferences and have those changes refresh to your console."

SmartGlass will also get an overhaul that brings your activity feed to the forefront and notifications for when friends sign on or start broadcasting on Xbox One.

Additionally, Xbox One TV and OneGuide features will roll out to Canada, U.K., France, Germany, Spain and Italy in June.

Microsoft says it will roll out the next Xbox One system update to users participating in its preview program in advance of the full June update.


Source: http://www.polygon.com