NEWS - Tuesday, January 6, 2015

Resident Evil remake now available for Xbox One pre-order and download
From the Major Nelson blog:
Resident Evil is Now Available for Digital Pre-order and Pre-download on Xbox One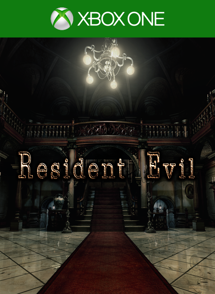 Game Description: XBOX BOX ONE GAME EXPECTED TO RELEASE ON 1/20/2015. YOU MAY DOWNLOAD THE GAME FROM XBOX LIVE BEFORE THEN, BUT IT WILL NOT BE PLAYABLE UNTIL 12:01 AM PDT / 3:01 AM EST ON THE RELEASE DATE.
The game that defined the survival-horror genre is back! Check out the remastered HD version of Resident Evil. In 1998 a special forces team is sent to investigate some bizarre murders on the outskirts of Raccoon City. Upon arriving they are attacked by a pack of blood-thirsty dogs and are forced to take cover in a nearby mansion. But the scent of death hangs heavy in the air. Supplies are scarce as they struggle to stay alive.

Source: http://www.majornelson.com