NEWS - Wednesday, August 24, 2016

Halo Championship Series Pro League Fall Season Schedule Revealed
Big news for Halo Championship Series fans, as all the details have been released in terms of what is happening this fall. The HCS Pro League Fall 2016 Season regular match days will begin on September 14, and take place each Wednesday and Thursday beginning at 11:30am PT / 7:30pm BST for Europe, and 4:30pm PT for North America. As always, you will be able to catch all the action on twitch.tv/Halo and Halo.gg.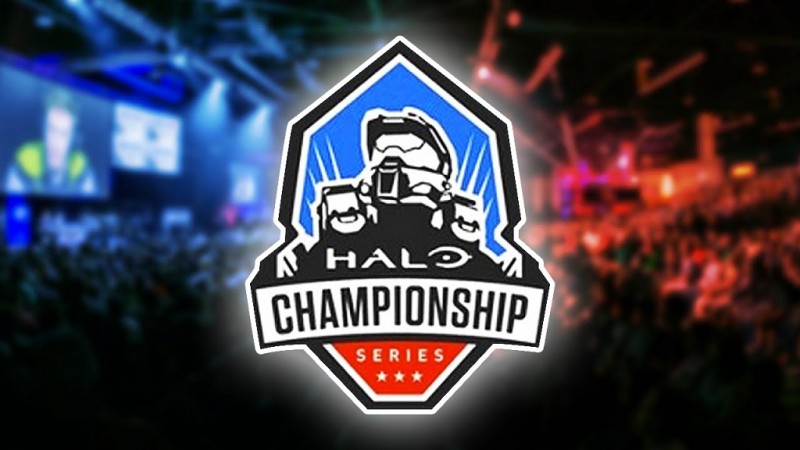 FALL FINALS 2016
The EU HCS Pro League Fall Finals 2016 will be held on December 3-4 at the ESL Studio One in Leicester, UK, and one week later the top North American teams will clash in the NA HCS Pro League Fall Finals 2016 on December 10-11 at ESL Studios in Burbank, California. Event and ticketing information will be coming shortly.
For teams looking to make their own mark in Halo esports, and forge their own path into the HCS Pro League, there are some changes coming to the HCS Open Circuit for the Fall 2016 Season.
In Europe, our partners at ESL will once again be organizing the HCS Open Circuit tournaments for players and teams across the pond fighting to make a name for themselves. In North America, Pro Gaming League (PGL) will be organizing the NA HCS Open Circuit.
For the Fall 2016 Season, HCS Open Circuit online matches in North America will also be broadcasted in addition to HCS Pro League matches. Alongside the standard online tournaments, we're also extremely excited to announce that two new live open events have been added to the Fall 2016 Season calendar. Joining us for the ride will be our longtime partners and Halo headset heroes at ASTRO Gaming. Read more to get the scoop!
OPEN EVENTS
HCS Orange County by Esports Arena
In conjunction with Esports Arena, the HCS Orange County open event will be held on Oct 7-9 in Santa Ana, California, with the top four HCS Open Circuit teams earning a spot in the HCS Open Circuit Finals, and a chance to take down the Pro League juggernauts, who will be waiting in the Championship bracket.
Featuring a prize pool of $20,000, there's a lot on the line for Open Circuit and Pro League teams alike. In addition to the Open and Championship brackets, HCS Orange County will feature the Halo 5 FFA powered by ASTRO Gaming for players looking to make a splash onto the scene. The Free-For-All will be open to all players in attendance, including HCS Pro League players. Whether you've got a full four-player squad or call yourself a lone wolf, you won't want to miss your chance at a share of $5,000 in the Free-For-All tournament. Head to esportsarena.com to learn more!
HCS Orange County by Esports Arena recap:
October 7-9 – Santa Ana, California
Top 4 Open Circuit teams qualify for Open Circuit Finals in Las Vegas.
HCS Pro League teams invited to Championship bracket
$20,000 4v4 tournament
$5,000 Halo 5 FFA powered by Astro Gaming for both Open Circuit and Pro League players
HCS Las Vegas by PGL
Wrapping up the HCS Open Circuit for the Fall 2016 Season will be HCS Las Vegas, Nov 18-20 – hosted by Pro Gaming League. Last year's HCS Indianapolis by PGL was quite the spectacle, and this year's edition has us very excited for the opportunity to team up with PGL once again.
HCS Las Vegas will be the site of the HCS Open Circuit Finals, where the top two teams will be propelled into the Relegation tournament during the Fall Finals 2016 hosted by ESL. HCS Las Vegas will feature its own Open Bracket, where top HCS Open Circuit teams will move on to face off against HCS Pro League teams for a $25,000 prize pool. Just like HCS Orange County, we'll also be hosting another Halo 5 FFA powered by ASTRO Gaming with a total of $5,000 on the line! Information on format, team and FFA passes, and more will be available in the coming weeks. To see the full HCS Open Circuit schedule, head to progamingleague.com!
HCS Las Vegas by PGL recap:
November 18-20 – Las Vegas, Nevada
Top 2 Open Circuit teams qualify for Relegation tournament in December
HCS Pro League teams invited to Championship bracket
$25,000 4v4 tournament
$5,000 Halo 5 FFA powered by Astro Gaming for both Open Circuit and Pro League players
So there you have it HCS fans, all the information you need to know what's happening this fall.






Source: Xbox News Wire