NEWS - Tuesday, February 7, 2017

Ubisoft invites Canadians to join the Battle For Canada with For Honor
Ok fans of For Honor, especially those in Canada, Ubisoft has launched the Battle For Canada. So, what is this you ask? Well, Canadians are invited to pledge allegiance to a determined hero faction, and fight for the faction's honour in a battle to conquer Canada!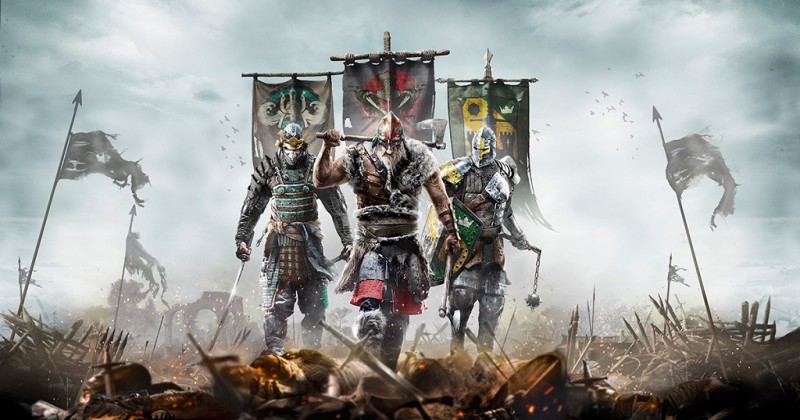 As many know, For Honor is Ubisoft Montreal's first game to truly bring the intense emotions of sword combat to life for gamers. Part of the game's featurs is that history's greatest warrior factions: the Knight, the Samurai and the Viking, meet in a fantasy battlefield and fight to recapture the glory of their ancestors through brutal, fast-paced melee combat in an engaging story campaign and novel multiplayer modes.
What are the characteristics of each faction? Well, glad you asked:
· The Vikings – free, wild and rough around the edges.
· The Knights – strong, chivalrous and wise.
· The Samurai – cunning, calm and always in control.
Canadians are invited to visit ForHonorCanada.com and take the official campaign quiz to discover which warrior faction they belong to ahead of the epic #BattleForCanada.

On February 11, Canadians are invited to fight alongside members of their chosen faction to conquer Canada and celebrate the honour of battle. Warriors will be able to fight using their phone as a weapon and watch the battle unfold online. Wielding their phone like a virtual sword, warriors will make slashing movements to recreate the combat moves from For Honor. Warriors will score points for their faction depending on the range, speed and force of these strikes.

An interactive map on ForHonorCanada.com, as well as on a giant billboard at Yonge-Dundas Square in Toronto, will show the state of the three armies battling it out in real time. As an added moment of celebrity, the best warriors will see their name and faction featured live on Yonge-Dundas Square and the most memorable warriors will be featured in an animated trailer after the battle.

So, what are you waiting for warriors, it's time to get ready to do battle for your faction.


Source: Press Release