Post E3 : State of the Xbox as a Console & an Ecosystem
by Kirby Yablonski









So, everything E3 related in Los Angeles is done. The press conferences are history, the show floor is most likely empty, or close to it, and the 50,000 or so media and industry professionals have gone on their merry way, including myself. Given that the madness is over, there has been time to reflect on everything that was seen, and heard, during the week of videogame gluttony. Given that we are an Xbox centric site; we want to focus on Microsoft's showing. With that in mind, it is my humble opinion that Microsoft is doing a pretty solid job with their Xbox One platform and what the future holds to the Xbox name as a whole.

First off, I have to note that Sony had a solid E3 too. Their press conference showed off a lot of good franchises that fans have been clamouring to see continue and also announced some new IPs that look interesting. Sony continues to lock in 3rd party content, be it DLC or releases that are timed to be first on the PS4, and they have PSVR on the horizon. So in essence, things are going well for them. As for Nintendo, well their booth, full of Zelda demos, was a hit and there was always a line, so it seemed they had a good show as well. That leads us to Microsoft. Their E3 presence was fairly pleasing to fans and showed that they are committed to growing the brand and making most fans happy. Why do I say most? Well, you know there will always be those cantankerous individuals that want it only their way, so they'll never be happy.

Microsoft kicked off their E3 week with their annual press conference on the Monday (June 12th) before the big show and then had their chance to show off what was announced during the three days following their presser. Sure, there were a lot of leaks and rumours swirling around the interwebz leading to the press conference, and E3 itself, but in the end Microsoft did a solid job of showing off the next year or so of what was in the Xbox's future. I am not going to sum up things blow by blow, but instead I want to give my thoughts on things that were shown during E3 that generated a lot of buzz.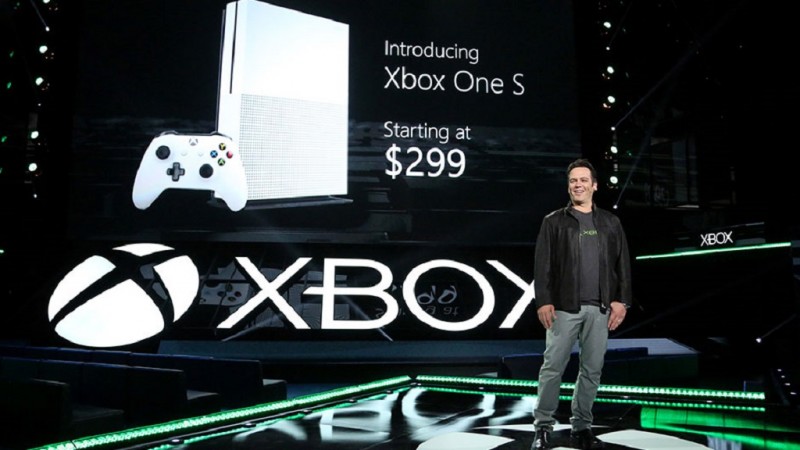 The announcement of the Xbox One S, even though leaked, was still great to see. Seeing that Microsoft has taken the original behemoth and shrunk it down 40% was surprising. Add to the fact that the power supply is now internal, the Blu-ray player is 4k compliant, and you can stream 4k content from the likes of Netflix and Amazon and you have a solid all around machine. There has been mention that the console will be able to upscale games for 4k TVs as well, and the new Xbox One S supports HDR. There is also built in IR blaster on the front to control your TV, receiver or anything else you may use in your gaming room. Sure, the core processing power remains virtually the same; however, you are getting a pretty slick game machine that is capable of more. Oh, and don't forget the new and improved Xbox One controller, with Bluetooth (for PC), textured bottom, and a few tweaks for the bumpers and triggers, it is included too.

If people have been on the fence about diving into the world of the Xbox One, now is the perfect time. Well, August actually is the time as that is when the new Xbox One S is set to hit store shelves. The price starts at $299 ($399 CDN) and given the fact that there has been some additions to the machine, as well as the size reduction and new controller, how can one not consider this, especially if they have been on the fence. And to those PS4 fans out there reading this, I am not saying it's better than the PS4, I am saying those who have been considering the Xbox One and are on the fence have even more incentive to buy one.

Of course we all know that Microsoft announced Project Scorpio at the tail end of their press conference as well. Many people since then have said that this is already the death of the Xbox One S. I would tend to disagree. Project Scorpio is not aimed at the family, the casual gamers, or those wanting to finally get into the current generation of gaming at a low entry point. Project Scorpio is the going to be a hardcore gamer's gaming machine. If you take into account what has been released for information at this point, Project Scorpio seems to be aimed at those that always look at, or consider, high end PCs. Yes, in many ways consoles in general are PC in nature, but they have always been seen as limited in their scope, but that is a whole different discussion. In terms of the Project Scorpio announcement, I truly think this puts the Xbox platform as a whole even more into the eyes of the hardcore or tech junkie at this point. With the thought of a very powerful machine, and it being VR compliant, this makes sense for those gamers wanting to go to an even more immersive and technologically advanced experience without having to put together a PC.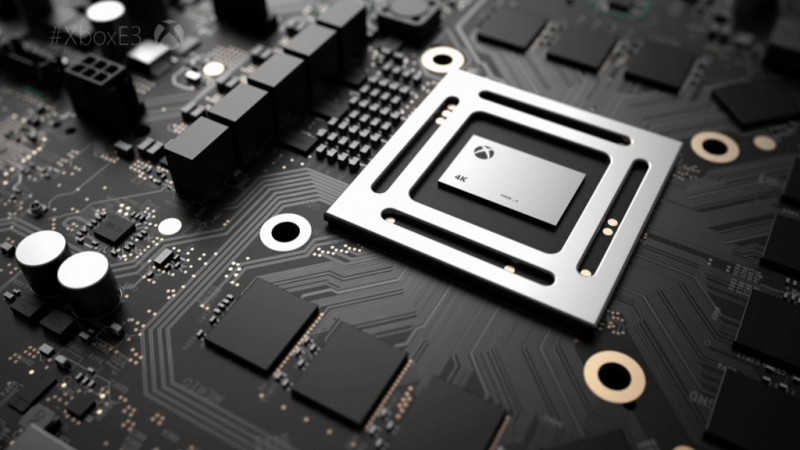 It's my opinion that Project Scorpio is not going to be cheap, as it's most likely going to be aimed at that crowd who are willing to pay to play the best, and that includes VR. Sony is investing in VR heavily at this time, as they have announced there will be 50 PSVR titles released from the launch of it (October) until the end of the year. You can bet dollars to dimes that Microsoft wants to make sure there is a viable VR experience on an Xbox platform soon, and a good one too, so that is why they are investing in making the Scorpio so powerful, as VR and true 4K gaming require such. Regardless of the questions that have been raised since Phil Spencer announced the Scorpio at the end of the press conference, people are talking about it and it is set to become part of the Xbox ecosystem sometime during the Holiday 2017 season, which in our eyes is a good thing.

I think it's also worth talking about the new Xbox Design Lab where you can make your own personalized controller. Here you can make a controller which is yours exclusively, and the option for your Gamertag to be etched into the controller is pretty cool; however, the fact that the controller is the new standard controller has turned some off, and I can see why. Could you imagine making your own Elite Controller? Regardless of this fact, you are getting a controller that you designed and created and Microsoft has built it (first party) for you, all adding to the coolness factor. And the fact that it's the new Xbox One controller is pretty enticing too. So far Social Media response has been fairly positive and I think it's something Xbox gamers have wanted and will appreciate.

Something that I think doesn't get enough coverage is the fact that Microsoft continually pushes its software team to improve the dashboard experience of the Xbox One. From the metro style that was first released in November 2012 to where we are now, Windows 10 on the Xbox One, Microsoft has continued to improve the user experience in this area. At E3 they announce more features of Cortana, which if utilized right, could be pretty smart. Asking her what any one of your friends on your friends list is doing (by Gamertag or real name), and hearing a response, is fairly impressive. I can't wait to see where this goes. That being said, I hope it doesn't convolute the voice experience that was so simple with the Kinect and I know early reports with Preview Participants is that the Cortona experience hasn't been too good at this juncture.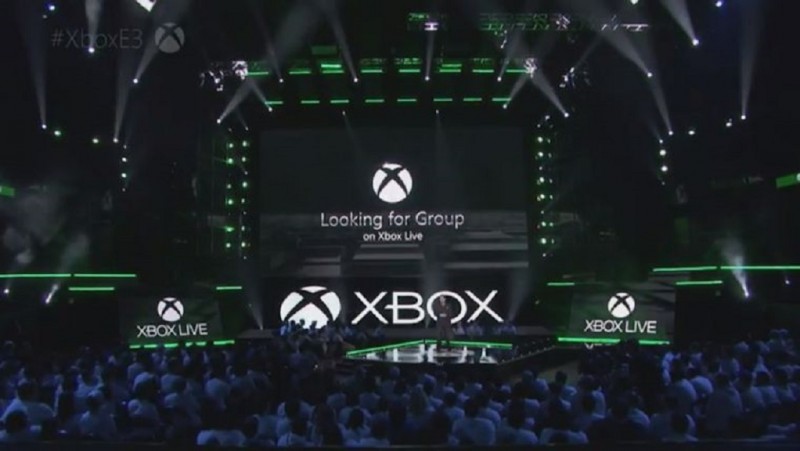 Microsoft is also adding Groups, Clubs, and Arenas to their dashboard. Being able to find groups playing a particular game in a particular way (e.g. certain levels, family friendly (no swearing), experienced vs. non-experienced players, etc.) is very useful. The ability to be part of a club will very functional as well as you will have a number of players you'll keep in contact with and be able to arrange playdates or specific Xbox functions. Again, Microsoft is striving to make the user experience better based on user input, something that continues to get lost in many ways.

And what about the games you ask? Well of course Microsoft continued to blitz their fans with what they can play in the very near future. Why do I say it this way you ask? Well, if you look at Sony's showing, and their press conference in particular, the majority of the games that were shown off at the Shrine Auditorium rarely, if at all, had a release date. There was no indication of when you would be playing them. Microsoft on the other hand seemed to be showing more of titles that you'd be playing in the near future, with a few coming in 2017.

First things first, Microsoft has announced that they are introducing a game feature to many of their Xbox One games (indies included) called Play Anywhere. If you buy the digital copy of the game you'll get access to the game, for free, on PC as well. The Play Anywhere initiative starts fairly soon given that some of the games listed so far are set to release in the near future including Forza Horizon 3, Gears 4, and some indie titles to name a few. You can play your game on either platform and your saves are in the cloud, so they are interchangeable. I heard many people at E3 say that this might be the end of the Xbox console; given there would not be a reason to buy one as you can play on PC. Personally I don't think this is the case as people will still buy an Xbox, either as a secondary gaming machine in their living room or home theater, and there are those who don't't game on PCs as they only game on consoles (e.g. convenience). If anything, PC gamers now have the opportunity to play console games/franchises on their PCs, whereas before this was not an option. The Play Anywhere announcement opens up opportunities for different gamers as a whole and is a smart business move for Microsoft.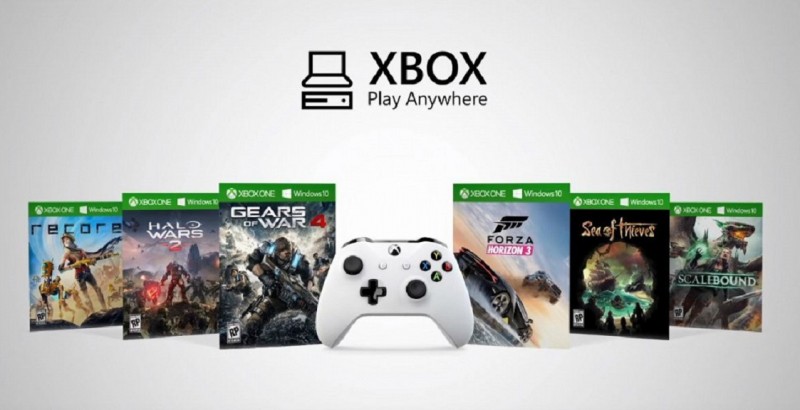 Ok, back to the games themselves. At their actual Press Conference, Microsoft showed off Gears of War 4, Forza Horizon 3, ReCore, Killer Instinct Season 3 update, The Division: Underground Expansion, Final Fantasy XV, We Happy Few (releasing first on Xbox Preview) and Dead Rising 4, all to be released this year. Games shown off that are to be playable in 2017 are State of Decay 2, Halo Wars 2, Scalebound, Tekken 7 and Sea of Thieves (hopefully in 2017). Having walked the show floor, beyond the titles showcased at the press conference which were playable, I saw a slew of other titles being played such as Battlefield 1 (I played a 20 vs. 20 match which was epic), NHL 17, Fifa 17, Madden 17, Ghost Recon Wildlands, Cuphead (yes again), Slime Rancher, The Culling, Yooka-Laylee, Inside (from the makers of Limbo) and others. Lots of these were ID@Xbox titles too, which was great to see as many of the indie titles looked pretty darn good on the same floor with many of the AAA titles. Games were there in full force and showed that there are still great games as a whole being offered for the Xbox One.

Based on my time at the Xbox Press Conference, my time at Xbox booth during the majority of the three days I was on the show floor, as well as listening to all the chatter from all the other attendees, I think that the Xbox brand is in good shape at this time. Sure, their console sales lack the number of the PS4, but it's clear that it's just not about selling consoles as it is about getting people involved, and invested, in the Xbox experience. From playing games on the console itself, watching a 4k movie, designing a personalized controller, to playing an Xbox One game on a PC via the Play Anywhere feature, there is more being offered at this time by Xbox than ever before. They continue to refine the Xbox One experience, provide options for gamers to choose from in the Xbox ecosystem, and they are looking for other ways to get people playing Xbox games. At the end of the day Microsoft had a very solid E3 from the announcements they made to many of the games and products they showed. They seem to be continuing on rewarding their existing fanbase while looking to get new fans to join the fray, and they are providing more options for gamers to get into the world of the Xbox ecosystem, which I believe is not going away anytime soon.