CrossfireX - Developer Interview & Early Hands-On Gameplay Impressions
by Kirby Yablonski








Last week I had the opportunity to interview Mr. Sooro Boo, Executive Producer at Smilegate, the developer working on CrossfireX. What is CrossfireX you ask? Well that is a great question. The game has been out a lot longer than you might imagine, but without the 'X' attached to the title. It was first released in the Asian market in 2007 on PC. Do a little research on the good old internet and you will discover that it has millions upon millions of users and has been going strong since its inception. In 2019 it was announced that CrossfireX would be coming to the Xbox One, and it is set to be released as a free to play game sometime this year (2020).

Mr. Sooro Boo joined the team at Smilegate approximately 12 years ago, and he has been working on CrossfireX for two years. Our interview took place using Microsoft Teams, as he was at an office in Seoul, South Korea, and I was in my office just outside of Vancouver, BC, Canada. It was 8 o'clock in the morning for Mr. Boo, and I was his first interview that day. My questions were directed at Mr. Boo; however, they were translated for him and his answers were translated for me, which I typed down for reference. I was able to get most of what the translator said, however, there is some paraphrasing that I had to do to keep up with what was being translated for me.

One of the first things that I wanted to know was why the team at Smilegate chose to release on the Xbox One console first. Mr. Boo stated that there are both business reasons and personal reasons. He stated that the team at Smilegate believed that Microsoft and Xbox are the best team to work with for the first-person shooter genre overall. He furthered this by stating that they are experts at what they do, and while working with them, they found it to be a smooth process. He even went as far as to say that he wasn't trying to be all fairytale like, but the match between the two companies was like "it was meant to happen".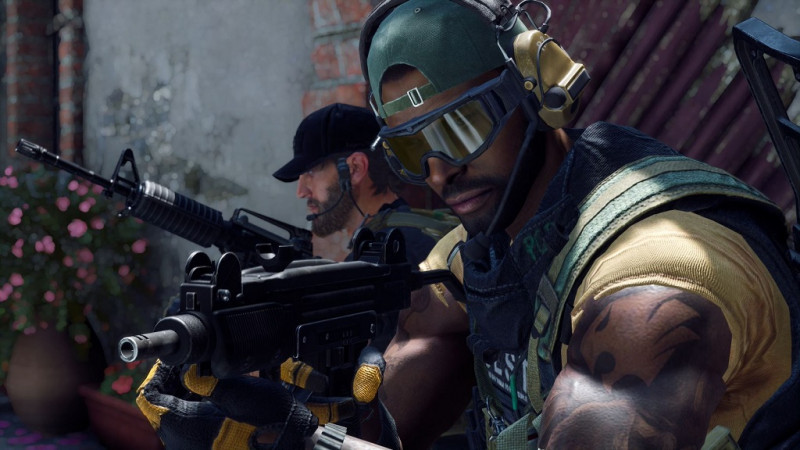 It was interesting that Mr. Boo stated that the Xbox Team were experts, and I asked him if he could clarify this. He paused for a bit, and then stated that he got a favorable impression from the Xbox team when they met. He also emphasized that first party publishers are an important consideration when looking at developing for others. He continued, adding that the Xbox console is strong in the FPS genre and Smilegate felt that the Xbox team had more to offer based on all the teams that they spoke with. They got to speak to numerous leadership members and Mr. Boo stated that the team believed that they were hardcore gamers. The Xbox team listened to what Smilegate spoke about, down to the "nitty gritty", and really communicated that they understood and were good at knowing about FPS games on the Xbox One platform.

I was also curious to know if Xbox Live was another reason for the shift to the Xbox console, given how long it has been out and how they have made advancements and improvements in the services. Mr. Boo simply replied that Xbox has outstanding online play in the gaming environment. The Xbox Live team have a great understanding in assisting developers in setting up and learning how to program for the platform and the Xbox Live service.

Given that Mr. Boo noted how the Xbox is a console that has a lot of experience with FPS games, I asked him how CrossfireX will differentiate itself in the very crowded FPS genre on the Xbox platform. He stated that it is challenge going onto a console that is as saturated in this area. CrossfireX is a military based game. They know they will be compared to leaders in the industry with games such as Call of Duty, Battlefield, etc., but one of the main points he talked about was as soon as you get into the game, you will feel how unique it is, and how the gameplay (gunplay) is different. He talked about the Spectre Mode that is found in game. In this mode teams take on an offense (plant bomb)/defense role. The trick is that the team planting the bomb is only equipped with a melee weapon and a suit that camouflages them into the environment, making them hard to see. This is just one mode that will allow gamers to see how they are different. Mr. Boo came up with quite an analogy to explain his belief further. He said that "...people can always see good steak houses, but there are only a few that you really want to visit to [actually] cut into the steak and experience it.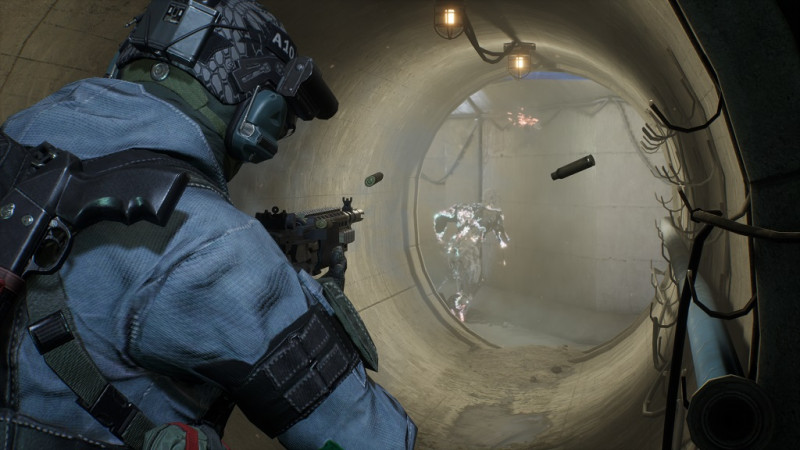 While we were talking, I asked Mr. Boo what will be offered for fans of the genre to play, specifically, if there will be a PvE and PvP experience or even more. He stated that a lot of games are divided into PvE and PvP, and that both modes are a service that may come after a game is released. He further expanded that they are creating both a PvE and PvP world gameplay. It should meet both categories, but given their expertise is in the multiplayer realm, he believed that it will certainly shine. When asked to clarify the multiplayer, as I was not clear if this meant PvP only, he referenced the fact that they do come from a PvP and PvE background, but that they have not released any details on the game regarding any PvE content.

Given that the game is a PC centric game, I wondered if there were any challenges Smilegate may have faced hopping over to the world of console gaming. The ultimate challenge was that they believed they needed to break the conception of what an Asian PC game is. Mr. Boo explained that there has been a history of some Asian games being ported to American audiences that were not as good quality as they could be. Crossfire, which has been on PC, is a much older game, so they do not want people to get a dated game that was just passed on. They have implemented the use of a new graphics engine (Unreal Engine 4) and have made the effort to bring it into the world of modern consoles. Another thing Mr. Boo noted was that he had a detailed discussion with Phil Spencer about controller development. He explained it as a "nitty gritty" conversation that took up the whole discussion. It was at this time that he, and the team at Smilegate, realized that it was going to be a technical challenge and that they were up for the task.

As we were coming to the end of the allotted interview time, I asked if the game will be similar over the spectrum of the Xbox Hardware (Original, the "S" version, and the "X" version). He indicated that the content will be the same over all the hardware and that they are optimizing the game for all the currently available Xbox One consoles. In terms of the Xbox One X, Mr. Boo stated that there is a "set bar of existing games on the console" and that they will meet the bar set by these games, and this includes 4k resolution and 60 fps. There was no talk about the game making it, or not, to the next generation of Xbox set to release this fall/holiday season.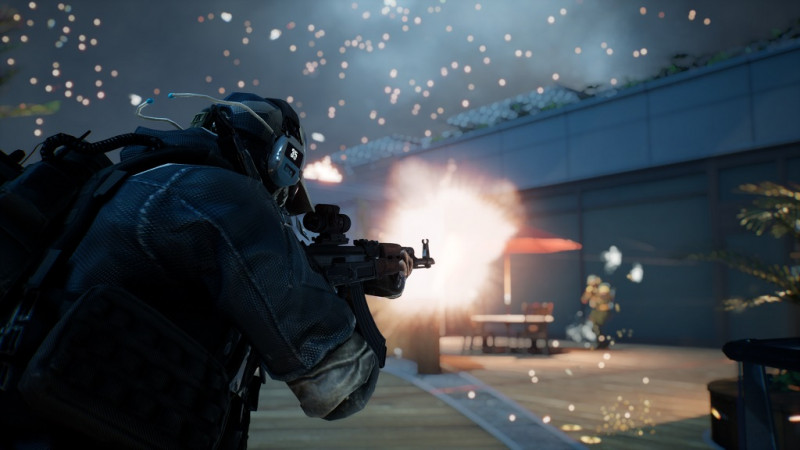 As we wrapped things up, I wanted to ask Mr. Boo a question that would illicit a more personal response. I was interested if there was anything in particular that really sticks out in his mind that he may want fans to feel when they play the game? Surprisingly, his answer was that there is no one specific thing for him personally, but as a team there is. For the team, they really want players to get into it and feel the gunplay. He and the team would like players to realize how it feels, how it shoots and how the gunplay is the focus of the game. CrossfireX is a shooter-based game and they want players to really enjoy what they created and how they implemented it.

Having had the chance to interview Mr. Boo, I was interested to see how the game would play, and luckily enough, I got to spend about 90-minutes playing with other journalists and Xbox staff online. It was here that I was able to understand what Mr. Boo was talking about in terms of his final statement.

If there was any way to best explain the gameplay that I experienced, it was a combination of CS:GO with some modern day FPS ideas thrown in. Let me explain.

There were two main modes to choose from: Classic and Modern. In Classic mode, you are not be able to look down the aiming sight/scope, there is no sprint button, and there are limited respawns. Modern mode on the other hand is more akin to shooters of today. You can look down your aiming sight/scope, you have a dedicated sprint button and you have unlimited respawns. You can also add modifiers to your loadout (e.g. rate of fire) and you will find the option to use a shield & Uzi. As I had never played Crossfire on PC, I asked if the classic mode was based on the original gameplay on PC, and I was told it indeed was.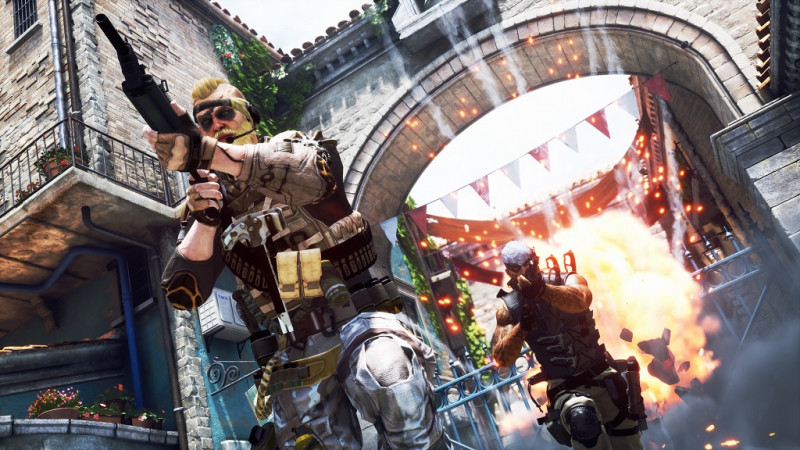 We played a total of 6 matches. Four of them were in Classic mode and two of them were in Modern mode. Playing in Classic mode took some adjustment, as I was not able to aim down the scope, having to rely on the hip-fire reticule on-screen. And with no button to sprint, I quickly learned that switching to your melee weapon allows you to move faster. I will not lie, I didn't do too well. We played two types of game modes in Classic, the previously mentioned Spectre mode as well as Team Match. Both are offense/defense modes. The matches were fun, and I found that many of use playing used different styles of weapons, including snipers. The matches were quick too, as we all just went after the other team and vice versa.

In Modern mode, I felt more at home so to speak. Being able to sprint, aim down my scope and respawn as much as I want was just fun. One of Xbox staffers called this mode "bullet mode", which it was, as we were hellbent on rushing in and just killing. We played a mode called Point Capture, which is a variant of the classic Team Deathmatch from the original Crossfire. You must capture a couple of points on the map leading to an epic battle for one specific point on a totally separate area of the map. It was crazy, it was fun and it was almost mindless... in a good way.

My VERY early impressions of the gameplay are mixed. Given that it is a free to play game, there is value to it. The gunplay that Mr. Boo referenced during our interview is very evident, as no gun feels the same, so you must adapt to the weapon you choose. It adds a bit more skill to the game as you are not firing guns that are laser accurate. The actual game modes that we played were pretty standard, except for the Spectre mode. I indeed found this a cat and mouse game, and the other journalists I played all had what I believed was a fairly good time in this mode, especially watching the final few people try to win the game for their team. If I had a complaint in this mode, it is that the melee strike that you are limited to when playing on the team planting the bomb (offense) was somewhat tough to do, and wasn't always reliable, but I can honestly say I don't know if this is due to the early state of the game, or the gunplay mechanics.


Visually the game was solid, but not spectacular. Each level was designed to suit the game mode we played, with firing lanes, hidden paths and some areas to take cover. It is indeed an FPS game in this manner. That is not to say that it detracted from the gameplay, as each level was designed to be its own, from the look to the areas you can go.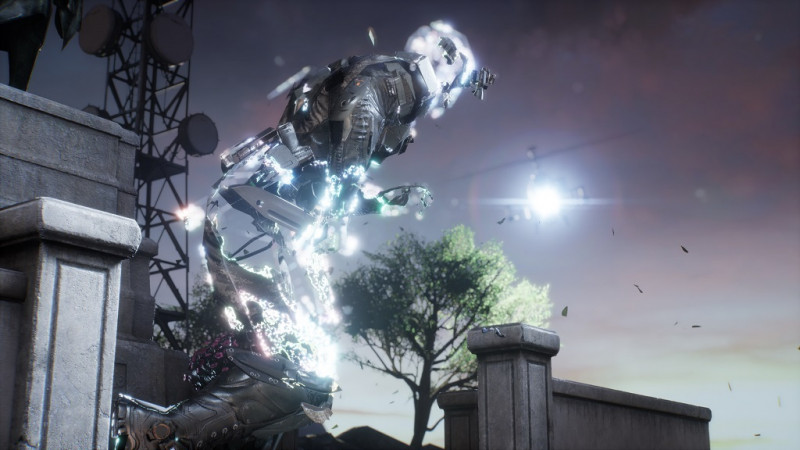 After talking with Mr. Boo from Smilegate, and having some time to play online, I think there is a good chance that CrossfireX will find an audience, given the gameplay history it has, as well as the free to play aspect. In terms of the latter, I hope that the microtransactions do not result in the game being a "pay to win" experience, but we did not talk about this. I am very curious and somewhat excited to see what the final product will look like, from how many maps there will be to play, all the loadout choices, to if there is some sort of campaign mode to play with others. At this point, feel free to keep your radar on this title, and feel free to try the public beta which begins June 25th.