Turtle Beach Stealth 600 Gen 2 MAX - 48 Uninterrupted Hours
by Adam Dileva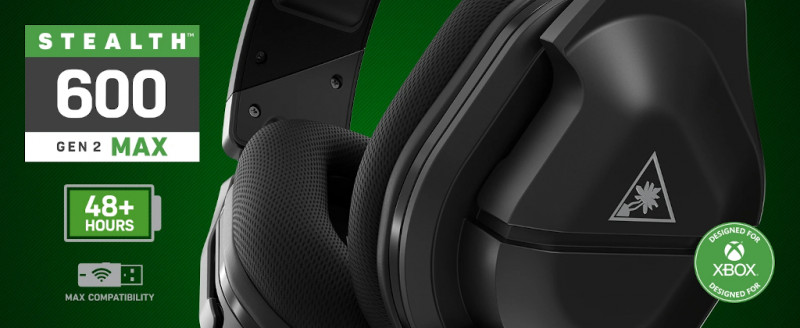 Features/Specifications

Connections: Wireless Transmitter: Xbox Series X, Xbox Series S, Xbox One X, Xbox One S, PS5, PS4, PS4 Pro, PS4 Slim, Nintendo Switch, PC & Mac
Speakers: 50mm with Neodymium magnets
Frequency Response: 20Hz - 20kHz
Impedance: 32 ohms
Drivers: 50mm
Ear-Cup Design: Over-Ear (Closed)
Ear-Cushion Material: Fabric with Foam Cushioning
Mic Design: Flip-up Omni-Directional
Wireless Range: 30ft
Battery: Rechargeable Lithium Polymer
Battery Life: 48 Hours
Weight: 1.39 LB



Included in the Box


Turtle Beach Stealth 600 Gen 2 MAX Wireless Multiplatform Gaming Headset for Xbox
USB Transmitter
USB-C Charging Cable
Quick Start Guide
Turtle Beach Sticker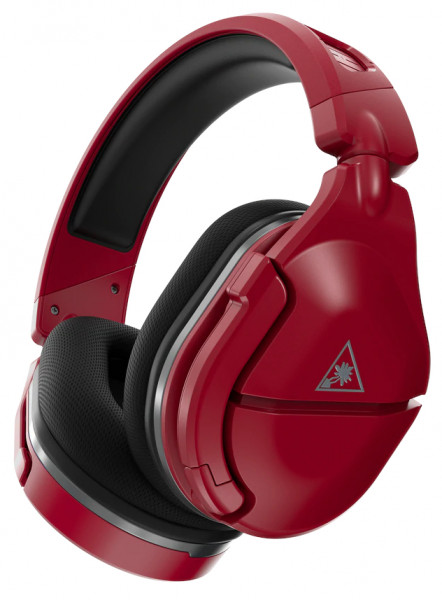 Stealth 600 Gen 2 MAX

There used to be a time where if you wanted a gaming headset for your Xbox, Playstation, Switch and PC, you'd almost always have to buy one for each separate console. While many headsets tend to blend in their system compatibility with PC, there's not many that tout that they will work for virtually any console, PC and Mac. While I have multiple consoles and a PC I game on, I obviously do the majority of my gaming on my Xbox Series X. I've got a handful of different headsets I've reviewed over the years that are Xbox focused and a few that are compatible, but now I have one that works for any gaming system and preference, no questions asked. There's a large annoyance of having to find the proper headset you want, hope it charged, find the dongle then switch every time you change where you're gaming.

The Turtle Beach Stealth 600 Gen 2 MAX appears to be virtually identical from the popular Turtle Beach Stealth 600 Gen 2 model, so what exactly makes it MAX you ask? While the all console compatibility would have warranted the new title alone, it's also gotten a massive increase when it comes to its battery life, boasting a 48+ hour usage before needing a recharge. You read that right, 2 full non-stop days of use before having to recharge. If that alone doesn't deserve the new MAX in the title, I'm not sure what does.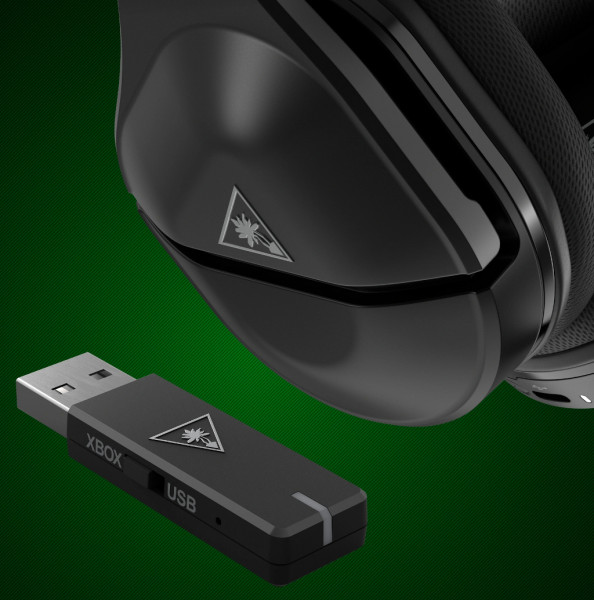 Officially licensed for Xbox (One and Series) you know it's going to work with your console without any hassle, and which is what this review will focus on, but knowing I can simply use the included dongle for my other devices is a huge bonus. Coupled with massive battery life, game and party chat sliders and a slick looking headset to boot, and you've got an intriguing offer sitting at $129.99 USD. The only connection it's lacking is Bluetooth, so unfortunately there's no having it work with your phone or tablet devices.

Looking and Feeling Good

We were sent the Midnight Red color scheme of the headset, also available in plain Black and a White Camo pattern as well for those looking for something a little different. I quite enjoy the matte color, as it's not the typical shiny black that your fingerprints get all over after the first use. Side by side my previous Stealth 600's, I found it difficult to notice any major differences aesthetically at first glance.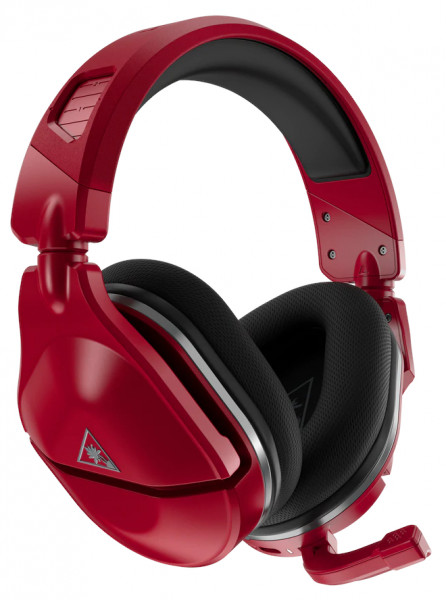 If you've owned a pair of Turtle Beach headphones before, you'll have an idea of what to expect for their build quality. While the whole headset is encased in plastic, it doesn't feel 'cheap' and has quite a bit of durability to them. While I always treat my stuff as if I actually care for them, I'm purposely much more drastic with how I treat headsets I'm reviewing like these as to simulate real world use when many people simply take the headphones off their head and toss them across the room when done. These can bend and twist quite drastically so there's no worry about having to be gentle with them, as they can handle some slightly rough usage and has durability which is great for younger players.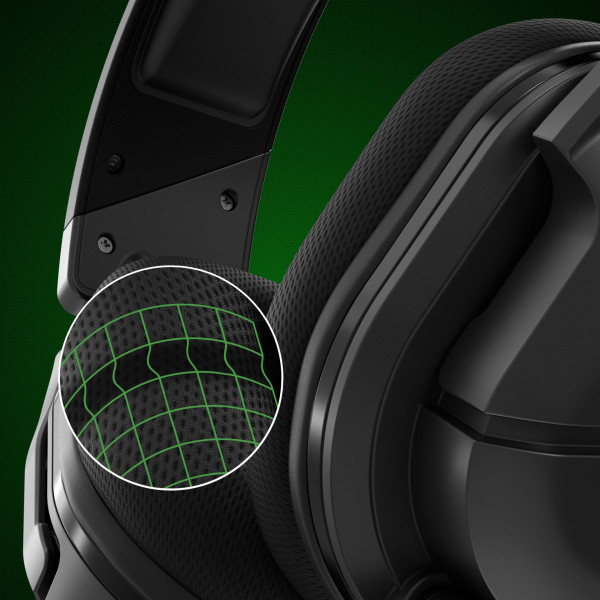 The ear cups swivel as you'd expect, being made of a soft foam, which I always prefer over the pleather materials. This means the foam will help keep your ears cool, and if you do manage to sweat in them it doesn't pool and become gross like in some of the pleather ear cups. The Turtle Beach icon is visible on the inside of where your ears rest, though you can expect that to fade away over time with your ear rubbing against it each time you wear and take them off. The same triangle logo is on the outside of the cups as well, slightly raised that you can feel with your finger.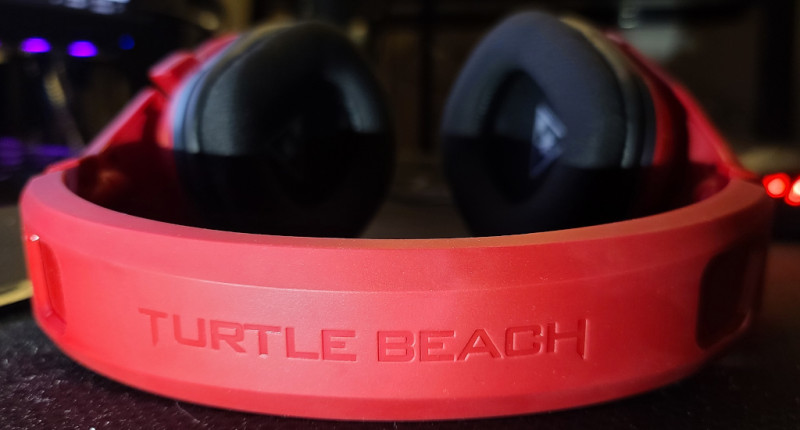 On top of the headband is "TURTLE BEACH" carved in but not colored differently, making for a subtle accent. On the underside of the headband that rests on top of your head is a very soft and comfy memory gel of sorts. I've not had any cracking or issues with this part with the weeks of use, so the construction quality is fantastic so far.

To adjust the cups you simply need to slide them downwards on both sides to match your ear height. Positioning these perfect are simple, as there are cutouts on the top of the headband with a bunch of notches, numbers and lines so you can see if it's even on both sides. For example, I have both sides sitting on the 2.5 line, so if someone else was to use my headset, I can instantly get it back to where I wanted without having to constantly adjust. There's even a very satisfying click sound as you adjust up and down, as I always appreciate that tactile feedback.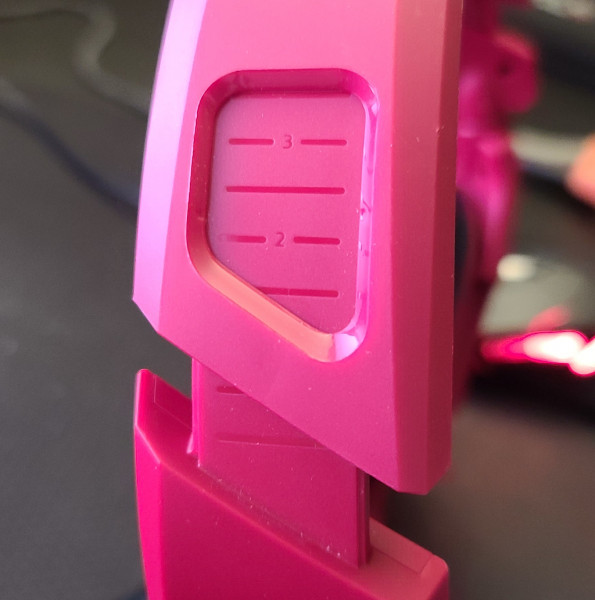 As for comfort, I'm still on the fence with this one. While they fit on my head no problem, it's as if they haven't been worn in completely yet. You know when you get a new pair of shoes and they are really tight in the beginning and your feet hurt for a week or so until they stretch out to conform to your feet? It's exactly like that. I'd like to say I have a normal sized head, but the first week or so was slightly uncomfortable to use these for long periods of use, as the force that they cans clamp to your ears felt quite distinct. Over the next few days it seems to have been 'worn in' and now I don't have as much of a tightness feeling, but something I noted for the first few days. If you have a larger head this may be quite noticeable in the beginning.

For a headset in this price range there's usually no extra goodies included, and it's no different here with the Stealth 600 Gen 2 Max, but even a simple cloth bag or something to store or bring them on a trip would have been appreciated, especially since you need to also keep the included dingle with it for use.



Buttons and Dials

Like many headsets, all of your controls and dials are located on the back and under of the left ear cup. Here is where you have two dials (one for game volume and the other for chat volume), two buttons (Power and Mode) and the USB-C port for charging. Even the flip microphone is on the left cup, so you can ignore the right side completely. I always appreciate having the different dials for game and party chat distinction as I'm almost always in a party with friends when playing and hate having to do it via the dashboard on the console to adjust, though keep in mind this feature is only available while in Xbox mode and not on other platforms.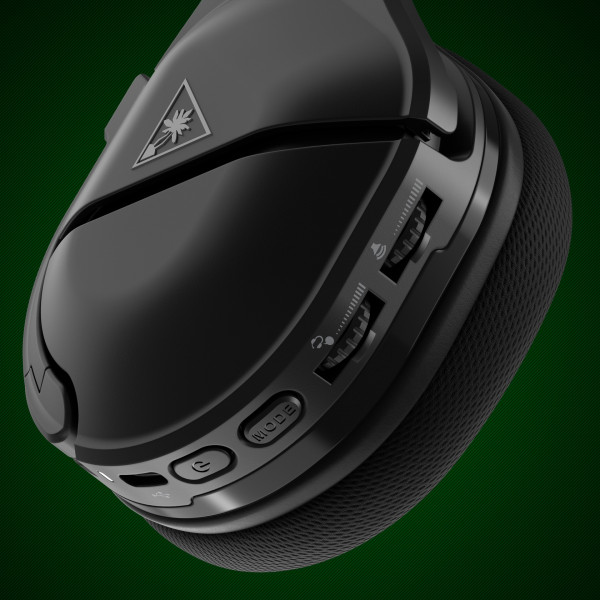 I also really appreciated not only having different audio equalizer presets made for the headset, but being able to swap between the four on the fly by pressing the Mode button. These modes are Bass Boost, Signature Sound, Treble Boost and Vocal Boost. Switching between each has the headset give a small one to four beeps based on the mode you just switched to. While an audible word would have been preferred, it's quite obvious the distinction between each mode, so find your preference and you're set. A quick press of the Power button will enable 'Superhuman Hearing', a mode meant for cranking up the treble so you can hear footsteps and minor sounds in your games, but more on that shortly.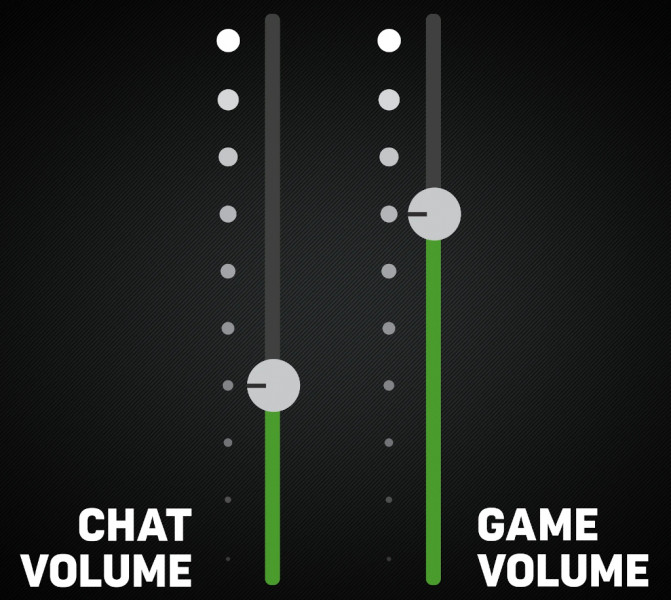 Cans For Your Ears

I'm almost certain all of Turtle Beach's recent gaming headsets uses their 'ProSpecs' glasses relief system, making it more comfortable for those that wear glasses so the cups don't press against them so hard. This is done with a softer foam in specific sections of the cup, and while I don't wear glasses, I do know friends that do when they play and they've said it's never been an issue with Turtle Beach headsets due to this feature.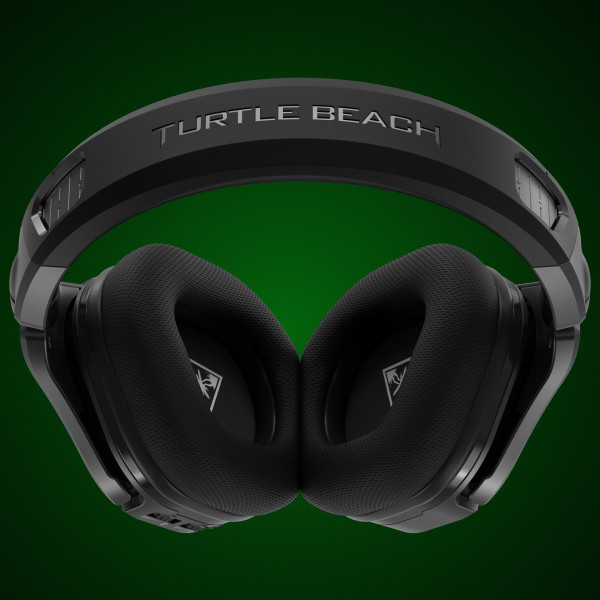 The cushions are quite soft and 'springy', like a nice pillow you want to rest your head on. The material itself is very breathable, so even after many hours of use in a single session my ears never become overly hot or sweaty. Even though the cups go over your ears, the other side to having breathable foam is that there is some slight audio bleeding to the outside for others. This of course only happens at high volumes, but more than once I had my wife tell me she was able to hear something coming out of my headset when I was wearing them and playing at max volume. As mentioned before, the headset was squeezing tightly in the first few days of use, but eventually it either seemed to slightly stretch to fit my head, or I got used to it. Either way, no more issues with the headset feeling too tight. The flip side to this though is that there's virtually no risk of them sliding off your head when your games become heated and you get excited.

Say It, Don't Spray It

There are usually three different types of microphones on gaming headsets like these. The flip kind that tuck away when not in use, the retractable type or the ones that can be disconnected completely. The Stealth 600 Gen 2 MAX opts for the flipping style of microphone that lays flush with the left ear cup when not in use.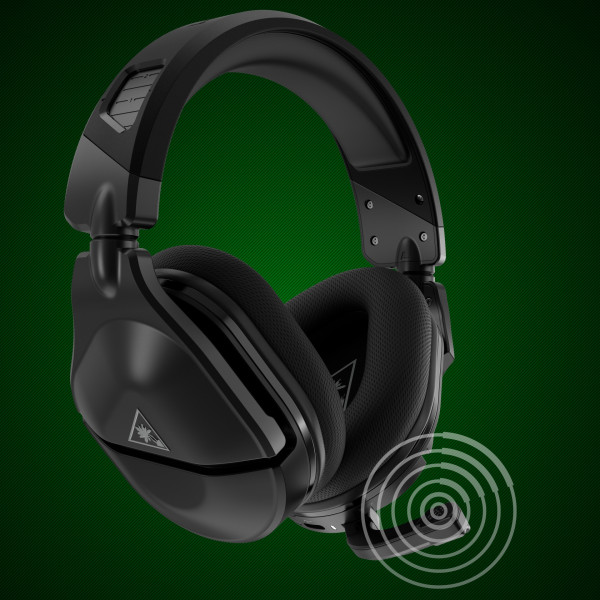 Want to start speaking? Simply pull down the L-shaped microphone. After about the halfway point you'll hear an audible beep and feel a distinct click to know that you're not unmuted. Want to hide the baby crying in the background or the dog barking at nothing? Simply flip the mic back up until you hear that beep and feel the click and you won't be heard any longer. Simple but effective. One design decision I question though is that the mic can also slightly swivel inwards towards your mouth, but maybe only a centimeter or so, so how much of a difference that really makes I'd put into doubt. When it's titled inwards it feels like its touching and resting on my cheek which makes me weary that it may be rubbing and then giving feedback to my party.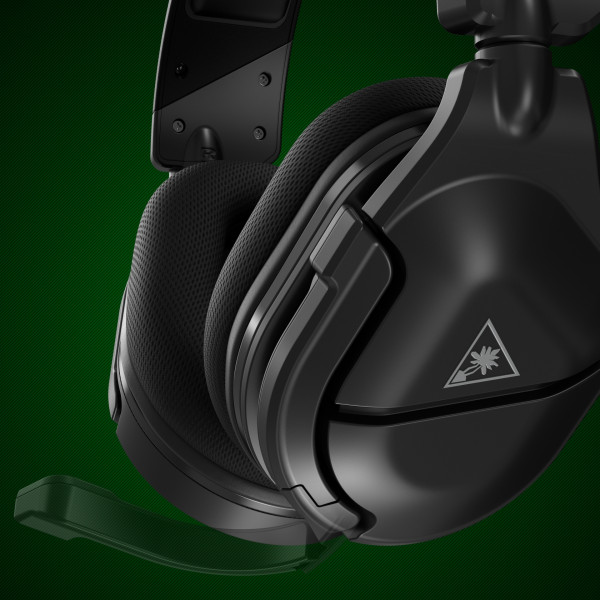 As for the microphone quality, I have to say I'm pretty impressed. Is it the clearest mic I've ever used, no, but for this price range I never had any complaints from anyone in my party chat. It does pick up some background noise, though to be fair my daughter does get quite loud, so of course my party can hear her in the background as well. I've been told I sound clear and there's no tin-like sound which is always a plus. Having the microphone in different positions did seem to make some subtle differences in what my friends heard from my voice quality or clarity, so make sure to ask them how you sound to find that sweet spot.

But How's It Sound?

Listed as supporting surround sound with Windows Sonic, Dolby Atmos and DTS Headphone and Sony 3D Audio, you'll have support regardless of your system you're using it on. Of course you may need additional purchases, like how Dolby Atmos requires, but it is listed as supported. Out of the four preset modes, I tended to enjoy the Signature Sound the best, as it seemed to have the best balance when listing to music, watching Netflix or playing games. I'll admit, I was quite let down with the Bass Boost mode. I tend to like my audio quite bass heavy, as I like that punchy sound, but this headset has so little bass that much of my music sounded quite different than I'm used to. Even with this Bass Boost mode, it didn't make much of a difference when it came to the deep lows that usually rumble your ears. With 50mm drivers, the soundscape you receive is quite decent, the lack of any notable bass tough really disappointed me though.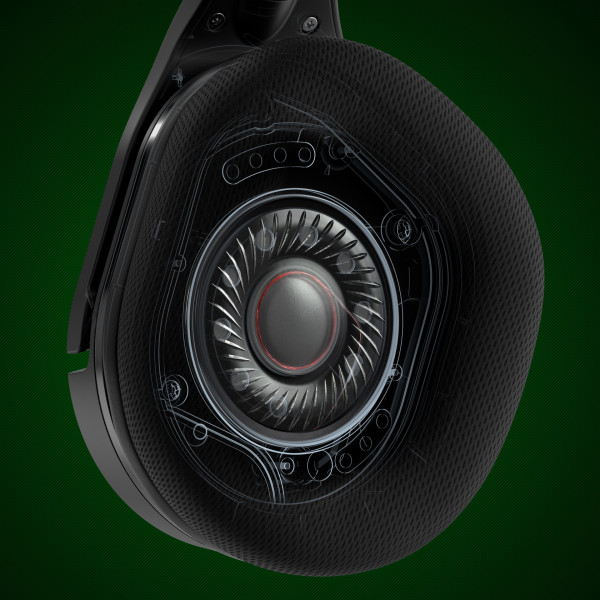 Bass aside, audio is generally accurate without sounding 'tin-y', as explosions sound huge, dialogue clear and background noises noticeable. The volume can get quite loud, just a little over my listening limit without becoming uncomfortable, so those that like lots of volume will be pleased to know that even completely maxed out, there's no crackling or pops in the audio. They get loud enough that all outside sound will be drowned out should you want to ignore out the outside world when playing. Are these the best headphones I've ever used and heard, of course not, as you generally get what you pay for, but in its price range they are up there for quality in sound and build.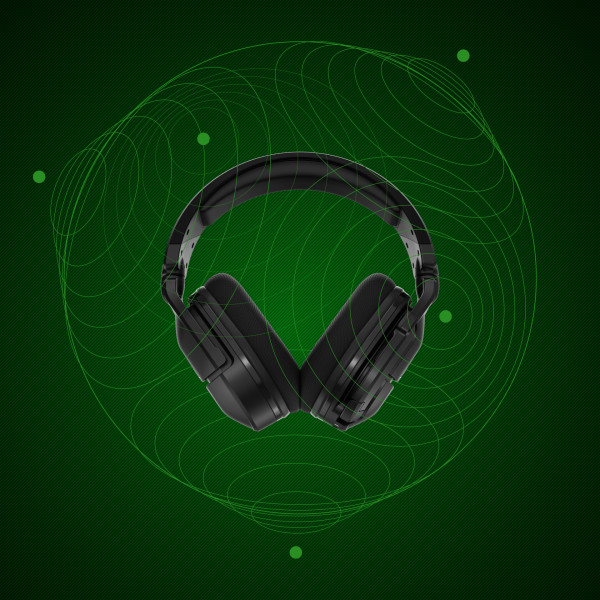 A quick press of the Power button will enable 'Superhuman Hearing' which essentially cranks the treble and volume up all the way and turns everything else down. This is meant to assist you hearing subtle audio clues in your games coming from different directions, especially footsteps in competitive shooters. Imagine being able to tell what direction your opponents were coming from by hearing them before even seeing them? That's what this mode aims to do. Does it work? Sure, but the soundscape for everything else sounds terrible. It's meant to do one thing, hear subtle and certain game elements much clearer, which it does, but I don't suggest using this mode for anything else, especially music, as it sounds as flat as possible.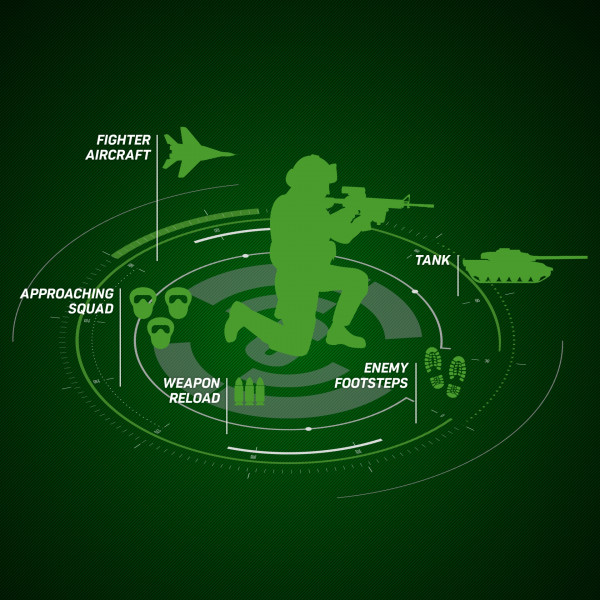 Using the Stealth 600 Gen 2 MAX for the last few weeks, I've played dozens of games, binged a whole TV series and listened to a lot of music on Twitch, YouTube and Spotify. Gaming of course is where the headset excelled, able to immerse me in some Forza Horizon 4 races, help me in some Call of Duty and Halo Infinite matches and enjoy the soundtracks to plenty of indie games. Watching tons of Netflix with the headphones never become a problem once I got used to the tightness of the headset described above, able to enjoy explosions in action movies or dialogue heavy dramas. As for music, I listened to various genres, bands and songs that I enjoy, and while it may not be completely as accurate and distinct as my high end headphones meant for audio, they still performed quite decently overall minus the lack of much bass, though that's a personal preference.

It Lasts How Long?

When gamers choose headsets, it usually comes down to a number of different factors as why one is chosen over the others. Some put a heavy emphasis on comfort, fit, audio quality or even battery length. If you're in the latter group that never wants to worry if you'll need to charge your wireless headphones anytime soon, then the Stealth 600 Gen 2 MAX need to be seriously considered. Boasting a 48+ hour battery life, I'll be honest, I thought that was some slick and fancy marketing ploy with a lot of caveats like being played at 20% volume without using my microphone or something.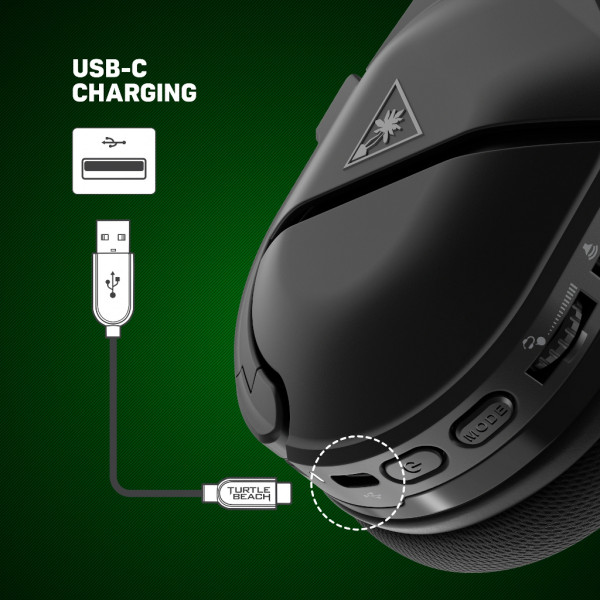 I'll admit; they say a 48 hour battery life and I'd be surprised if it's not actually more. Over the time I've been reviewing this headset I've only charged it twice. TWICE. That's absolutely crazy for how much I use my headset, as once the wife and kid go to bed, I put on my headset to play or watch something nearly every night for a few hours before its bedtime. Using the headset for at LEAST a few hours a day, I forgot at one point that these needed to be charged, as I was using them for well over a week before being prompted they were low. Turtle Beach made me a believer and I used to think my 20ish hour headphones had a decent battery life to them. The best part, the bigger battery doesn't add any noticeable weight to the headset itself, so I'm not sure what wizardry Turtle Beach has done to make this a reality, but kudos.

In Conclusion

I'll admit, I wasn't a fan of having to use a dongle on my consoles to get my audio, as I've become spoiled with some headsets that have the wireless direct to the Xbox, but after seamlessly switching from Xbox to other consoles and PC with a quick flip of the switch on the dongle, I now have an all-around go-to headset given how there's no setup. Would I like to get my USB slot on the Xbox back, of course, but I'm not going to complain since the Stealth 600 Gen 2 MAX gives me respectable audio and I've never had a single crackle or drop, even when grabbing a snack in another room through a wall or two.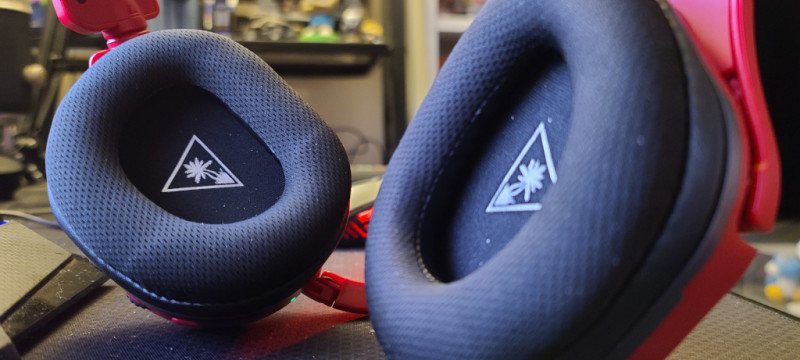 At $129.99 USD I would be quite happy with the quality and features I got from the Stealth 600 Gen 2 MAX. I can't overstate how much the impressive battery life makes a difference. You could watch Avengers Endgame 16 times in a row, 98 episodes of The Simpsons, Cardi B's WAP 960 times or literally stay up for two full days straight playing Warzone and never have to recharge the headset. If that's not a main selling feature, I don't know what is. While I would have preferred a more punchier bass, Turtle Beach has certainly proved the latest iterations of their popular headset line deserves the MAX in its title.

**Turtle Beach Stealth 600 Gen 2 MAX Headset (Midnight Red) was provided and reviewed on an Xbox Series X, various consoles and PC**



Overall: 8.5/ 10