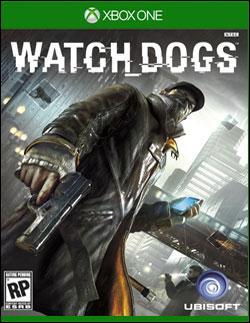 Watch Dogs
by Brent Roberts

June 21, 2013

When the video game world grows tired of recycled games, strung together in a series providing "more of the same" experiences instead of "innovation and awe", the time has come for a fresh start. This doesn't happen very often due to the capital required to make an original IP from scratch, and when you combine the added risk of the game being a flop and not producing the sales that were hoped for, you tend to find yourself with a bunch of upset investors who eventually will take their cash elsewhere. This extreme risk is what Ubisoft faced when confronted with their original IP, Watch Dogs. To combat this, Ubisoft has decided to take pages from other games and incorporate them into Watch Dogs in hopes to mix great elements throughout other titles and cook up a recipe for an innovative blockbuster. Have they done that? Well XboxAddict got a chance to check out gameplay on Watch Dogs at the Ubisoft booth at this year's E3 and before this preview gets hacked, let's dish out the goods on what Ubisoft showcased with the highly innovative IP, Watch Dogs.


Upon starting the show, Ubisoft introduced us to a "lower income" section of Chicago. Our main character Aiden Pearce was on a mission to infiltrate a security area and obtain the digital intelligence needed to open up the ability to hack into surrounding electronics in the area. If you have ever played an Assassin's Creed game, you will instantly see some familiar aspects. The mini map is an almost identical copy and sure enough, and when you reach a restricted area you will notice that the area is coated with a red tint, indicating that you are not allowed access in the area. However, the similarities don't stop there. You have multiple options when deciding how to take over and infiltrate a restricted area. The first choice you have is to go head first with gun barrels blasting away at anything in your way. This option, while direct and to the point, will lower your reputation and cause more problems for you than you originally wanted. Then there are the more tactical options which involve you getting into line of sight where you can hack various electronics and try to steer your competition away from you. Think of it like a magic act. You want to distract the attention in one direction while in the other direction you slip through the defenses and reach your goal with as little opposition as possible.


Being an original game from Ubisoft, Watch Dogs does provide some interesting and innovative characteristics. Reputation played a big role in the demo shown at E3 and there are multiple areas on which you can either decrease it or increase it based off your choices in real time. One example that was shown was getting intelligence that a suspected victim was in the area and a potential crime was going to occur. Instead of just going to a certain point to start the sequence, our character had to scan surrounding characters in the area to determine the percentage that they could be the potential victim. When we finally found our person of interest (see what I did there?) we followed them at a distance and as they walked down an alley we noticed that their percentage started to grow, and once it hit a high percentage we witnessed a small cut scene where the criminal attempted to kill our victim. Of course we interceded to stop the crime, but then the chase was on. During this sequence there are bonus criteria that must be met in order to achieve a perfect rating and your actions during this sequence will either increase or decrease your reputation. In this instance we had to stop the criminal in a non-lethal manner, however, when the bad guy got into a car to drive off, we had to follow suit accordingly. While speeding off in chase, we had the ability to affect various electronic systems to either slow the criminal down, or stop him dead in his tracks. Unfortunately the system that our character decided to activate were stopping bars that rose up from the ground and when the criminal ran his car into them, he unfortunately did not survive. While this caused us to complete the mission because we stopped the criminal, we now had to contend with the Chicago police being called to investigate a reported vehicular homicide and now the cops were on our tail and closing in fast.


Thanks to our characters electronic prowess, fleeing the scene resulted in us hacking a car's electrical system and taking off like a bat out of hell. This gave us the opportunity to cut the pursuit off before it began as we were able to hack into police dispatch so when the call came out, no one heard it. We were told that these actions depend on your reaction time and the ability to think quickly because even though there are multiple ways to achieve your goals, only some of them will be available for those who improvise on their feet. It was this fast thinking that played a part in the next part of the demo which was to showcase one aspect of multiplayer. After we had saved the victim we were walking around and a pop up message came up that told us that we were being hacked ourselves by someone else and that a virus was being uploaded into our phone and electronic systems. This turned the game on its head because now our character was on the hunt for not a computer controlled NPC, but another human gamer who had entered our world and tried to eliminate us.


Now the cat and mouse game has begun as our character is scanning people left and right while looking for someone who just "doesn't seem to fit" with everything else in the environment. To make this process a bit easier our character hacked into a street surveillance camera and begun scanning individuals, and after a few tense moments, we found our hacker. The mission was clear from that moment on. Stop the hacker and the attack at all costs. We ended up chasing the hacker for a while and since we are dealing with other human characters, there's no predetermined path so you really have to be observant and relentless. After dealing with our hacking attempt, we were happily surprised that Watch Dogs gives into one of the deadliest, sweetest, and most dangerous emotions, revenge.


Now the tables were turned as we joined the game of the player who tried to hack us before. We found his location on the map and proceeded to get within range for a hack attempt. Once the hack was initiated, we had two choices: 1) Hide. Get out of line of sight or any camera in an attempt to remain hidden throughout the attack. Or 2) Engage in a gunfight and possibly endanger the lives of other civilians. Our character opted to hide in a vehicle to try and avoid detection however when that plan went south we got out of there fast. Knowing that we were being pursued, we opted to find a way to eliminate the player without hurting bystanders. This caused us to drive down an alleyway and get behind our car with our weapon drawn and prep for a war. The target drove down the alleyway and when he stepped out of the car, we unloaded round after round until our character dropped him cold. This aspect provides a very innovative twist because you do not get any sort of notification that someone has joined your game, and the only way you will know that you are in danger is when you get the pop up that says in essence, "you're being hacked".


Watch Dogs provide a fresh innovative twist on tactical espionage action games. With multiple options at your fingertips, you really have the option to explore and play the game as you would want to. Ubisoft has managed to overcome the risk of an original IP head on by combining elements of other successful titles with innovations that allows the player a wide variety of options and choices. Without a doubt Watch Dogs is primed to be a blockbuster success and with more revelations coming in the months leading up to its release, all of us at XboxAddict have this game under heavy surveillance, and so should you.