Preview of Action Arcade Wrestling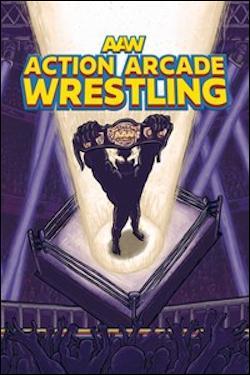 Action Arcade Wrestling
by Adam Dileva

May 22, 2021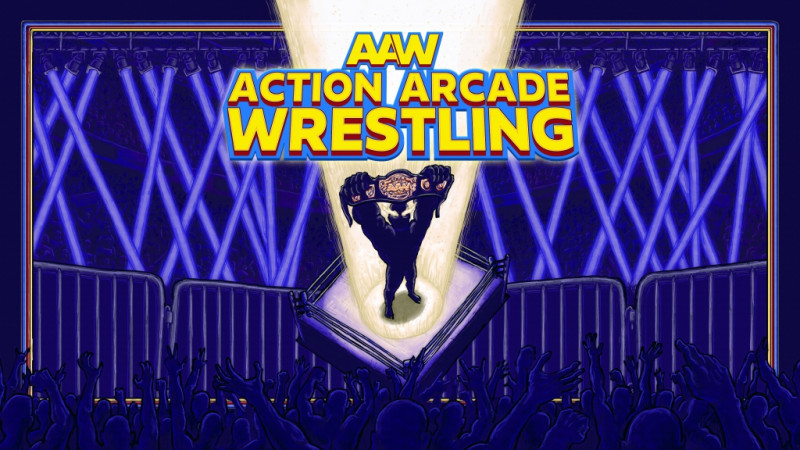 It's been a long time since I've sat down and played a simple and fun wrestling game. Sure, the WWE 2K games have been around forever, but they are more simulation based and offer a completely different experience compared to old school classic arcade wrestlers like WWF Wrestlefest, WWF WrestleMania: The Arcade Game, Tecmo World Wrestling and Saturday Night Slam Masters to just name a few. This is where Action Arcade Wrestling comes in, developed by two wrestling fans that missed classic wrestling games like these.

We were given access to the Steam version of Action Arcade Wrestling to check out given that it's been announced for an Xbox release. Targeting for a release this Spring, and from the sounds of it a direct port, so there shouldn't be any real noticeable differences. Their main goal was simply to make a fun wrestling game, one that doesn't take itself seriously in any way, and with that in mind, they've absolutely succeeded.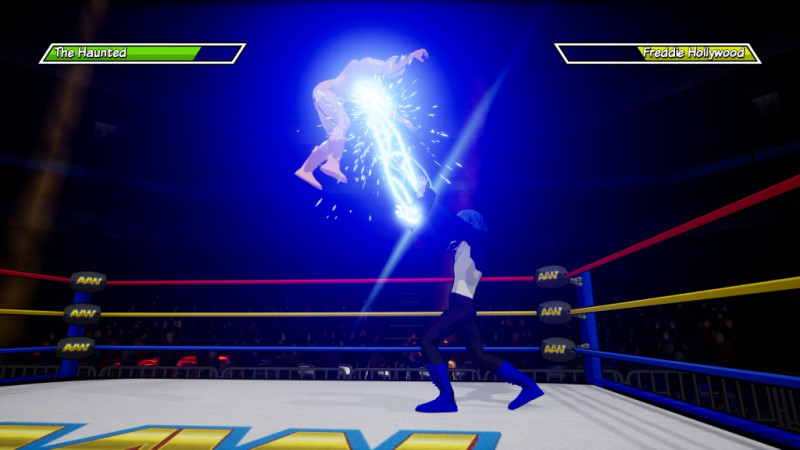 You may remember their other smaller release of Action Arcade wrestling 2 on Xbox 360 during the indie game era, but for just two people developing a small wrestling indie game, I've been grinning ear to ear every time I load up a new exhibition match to play. Previously released on PC, they're looking to bring it to Xbox to get some more exposure, hoping to find their audience of classic wrestling game lovers like myself.

While I don't follow mainstream wrestling much anymore, I'll always make room to enjoy a fun wrestling game like this where I don't need to memorize a bunch of buttons and controls to be successful. As a matter of fact, Action Arcade Wrestling only utilizes two buttons for every action possible, much like the classic N64 wrestling games. This makes it extremely easy for anyone to simply dive in, like my young daughter who enjoyed playing a few matches against me because of this simplicity.

Strikes are mapped to the 'X' button and grapple to 'A'. Moves will vary based on if you simply press the button, hold it for a stronger version or combine with a direction on the D-Pad. Anyone that's played old 90's 16bit era wrestling games will feel right at home.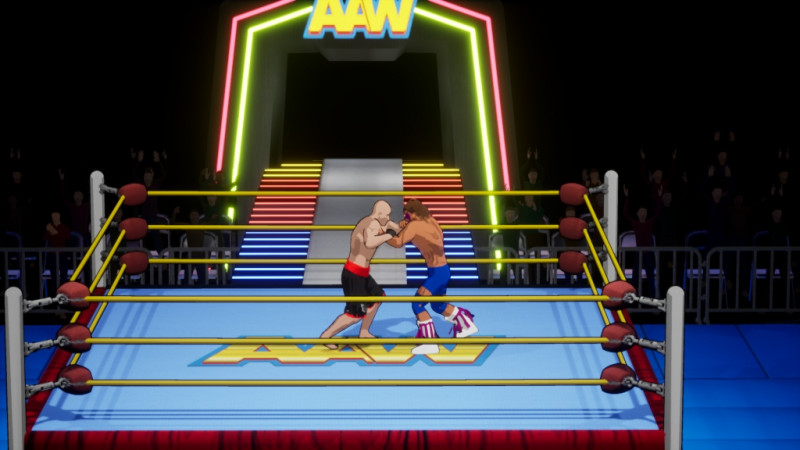 You aren't able to spam moves either, as if you repeatedly use the same moves over and over it'll automatically get blocked and reversed by your opponent. This may not seem like a big deal, but if you've ever played a wrestling game against someone that knows how to perform the best moves in a game over and over, you'll know how unfair it can be when you don't know how to block or reverse these moves. Also, just like in Street Fighter, you only need to hold 'back' to block any attacks, again, making the experience easy to jump in without much explanation.

While there's currently no career or campaign mode, there are a ton of different exhibition match options to choose from. 1 versus 1, Tag Team, Battle Royal, Battle Rumble, Tornado Matches and even up to 5 versus 5. The first thing I took notice of when I played my first match was how hyped up the crowd was. No one was sitting in their chairs, the lights were spinning all around the arena and the crowd looked as if it had that rock concert feel to it.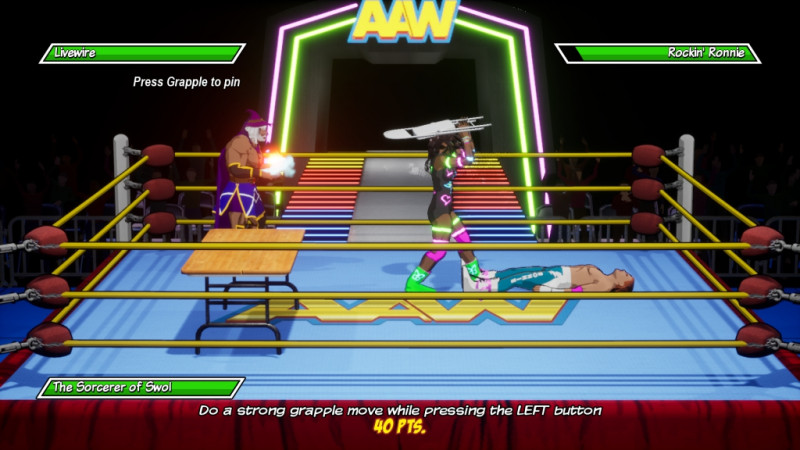 There's a few things that really make Action Arcade Wrestling stand out and be unique. Remember, this is an arcade wrestling game, not a simulation, so you can expect to see powerups appear, giving you bonuses to health, defense or offense. This can change the outcome of a match really quick, as you can also take other characters' powerups by performing a heavy move on them as well. You of course will have a ton of traditional wrestling moves that you'd expect, but this again is an arcade wrestling game, so don't be surprised if you see certain moves that also shoot lightning out of your hands.

I wasn't sure how this completely over the top take on wrestling would pan out, but even after dozens of matches I'm still smiling and having a ton of fun each time. There's nothing quite like throwing your opponent outside of the ring, running to the complete opposite side's turnbuckle and launching yourself across the screen onto them. It's moments like this that I couldn't get enough of. Now and then you'll also have "Spots" to try and complete. These are randomized moves that will give you bonus points if completed in the allotted time, like a temporary secondary objective. This points go towards your overall level progression at the end of matches, unlocking new moves or items for your wrestlers when you level up.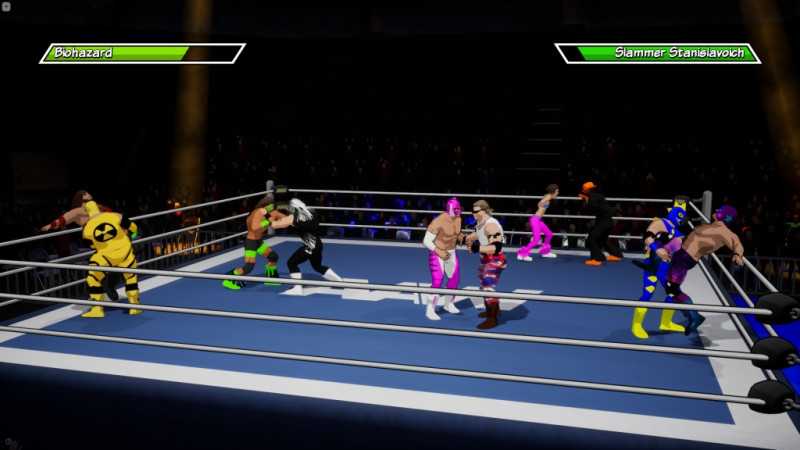 Keeping in mind that it's a small indie game, the cel-shaded aesthetic actually works quite well, and since this isn't licensed and were unable to do body scans, it made sense. Not meant to look lifelike in any way, the flashy visuals and neon colors only accentuate the over the top (rope) gameplay. While there's only a handful of wrestlers included, this has been solved with the inclusion of a Create-A-Wrestler feature, titled Wrestle Lab Creation Suite. This is where you or anyone can create any wrestler you can think of, so you know all of the classic actual wrestlers are there available to download, along with some interesting and odd designs that people have come up with.


While you're limited to 60 downloads a day of wrestlers and arenas, this never really was an issue after the first day when I was downloading as many 80's and 90's wrestlers I could that I watched growing up. The creation tool is actually a separate app, completely free to use, and you can basically create any wrestler you could think of quite easily as it's incredibly simple to use. They even let you edit layer and upload pictures for textures, so I can only imagine some crazy CAW's will come once Xbox fans get their hands on the tool.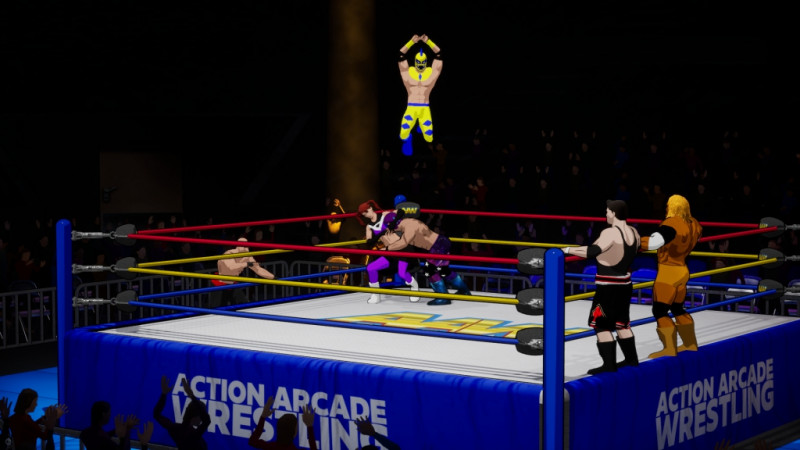 You can expect tables on fire, sledgehammers, chairs, garbage cans, lightsabers and other wacky weapons if you enable them. While there's currently no ladders yet, it's hard to fault a two man dev team. They did tease some new modes and features coming in the future, so I'm curious to see how Action Arcade Wrestling will expand even further in the future. The only thing I really wish was included was online play, as it currently only supports local multiplayer for up to four players currently.


While there's no specific date yet for Action Arcade Wrestling to come to Xbox other than 'Spring' I'm having a blast having exhibition matches in the meantime, waiting till I can play on my large TV in the living room. It reminds me of the classic arcade wrestling games that I grew up with, making me realize how much I've missed that simple and fun experience. You can be sure that I'm looking forward to the Xbox release and we will give a full and in-depth review once we can get in the ring.