NEWS - Friday, August 14, 2020

First 15 Minutes of AWE, Control's Final Expansion, Showcased
Remedy finally previewed the first 15 minutes of AWE, the next and final expasion to Control, due to release August 27th, and it looks fantastic!

You can watch the official reveal and playthrough on their Twitch page: https://www.twitch.tv/videos/709071822?t=0h12m27s

Also released was plans for a limited edition art book from Future Press that showcases a behind the scenes look at the creation process to Control.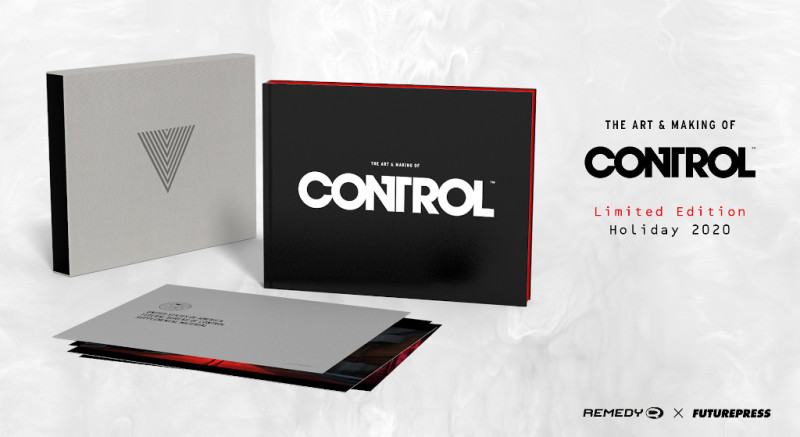 Remedy have long been masters of blending expertly-crafted third person combat with deeply fascinating narratives. With Control they have layered these elements on top of a staggering feat of world building. With both of its expansions now released, Future Press is proud to present the ultimate companion book to Control.
The Art and Making of Control is a truly unique, limited edition companion book for one of the most outstanding games of recent times. Remedy's world-class art direction is given the treatment it deserves—concept art, sketches and renders are beautifully framed across almost 400 pages of in-depth, behind the scenes content. Take a journey through the game design, VFX work, narrative design, creative direction, costume design and world building that have collectively brought Control and its expansions to life.
Limited Edition with a premium hardcover
Printed on high quality art paper with colored page edges
Thread-sewn binding for maximum page view and durability
Comes in a textured, protective slipcase
Three exclusive Art Cards in a unique folder
Includes unseen artwork from the Foundation and AWE expansions

Source: Press Release/YouTube