The Division - Field Operational Guide Part 3
by Brent Roberts




In the previous two parts, we covered both weapons, gear, and how the appropriate stats are effected by a wide range of factors. Now though, I'm going to cover modifications as well as the Recalibration Station which I find to be invaluable all throughout the game, and can really help shift things dramatically in your favor. How does that happen? Well let's have a look.

All of this is dependent upon what modifications, or "mods", you decide to equip to your gear. Gear can either come with mod slot(s) or you can customize it to gain a mod slot through your Tech Recalibration Station which can either overpower a stat or help boost the power of another stat.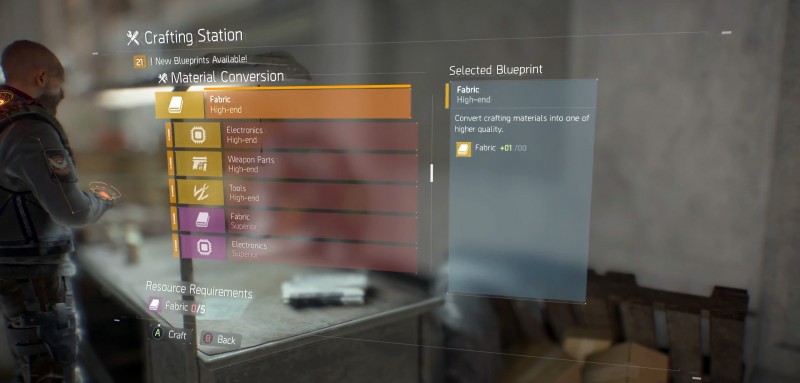 Example: Let's say you find a chest armor and it provides you an armor increase; a major increase in your DPS (+100 points), a slight reduction in your health (-20 points), but your Skill Power remains unchanged. It also provides several bonuses such as +XXX armor, X% damage against elites, X% faster reload, etc, however it has an empty mod slot.

Using your gear mods wisely you can increase variables of this gear and by using the Recalibration Station, can even grant you an extra mod slot on certain gear. Some of the Gear Mods will increase a certain stat or provide bonuses such as turret health, cover health, turret range, and so on. So for this example above, let's say you go to the Recalibration Station and remove the faster reload and replace that with another mod slot. Now this chest armor has 2 empty slots but yet it retains the rest of its stats and bonuses. Now you face a decision. You can add 2 mods if you want that increases DPS ratings, but if you want to give yourself more health, you can stack health mods to increase that 2nd stat, thus making that chest armor a game changer for you.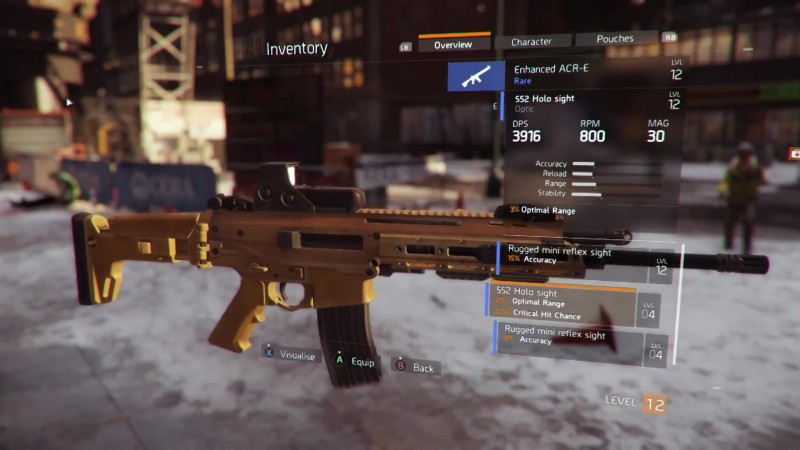 I cannot express just how important learning the subtleties of the Recalibration Station are. This is why I made it a point to originally sell all my junked items until I hit a self-made goal of 500K. That way I can take that money and apply it to using the Recalibration Station on my items that I use in The Division's end game. The first use of the station on an item is relatively cheap and inexpensive, however the costs go up exponentially, and while you can select what one stat to modify, you have zero say in the randomness value that gets assigned to that one stat. Costs can rapidly climb if you're not getting the outcome you're hoping for and want to keep retrying.

Finding the right modifications takes time and blueprints. They can help you immensely if you take some time to learn how to use them to best compliment your playstyle and grow from there. Naturally the higher quality gear mod, the bigger and better the support bonus. I personally use gear mods that naturally increases my DPS, but that I can modify with health gear mods to help bring my Health stat up accordingly, which is why my weapons have over 100K DPS and my health is over 70K, allowing my character to hit like a freight train and can take a tidal wave of incoming damage. This leaves my turret as nothing more than an opportunistic distraction with my Skill Power at a whopping 16K.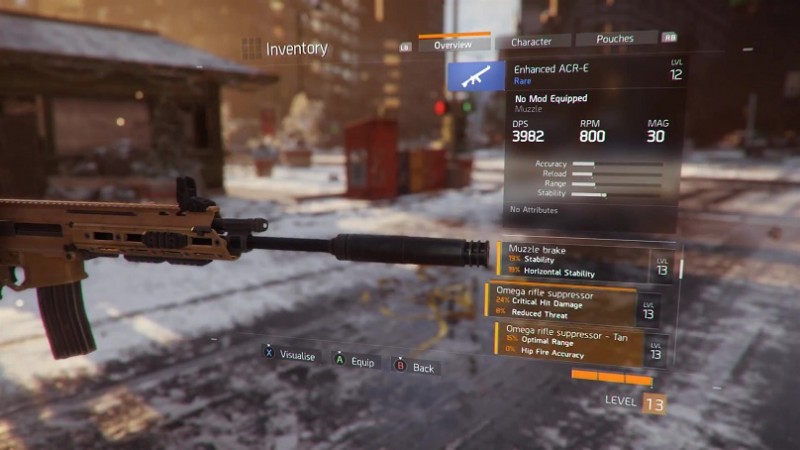 Now of course all of this is purely objective, and what works for me may not be how you wish to play, and that is perfectly fine. However, there is one constant that you cannot escape no matter what you try, and that is you will have to find balance in your character. Now that you know what to do, grab as much ammo as you can carry and meet us online as we take back New York in The Division!