DCUO: My Ongoing Adventure as an Online Superhero (Part 1)
by Adam Dileva




Reviewing an MMO is incredibly challenging, not because the subject matter is any different, or that you need to write specifically in a different way, but because to get a full oversight of a MMO you need to have a massive amount of time invested into the game to truly understand and figure out how all of it comes together, especially in the end-game content.

I consider myself a MMO aficionado, as I've played almost all of the mainstream ones you can think of, and even some of the more obscure ones as well, over the years. Some for less than a month, others like Everquest for many many years, so I know my way around the different types, genres, and mechanics. Truth be told, I never really got into DC Universe Online (DCUO) when it originally released 5 years ago aside from a very short beta that didn't impress me at the time due to technical issues more than anything else.

If you played City of Heroes/Villains, DCUO will obviously feel familiar in many ways, but what DCUO has going for it is that it's officially licensed by DC, meaning you'll take part and experience storylines with Superman, Batman, Wonder Woman, Joker, Bane, and many more, even the lesser known characters from the universes as well. While it didn't set the world on fire when it first released, DCUO eventually reemerged as a free to play MMO, as most do at some point on their life cycle. This always brings a resurgence of excitement and players, but doesn't always keep people sticking around or spending money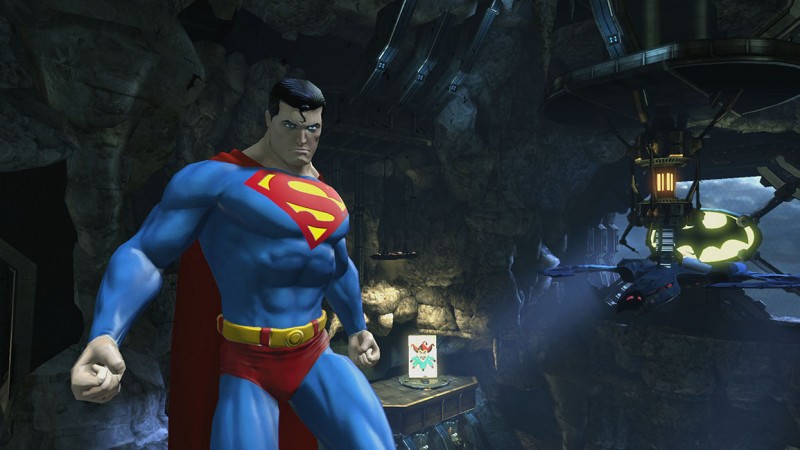 DCUO was brought to consoles a few short years ago and since then it has been seemingly doing successful enough as it's still around. Now DCUO has finally arrived on Xbox One, allowing a whole new fan base get their hands on a new console MMO that is completely free to play.

But should you? Is it worth your time? Is it a pay to win like many free to play games succumb to? That's what I'm eventually going to try to figure out during my time with DCUO. As you may have noticed when you found your way to this article, it's not labeled as a "review", and this has been purposely done. I'm not going to play for a month or two to reach end game content, try and remember my hundreds of hours spent in the game, and then try to articulate every single detail and mechanic.

Instead, this is going to be an ongoing report, or diary entry if you will, describing my time with DCUO at any given time, almost like a field journal. This shouldn't be considered a fully-fledged review, but instead a document of my time with the game so far, with review-like information peppered throughout, so you can get an idea how the game is, plays, and what to expect (good and bad) given my experiences with it. So without further adieu, let's begin.



STORY IN AN MMO?



MMO's aren't generally known for their strong narrative. Sure there's always an overarching storyline that you're supposed to care about, but usually the bulk of the interesting information is either hidden within a quest test, lore, and other places, as gameplay and content is what most desire most from the genre.

I was surprised with DCUO, as the main storyline is actually quite interesting. It revolves aroundLex Luthor finally getting to fulfill his dream of defeating his enemies, even Superman and the Justice League. Moments after his victory, Brainiac invades Earth and destroys all life, taking over the planet. Lex decides to travel back into the past to warn the 'present day' superheroes of the incoming and impending doom and aid them so that history doesn't repeat itself.

To have any hope in drerailing the looming invasion, Lex releases stolen exobytes from Bainiac into Earth's atmosphere resulting in normal human beings gaining super powers. While it's not a perfect solution, and some are hesitant to go along with the plan, it's their only choice given the situation at hand. It's a clever storyline that gives some background and substance to the world around you. I'm honestly not sure if the premise was taken from a DC comic book line previously or not, but it was interesting enough to get my attention.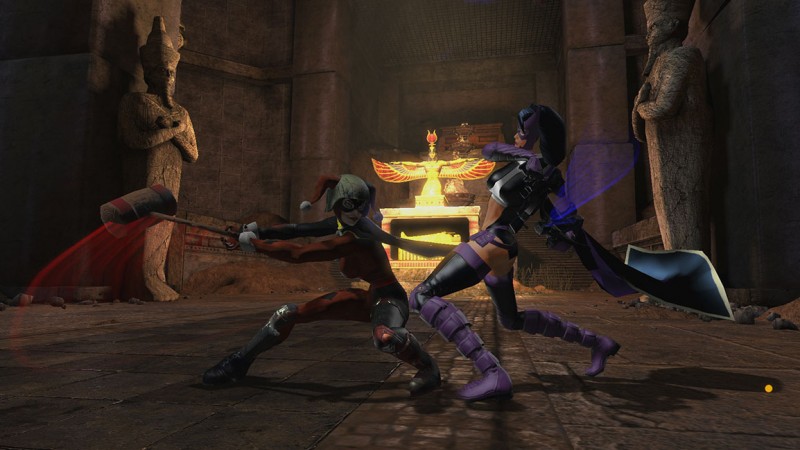 CREATING THE PERFECT HERO/VILLAIN



This is where you, the player, comes in, and explains why nearly everyone you see has super human powers of some sort. You begin DCUO by creating your hero or villain, but first must choose a mentor; Superman, Batman, or Wonder Woman for the heroes, and Joker, Lex, or Circe for the villains. Next, you choose your power set (think of these like a class) that fits some of the classic archetypes like Tank, Healer, Controller, or DPS (damage per second). From what I understand, it seems almost all 'classes' can do a bit of everything, but certain power sets are more specialized in specific roles. For example, I went with Nature, as it seems to focus more on healing yourself and allies as opposed to straight DPS.

You then choose a weapon, such as melee weapons, shield, rifles, dual wield, and more. Since I was focusing on being a healer, I wanted to stay back and out of the action, so I figured Bow would be a suitable weapon choice, as I could do damage from behind my team when not needing to heal. So far it's been working well.

Next you choose a travel power such as flight, hovering, super speed, and more. Obviously inspired by specific heroes and villains, I went with super speed, allowing me to run quicklyin and out of battle and away if needed. Again, it's been working well for me so far and I'm happy with my choice. What I didn't know until later is that super speed also allows you to run up walls and ceilings as long as you keep momentum going, so I can scale any building with ease which is great for taking a break or wanting to take in some vistas.

There's a few other cosmetic choices as well as some miscellanous options you'll choose from, but next is where you'll be spending most of your character creation time: their looks. You'll create how you want your character to look, and while it may seem basic at first, there's quite a few options at your disposal once you figure out how the choices and menus work since it can be confusing at first, especially when it comes to color selection. It took me a good half hour to get my character, Cortana, to look exactly how I wanted her. She's blue, somewhat transparent, and has a great looking plunging shirt with a short skirt. Stop rolling your eyes, and don't judge me.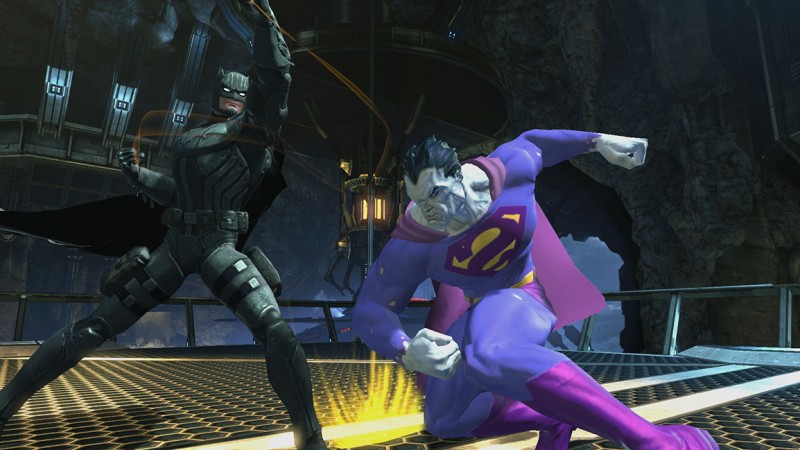 TUTORIAL? WHO NEEDS THOSE!?



Once you're happy with your choices, you're taken to the beginning tutorial area, Brainiac's ship. Here you're taught the basics of combat and learn that 'X' is for melee strikes, and 'Y' is for ranged attacks. There's a combo system that eventually becomes much more complex as you learn new abilities, but for now, mashing either will get you through basic enemies without much problem. You'll eventually need to learn combos if you want to be proficient at your class later on. Holding the attack button of choice will do a more powerful, but slower strike, and I tend to favor these as I can either bounce around from enemy to enemy with melee hits or stay back and do charge shots for decent damage from afar.

As you level you'll earn ability points which can be used to choose new special powers that draw from your secondary resource pool (essentially mana) to cast. These are your bread and butter and what makes your class unique compared to others. As a healer, I gravitated towards any abilities from the different trees that could heal, spending the points in them as soon as possible.

One suggestion I have for you, if you're just starting out: Do your research. Nothing is really explained to you, aside from 'you have a skill point, go spend it!', without any context to what goes best with what and why. The Nature skills have many heal abilities, but also damage ones as well, but I have no idea if I should be purchasing all the heal ones now like I am, or should I be saving some points for later for some other reason I've yet to learn.

Normally I do a ton of research before diving head first into a new MMO, generally having my class perfectly planned out in every way well before launch, but I decided against that obsessive behavior this time and I am trying to experience DCUO as if I simply stumbled upon the game and had to learn as I went. While I don't regret this decision, I do wish there was more effort in-game that gave you more detailed information, or at least some sort of guideline when it comes to specializing a class with a certain purpose. I don't even know if Nature is the "best" healing power class, though I'm sure I'll find out eventually, and hopefully be pleased with the outcome.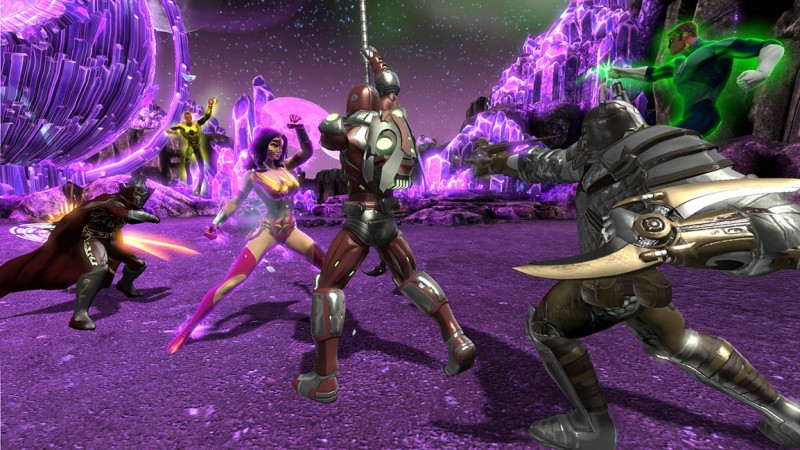 A MENU MESS AND AWKWARD BUTTON MAPPING



As a rule of thumb in almost any game I play, even more so for MMO's, the first thing I do is learn the menu system and check out the options, so that I can start my journey the 'right' way, which suits me best. That being said, the menu system in DCOU is a mess.

Again, nothing is explained at all. I don't know what 'On Duty' means and there's no pop up helper guide to explain the tabs, nothing. It's something you'll simply have to play around with and figure out, much like many of the features and mechanics which I'm still learning as I go since there's little to no help offered. Complicating things even further, the menu system is laggy, sometimes not 'landing' on the tab I chose properly, causing me to go forward and back once again to refresh my intended selection. A painfully slow menu isn't a deal breaker by any means, but when you constantly have to utilize it to check many different things, it will start to wear out its welcome quite quickly.

Menus aren't the only offender here either, as I found the default button mapping to be awkward at the best of times. Like anything, there's a learning curve, and I'm becoming better at it, but trying to remember that up on the 'D-Pad' brings up the group options, wait no, I mean left? See, I can't even remember off the top of my head, as it's not intuitive. Simply put, everything should be much easier to figure out and labeled so that you know what button, or combination, does what at any given moment. Don't believe me? Good luck figuring out how to do emotes or change your skill loadout. Two days in I finally figured both of these out from much trial and error.

So, what you've just read is only a sliver of what has been going on, and I'll be updating as time goes by. Stay tuned for part 2 of my online superhero journey as I venture further into the world of DCUO!