Mega Bloks Kubros - Halo Set Review
by Adam Dileva




We here at Xbox Addict obviously cover the gaming portion of the Xbox ecosystem, but sometimes there's a product that comes out that isn't necessarily a game, but since it's still related to Xbox in some way we think that there is a good chance that it needs to be covered as well. This is one of those times.




The other day I was doing some shopping in my local WalMart with my daughter, and as per usual we had to do the repeated ritual of going down every toy aisle, letting her check out all the newest toys and games. Well, let's be honest, I go to look at the toys as well as I'm a big kid at heart, what can I say. So while we were going aisle by aisle we went down the LEGO and Mega Bloks section. Normally I don't pay much attention but something caught my eye that I had to investigate. I noticed the Halo logo, which I tend to have a radar for as I've bought many of the Mega Bloks Halo sets in the past, so I simply thought it was a new series of those before taking a better look.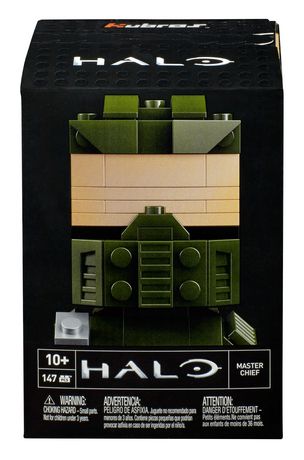 It wasn't though. It was something new from Mega Bloks I'd never seen before, a new product line called Kubros. This seems to be their answer to Funko's POP Vinyl craze, except you get to actually build the set. Being the massive Halo fan that I am, I had to pick up the Halo set which is a figure of Master Chief once completely built. Priced at $16.99 CAD I wasn't really sure what to expect aside from the few pictures on the side of the box, but I decided to give it a go since I knew my daughter would enjoy helping me build it.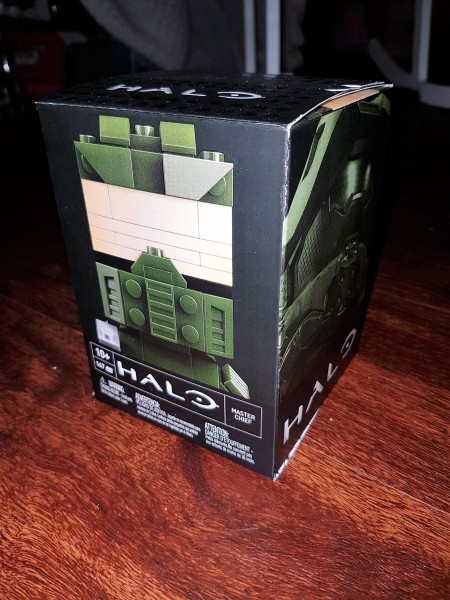 The box itself is very slick looking, which is how it caught my eye, even being on the bottom shelf. It's about the same size as a Funko Pop box, but looks like a premium product, even from the outside. The front showcases Chief looking straight on while one of the side has a completed build of Chief from a stylish angle. The top of the box even has some slightly raised circles, to simulate the tops of the Mega Bloks pieces. It's subtle but it did not go unnoticed.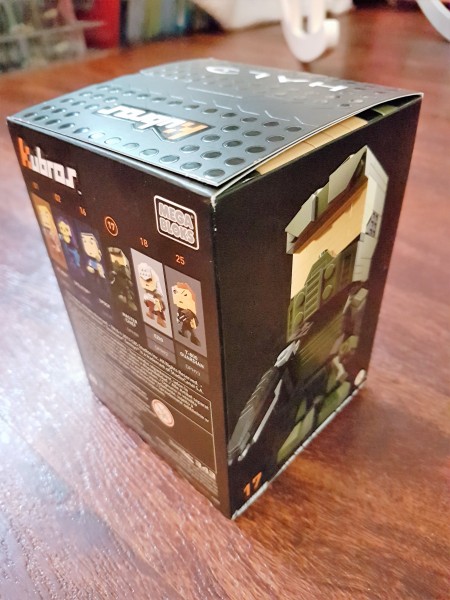 As you open the box you'll notice there are a few small bags with pieces inside, but the box itself inside is even impressive. It looks as though it's a montage of the Kubros line (not just the Halo set) meant to be colored in. It's a small detail, but again, very cool that obvious effort has gone into every aspect of the product, even the inside of the box.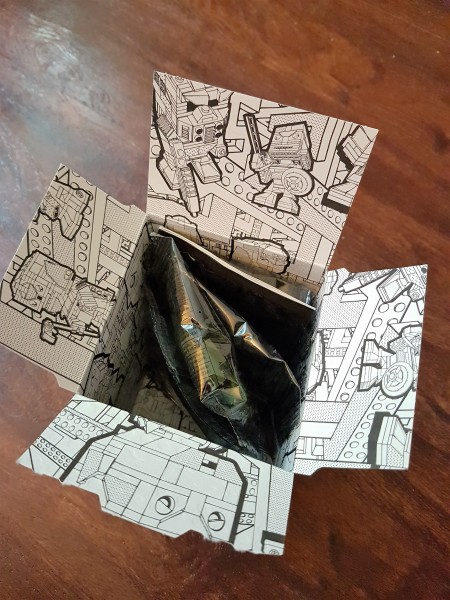 So, as I opened the bags of pieces, I did what any veteran builder does, and separate by color. We all know the palette that Master Chief is known for, so expect some grey, black, gold, and obviously green pieces; 147 in all. The instructions are generally quite clear and only asks you to put together a few pieces at a time. The only issue I found was that it wasn't obviously clear when it was asking for a black or green piece, though I built this later at night, so it could have been the poor lighting.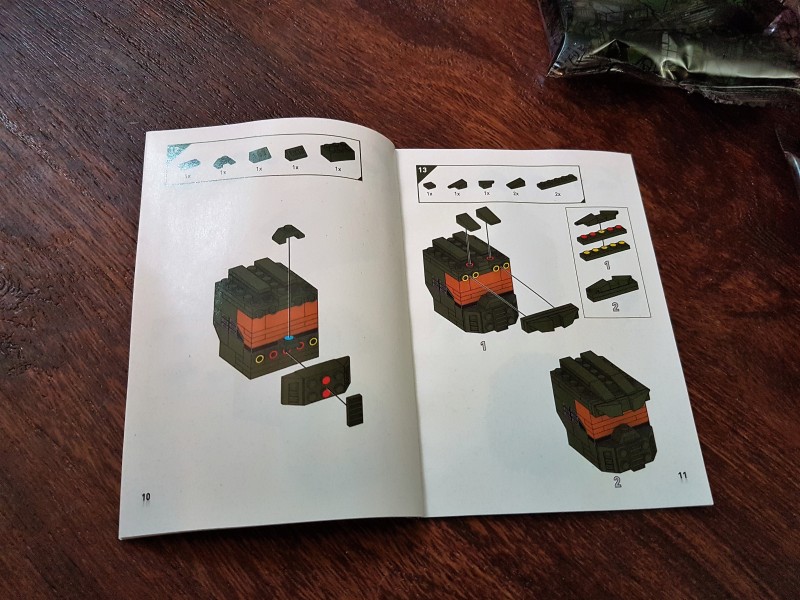 You begin by building the iconic helmet, then body, then finally the feet and limbs. It gives step by step instructions of how to attach what to where and I never found myself confused of what it asked, though I should hope not, as the box says it's for ages 10+.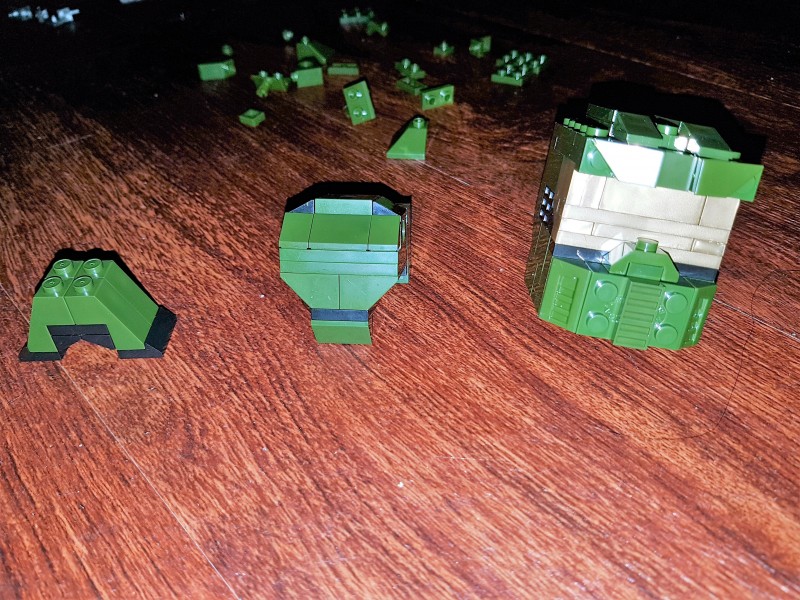 With 'the kid' helping me (I let her find the pieces for me), it took roughly about a half hour to build. Sure, I could have done it much quicker on my own, but it was fun seeing my daughter get excited every step it got closer to being complete. Once complete, I had a smile on my face. I can admit that I'm a little bias because of my love for all things Halo, but there was no mistaking it, I now had a little Chief to put on my desk that looked awesome.

Definitely a retro-inspired design given it's Blok-iness (see what I did there?), there's no mistaking the iconic green armor with gold visor. For under 150 pieces, I have to say, Mega Bloks did a good job at capturing the essence of Master Chief; from the helmet to the signature Assault Rifle. Speaking of the rifle, this is my favorite part of the whole build. The Assault Rifle uses some pieces that actually make it look like the top of the weapon has been transformed into Blok's.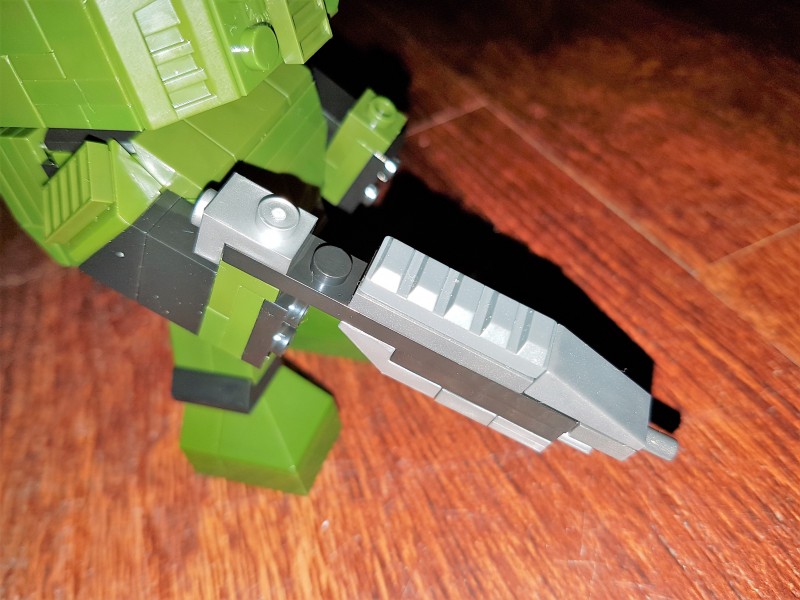 Once complete you can turn Chief's head and move his arms up and down to pose however you like. My only minor complaint is that the range you can move the arm holding the Assault Rifle is very limited, simply because of the length of the gun, meaning it can't be raised up nor down too much without the tips of the weapon hitting the surface or his helmet.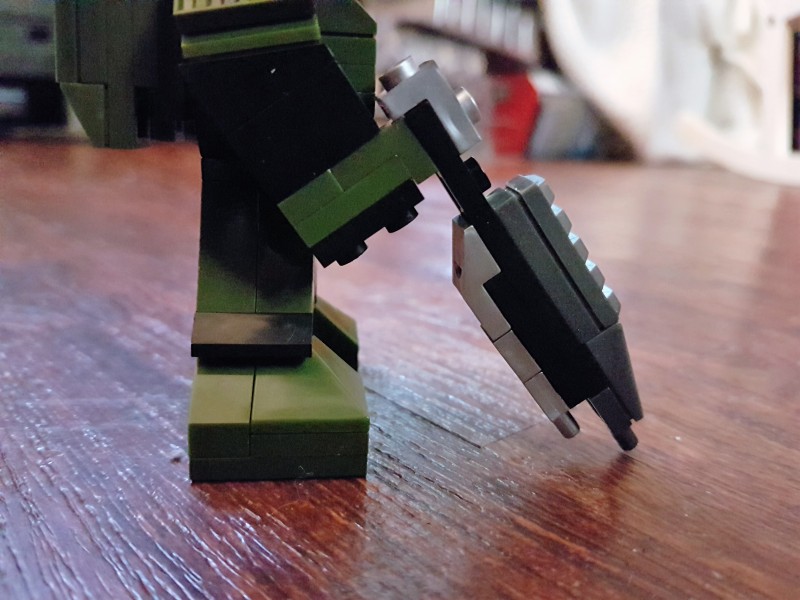 While I love the helmet and Assault Rifle, the only thing that seems 'off' to me is the legs. They come down from the waist in an upside down V-like shape, which is fine, but it simply looks a bit odd. That being said, the coolness of the rest of the figure more than makes up for those minor sticking points, and it deserves a spot on your desk or display case somewhere. Mega Bloks even has a small round signature 'coin', signifying the Kubros line, that rests in the back of Chief's foot.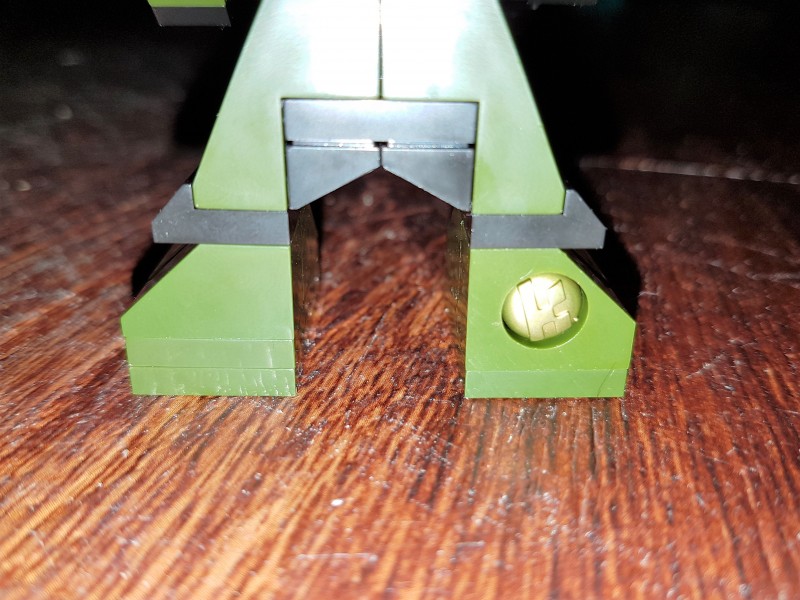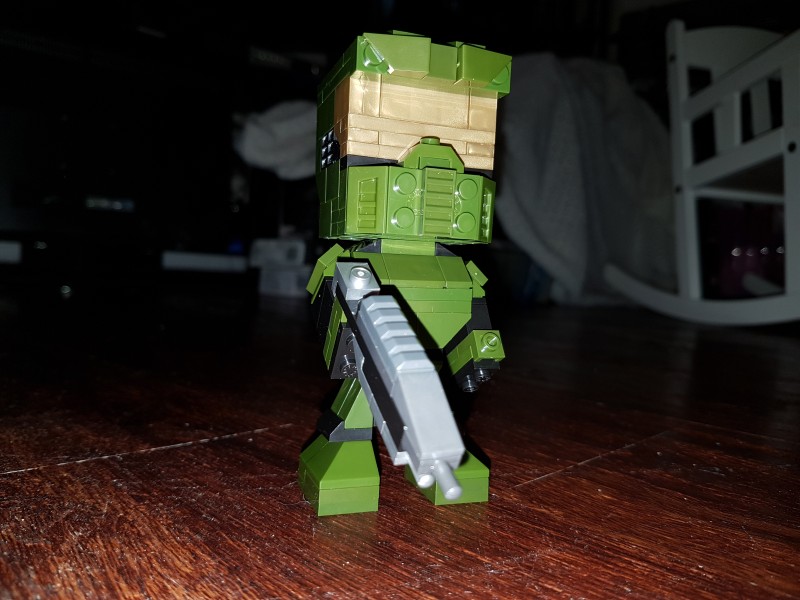 Again, even though we here at Xbox Addict are primarily gaming focused, the Mega Block Kubros line is a cool gaming related set of toys like this that are great for fans regardless of age (hey, technically I'm over 10 like the box suggests). I hope this new line-up into the Mega Bloks portfolio does well, as I would love to see many more Xbox themed sets such as Gears of War, Sunset Overdrive, Crackdown, Forza, and more. Now if you excuse me, I have to head back to the store, as there is also an Ezio set from Assassin's Creed I need to go get and build.