SteelSeries Siberia X800 Headset Review
by Adam Dileva









I hope my wife doesn't read this review, as I've fallen in love. Sorry hun, but SteelSeries has made a headset for Xbox One that has me smitten. Truth be told, I've never invested in a high end gaming headset for a few reasons. The first being the high cost and second because I'm partially deaf in one ear, so many audio subtleties are sometimes lost on me unless I have the sound turned up very loud. If you're like me and constantly use your console for gaming (obviously), but other things like movies, music, and other entertainment, then getting a high quality headset is a must, as you don't notice the small audio details you miss until you finally hear it in a great setup or headset, and I've finally found that headset.

While audio quality is obviously the main feature many look for and compare, comfort needs to be factored in as well, as gaming sessions or Netflix binge watching Netflix can be hours upon hours long, and late at night you don't want to disturb your other family members. If you want wireless on top of all of that, then you're paying extra for that functionality as well.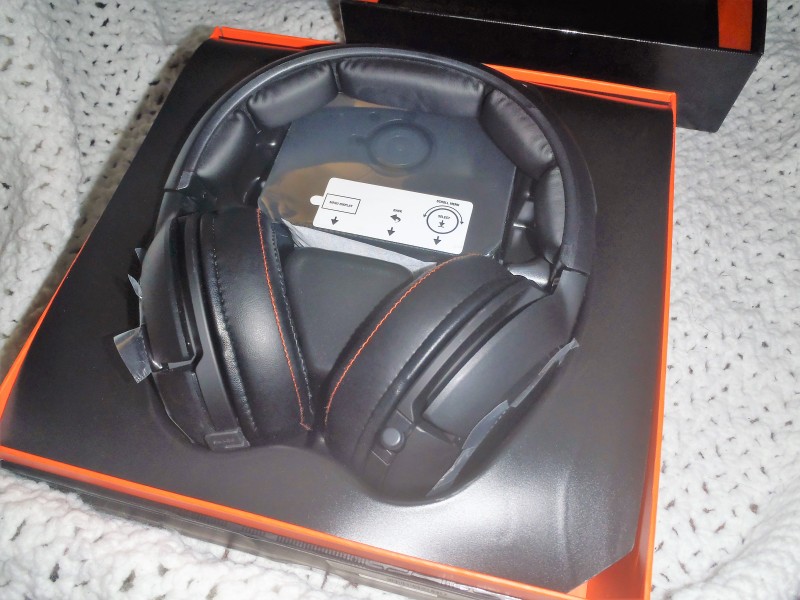 I've used wireless headsets in the past before on my Xbox 360, but I've usually had some sort of issue with quality, battery life, or some other problem, so I essentially gave up on purchasing wireless headsets from that point. I'm happy to report that SteelSeries has worked their audio magic and made a wireless headset, the Siberia X800, and they simply work out of the box without any issues whatsoever. I'm back aboard the wireless headset train once again.

What SteelSeries really excels in with the Siberia X800 is ease of functionality, on top of the comfort and audio quality of course. While it may not be as slick looking as some of the other headsets out there in the same price range, it chooses to focus on functionality over gimmicky aesthetics. Simply looking at the X800's, they do look very basic, not offering much (unneeded) flair, which I'm fine with. Sure it may not appear as 'cool' as some of the other headsets out there, but it's not trying to. Instead, SteelSeries wants to wow you with their sound, comfort, and features, rather than relying on its looks. I'm totally ok with that since they deliver on that promise. That being said, they look pretty good though and most shouldn't mind the look at all.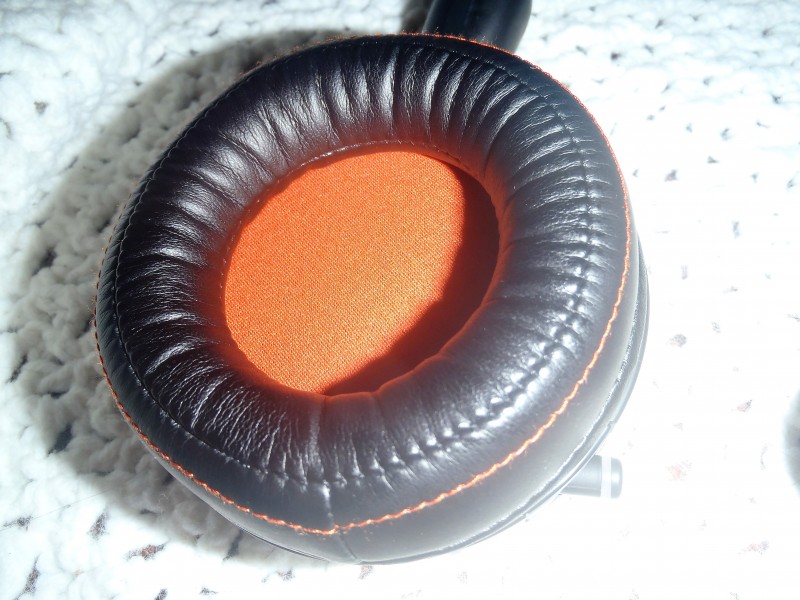 The headset itself is the standard matte black with round ear cups and contrasting glossy black covers that are removable. One side of the cups houses the removable and rechargeable battery while the other hides a micro-usb port. The cups themselves can be rotated 90 degrees outwards to lay flat for storage, but can also be slightly rotated inwards, allowing them to fit almost any size of head.

While the design may be basic, the functionality follows suit in a clever way with very simplified controls. Instead of having to change all the settings and options via the console or externally, you're able to change settings on the fly by just tapping the power button or pressing the volume wheel inwards. Its a clever design without adding more and confusing controls on the headset themselves and the controls function flawlessly and intuitively. It's simple and it works.

Before delving into the many other features, the other standout that the X800's possess is swappable rechargeable batteries. Included in the box are two lithium-ion batteries, each of which will give you around 20 hours of use and simply recharge in the included transmitter without any fuss or extra external chargers, ready for when you need it at any given point.

If you're an audiophile, you're going to appreciate that the X800's fully support 7.1 Digital Dolby Surround (Dolby Digital, Dolby Pro Logic IIx, and Dolby Headphone) and sound simply amazing, unlike what I've heard with any console headset before. Even with 40mm drivers in the cups, you'll be surprised with not only the sound clarity but also the fact that it is completely lag free. Not many gaming headsets offer full Dolby 7.1 surround, but SteelSeries does, and it charges the premium for it, rightfully so once you hear the quality difference.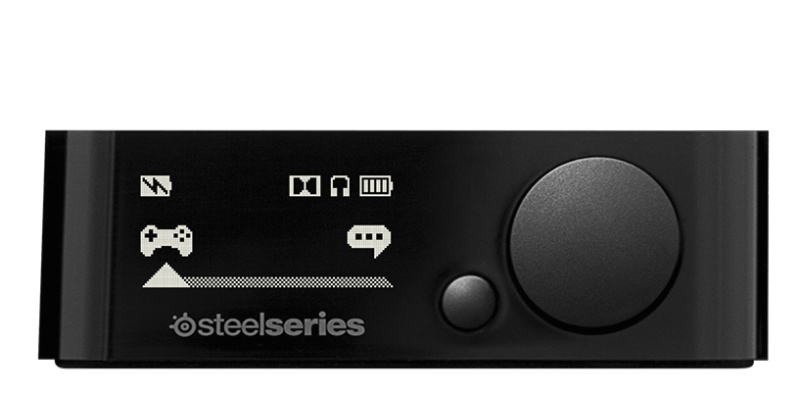 As I mentioned before, sometimes audio subtleties are lost on me due to being hard of hearing in one ear. Unless I'm playing with my sound bar on very loud, which usually isn't an option as most of my gaming time these days is once the wife and kid head to bed, forcing me to use a headset for the majority of my gaming and entertainment. The 7.1 surround means you'll actually hear enemies coming behind you or around corners. Playing a few matches of Halo 5, I was easily able to determine where enemies were shooting from simply from the audio cues.

The overall sound itself is very rich and crisp and I was able to hear very faint sound details, not only in games, but also when I was watching a few blu-ray movies. I mentioned comfort before, but I can't stress how easy on the ears the X800's are. I actually fell asleep one night with the headphones on during a late night gaming session only to wake up a few hours later with the headphones still on. Normally my ears would be fatigued and sweaty after wearing most headsets for a few hours, but I've yet to have any of this even after a long Netflix binge session with them on.

SteelSeries boasts about its Lag Free and Low Latency, which I believe is what my previous issue was in an older wireless headset, but I've yet to have any sorts of those types of issues. The X800's opt to continuously change frequencies rather than waiting for interference before switching channels, allowing for the smooth and lag free audio.

Another feature you don't see in many gaming headsets is also an audio share port. This is essentially just another standard 3.5mm port but it allows you to daisy chain headsets with a friend to share your audio as well. For example, say you can't have the speakers on at night but you have a friend over, now you can both wear a headset with any secondary headset plugged into the X800's, allowing you to both hear the game audio. One issue I've run into so far with the audio sharing though is that when I was in an Xbox party and plugged in a second headset into the X800's, it seemed to have disabled the microphone on the X800, though both headphones were able to hear the other party members talking. It might simply be a setting somewhere that I've yet to discover, but I've yet to find a solution.

Speaking of the Siberia X800 microphone, it was something I wasn't too fond of in the beginning, but it has since grown on me. Instead of a fixed shape and positioned boom microphone that is detachable like many headsets use, the X800 instead uses a retractable directional microphone. When not in use it tucks away neatly into the left ear cup and can easily be pulled out when needed. It's flexible and can be bent any way you see fit. A very clever addition is that when you mute the microphone with a simple press of the power button on the opposite ear cup there's a small red illumination on the end of the microphone to indicate that you are muted. It's subtle but noticeable with your peripheral vision without being distracting.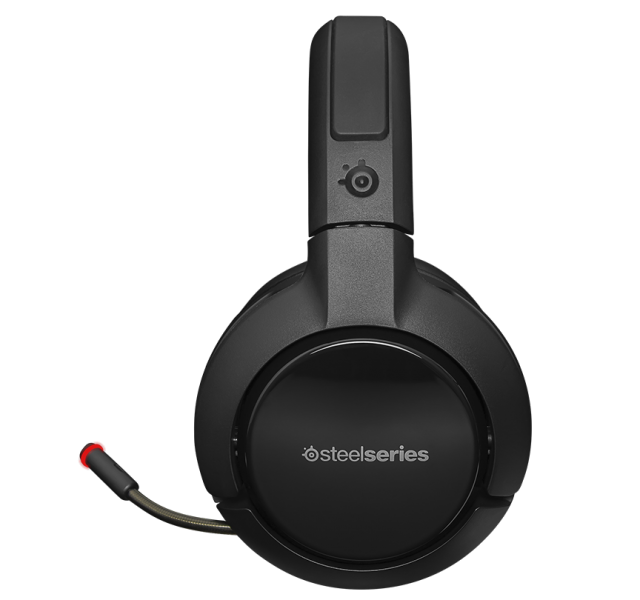 A small nitpick I've found over the past couple of weeks of chatting with multiple friends over Xbox Live with the headset is not the microphone quality, as it sounds crystal clear to all my friends, but the volume capture of the microphone. Almost every person I've talked to with it says I'm very quiet when compared to other people in the party. There's no option anywhere to boost the microphone, so you either need to speak louder than natural (I'm a soft speaker generally) or bring the microphone closer to your mouth, possibly allowing for it to pick up your breathing sounds. Again, it's not the quality of my voice being sent, just the volume itself.

A large part of the reason the Siberia X800's are on the pricey side is mostly because of the included Dolby transceiver, but this transmitter houses a lot more features than you might expect. A benefit to having a dedicated transmitter is that it includes a stylish OLED display screen and you don't have to figure out what random lights, or sounds on the headset, mean. The screen will show you your battery life, volume, source, and sound profile at a quick glance. You can completely control it via the headset itself from your couch, not needing to get up and fiddle with the transmitter.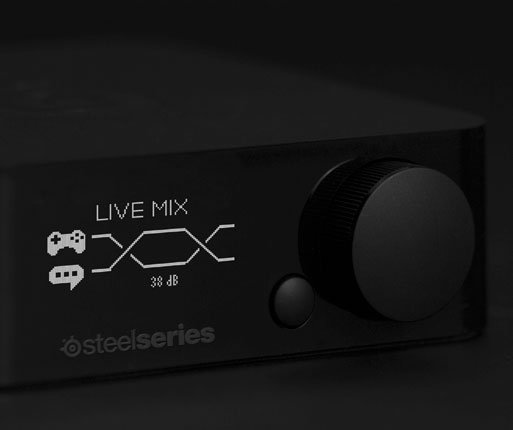 The transmitter can be placed anywhere you like provided it has an optical cable is plugged in from the Xbox One and a power source. Speaking of power source, one thing that absolutely surprised me that I've never seen a product like this do before, is include the different proprietary power adapters for different European countries like Australia/New Zealand, and of course, North America/Japan/China. An odd inclusion, as I can't see myself ever traveling with the headset for gaming purposes, but no doubt a welcome addition for those few that would be.

The first thing you need to do once you've unpacked the box of its many accessories and cables is to hook it up. The included instructions won't be necessary for audiophiles that know what cables should go where, but for novices it's not described very clearly, or even explain if the optical cable should be placed into the Optical In or Out port from the Xbox One. Speaking of ports, here's what the rear of the receiver allows for:

Analog in
Chat out
DC power
USB (for PC connectivity)
Optical In (from the Xbox One and other devices)
Optical Out (so you can also connect it to your surround system or capture audio directly elsewhere)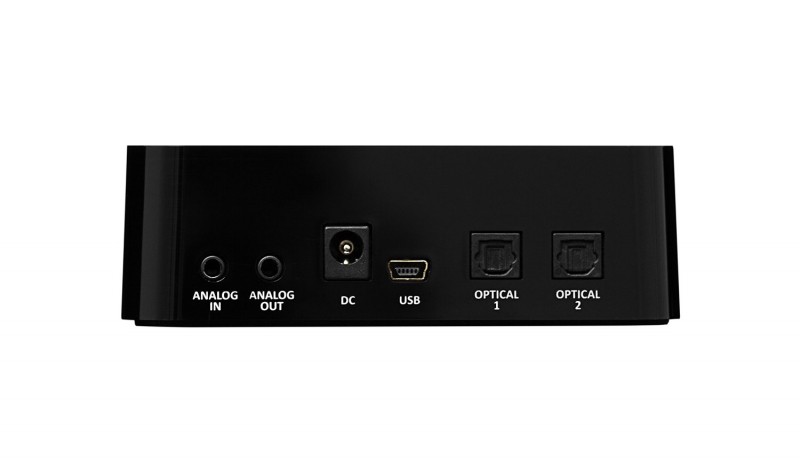 The receiver's menus let you choose between Audio (Chatmix, Livemix, EQ, and turning the Dolby on or off), Source (connect multiple sources and switch between them), profiles (specific settings for multiple users should you desire), and options (brightness of the screen and placing it in standby).

There are some features I suggest you play with to fine tune the headset audio the way you want. Chatmix lets you adjust the ratio of game sound versus chat volume whereas Livemix allows you to automate sound levels when party members are talking or not. You can have the game audio turn down its volume when someone speaks, or completely mute all together, allowing it to go back to normal levels when people stop speaking. I found this was my most used feature once I found the right balance, as sometimes it can be difficult hearing chat overtop of the game audio without this feature. It's an awesome feature that I'm surprised other headsets don't utilize more.

There are EQ settings that allow you to choose between 5 different presets, ranging from balanced to immersive. I've tried each one and I definitely favor some over the others, but I didn't notice a discernable massive difference between each. Maybe I've not found it (because of the incredibly basic instruction manual), but I couldn't find a way to tweak any of the EQ settings, only simply choosing between the presets. I tend to like a little heavier bass in my audio, and while there's a preset that is more on that spectrum, I've not found a way to edit the individual sliders for a custom EQ setting.

As for the range of the headset, it's never been an issue of cutting out, even being the furthest distance I could possibly get in my apartment. It's advertised as 30 feet and I've had zero issues when being in completely different rooms with walls between the headset and transreceiver. Obviously this may vary from environment to environment, but in my setting I was able to be at the front door, on the balcony, or even in the bathroom (don't judge me) while still chatting without any issues.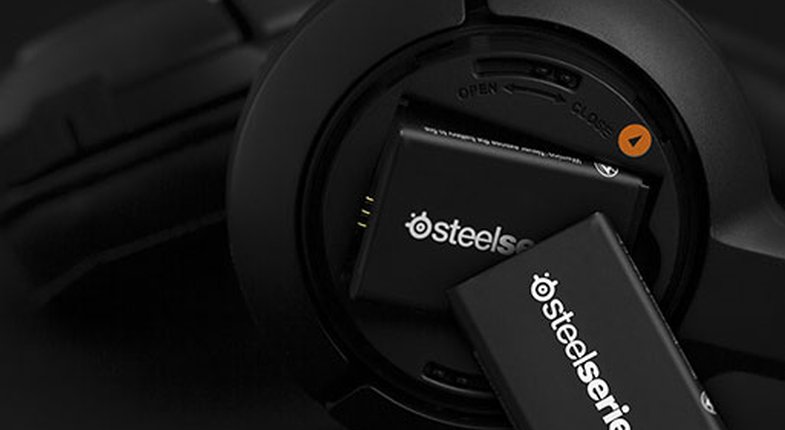 As previously mentioned, the fact that the X800's come with two rechargeable batteries is a massive benefit given that they are wireless. Each battery will give you around 20 hours or so of gameplay, and since the transmitter is where the spare battery is stored and charged, you're only moments away from another fresh battery at any given time. Unless you somehow forget to charge the backup battery, you'll never run out of a charge which is a huge plus.

One complaint I have about the batteries though is process of changing it. You have to remove the outer ear cover to get to the battery compartment, which is no big deal, but there's no notch for your fingertips to help you rotate the glossy cover. This means you need to press in with some pressure from your palm or fingertips, causing smudging on the surface. Also, it's not marked anywhere which cup the battery goes into, so you'll no doubt accidently open the wrong side since you're guessing until it becomes second nature. I'm now able to get the cup off easily and quickly as I've had to do many battery changes with practice, but it's a small oversight, though by no means a deal breaker.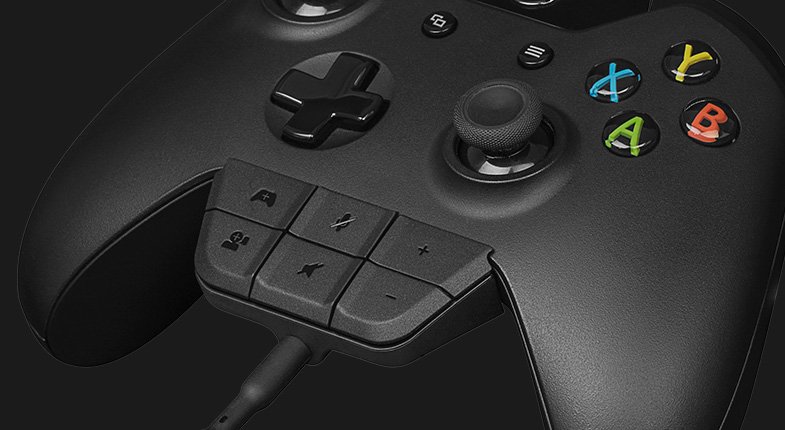 The X800 specifically comes with the Xbox One adapter included in the box, allowing you to chat with friends. While yes this means you need to have the headset wired to the controller to chat on Xbox One, any of the cables you would need to do so are included in the box. If you have one of the older Xbox One controllers without the built in headphone jack, you simply plug in the SteelSeries chat adapter to the controller and then plug in the included cable from headset to adapter. The headset will receive audio wirelessly no problem, but to transmit voice you need to have it wired to the controller. Sure it's not as convenient as it could be as if it was truly wireless, but it's a restraint that is out of SteelSeries' hands.

Wireless headsets aren't cheap to produce, especially ones that even only have half the features of the X800's and can't boast many of the features these have. You get an amazing sound profile with the SteelSeries, fantastic comfort, and a slew of convenient features. Hardcore gamers won't think twice about investing in an expensive headset, as they know the difference of having superior audio over the competition can give them. For everyone else, the Siberia X800 retails for a staggering $349.99 Cdn. That's essentially the cost of the console itself, but keep in mind you're paying for a top tier premium headset. Granted, spending over $300 on a headset isn't for everyone and not everyone will appreciate the 7.1 Dolby surround, but for those serious gamers and entertainment enthusiasts that utilize their consoles on a daily basis, like myself, I would strongly recommend looking into the X800's if you're searching for a new headset.

Overall: 9.5/10