Titanfall 2 Pre Alpha Tech Test Impressions
by Brent Roberts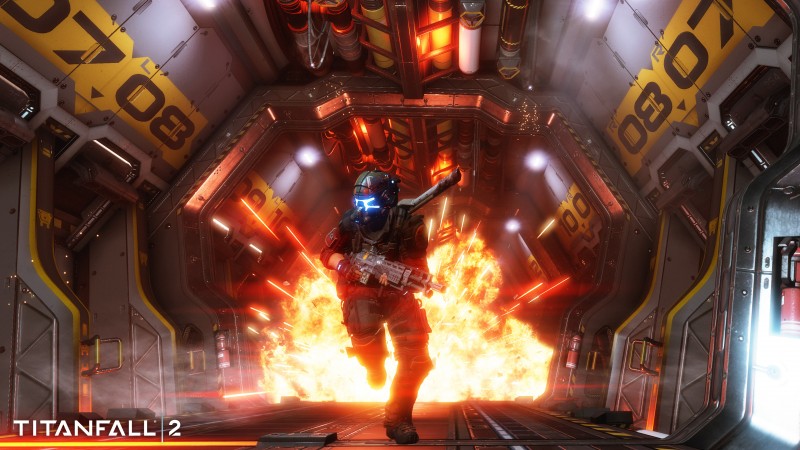 Following up on the massive success of Respawn's original blockbuster Titanfall, Titanfall 2 looms just on the horizon and thankfully XboxAddict was granted early access to this Pre Alpha Tech Test. This serves multiple purposes as it's designed not only to help drive anticipation and excitement, but to also test the multiplayer servers and help iron out any bugs that may be found, all while gathering important player feedback Now it does bear to mention that this experience is pre-alpha, so to expect even a beta quality game is a fantasy, but does that make this a bad experience? Let's see...

For starters the whole pilot and titan customization options seem to have improved to make things more streamlined, as now they will display the controls and weaponry right from the option menu so you have a visual reminder up front at just what you're bringing into the battle. There were limited options to select from and each new item available cost merits which could be considered the in game currency. To gain merits you simply need to play the game, however, should you win and/or perform well throughout the match then you will gain even more merits. These allow you to buy certain upgrades for your various weapons, and when I say various, there's a lot to choose from.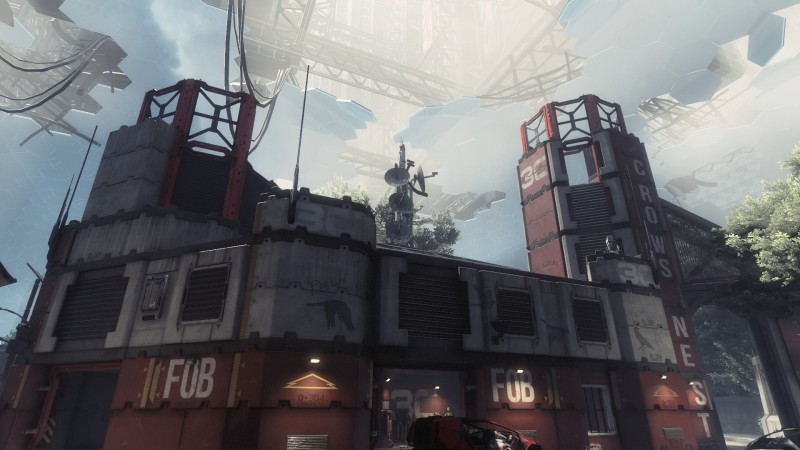 Your basic weapons make a return, however they have been tweaked and improved upon. The assault rifle is always my tried 'n true go-to option, but if you're going through buildings, nothing beats the rib splitting shotgun. The hit detection seems to be on point and even while on the run, none of the primary weapons seem to be a hindrance. That sniper rifle though can rip you in half if you're not careful, so if you don't see anyone around and there's nothing but hills and buildings around you, seek cover and advance slowly. Your secondary weapons have been given a massive upgrade which is always appreciated. I have to admit; I fell head over heels in love for the new Charge Rifle. Think of this like a Spartan laser, but Titanfall's version. After the charge cycle completes, a pinpoint accurate blast of pure energy in laser form launches forth with enough power to blow a hole in a Titan. Hit a Titan multiple times and it's going down fast.

All of these weapons are upgradable, and just like last time, you can customize your entire loadout. This time around however you get some incredibly cool new items. The first new item I tried was a sonar device that when thrown will emit a pulse which highlights any enemy through any surface. Want to know if there's anyone in the building in front of you? Throw a sonar pulse through an open window and see. All enemies, not just pilots, but Titans and AI will stand out on your HUD, so keep an eye out. There is though one device called the grapple launcher which can literally save your life, or when mastered, become a Titan slaying device. Let me explain. Using the grapple launcher, you can aim at rooftops and high building ledges and grapple your way Batman style up to the top. I've found that using the LS and pulling back actually helps create more distance between you and the upcoming wall which enables you to scale faster and in one continuous motion. This is great if you want to go after campers on roofs, or need to get out of the line of fire fast, but there's a way, a brilliantly sneaky yet deceptively lethal way to use it, and that's to grapple onto an enemy Titan.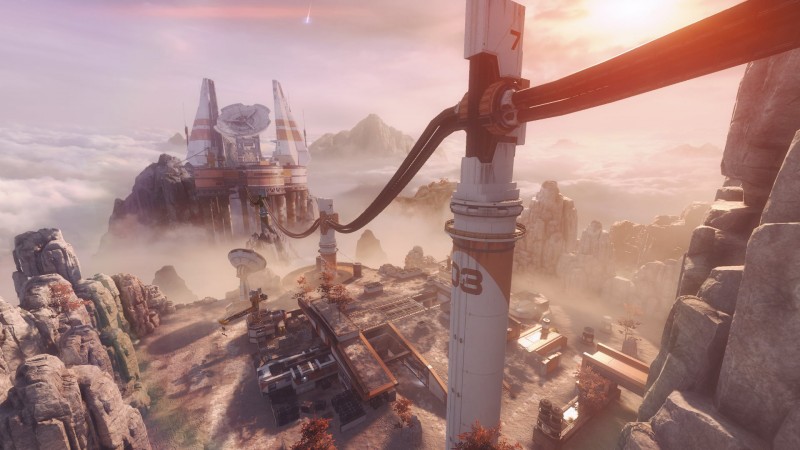 Oh there's nothing, I repeat nothing, like the fun of using your grapple to latch onto an enemy Titan far away, fly through the air, only to land on it in the middle of a gun fight, pop off the hatch, disembark off the back of the Titan, then grapple again to the Titan and mount it again, and finally drop a hand grenade down the newly opened hatch. No more Titan. The grapple, if used right can be the focus of nightmares for Titans. You may not think it, but if you can hit it and time things up perfectly, nothing can touch you. However, I do have to admit I'm the type of person who charges head first into battle screaming loudly, firing every round of ammo while unloading grenade after grenade; so when I latch on to the front and launch towards the Titan, the Titan punched me. No more me. Other times the Titan didn't need to punch me as I was able to maneuver myself right in the line of fire of their cannon. Again, no more me.

Now that the pilots have received some much needed updates, it's time for the Titans. This time you have two new Titans to choose from. What things basically boil down to is one that has high maneuverability with pulse weaponry, and the other moves incredibly slow but is built like a mountain that fires napalm shells. Depending on how you play these actually may seem a bit irrelevant given the other Titan choice we will have in the final game, but hey, it's something new. Each Titan can have upgrades in 3 categories, and each one gets unlocked with rank and merits, so there is a definite reason you'll want to grind up the levels. I do have to say that I was very surprised at the new lethality of the computer assisted Titan. If you decide not to take control of your Titan, then the AI will do it for you and you can issue commands as before, but now your Titan will do a decent job of fighting off enemy pilots and Titans on its own. This is a very unexpected treat, and when you can use it as bait, you can get a ton of kills and experience while having your Titan lay waste in front of you.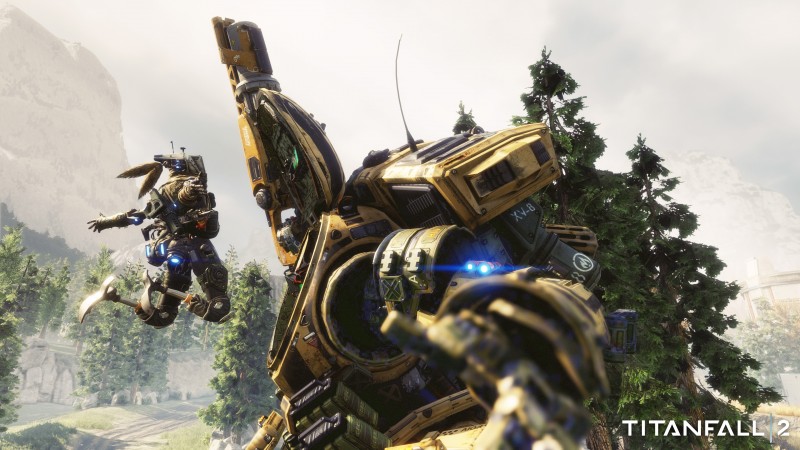 Jumping right in, there were two game types available to me. One match was your typical deathmatch, but there was a new type called Bounty Hunt which turned out to be pretty enjoyable. This new game type allows you to fight 5 on 5 with supporting AI characters per team. Each team has to get kills and assists to earn cash, then the cash must be deposited into the bank stations on the map to count to your team's score. During the match however, random Titans will drop, and should you defeat it you will claim the Bounty Bonus which is many hundreds of dollars. Remember to bank the cash though, because should you die a portion of your cash will go away, and the higher your starting amount, the more your cash will drop. It's an interesting balance but it can be distracting when you're in the heat of battle and need to break off fighting with your team so you can cash in to help your team win.

There are only two stages to compete on during this Pre Alpha Tech Test, but from the initial experience they tend to be completely neutral in terms of favoritism. Each level has areas that are wide open that can benefit the Titans, and buildings and passageways to navigate that favor the pilots. It goes without saying that the Pre Alpha build already feels very balanced on both ends, which is critical in order to be a success. It almost feels as though they have taken what we as gamers have given them as feedback to heart and have actually listened and implemented the ideas provided. This is a very welcomed move, and from what I've experienced so far, they've delivered a quality experience. This is thanks to the fact that the quality gameplay that was the source of rave reviews, and innovation remains intact and feels actually improved and streamlined to increase efficiency.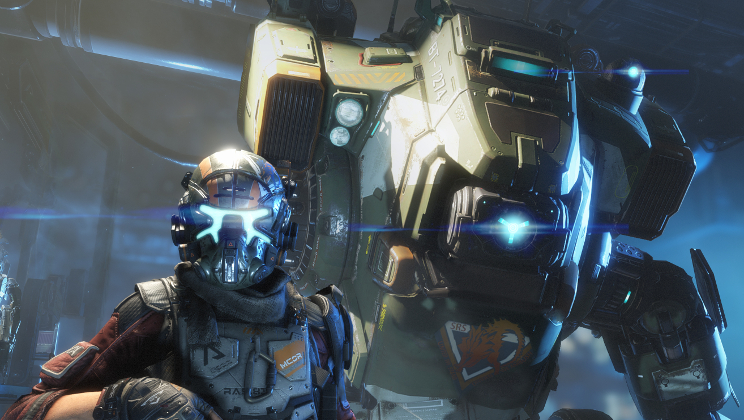 For having played pre-alpha games before, this sets a new standard for quality and entertainment this early on in the development cycle. It is almost as certain as the Sun rises in the East that Titanfall 2 will become another massive blockbuster game that receives numerous awards. Hopefully Respawn is taking notice to the demand and will respond in kind by ensuring their launch in October will go smoothly, because so far that's the only thing I can see that can do any detriment to this game at all. Could Titanfall 2 become a serious game of the year contender? If Titanfall 2 continues on this path of development, not only could they be a contender, but they could be the undeniable winner. Am I excited for Titanfall 2? Without a doubt, and based off the quality of this Pre Alpha gameplay, you should be too. If you haven't downloaded it yet, get to it and help the community improve and ensure that Titanfall 2 will be a quality gaming experience!

Prepare to drop.