The Art of Titanfall 2
by Brent Roberts






As gamers, a lot of what we get to experience is actually taken for granted. I know you're thinking that what I'm speaking is borderline lunacy, however, many of us have not taken the time to actually appreciate what did NOT make it into our favorite games. Or more importantly the answer to the question: "How did aspects and characters of my game evolve into what I'm experiencing today?" Since most of us don't work at these studios and can obtain the answers at the drop of a hat, there aren't very many avenues to gamers to take a peek behind the curtain, until art books like these by Titan Books.



These sources of material help shed some light into the creation of many of the games and media that we enjoy today. Recently XboxAddict received a new art book from Titan Books on the game, coincidentally, Titanfall 2. Weighing in at just under 200 pages, the Titanfall 2 art book is one of the slimmer art books available, but that doesn't make its content any less potent. Not only is this art book packaged with tons of conceptual artwork, blueprints, renderings, sketches, and more, but there are also statements from the artists and developers that help add even more insight as to the evolutions that Titanfall 2 went through.



While yes, XboxAddict was sent a copy from Titan Books, we fully recognize that artwork is purely subjective. And while I won't be scoring this in the traditional sense, I will give you a glimpse inside, but bear in mind that some areas, characters, and items may contain information from later on in the game, so you would be wise to play through Titanfall 2 first so you are familiar with all the facets that make up the game.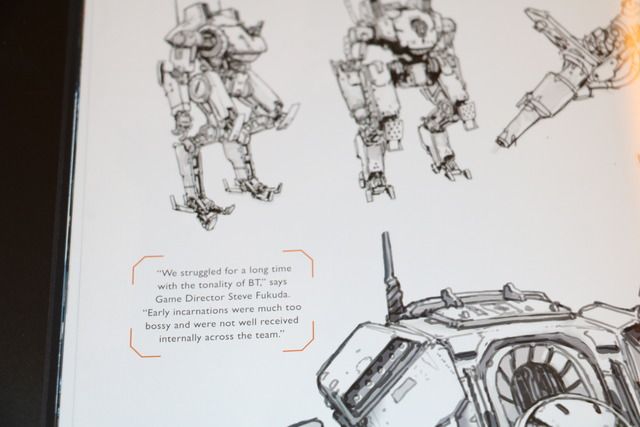 The first section you will be introduced to are the Titans. Limited now to only 6, each one is explained in great detail, and it's here that we can see a glimpse into the minds of what they were thinking when, for instance, giving a Titan a massive sword that will literally impale enemy Titans. The level of detail and thought process was truly colossal, but then again it had to be, since Titan's now play an even bigger role in the sequel.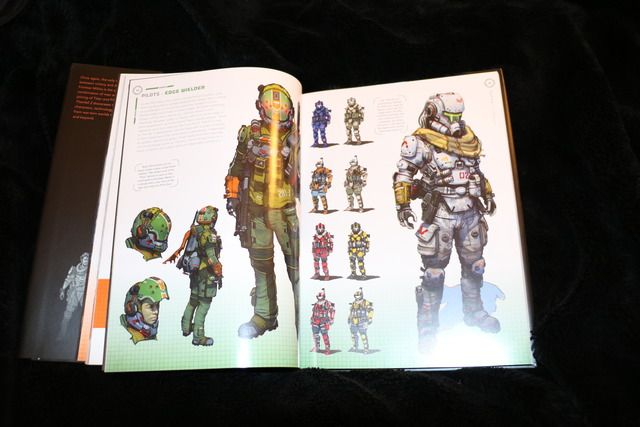 Next up in the art book are your pilots. Here you will go through all the variants that eventually shaped your character into what they are today. Seeing the different helmet variants really makes me hope that maybe we may see some of these as a free DLC Christmas/Holiday pack. Hint, hint, hint... It's really is remarkable to see what options made it in, because I can only imagine fights being waged over what is and isn't cut from Titanfall 2. But nothing compared to the probable battles over the next section.



The vehicles, weapons, and tech. Oh how Titanfall 2 loves, and I do mean LOVES, to provide you with the biggest weapons that deal out the most titanic of damage, but also the trickiest tech, both for your character and against as well. After going through this I was amazed at some of the intricate details that go into the smallest factor of every item. And should you wonder, the dedicated section for guns starts on page 92 and goes to page 102. Yes, 10 dedicated pages to nothing but enemy pasting weaponry (and one of my personal favorite sections).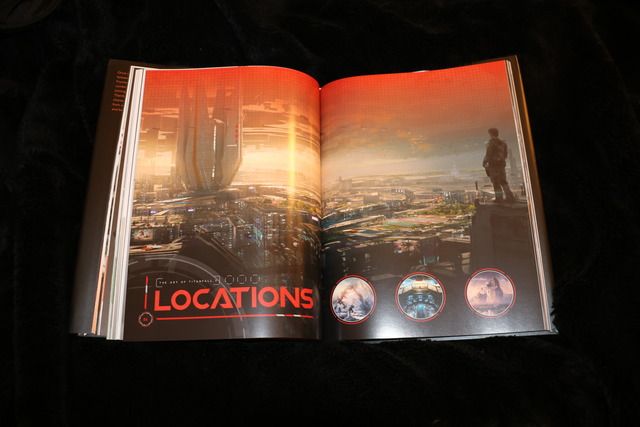 All of that above though matters little if you don't have iconic environments to engage in. The Art of Titanfall 2 does offer six total locations and each location has its own concept art and description as to the feel that the team was going for when you ended up playing. Personally I'm a huge fan of concept art because it gives artists a chance to showcase their talents and help create digital masterpieces of artwork.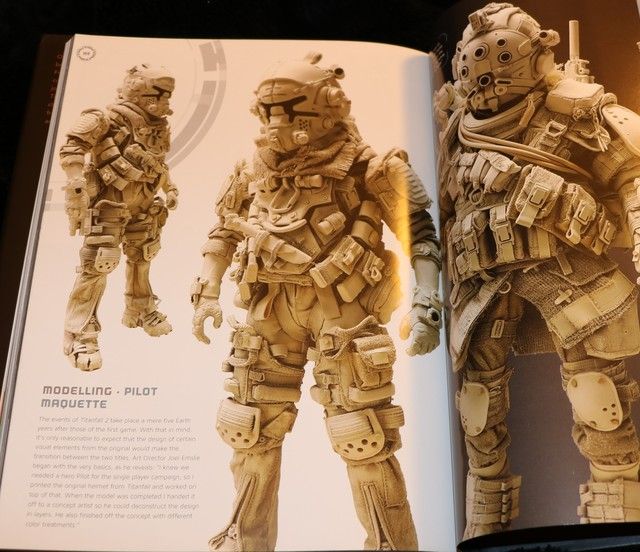 I can't get over the irony, however if you want a quality game to have a quality art book, then Titan Books is where you want to go. This sleek beauty is priced at $39.99 USD but can be found on sale online. I have always been a massive fan of Titanfall since its launch and thought Titanfall 2 is a heavy contender for Game of the Year, and even though yes I'm bias, there's no question that this would be a book that I'd love to have on my coffee table or on my book shelf. Beautiful artwork and a hyper level attention to detail make this more than just an art book, but a doorway into the minds of the developers that help bring the games we love to play, to life.