Tablo Dual - An updated solution for an OTA DVR for Xbox One
by Adam Dileva






Back when the original Tablo released, we reviewed it with the Xbox One user specifically in mind. Time has passed and now Nuvyyo has released their second generation DVR for cord cutters, complete with a smaller profile and onboard memory, allowing users to watch and record up to two OTA (over the air) channels simultaneously right out of the box (provided you have an OTA antenna of course). This new box is aptly named the Tablo Dual. You can read our Gen 1 Tablo review HERE, and even though it was missing a few key Xbox One features to truly integrate it into the Xbox ecosystem, we still came away impressed to finally have an OTA DVR solution for our console of choice.

Now that generation 2 of Tablo is here, I was hoping for some beefier specs, allowing for a speedier UI and possibly quicker buffering as well, but it seems the smaller profile and onboard memory are the only real major changes. The Gen 1 version forced you to connect a USB Hard Drive for its storage, so the fact that 64GB of flash memory is built in is a welcome addition, though it does up the price of the device by $45. I found that the Tablo Dual does give a great out-of-the-box experience for customers, again, provided you already own an OTA antenna to connect to it.

Let's start off with what's new before delving into the device itself. The unit is roughly 20% smaller, measuring 37mm x 125mm x 123mm. The smaller size has decreased the original weight down to a measly 210g. To say the device is small and light is an understatement. Not that the original Tablo was bulky and heavy, but the compact form factor is a welcome change and easily fits in your palm.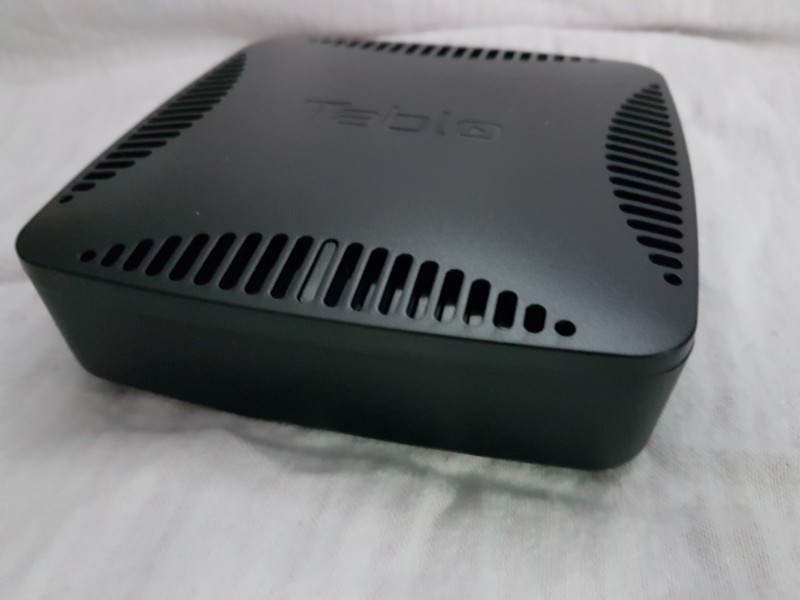 As mentioned, The Tablo Dual now comes with 64GB of onboard memory, which is supposed to give about 40 hours of HD recording at the default setting of 720p 30fps. Bump the setting to 1080p and you'll only have access to about 20 hours of content instead, so there's a tradeoff if you don't plan on plugging in external storage. It's not bad considering that's a decent amount of content to watch if you have no plans on saving them going forward.

If you're a TV buff though, and want to record many shows, there's no way around it, you'll need an external hard drive (supported up to 8 TB), though the only caveat is that Tablo will have to format it, so there's no dual use for it with your other devices. It should be noted that even though this is the updated hardware, there's only one USB port now compared to last gen's 2, so when you're picking an external drive to pair with it, you might want something a little larger since only one can be connected. While it should be noted the USB ports are still only 2.0, I've not found that to be a bottleneck yet.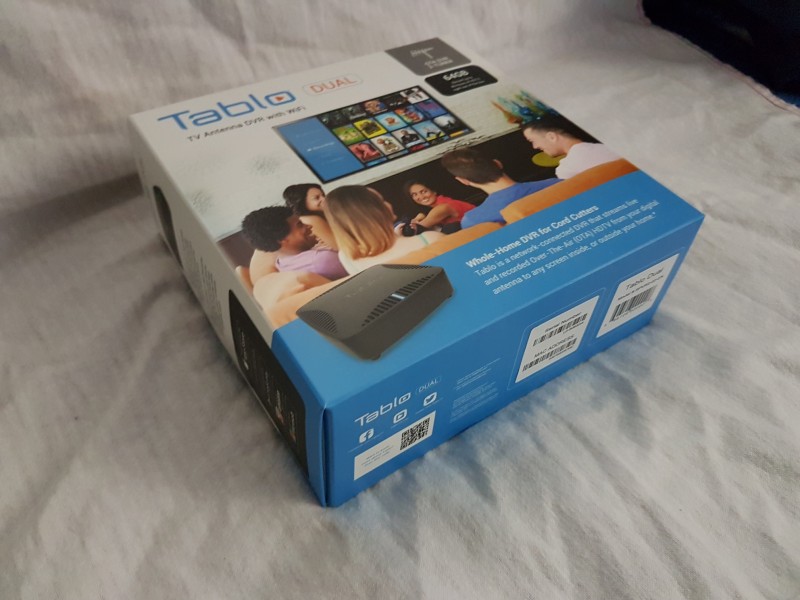 I was quite excited to unbox the Tablo Dual, as I am with any new electronic device, and while the packaging has been improved and looks flashier, there's really not a lot inside. You'll find the unit itself, power adapter, Ethernet cable, and quick start guide inside the small square box. I was hoping for a little more, somewhat like how every Razer product comes with a welcome message and a sticker to make you feel like you've just purchased something special.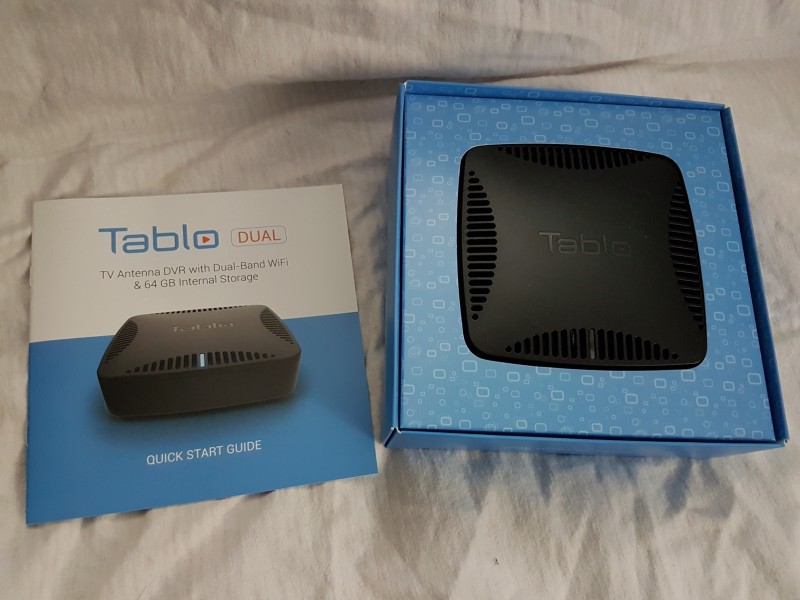 Setting up the Tablo Dual is easy, as all that's needed is an OTA HDTV antenna (not included in the package) that's in range of signals, preferably in a window with clear access, and access to your home WiFi network (though wired Ethernet is a choice as well). If you don't think the built in 64GB of storage is enough, then you would also hook up your external drive as well. Once you've plugged everything in you continue doing the setup via a PC or mobile device after downloading the app HERE or going to the website. Follow the simple instructions and you'll be watching live TV in a matter of minutes.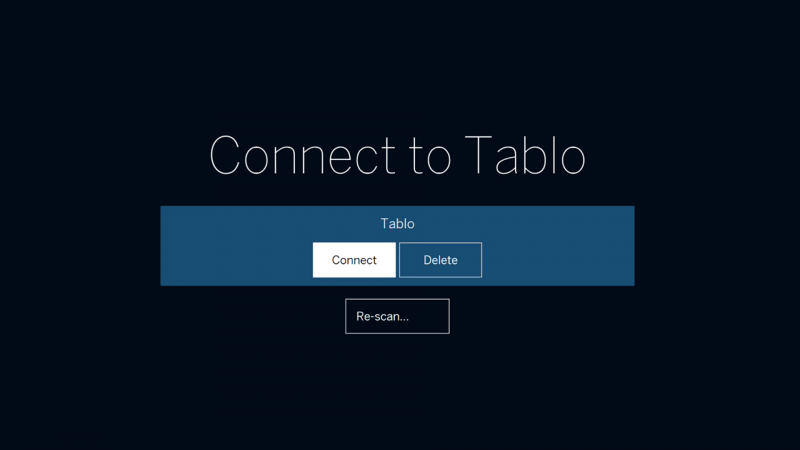 You may have noticed that I have made no mention of an HDMI port or cable at all, because neither of those is needed. The Tablo Dual doesn't' actually connect to any screen or device, but instead pushes all of your recorded or live content to your device from it via your home network (wired of wireless). This solution is great for a few reasons, as the device isn't tethered to a single device, and you can stream to to any of your Tablo supported devices in the home, such as your Roku, Apple TV, tablets, PC's, Smart TV's and of course, your Xbox One.

The other bonus to not being tethered to a screen or device is that it can be hidden away anywhere in the home, as long as the antenna can reach it and it has access to a power outlet. This means I don't have to place it anyplace near my TV or entertainment center, as I can actually place it near the kitchen window, or another room or floor completely, wherever gets the best reception, provided the WiFi is strong enough.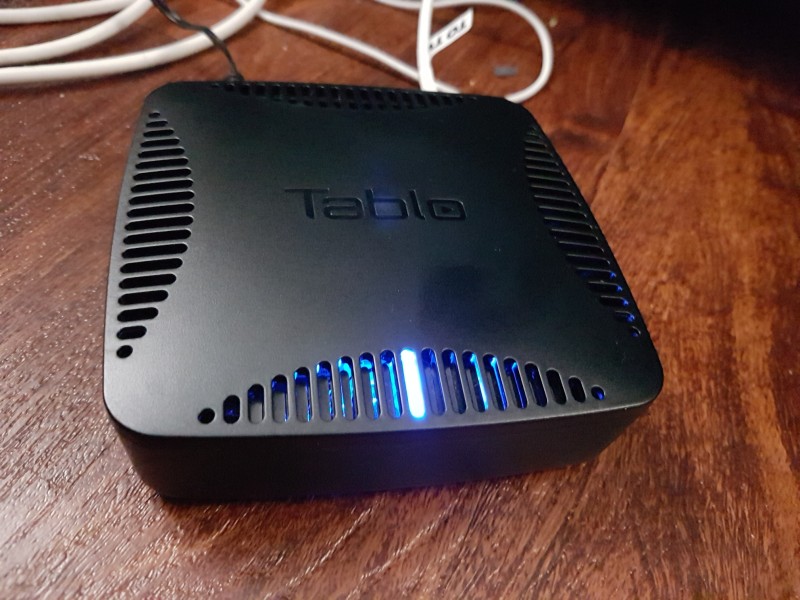 I fully expected the Dual to have wireless AC support, but we're still stuck with 802.11n dual band. The 5GHz channel will be good enough for most homes, but these days there's no excuse to not have wireless AC support, especially for a streaming device like this that may be placed away from prying eyes. As well, since the Dual can stream to up to 6 devices at once, having the broader bandwidth would have been welcome as well, though I had no issues streaming to two devices at once on wireless N speeds.

Being that the Dual is a dual-tuner device, you're able to record two shows at once or watch one while another is recording. While this may be the exact same as the original, many times I wouldn't have been able to record a separate channel while watching something else before this functionality. Also, just like the last generation Tablo, this one also comes with no remote, purposely, as it's actually controlled with your 'already-there' devices, such as your Xbox One controller, Roku, TV remote, etc.



One issue that Tablo has going against it is that it doesn't pack its own OTA antenna in the box, not just because I want a 'complete' out-of-the-box experience, but the quality of your Tablo's recording is entirely based on your antenna and geography. The geography can't be helped, as where you live will determine what signals you get and the strength, so the only other factor is the antenna itself. There are great quality OTA antennas that can be pricey, and quite cheap ones with limited range, so part of your experience will be based on your antenna and placement.

I have a Mohu Leaf 50, the same antenna I used to review with the original Tablo, as I wanted to keep a baseline for at least one part of the comparison between the two Tablos. There are better and more powerful ranged antennas out there, but this one seems to do the job for me given my location. To be honest, I had no idea what to expect the first time I used the Tablo and OTA TV, but I came away quite impressed, especially when you get a strong signal with an HD channel or two.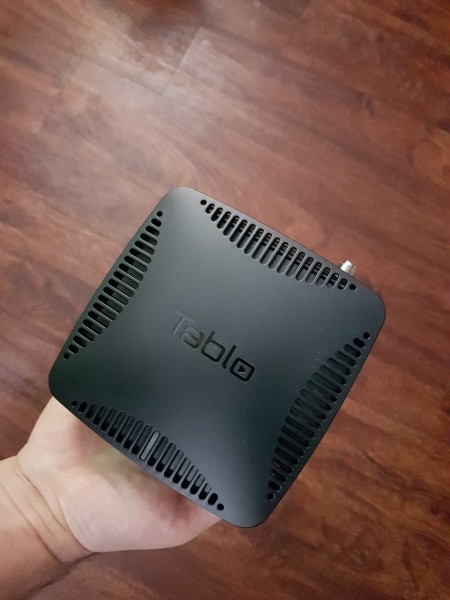 The quality of your Tablo experience is greatly going to be dependent on your geography, moreso than your antenna or Tablo, as it needs to be in range for the TV signals to transfer to the device. Is it worth it buying a bigger, better, longer range antenna? Probably, but my Leaf 50 seems to do just fine, giving me about 6 channels or so. Again, you may have many more channels, or less, all depending on where you live. For best results you'll want to place your antenna either outdoors or in a window with a clear view to the sky and then do a scan for channels. After a few minutes it will show you what channels you have access to, though you can always move it to another room and window and try rescanning for better results.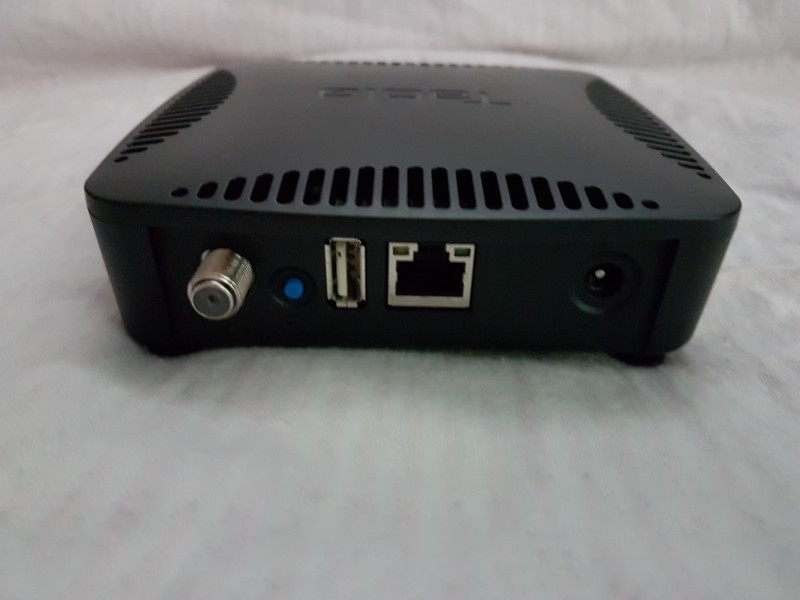 So why would one cut the cord to their cable provider and go this route? Well, cost is the major factor here. I used to pay well over $100 a month for premium TV cable, and while it's convenient and has all the shows I could want, the cost simply became much too high. This is where Tablo comes in, a solution for those that still want to have some live TV, but with only a fraction of the cost. The Tablo Dual runs for $249.99 USD / $329.99 CAD, so in the grand scheme of things, it's essentially the cost of 2-3 months' worth of cable bills. Of course, you'll need to factor in a few other things, such as getting an OTA antenna and possibly an external hard drive for the reasons listed above, but these are one time purchases as opposed to recurring bills.

Nuvyyo wants you to also be a customer though, beyond the initial purchase, offering completely optional subscription options for those that want to get the most out of their Tablo. Tablo has its own guide, much like how you would see on the guide channels but with cover art, episode synopsis' and other quality metadata to find what you want easier. The Dual provides you with a 30 day trial of their guide, just long enough to get used to it before realize how much better it is to have than be without. Once you're subscription ends you'll only have 1 day worth of guide data, making it difficult to plan ahead of what to record and when.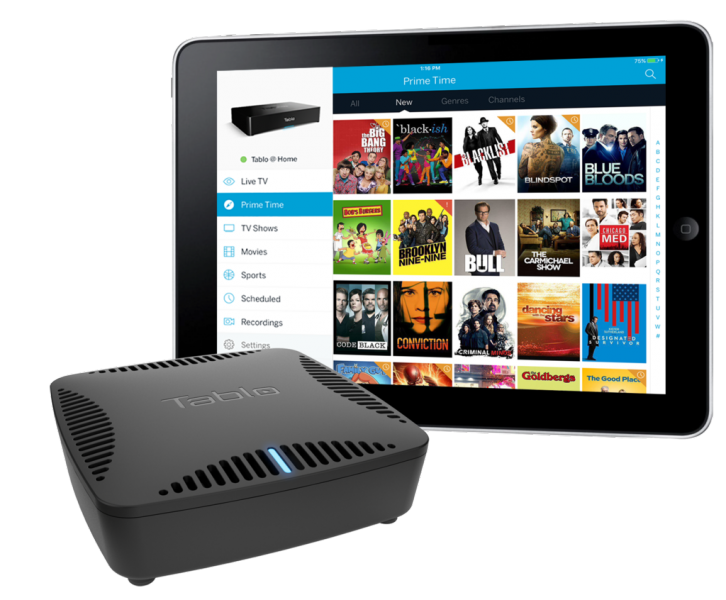 With a subscription you'll have access to guide data that is 14 days ahead with other benefits and perks. So, while a subscription is voluntary and optional, the quality of your experience will be much better for having it, and you're given 30 days from the get-go to see if you believe it's worth the price. There are some options as well for payment, such as monthly ($4.99 USD / $5.99 CAD), yearly ($49.99 USD / $59.99 CAD) and even a lifetime option ($149.99 USD / $179.99 CAD) for those planning on sticking with their Tablo for quite some time. The best part about the lifetime subscription is that it's tied to your account, not the device itself, so if you upgrade down the road, like I did from the original to the Dual, you'll carry over your purchase.

The other interesting feature hidden behind the paywall is the access to Tablo Connect. This allows you to access your Tablo from anywhere, streaming your recorded shows while away from home or even setting up and managing your recordings while away as well. It's a great feature to have for when you're away if you're really wanting to catch up on your shows. The value of this feature is completely based on how much you're 'outta the house' and absolutely need to catch up on your TV watching, but having the option is a great step, even if it's tucked behind a paywall.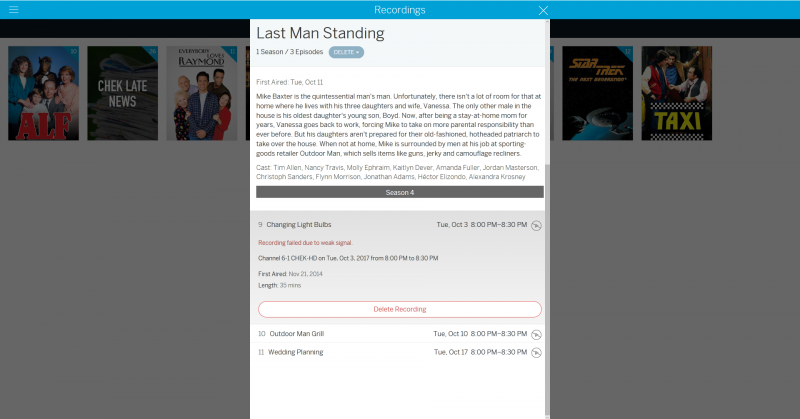 Speaking of Tablo's guide, let's break down each of its sections, though they are all very self-explanatory. The app itself I very simple to figure out, as it's laid out in an easy to understand way and will guide you along the whole process. Even if you get used to the Xbox One version of the Tablo app then decide to use it on PC or mobile, it looks similar regardless of device with only some minor differences.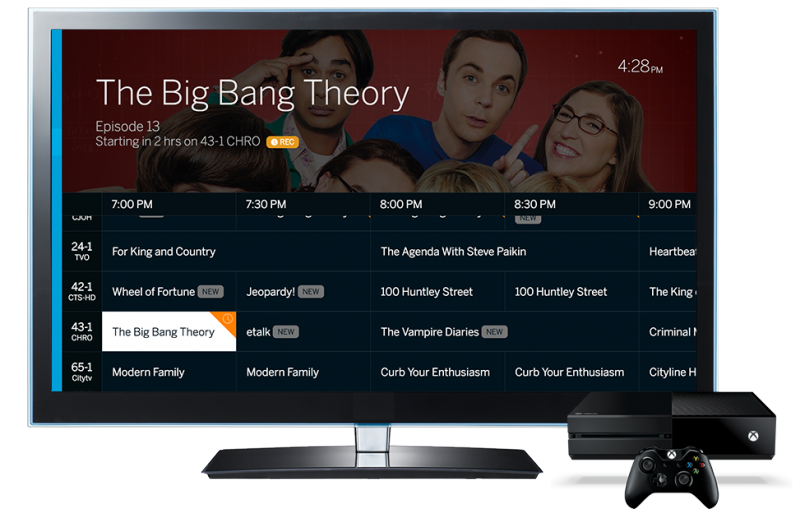 Live TV: This shows what's playing right now on the channels you have access to in the traditional TV guide layout. You can pause, rewind and fast forward Live TV. Being able to skip ahead 30 seconds is quite handy, especially when trying to bypass the commercials. Missed something and need to rewind? Quickly rewind 20 seconds to re-watch that scene again.

Recordings: Where you access all your recordings for playback or management.

Prime Time: Shows all TV shows, sports and movies that's plauing during Prime Time (7:00pm – 11:00pm).

TV Shows: Shows the TV shows scheduled to broadcast.

Sports: All of the sporting events scheduled to broadcast.

Movies: All of the movies also scheduled to broadcast.

Search: If you're looking for something specific, you can type it in here and it will show when you when it's playing, offering recording options as well.

Settings: Here you can set numerous options such as scanning for new or removing channels, checking how full your storage is, among other minor settings, such as if you want the front blue light on the Tablo on or not.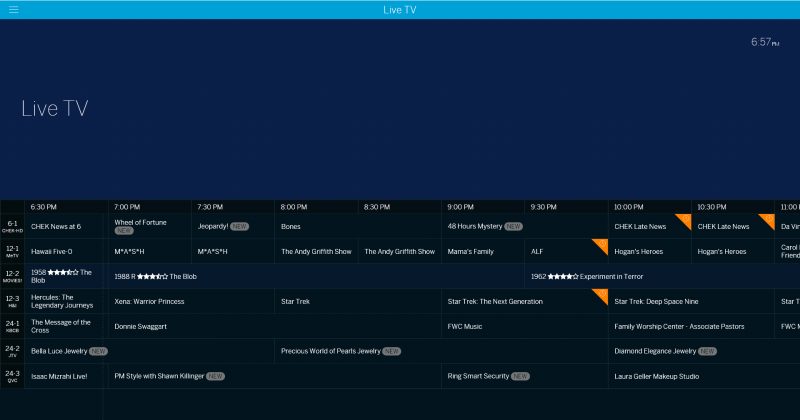 Once you've found the shows you like, you're able to set recordings for them quite easily. You can record an entire series, new episodes, or single episodes. You're able to lock episodes once recorded if you want to hang onto that beloved episode without it being automatically deleted and written over when storage gets full. When your Dual becomes full it will do what it can to manage its storage by writing over the older content that's not protected, though you can manually delete as well.

I came across an issue during this review that I did during my initial review for the Gen 1 Tablo. I was having bad reception one night, so I decided to readjust my antenna and try it in a different spot in my window. When doing so, you'll want to rescan your channels, as it may have different reception based on its view outdoors or any objects blocking it. Once I rescanned I lost one of my better quality channels, unable to get it back until I rescanned another time or two. Not a deal breaker, but something I've had to deal with on both of my Tablo devices.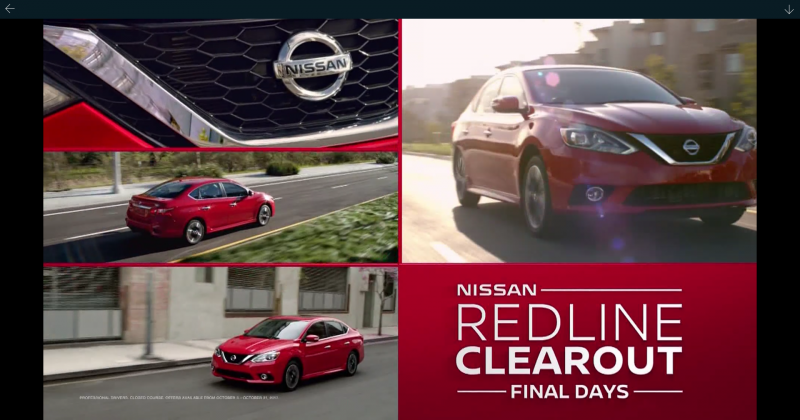 I appreciate that Nuvyyo is giving us Xbox One owners an OTA DVR solution, but my biggest request from the first device is still missing, and I'm guessing it might be more on Microsoft's end. Tablo doesn't integrate into the Xbox One Guide in any way, neither under the Live TV section or App Channels, which is a shame. You simply run the Tablo app on the Xbox and control it from there without any direct integration into the Xbox ecosystem itself. This would be huge for us Xbox One users, as would Kinect support for voice commands, even if I'm in the minority and still use my Kinect.

Picture quality will blow you away when you get a very clear signal for one of your favorite shows, all of which will depend on your geography and antenna. Sure, there's the odd signal droppage and show that won't record due to poor signal quality, but these aren't the fault of the Tablo itself, and a byproduct of choosing to cut the cord and use OTA signals. The guide is very simple and easy to use, but it is largely unchanged since the first generation, which I was expecting to see more improvements within the software itself. That being said, aside from the small form factor of the Dual, there's not much that differs from the previous generation either aside from the built in memory.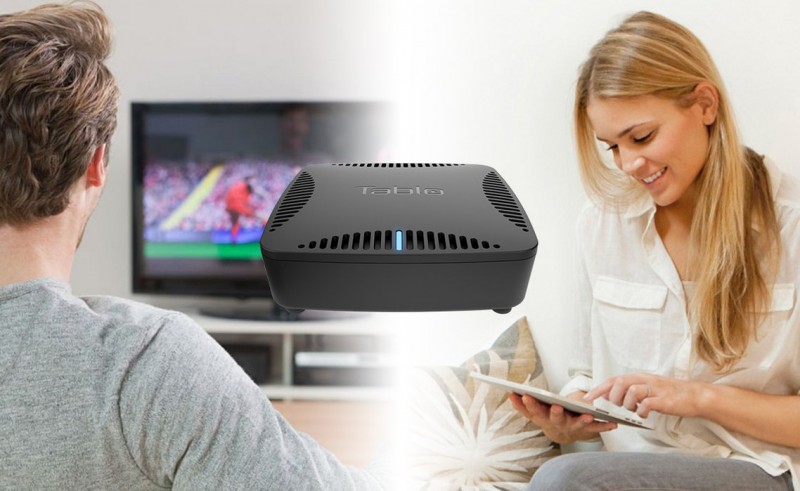 There's a cost to cutting the cord if you still want to watch TV, but in the overall grand scheme of things, a Tablo, antenna, and possibly an external hard drive is going to pale in comparison to long term premium TV cable costs. Part of the catch is that your quality and number of channels is greatly going to depend on your geographic location more than anything else. Keep in mind that you'll probably want the subscription too, more so if you plan on heavily using the Dual as your complete cable replacement. Where its strength comes from is not being tethered to a screen via HDMI, allowing you to hide it away or placing somewhere completely different that has a better signal.

Sure the software could use some improvements and updates, but it is not a deal breaker. For example, you can finally manually add extra time to your sports recordings, but not with enough options to make it a worry-free experience of missing something from those extended games without dabbling in manual recordings and setting specific time slots. There's also no way to prioritize shows to help automatically resolve conflicting recording times and you also can't limit the amount of episodes you want to keep. These are minor issues that can hopefully be improved upon in future software updates.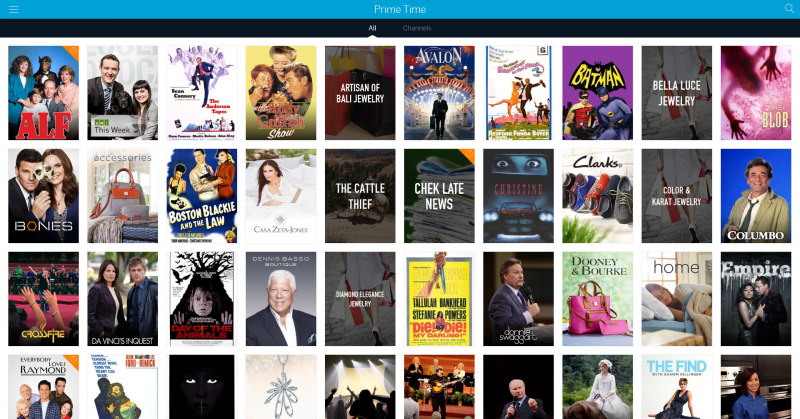 The Tablo Dual isn't a major leap of improvements from the original, more of a side-grade. You get a smaller box that you can place nearly anywhere in the home with its unique setup. The 64GB storage was more than enough for me given my lack of numerous HD channels, but some may need to invest in an external drive if you plan on recording many shows, especially in HD.

So, aside from the internal storage and new form factor, as well as a loss of a USB slot in the process of becoming smaller, there's not a lot of difference between the Tablo Dual and the Gen 1 Tablo. If you already own the previous generation of Tablo, there's no real need to upgrade, as the software is the same across devices. That being said, if you're looking to get into the OTA market and want a solid companion for your Xbox One, and other devices, to watch and record TV, The Tablo Dual, paired with a decent sized external hard drive is a great way to go. It is a simple yet effective way to enjoy some free OTA channels once you take the plunge, and here's to hoping to finally get true Xbox One ecosystem integration in the future.

Overall: 8 / 10

***Nuvyyo provided us with a Tablo Dual for the purposes of this review***

Update:

November 8, 2017 – Nuvyyo, maker of the Tablo DVR for cord cutters, today announced widespread availability of its next-generation Tablo DUAL 64GB OTA DVR hardware at a new, lower MSRP of $219.99 USD or $289.99 CAD.