Turn your Xbox One into a Plexbox One
by Adam Dileva







I can't remember what friend it was, but someone pointed me in the direction of Plex many years ago. You see, there was a time before every TV was smart and not every device was connected. Back in the Xbox 360 days, you could steam certain video formats to it to enjoy your media from your PC to your TV, but that was before many formats were supported. I used to have many video files I was unable to natively stream to my Xbox 360, which was when a friend turned me to Plex. That's when my streaming life changed, and I've not turned back since.

So what is Plex? Simply put, Plex allows you to organize, stream and share your media content across your devices, even allowing you to access it anywhere in the world, all for the low price of $0, though premium features are offered for a fee as well. If you're a cord cutter, then there's even more value, as you can use Plex as your program guide as well as having remote access to your over the air (OTA) DVR content.


Being able to have all you're your media available in one organized place in a simple and easy to understand manner is very welcomed. Being that us here at Xboxaddict are primarily Xbox One users, we will obviously focus on the Xbox One capabilities that Plex allows, though there are a few more features for those using other devices as well. Setting up Plex is very straightforward and painless. Simply sign up on plex.tv, install the client on your computer (PC or Mac), download the app on your device (tons of devices are available, and we will be using an Xbox One for everything mentioned) and simply stream from your client to your device without much effort.

The client is your media server, so all that's needed from you is to choose the folders that your movies, TV shows, pictures and other media that might be stored, and let Plex do the rest of the magic. Once your libraries are setup, Plex will scan your files and download thumbnails, synopsis of the movies and shows, and more based on what it detects.




There are a ton of reasons to use Plex, more so than it being completely free. My biggest reason for using it over the years is the organization of all of my media. If you're like me and digitally rip your bought discs, have thousands of songs, and seemingly a million pictures, then you know sorting them can become a nightmare if you don't do so from the start. After having a kid, I must take dozens of pictures every week, and over the course of a few years, I've accumulated quite a large and scattered, collection. When wanting to find a specific photo, this used to be a nightmare. The same goes for my music, as I used to simply dump all of my mp3's into a single folder, making searching for a single song near impossible since I don't tend to rename my files properly.

We have a ton of movies on my PC, from the DVD's and Blu-rays that I rip myself, to the massive collection of kid movies for my daughter that she watches hundreds of times. Plex will download poster artwork for every title, Rotten Tomato rating, cast and crew information and more. The posters make your collection look great and professional, and if you're like me and sometimes don't know what you feel like watching, you can search genre, year or even actors.

Sometimes I know I want to watch a Liam Neeson movie, but not exactly sure which one, this is where Plex can help. Plex will highlight any new movies recently added or even let you continue where you left off previously of any of your titles. With Plex Pass (which I'll get to shortly) you can even enjoy trailers, interviews and more bonus material that you will instantly have access to.

The same goes for your TV show collection, as Plex will download key art and organize by season and episodes for you automatically. I'm usually on top of what shows I'm currently watching and which episode I left on, but come the busy TV season, it's hard to manually keep track of. Luckily I don't need to with Plex, as it does it all for me, displaying what I've already watched or have yet to watch. Better yet, Plex will download a synopsis for every episode as well, which I found immensely helpful when catching up on a series.


Plex makes your music collection a breeze too. Whether you have one or one hundred gigs of music, Plex will organize and liven up your collection with no effort needed. As always, cover art will automatically download, artist biographies, genres and more will also be viewable. My music folder used to be a mess before Plex, now it's incredibly simple to not only find what I want to specifically listen to, but even find music based on a mood or playlist. With Plex Pass, you'll even get lyrics if available, so you can see the premium experience that you can start to enjoy your media with unlike before. Plex will also read nearly any file format, including lossless FLAC, so nearly any audio or video files you put in your library should stream without issue, as I've yet to have an unsupported format yet.

Pictures also get the same treatment. Now you'll have your thousands of pictures presented in a beautiful mosaic layout, easily searching year, tags, places, albums and more. There's even an option with Plex Pass that allows you to automatically upload and sync your mobile photos from your phone to your server, another great way for backup and sharing potential. The best part is that your files don't become compressed when uploading, so you'll have the original files intact without any quality loss.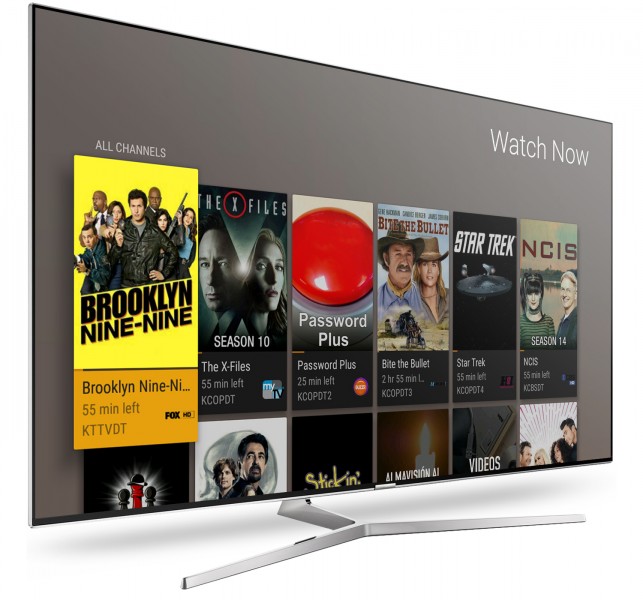 Now we come to arguably the best part about Plex, at least in my opinion: Sharing. They say that sharing is caring, and Plex took this to heart. Not only can you pick and choose what you want to share with individual family and friends, but this opens up a ton of options if you're one of those people that have a massive amount of media. For example, one of my friends seemingly has endless storage for hundreds of movie titles and added me as a friend, so now whenever his Plex server is online, I have access to all the content he has given me access too. This isn't a Plex Pass locked away feature either, as any free account can share or be shared with, which is a huge deal. I of course allow him access to my server, sharing my media, though he doesn't have privy to my private photo albums, as I've chosen not to share those.

Mobile Sync is an awesome feature for Plex Pass users that needs to be mentioned as well. Even though it doesn't really relate to the Xbox One version of Plex, being able to sync movies, music and pictures to your other devices to view while offline is a fantastic feature, perfect for long trips or airplane rides.

News is a new feature recently added to Plex that I find myself using more and more. I cut the cable cord years ago and haven't looked back, but I also don't usually have to time to sit down and watch and hour of news, half of which doesn't interest me. Plex News gathers news from all over the world and lets you personalize what you want to see in your feed based on categories, source or location. While not every news outlet is available yet, the list is growing, so it easy to catch up on the world wherever you go.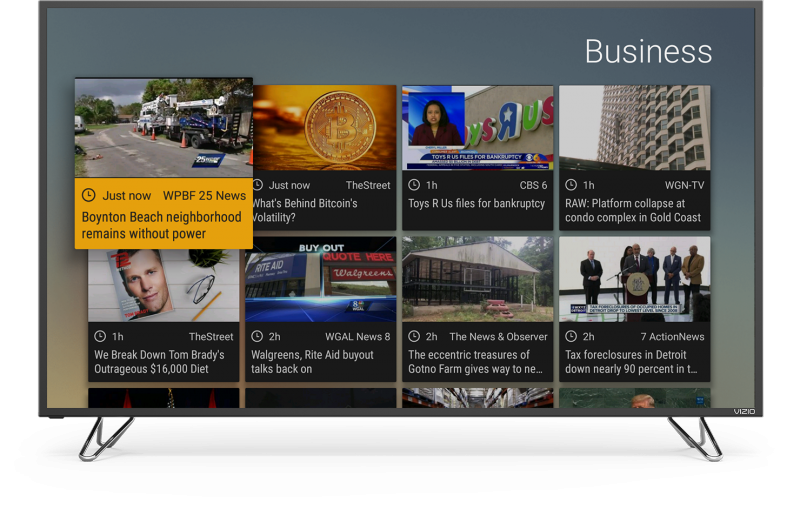 Also a newly added feature, Plex Live TV and DVR allows you to sync your OTA DVR to your server. With a supported OTA DVR device, Plex can now sync that content as well, and if you're a cable cutter like myself, having one less external hoop to jump through to watch your media is a great thing. Movies will seamlessly integrate with your movie gallery, as will TV shows, so again, no heavy lifting required on your part after the setup.

If you have children in the home, maybe you don't want them to see all of your, uh, more adult orientated content, so with parental controls you can create individual accounts for each person in the house and then curate the content they can access. This is great for a few reasons, as I can hide all the kid movies from my account and only show them on my daughters, but also, with the wife and I having separate accounts, she can continue on a show we watch "together" but I won't lose where I was in particular episode if she decides to go and watch on ahead of me.

Plex is completely free, and I used the free features for many years, though if you're looking for a more feature rich experience once you try it out, there are some great bonuses should you decide to subscribe. There are monthly, yearly and lifetime subscriptions to suit any budget, and to have complete transparency, we were given access to a lifetime subscription for clarity sake.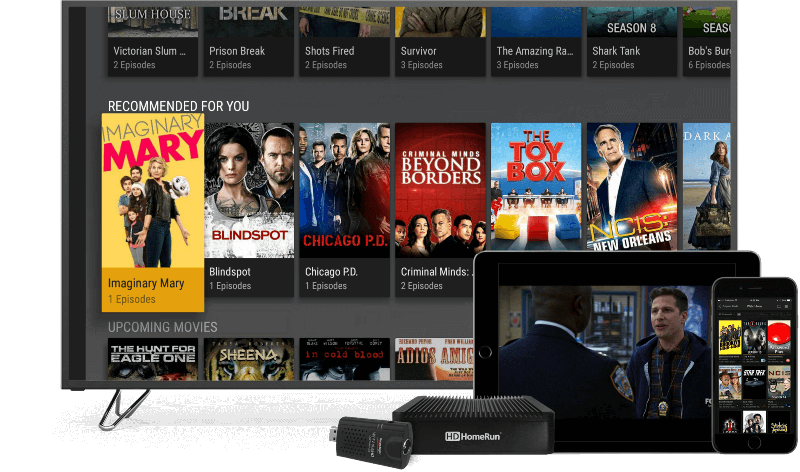 That being said, I've used Plex for many years and was actually debating recently whether or not to try Plex Pass out given how much I rely on it for all my streaming, even just to support them. Now that I have Plex Pass, I'm not sure if I would go back without it, as you get a ton of cool features that are included. Not all features are applicable to every device, even Xbox One, but here's a few standouts that deserve to be mentioned:



Mobile Sync:

Sync movies, TV shows, music and photos to your mobile device to use offline. Amazing potential for the commute to and from work, or on long trips where you'll be away from home.



Multiple Users:

As mentioned above, having everyone in the home with their own account can make it easy to curate your media for specific people. I don't need to see the hundred episodes of my kid's Teen Titans Go in my Plex, nor do I want to see the wife's romantic comedies (ok, maybe I do, but I have the option should I desire!).



Trailers and Extras:

I didn't think I would make much use of this, but I was surprised with the content that is automatically presented when relating to my media. I was unable to remember what one of my movies was about and boom, trailer appeared and reminded me of why I wanted to watch it in the first place. My kid particularly liked seeing extra content for some of her kid movies.



Camera Upload:

Being able to sync your mobile phone's pictures and videos effortlessly is just another way you can backup your treasured media while also having it viewable on more than just your phone.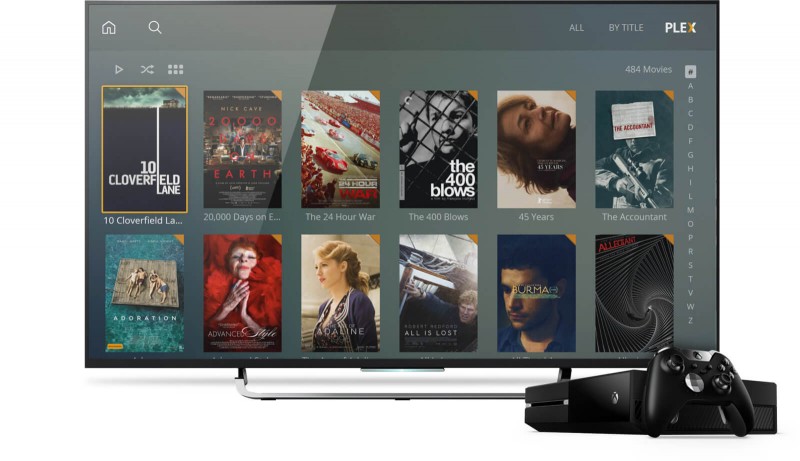 There's a ton more other features you get with Plex Pass, but those above are the main ones that deserve mentioning, as I use them quite often now that I have it. As for the Xbox One specific usefulness of Plex, this is primarily how I push my content from my PC to my TV, as I'm always using my Xbox One. To me, simply having all my media accessible in one place, organized and sharable, is a huge deal. Sure, there are other ways you could setup our media library to do similar things, but Plex does it painlessly and makes it look good in the process.


Having used Plex since the Xbox 360 days, it's become more robust and a necessity, for me anyways, as I have a massive media collection that can easily get out of hand since I don't always have time to organize my files. Luckily, I don't need to anymore, as I let Plex take care of all of that for me. Being able to share your media server with any of your friends and family is a huge plus, as I can let them see all of my vacation pictures at their leisure or even my terabytes worth of movies and TV shows, and vice versa.

Is Plex needed? Technically no, but I know the nightmare of trying to organize all of my media, finding thumbnails and fixing mp3 tags. Those days are long behind me ever since my friend showed me Plex. The better question to ask is whether or not Plex Pass is needed. Again no, as you can do many things with the free version, even sharing your server, but having Plex Pass sure does enrich the experience and help rediscover your media. Turn your Xbox One into a Plexbox One.

Overall:

A Must Use