Sound BlasterX G6 - How to Experience True Audio
by Adam Dileva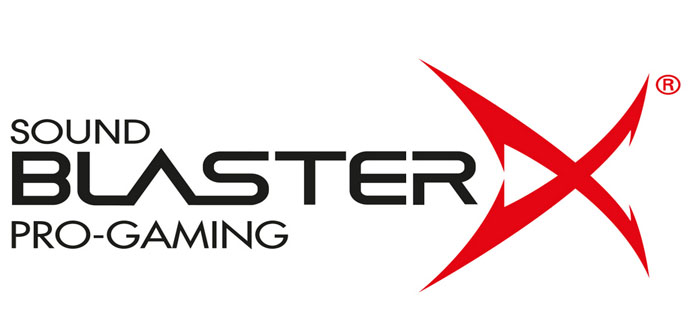 Features:

Works with: PC, PS4, Xbox One, Nintendo Switch
Audio Quality: 130dB DNR
Xamp: Yes
Amp Specs: Low output impedence 1 ohm, up to 600 ohm headphones
DAC Specs: 32-bit / 384kHz
Dolby Digital Decoding: Yes
Scout Mode: Yes

Sound Blaster has been a name in PC gaming ever since I can remember. What I do remember though is that with every new PC I bought over the years, I wanted an internal Sound Blaster audio card as well, to improve my audio for my games and music. Times have changed and technology has improved, and unless you're specifically working with a lot of audio, or you are an audiophile, the standard built in PC audio connections are usually just fine for everyday use.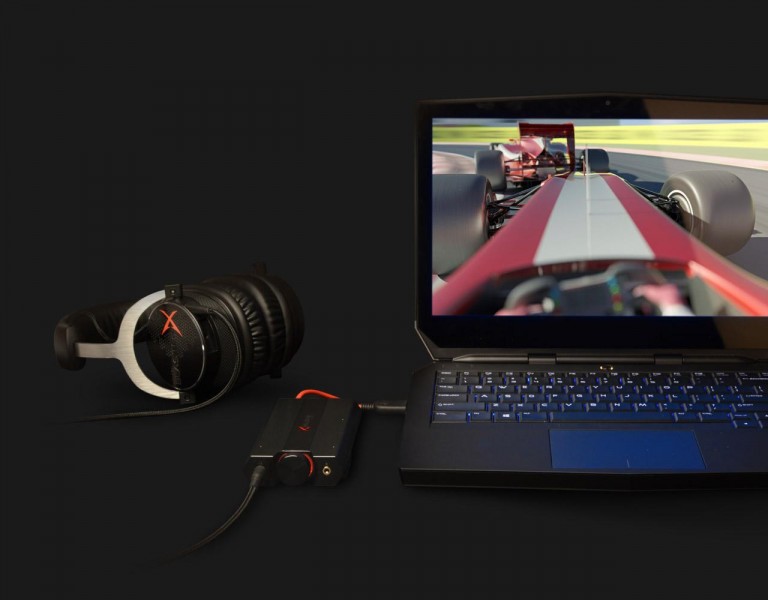 But therein lies the problem; that we think we don't need anything else to enhance our audio. I mean, your music, movies and games sound just fine right? Well, that's because you're used to compressed audio, and after experiencing all my audio over again with the Sound BlasterX G6, I've realized just how much subtle detail is lost with standard built in connections. Aimed primarily at PC gamers, the G6 is also usable with all current gen consoles like the Nintendo Switch, Playstation 4, and obviously what I'm going to focus on primarily here, the Xbox One.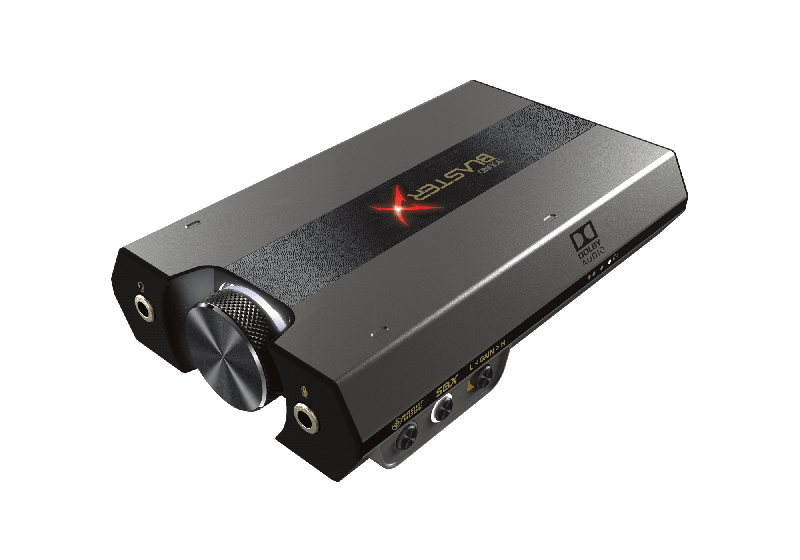 I've got quite a collection of different gaming headphones, all of which have their own pros, cons and sound stages, and I initially wasn't completely sold on the idea that adding a $150 external DAC (Digital Audio Converter) would make a drastic difference. I'm fine to admit when I'm wrong, and in this case, I was completely wrong in every way possible.

As a small palm sized USB external sound card, the power within that boosts your audio is seriously impressive. For the audiophiles out there, the G6 allows 7.1 32-bit/384kHz, 130dB DAC that supports headphones in the 1-600 ohm range. If you're not an audiophile, it's a silly amount of quality and support, more than you'll most likely ever come close to utilizing. The award winning Xamp within is going to boost your audio to hear small discrete sounds you've never heard before.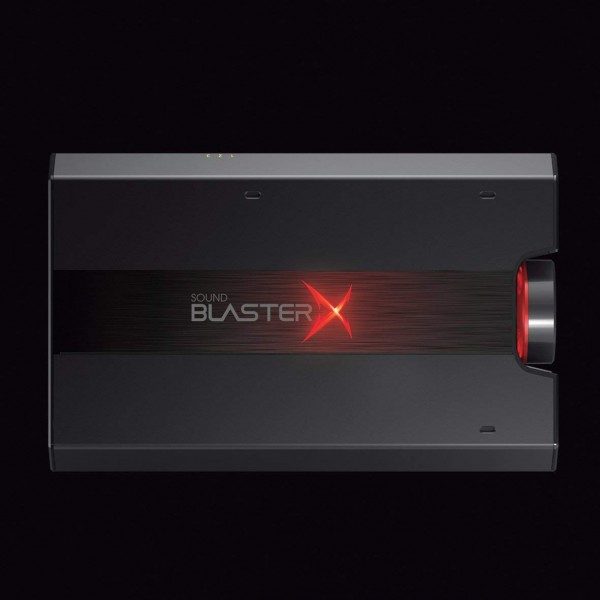 I'm a simple guy, and I knew that my audio was being enhanced greatly with the G6, but it wasn't until I did more research into the tech contained within the small sleek device, that I was even more impressed. Most DAC's, especially external, use a single amplifier design, where all the audio that comes in gets processed then split into your Left and Right channels. That's not good enough for Sound Blaster though, as the G6 actually utilizes a bi-amplifier, with each channel being aplificied separately, giving much more distinct clarity.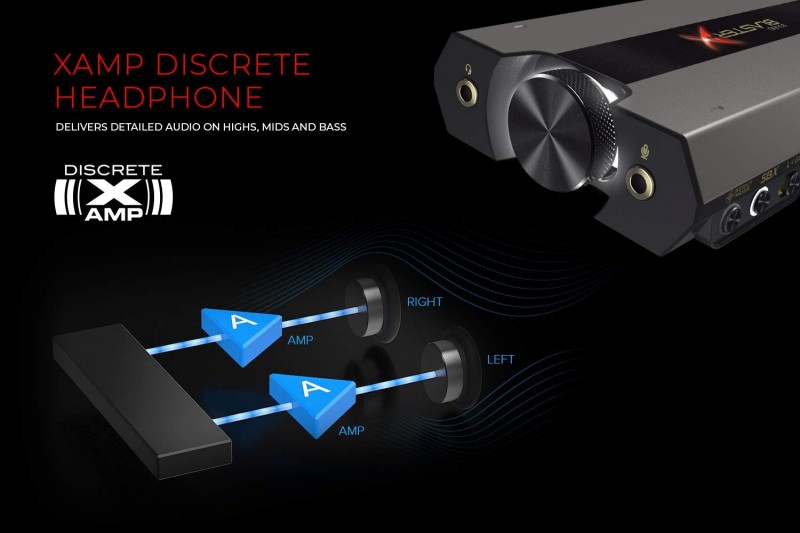 The small device looks sleek with its sharp edges and corners, non-slip bottom and metal accents. The fact that it's essentially the size of your phone, only slightly thicker, makes it even more impressive with the tech contained within. And what would a device in 2018 be these days without some sort of RGB lighting to go along with your setup? Check. That's included here as well, and I appreciate that it's subtle, and not totally in your face like some other brands flaunt.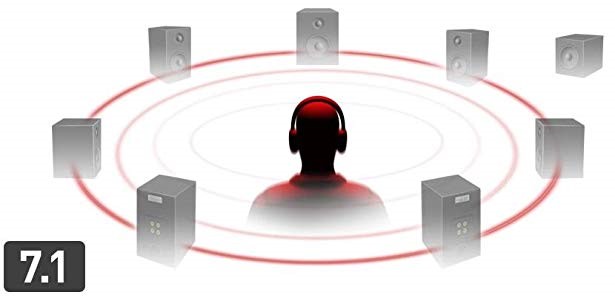 There are minimal buttons and options on the device itself, with the main one being the prominent wheel right at the front of the device. Obviously, the main use for this will be your volume, but there are also options on the side for Scout Mode (more on that shortly), SBX and a High/Low gain modifier. As a console player only, you won't see all of the cool things it can do until you connect it to your PC and see the options and freedom you're given for sound profiles.


Once connected to PC, you're given a software suite where you can play with numerous profiles for specific modes, games, voice morphers and more. The software is fairly robust, allowing you to make numerous changes based on what type of audio you're experiencing at the time. This is where you can play with RBG settings, gains, equalizers and much more. The software itself is quite powerful once you know how to properly use it and set things the way you want, but it took me a little while to figure it out.

As the G6 is aimed more specifically at gamers (though any audio can be enhanced with this), this is where the Scout Mode is front and center with this device. This mode specifically targets the more minute sounds, like footsteps, reloading and dialogue, and makes them front and center, rather than being blended in with the other audio. These subtle enhancements make quite a difference, especially in shooters. Sometimes you'll hear enemies coming from different directions, even sometimes before seeing them. Sure, it's not going to turn you into a pro gamer overnight, but it certainly can enhance your gameplay if you're competitive.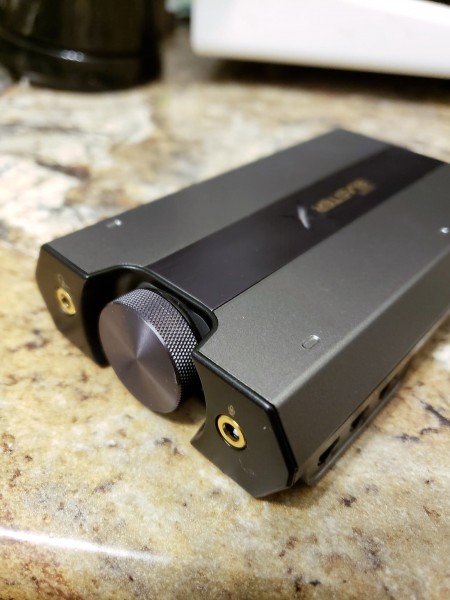 I also tried Scout Mode with my regular music, and could hear some minute differences, something I've never noticed before in some of my favorite songs that I've listened to thousands of times. Movies also 'felt' different with Scout Mode, as there was more emphasis on the smaller sounds, like footsteps, wind blowing, dialogue, etc, so your preference may vary, depending on what you want to focus more on.

It's cheesy to say, and I'm sure it's a tagline somewhere, but the G6 really brought my audio to life in a completely new way. The Xamp within really does some impressive work and I tested out a half dozen different headphones during my time with it. Because of the dual channel processing and amplification, audio simply sounds much more distinct and clear. Obviously $20 no-name brand headphones won't sound as good as $300 ones, or even studio quality, but using them with and without the G6 makes a huge difference.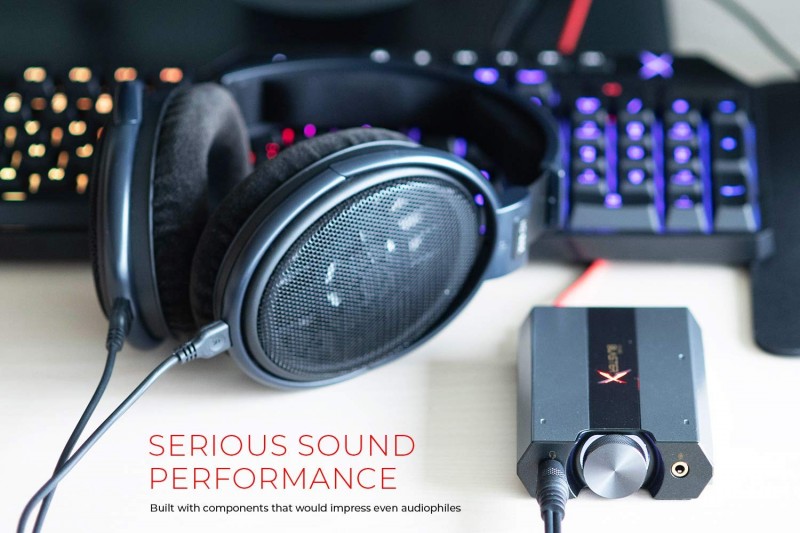 I initially started my tests with some regular earbuds laying around, I believe the standard ones that came with my phone. Obviously these weren't the base for my audio levels and quality, but there was even a difference when I was using them with the G6. Where I really started to see the difference was with my more quality headphones, especially my Sony MDR-7506 Professional cans. The subtle audio differences really started to become much more noticeable, accurate and distinct with my better headphones.

The best way I could describe the differences the G6 adds is that it creates a much more lively and defined soundstage. I listened to hours of my old music over again, impressed with some nuances I never really noticed before. Games were extremely impressive too, as it felt like I was simply hearing more than I did before, and more accurately.



My only word of warning though is that this DAC can make your headphones loud, like, CRAZY loud. Even though I'm partially deaf in an ear, I wanted to test the limit of the volume, and I wasn't even able to keep the headphones on, for a fear of even more hearing loss. Though, if you like your audio loud, to obscene levels, you're going to appreciate the G6.

From everything I've already noted, you should go out right now and buy it without thinking right? Well, yes and no, as it depends on how you're going to use it. More specifically, what device and your living room setup. Let me explain.




On Switch and PS4, which I tested as well, you simply connect the G6 via USB and you're good to go. With the Xbox One, my console of choice (obviously), as it's not only primary gaming device, but my main media hub as well, there's a few more hoops you have to jump through. With Xbox One specifically, you need to use the optical output and not the USB passthrough (though it needs to be powered via USB).

I tested a gamut of games over the many weeks I've been using the G6. From dozens of Shooters, Indies, Racers and many others. Audio sounded much more district and crisp, with an emphasis on the more minute sound effects, adding much more detail than I never really noticed before. Games like Hellblade: Senua's Sacrifice already had the most impressive dialogue and sound profiles I've ever heard in a game, and with the G6, it enhanced that audio design even further. Again, a large part of the quality will depend on your headphones, but the G6 can make a drastic difference if paired with a great set of cans.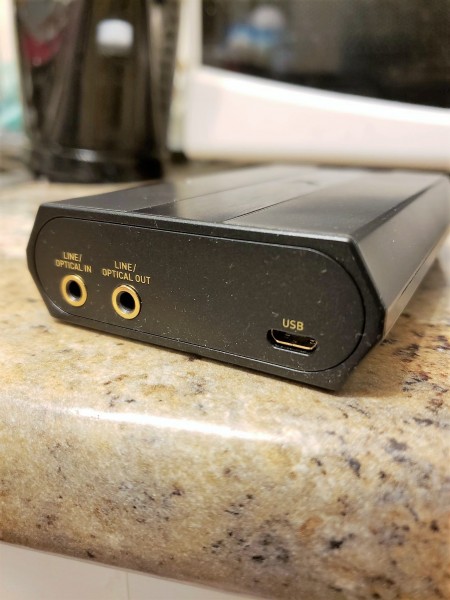 Now, there are two major downfalls to the G6, especially for Xbox One users, that made me question a recommendation or not. Firstly, though not entirely a design issue, with an external DAC, you need to have it wired. This means more cables in your setup, and depending on your living or gaming room, that might not really be an option.

Some people have their TV 10 feet or more away from the couch or gaming chair, so that means you're going to have to either have a long optical and USB cable from your Xbox One or use a headphone with an extremely long cable. Either way, it's not really an option to get up and play with the G6 dial every time you want to adjust the volume, so you'll need to take this into account based on your setup.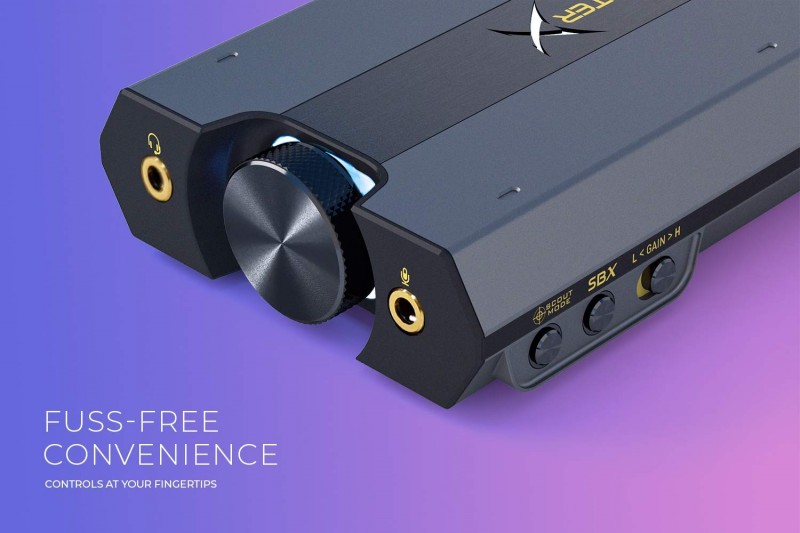 The other major omission is that gaming and party chat separation isn't really possible, and this isn't necessarily a problem on Sound Blaster's end, but more the proprietary way that audio is done through the Xbox One. If I'm gaming on my Xbox One, I'm always in a party chat with my buddies, so not being able to have controls for that on the fly is a deal breaker if Xbox One was the only system I was going to use it on.

Again, aimed primarily at gamers, and more specifically, PC gamers, the G6 offers an incredible audio enhancement experience, where console gamers are more of an afterthought. Yes, the audio will be enriched, and you have a few options with the hardware buttons, but you don't get nearly the amount of control or fullness from the device when paired with a PC.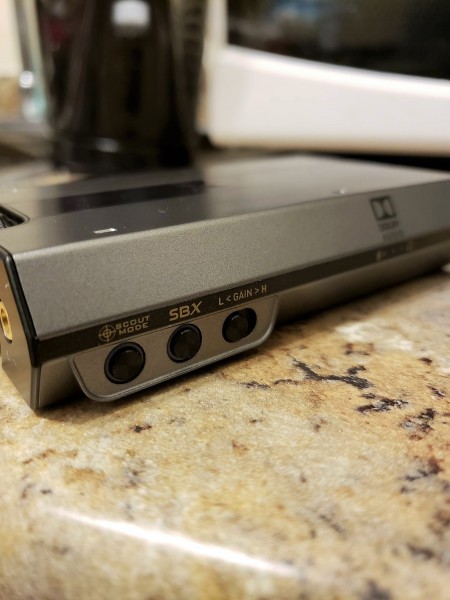 Having used the Sound BlasterX G6 for many weeks now nonstop, I couldn't believe the small nuanced audio I've been missing all these years. Even if you don't have a set of professional headphones, the G6 is going to enhance your audio to a much more distinct, crisp and defined soundstage. Like trying to describe color to a blind person, it really is something you need to experience for yourself, in terms of the differences a small palm sized DAC can make.

Your mileage will vary, based on the quality of your cans, but I now know what some of my music and games were designed to sound like in their truest forms. The G6 offers a huge boost in clarity and volume that I was honestly skeptical about at first. Now, I don't think I'll unplug it from my PC in the foreseeable future. PC gamers will get the most out of the G6, as it needs to add a few more features to be geared towards console players specifically, even more so for Xbox One players. Even still, Sound Blaster has made a believer out of me that we shouldn't settle for 'standard' audio any longer, it's just a shame that it's nowhere near as robust if being used specifically for console gaming only.

Overall Score (Multiplatform - PC, PS4 Nintendo Switch and Xbox One): 9.5 / 10

Xbox One Centric Use (e.g. no other console or platform): 8.0 / 10