Another Bless Unleashed Interview with Jeomsul Park - Lead Designer
by Adam Dileva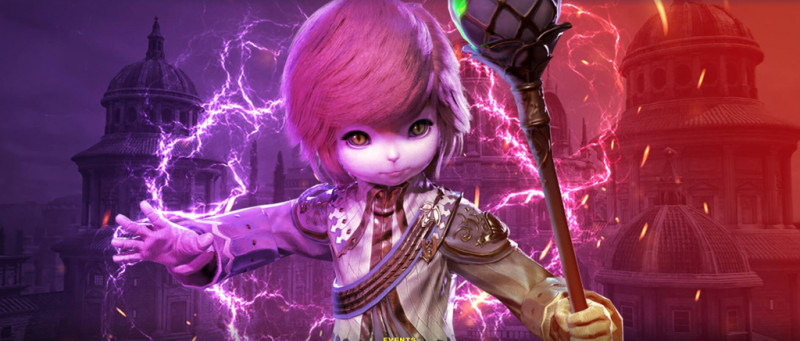 (XBA): It's been a while since we last spoke, so it's great to once again be able to ask you a handful of questions about Bless Unleashed, so thank you for taking time out of the busy days to answer our questions! We here at Xboxaddict have still been playing non-stop since launch and enjoying the game immensely. How has the overall sentiment been, not only with fans, but with the team internally since the launch?
(Bless): Thanks for having me! Glad to be able to have another opportunity to speak with you once again.

We're glad to hear that you guys are enjoying the game! It has been very hectic ever since our official launch and we're constantly tackling numerous issues and tasks. With the responses and support from our community, our energy and resolve is constantly renewed. As many of you are aware, we are constantly monitoring, tracking and reviewing issues. We are passionate about bringing improvements and new content to our players as soon as we can, every single day.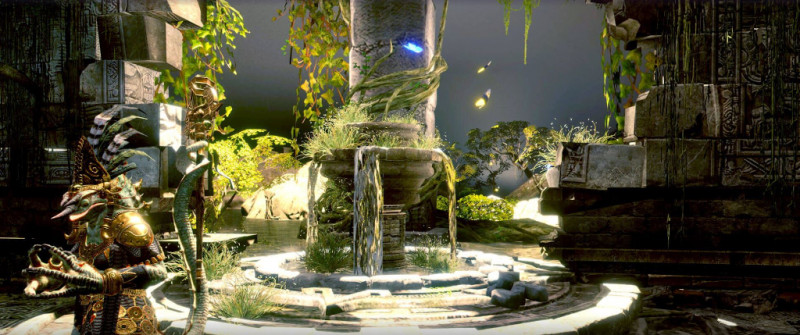 (XBA): What are a few of the biggest takeaways and lessons you've learned or had to adjust on the fly since launch? Has the recent world events had any impact on development at the studio or the roadmap of future content?
(Bless): There were a variety of issues including external factors that came into play during development and responding to issues from the game. While the studio is always working hard to resolve and address issues from players, there are additional hurdles to get that delivery to the community. While developing for console is very exciting, it offers new challenges including the speed in which we are able to deliver updates based on community feedback.

But we better understand the capacity and the speed in which we were able to respond by greatly improving the structure of our client, so that with simple server patches, we will be able to be more responsive to any future issues. In addition, the studio was able to compile a list of all major issues and complaints from the community and has made large-scale improvements while creating new content which are all included in the upcoming Saurin Deception update. One of the biggest updates will ease fatigue for item and character progression. This was a major overhaul from our original conservative design.

And of course, I would like to offer my condolences and encouragement to everyone who is suffering directly or indirectly from the series of events that is occurring around the world at this time. Even many of our developers are working remotely from their home due to the quarantine. While it did affect some of our development process, we are confident and passionate in bringing the best game experience to our community. I have high hopes that together we can all overcome these challenges.





(XBA): Speaking of future content and the roadmap that you've shared, what are the bigger features or content you guys are most excited for players to experience?
(Bless): The most exciting content and features in the upcoming Saurin Deception update which contains 7 major additions:




Main story update from Timeless Jungle to Zenkala (Contains more than 150 new quests)


Unique Class skill selection


Start of our Summer Season Event


New Dungeons, Field Monsters


Configuration changes to Item Compensations / Enhancement System


Opening new Guild Systems


Update to PvP System with Reputation / Notoriety System




To briefly go over some of the main features, players will be able to add more traits to the character with the combination of the Blessing Skill of their choosing with the selection of Unique class skills. We have also improved the PvP rules to be more fair to all types of players. Not to mention the overhaul of the enhancement system to drastically reduce the stress and fatigue from attempts to improve gear, and allow natural progression through the game. And lastly, in order to reinforce the in-game community, we have also improved the Guild System as well. There is so much more planned and we're excited to talk about in the future, but are looking forward to players experiencing these upcoming improvements.

(XBA): Having unlocked all of the currently accessible map, there's clearly a lot of room left that we're not able to explore yet. When can we expect to check out these new regions and what level of content is it going to be designed for?
(Bless): Well, the main story left off with Gideon, and the Saurin Deception will expand after that. There are still many players who have not reached that point yet, so I won't reveal any spoilers. Players will continue their journey in tracking Gideon and his followers, and will face formidable danger in each region.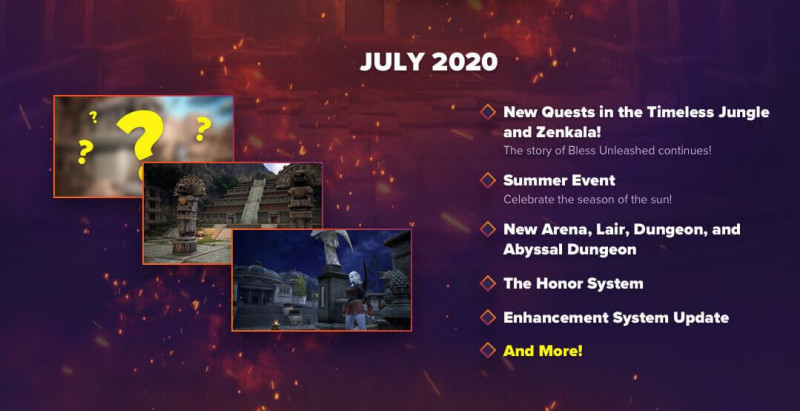 (XBA): Having recently found a great guild with lots of people to play with daily, this was honestly a game changer for me. I was managing before, but no longer am I having to join Dungeons and Arenas with random players, and can really start to see the difference a dedicated team with communication can make. Have you thought about any further incentives for players to group up more and possibly join guilds to have a better overall experience?
(Bless): The development team is also working closely to further strengthen the in-game community. In the upcoming update, Saurin Deception, new Guild features will be introduced. You can understand it as a system that helps to grow your Guild by collecting experience and gold coins from other contents by each of the guild members. For example, if a guild member clears a Dungeon, they would acquire additional guild experience.

As Guild levels increase , you can unlock benefits available to the specific level which includes increasing the maximum number of guild members, adding Guild Symbols, and Guild specific mounts.

After the Saurin Deception update, we are planning to add a system where if Guild members are able to carry out missions together, they would be able to acquire support items and buffs from the Guild.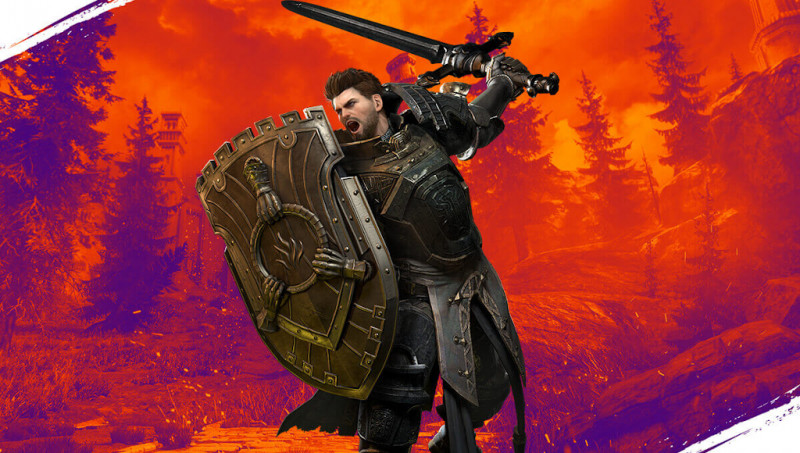 (XBA): Speaking of guilds, what are the overall plans for guilds in the future? In their current state, there's no real bonuses for being guilded. Any plans for a guild warehouse or shared storage for its members? Maybe some guild mail or a member-to-member direct sales system if guilded?
(Bless): When it comes to direct transactions of items between individuals, the overall game economy also needs to be reviewed. We can look over the suggestion but it is a sensitive topic because it has a direct impact to the in-game economy. It's hard to say for sure at this moment.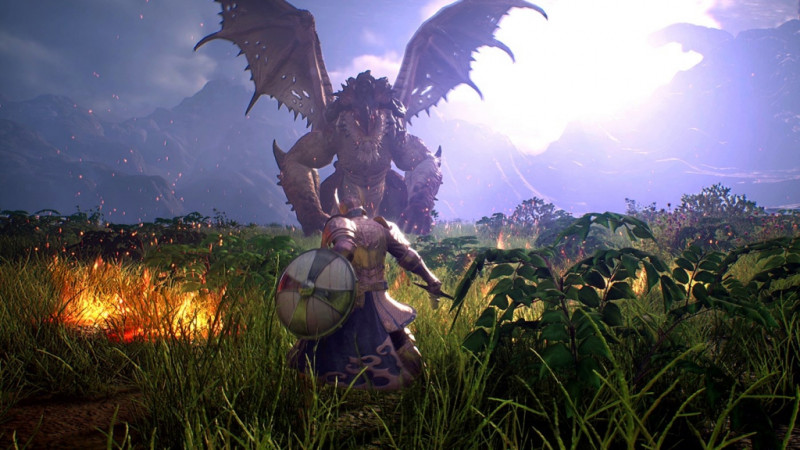 (XBA): Two dungeon keys a day (with Valor perks) feels quite low. My group of friends all do a few runs of each dungeon, depending on who needs what, and only being able to open two a day means inventory and storage fills up quickly, not to mention the disappointment when it's not the gear we were hoping for. While there are other means to buy and find keys, these are either really expensive or elusive to obtain. Is the team happy with the current state of dungeon keys and rewards?
(Bless): We are keenly aware of the balance for Dungeon keys. We are constantly adjusting the supply and demands through events and other contents of the game. And we are planning to add additional sources where players will be able to obtain additional Dungeon keys in our future update.

And as for the item rewards, this will also be improved with our upcoming update. Players will be able to obtain better items relatively with little or no stress upto a certain stage of the game while greatly decreasing the fatigue and stress from the updated enhancement system. Many of our changes and additional improvements are made intuitively from our experience and feedback from our community. And we will be able to closely examine the Dungeon rewards more effectively from the improved ways to obtain keys and or other premium items.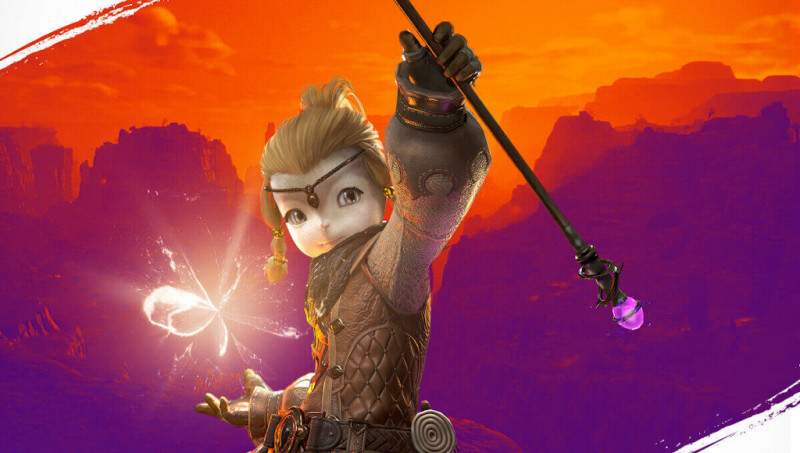 (XBA): I purchased the Bless Pass, and think the value is there for the bonus rewards. When can we expect the Season 2 pass to release and any hints to what some of the special bonus items will be?
(Bless): Of course, as you mentioned the Bless Pass contains many valuable and useful items. And this ties with how the pass system works. Because it rewards the players for continuously playing and progressing through the game, we've strengthened our rewards thanks to the feedback received from Season 1 players. It will offer more attractive mounts and costumes as well. I would say the value of the items are about 20 times more than the actual price of the pass. And the upcoming Season 2 pass, players will be offered a chance to obtain newly improved or added items such as Sigil that stores Star Seeds, Ember of Paetion that will increase the success for enhancements and even potion to obtain additional SXP (Skill Points).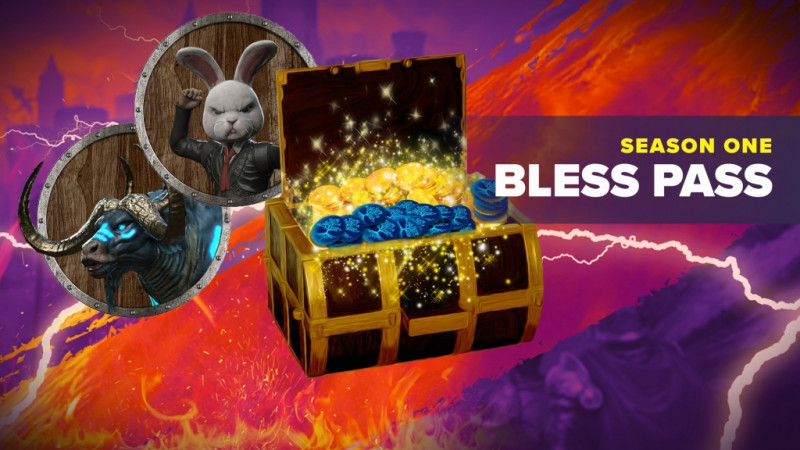 (XBA): A new blessing has been released, albeit with a massive gated hurdle to obtain. Are there any plans to add more Blessings in the near future? Can we expect completely new skills or will they generally be different combinations of previous abilities with more bonus perks?
(Bless): As mentioned briefly in the early portion and in the Bless Pass Season 2, we are strengthening the character growths by allowing players to select unique skills appropriate for their classes and reinforce the deficit of SXP and introduce new Bless Skills. And in the future, we will be introducing runes to upgrade for Class upgrade and evolution. I can't get into details but players can certainly be on the lookout for that as well.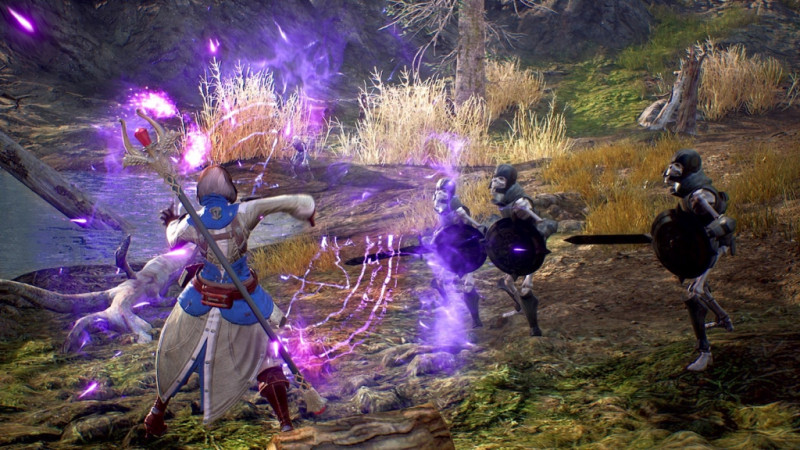 (XBA): It's obvious that the most requested feature or change most players are clamoring for is in regards to the enchantment system. Failing numerous times obviously doesn't make for a great player experience, and while it's been mentioned that a change or improvement is being worked on, any further specific information on what players can expect in the future?
(Bless): Well it's good to hear that players are having high hopes for the improved enhancement system. The biggest issue we faced was the market price of Star Seeds drastically escalating due to many of the players choosing to enhance their gears from the Master Enhancement. This led to drastically reducing the market value of gold and Repairs tools and confirmed that most transactions and valuable currency was Star Seeds. And also Star Seed was never directly linked to any of game content rewards which led to being the core factor to the overall issue.

In the Saurin Deception update, balance adjustments along with system change of the enhancement systems are included.


• Key Changes: Drastically reduce the stress and fatigue from enhancement failures and offer additional enhancement privileges from completing in-game contents


• Completely change the cost of enhancement from the Master Enhancement Specialist. Reduce the basic currency(Star Seed) reliance and integrate items from content rewards for enhancement


• Add safety net system for all stages of the enhancements in the Unlicensed and Common Specialist by adding bonus success rate based on the previous failures


• Added item to minimize the risk of enhancement failures


As stated above, you can guess the extent of the changes of the enhancement system.

Many of our players were curious about the direction of the new enhancement system changes and thought some level of detail was needed to satisfy their curiosity. For more information, players can visit the Bless Unleashed homepage for upcoming update teasers.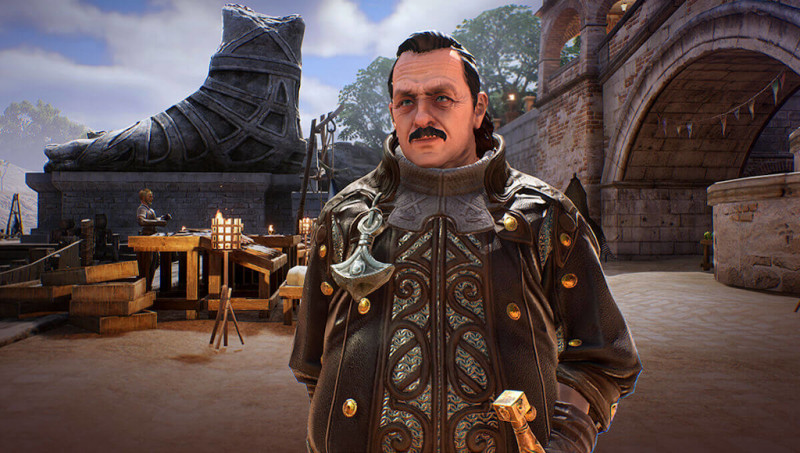 (XBA): Another request I see often from players is a FOV slider, and while I understand this is basically set in stone given the combat system design, what about an option for a faster camera? I have mine maxed out and there are still times I'm unable to whip the camera around fast enough when needed during chaotic battles in dungeons.
(Bless): We have received numerous feedback regarding the camera sensitivity and the FOV slider as you mentioned. In the future update the highly requested options will be available to our players. Unfortunately it won't be in the upcoming update but we are in the QA process to bring the option faster to our players. We do feel sorry that this hasn't been implemented sooner!

(XBA): For the PvPers out there, are there any plans to add matchmaking for PvP queues to balance out the teams and help make it more fair?
(Bless): We will be applying rules related to matching by mixture of character ranks and the ELO system. With the start of the pre-season, players will be able to obtain specific ranks for Battlefields and the Arena. And once the pre-season is over, we will review the rank system and implement fair balance regulations. And in regards to the PvP queue, we will add an option to opt out of Faction selection to avoid long queues during matchmaking which will be updated soon.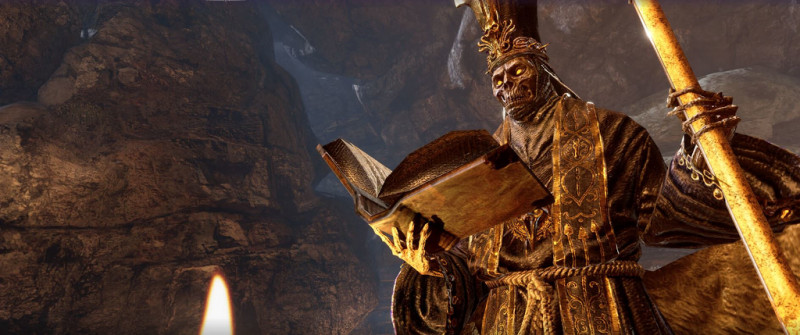 (XBA): When is fishing coming to Bless Unleased? This may seem like an odd question, but one day when the servers were down for maintenance and I was waiting for them to come back up, I decided to check out the credits on the main menu, only to find there's a fishing mini-game. This seems like just a simple Easter Egg, but if the system and animations are in place, does this mean that we could be fishing one day in the future during some downtime in Bless Unleashed?
(Bless): Haha well I wouldn't really call it an Easter Egg, but yes, we did implement a small fishing game into the credits. Personally, I enjoy fishing, and we thought it'll be fun to offer a little taste of the Fishing contents to our players.

(XBA): Thank you again for your time and being able to answer our questions. We're still enjoying Bless Unleased every day and really look forward to future updates and content and to speak again!
(Bless): Thank you for the opportunity for the interview! It was easy to respond to the questions due to high-level knowledge that you guys have for the game, and felt like I was communicating with the community directly. And the studio is always striving to bring new and improved contents to our players to offer the highest quality of excitement and enjoyment through our game.