Remnant: From the Ashes DLC: Swamps of Corsus
by Adam Dileva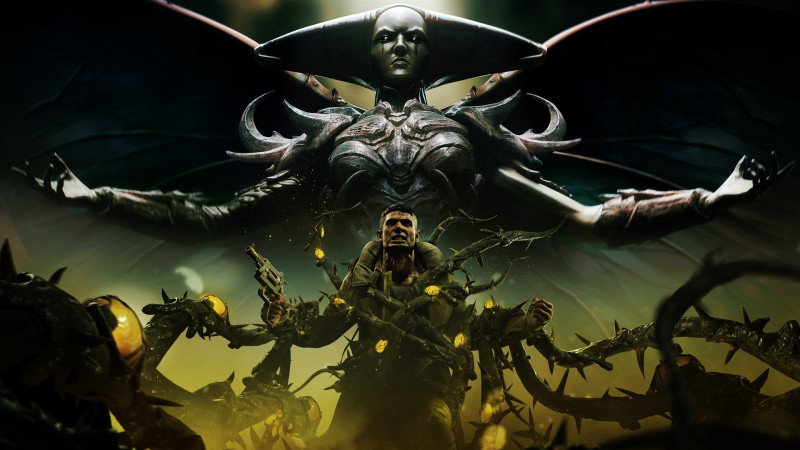 I initially didn't really understand the mechanics for Remnant: From the Ashes, as nothing is taught to you and you're left to simply figure out everything on your own. At first I was hating the experience, becoming frustrated with this Souls-like game and almost gave up. By chance a friend and I joined a random game and found someone that knew Remnant inside and out, taking us under his wing to teach us all we needed to know. It was a tipping point, as once you really understand Remnant's intricacies and how it works mechanically, it goes from being a simple Souls-like clone, to completely unique experience that I quite enjoyed. Feel free to read my initial review HERE if you'd like a rundown of how my experience with the core game was.

This was nearly a year ago, and now Remnant is receiving some new paid DLC, titled Swamps of Corsus, for $9.99 USD. So, for $10 do you get enough content to make the purchase worthwhile? Short answer: Yes, if you're skilled enough to play on Hard difficulty or higher, to make the most out of the experience. In short, you're going to get a new zone, new bosses, events, gear, weapons, mods, traits and more. There's a lot to take in, and again, you're going to have to do some detective work if you want to uncover all if its secrets.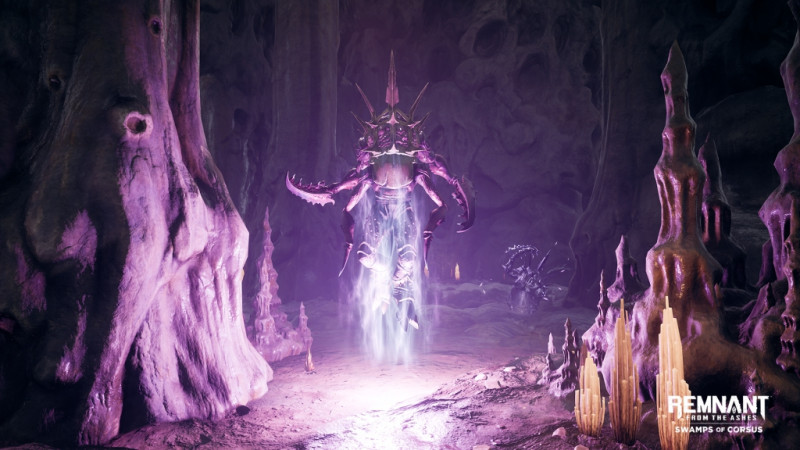 Once Corsus is installed, you can access the new content through Adventure Mode. The Cult of Iskal has taken over the swamps and as you venture throughout and fight your way to the Queen, will you stop her or choose to side with the invaders? As you explore the swamps you'll encounter new enemy types, crazy new bosses that will surely test you, explore new side dungeons and more. Can you figure out how to unlock seemingly impossible gates with rewards teasing you from afar? What about the odd stone pillar in the middle of the swamp; what happens when you manage to find keys for it? I'll admit, we had to do some online searching to figure out many of these 'puzzles', and it was challenging, but the rewards are well worth the effort.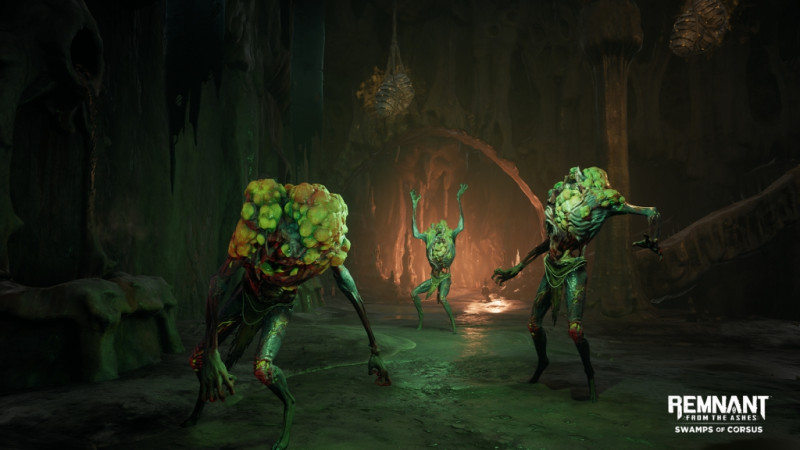 Brand new to Remnant with the Corsus DLC is a new Survival Mode as well. Here, you and your friends will start with no gear or traits other than a simple pistol and some scrap to purchase an item or two. This mode has a roguelike twist though, as once your whole team is dead, that's it; Game Over and you need to restart.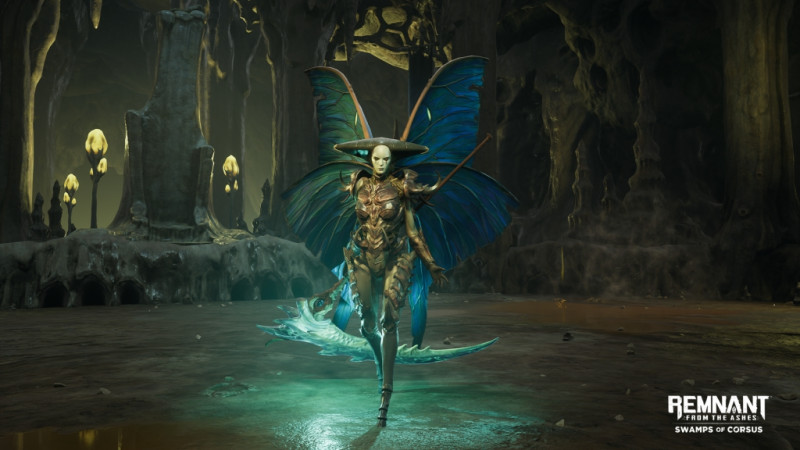 Your team begins at level 1, and as you kill enemies you're experience meter will fill, leveling you up as it reaches full, making you able to survive a little longer. Problem is, there's also a timer that constantly ticks down (aside from when you're in the hub world), and once it hits 0, enemies and bosses level up, making the experience more difficult as you go. So there's a balance of trying to kill as many enemies as you can to level up yourself, but also trying to stay ahead a level or two of the enemies so you don't die so easily when they gain levels.





Normally modes like this are not for me, but the leveling mechanics for players versus enemies was really intriguing and added a great challenge. You'll randomly find weapons, armor and traits throughout the dungeons, so while you may be used to a certain build or gear in the main Adventure Mode, it's more randomized here in Survival. Manage to kill a boss and you'll be whisked back to the hub area, able to spend your scrap and purchase new gear to hopefully continue on and kill more bosses.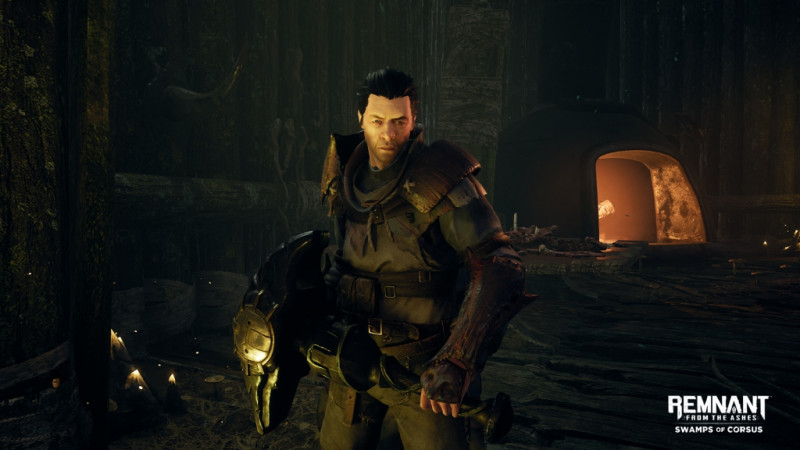 So what's the point other than bragging rights and an added challenge? Well, there is a rare new currency you can gain from doing so called Glowing Shards. These will allow you to purchase new alternate skins for every armor piece in the game. These shards can be found in Survival Mode or by playing Hard or Nightmare difficulty in Campaign or Adventure Mode. This initially really excited me, but they are quite challenging to get and will be a serious grind if you want to collect them all. Also, I was expecting some very unique and alternate looks for the main armor sets, but it seems most of them are simple different pallets or color swaps rather than new baddass looking gear. For example, my Elder set of gear when using the new skins simply changes the paint on the mask and on the clothing; no new cool badass horns or anything like that. It's something to strive for initially, but not worth the grind overall in my opinion unless you're a completionist or need an excuse to play more Remnant.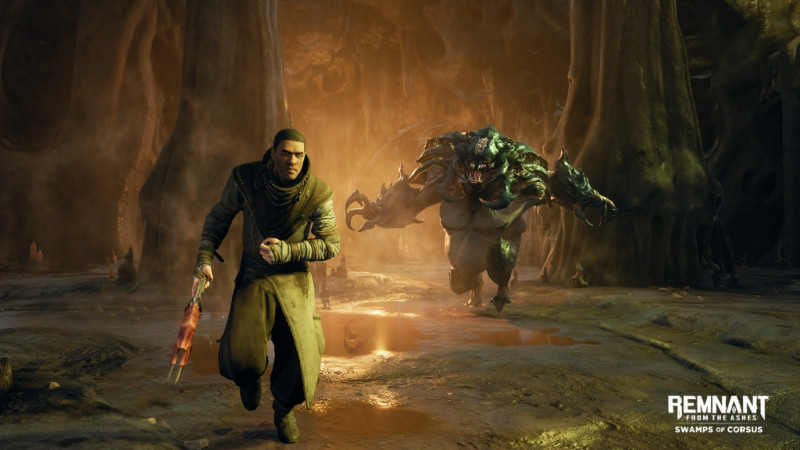 Having not played Remnant in a good half year, it was a little challenging to get back into, but after a little time with it, it was like riding a bike. Best experienced with a friend or two, the Swamps of Corsus DLC is a decent add-on for those still exploring the world of Remnant and want some new content variety and challenges. Plus, with the base game of Remnant: From the Ashes being on Game Pass currently, there's no reason to check it out and see if it's up your alley, and if it is, $10 will get you a bunch of new content, gear and unique boss fights.