PGA Tour 2K21 Clubhouse Pass - A Battle Pass for Golfers
by Adam Dileva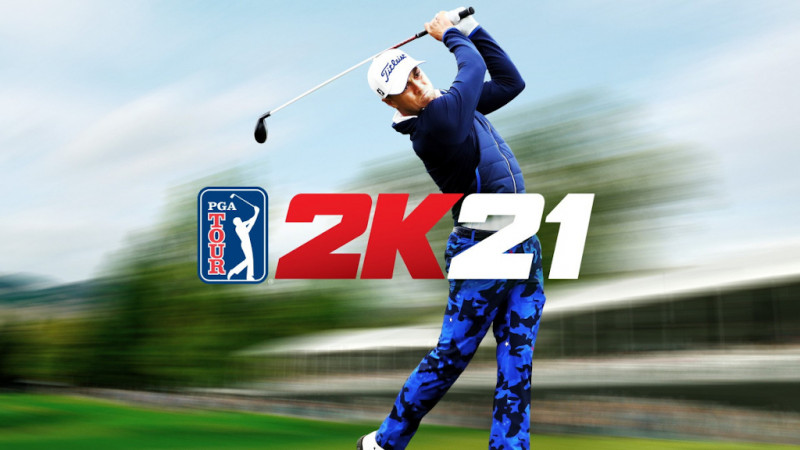 It seems almost every game these days is finding some way to incorporate microtransactions in some form or another. Back in August when PGA Tour 2K21 released, I really quite enjoyed it, and while 2K is no stranger to microtransactions, it wasn't heavy handed or felt forced in PGA Tour 2K21 compared to their other sports titles which I appreciated.

It's been roughly four months since launch, and it seems this is now the time 2K is wanting to try and get some more cash from your wallet by incorporating a Battle Pass-like system. That's right, a golf game that utilizes a Battle Pass system for monetization. Now I'm not normally against Battle Passes, but generally they coincide with games that are free-to-play to help offset development costs, but PGA Tour 2K21 isn't free. Now, to be fair, there are free and paid options, both of which I'll delve into shortly and are obviously completely optional.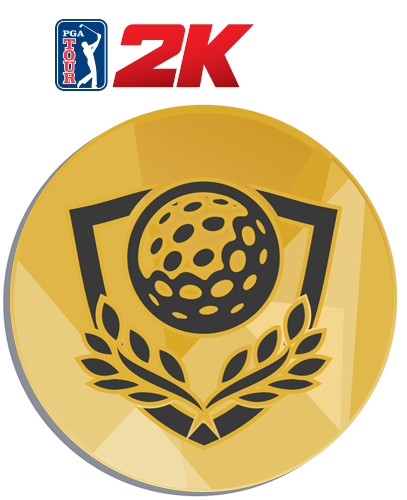 Clubhouse Pass:


Season 1 of the PGA Tour 2K21 Clubhouse Pass is now here, featuring more reasons to continue playing to earn new clothing, clubs and more bonuses. Season 1 began December 3rd 2020 and will go until March 3rd 2021, giving you plenty of time to earn all of the unlocks from Goodr, Under Armour and Mizuno, if you're willing to dish out a few bucks that is.


So what is the new Clubhouse Pass exactly? Like most Battle Passes, it has multi-tier rewards, 75 to be exact, that allows you to earn some exclusive gear. Now, the Clubhouse Pass is actually incorporated right into the base game itself, so there's no extra DLC you need to purchase or anything, you'll simply see it under the MyPlayer menu next time you play with the latest patch. As you earn XP from any mode, you'll start to work towards unlocking each tier of the Clubhouse Pass, rewarding you with certain exclusive items each tier.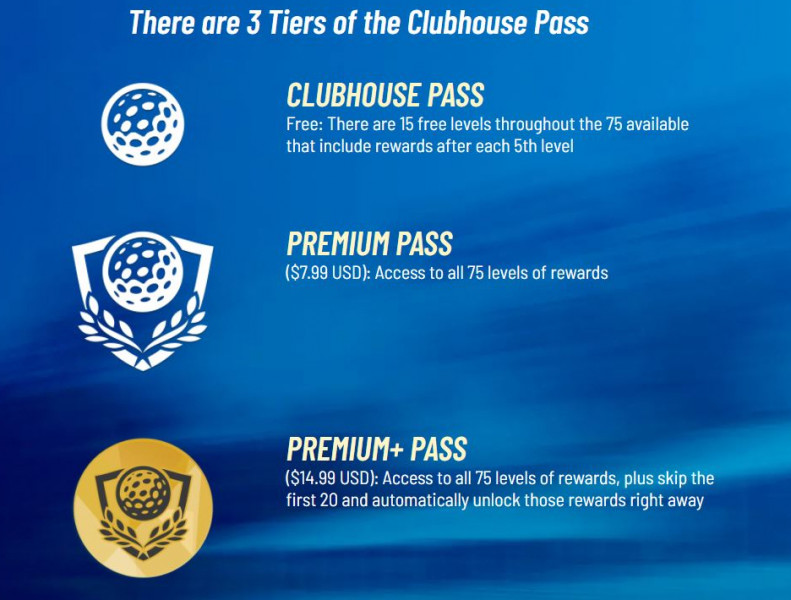 Tiers:

So there are three tiers for you to choose from, depending on a few factors.




Free: Here you don't have to do a thing, and for zero cost you can earn the first 15 tiers of rewards simply by playing. This is to give you an idea how the Clubhouse Pass system works and to 'wet your whistle' so to speak.




Premium Pass: For $7.99 USD you will get access to all 75 levels of rewards. This doesn't instantly unlock them, but simply gives you the right to earn them with enough earned XP. 75 tiers is going to take a while to do, so it entices you to play longer, which if you're dishing a few more bucks out for the game, should be a no brainer.




Premium+ Pass: $14.99 gets you the same access to all 75 tiers, but will automatically skip the first 20 and unlock them right away for you to use and deck out your golfer with. Basically, you're paying an extra $7 to bypass the first 20 tiers. Now if that's worth it to you, so be it.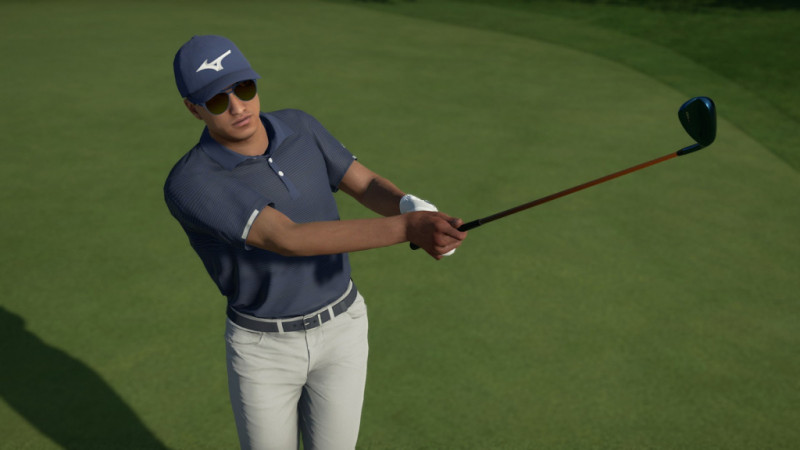 So the Clubhouse Pass is only going to be worth it if you're a fan of the rewards that are offered. Obviously the first 10-15 tier rewards are quite basic and bland clothing, but it can be earned for free. Thankfully you can see all of the other tiers of rewards and determine if any of the items from tiers 16-75 are worth spending the extra cash or not.

There were a few noteworthy items that did entice me, and full disclosure, I was given a Premium+ Clubhouse Pass to check out everything. The first tier reward is a Mizuno club, nothing fancy but another option to pack in your golf bag. Eventually there are some interesting clothing items, some of which are tacky, but I love those kind of clothing items. Every few tiers there are also other bonuses you can unlock, such as 5% XP bonuses or even 100 VC (2K's Virtual Currency). At tier 36 you'll start to see gold clothing (gloves), tier 50 is awesome and hideous flamingo pants, and the last few tiers of the Clubhouse Pass is how you get the matching gold pants and shirt. Of course they saved the best for last, with tier 75 being a flamingo putter, which is silly, and right up my alley.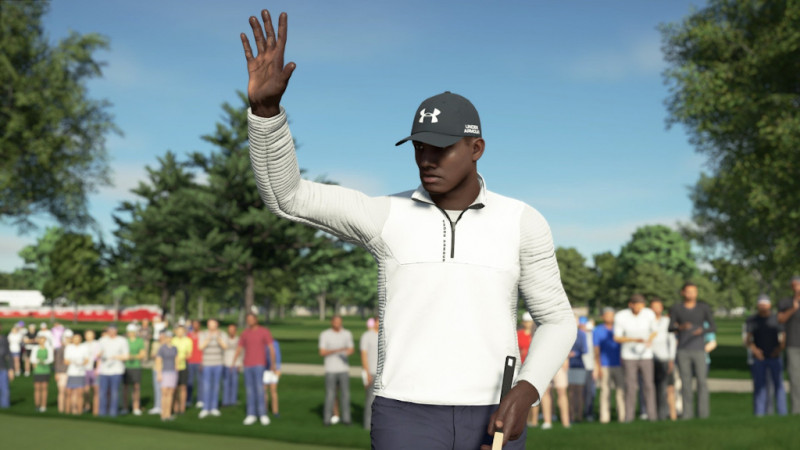 So to bring you back into PGA Tour 2K21, not only has the Clubhouse Pass been implemented, but a new course has been included for free as well as a content update; The Detroit Golf Club, home of the Rocket Mortgage Classic. Also, some winter and holiday themed clothing and items have been added as well, teetering on the borderline of silly, but it's festive, so choose wisely what to spend your VC on.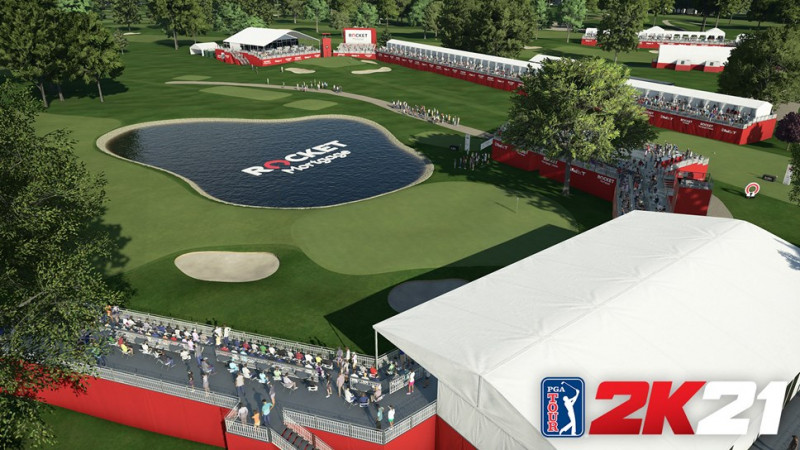 Incorporating a 'Battle Pass' system into a golf game felt very odd at first, and while I initially was a little turned off by it simply due to its microtransaction nature, I realized it's neither forced nor heavy handed with trying to constantly bug you to spend money on it. The first 15 tiers cost you nothing, so there's at least new gear to earn, and if you're spending a lot of time with PGA Tour 2K21 still, maybe you'll find the other tiers of rewards worth spending a few bucks, simply check them out beforehand and decide afterwards.