We Were Here Forever Interview with Developers at Total Mayhem Games
by Adam Dileva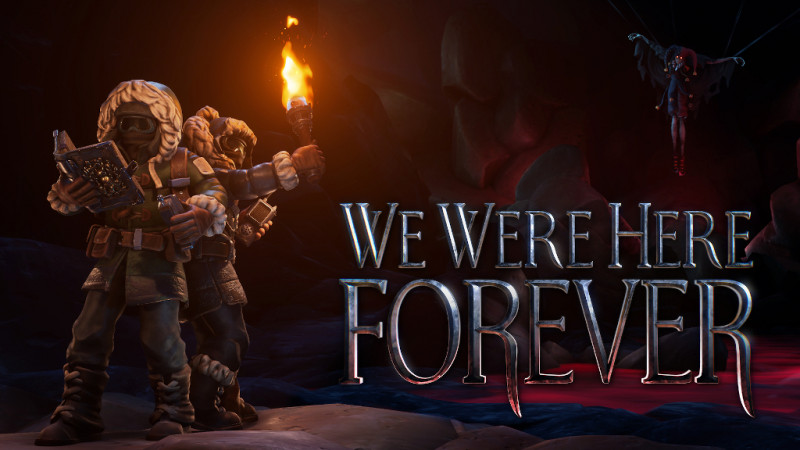 XboxAddict.com (XBA) Interview with Developers of We Were Here Forever (WWHF) Lucia de Visser - Managing Director and Co-Founder and Geoff van den Ouden - Producer


(XBA): First off, thank you for taking the time to do this interview about We Were Here Forever. For those that haven't seen the reveal trailer for We Were Here Forever or may have not played any of the games in the series previously, could you give them the quick elevator pitch as to what it is, why they should play it on Xbox X|S when it releases later this year and what makes it so unique?
(WWHF): Thank you so much for doing a feature about We Were Here Forever! The We Were Here series is a co-op adventure puzzle game series. You always play the game together, preferably with a friend, but it is also possible to play the games with a stranger. You and your friend play the parts of an explorer duo that got caught up in a snow blister in Antarctica and end up in a creepy Castle. Your main goal is to escape that place. You could see it as one gigantic escaperoom, or a series of smaller ones per game.

(XBA): How did the original concept for We Were Here actually come about, specifically about having to use a radio and voice communication with your partner to solve puzzles in separate rooms?
(WWHF): We were looking for a way to connect players with each other. And, a lot of people want to find ways to come in contact with friends and loved ones, and playing games is a really fun way to relax together (without the obligatory small talk, so win-win!).

But with the landscape of popular multiplayer games being mostly competitive, you sometimes miss that sense of achievement that you've really accomplished something with your friend. You just want some focussed time with that single friend and go on an adventure together.

We actually did some real world testing with people having to work together and found out that when they weren't in the same room, but could still communicate with each other the sense of excitement and adventure actually intensified.

For us as developers, this is a really interesting mindset. It's because we're not just making a game with two heroes that work independently. There is a challenge for us to make it so much more than just playing a game together. We want to give you the feeling that you really need each other to overcome whatever comes on your path. When every player has its own role, and you finally succeed together, everyone feels good and appreciated.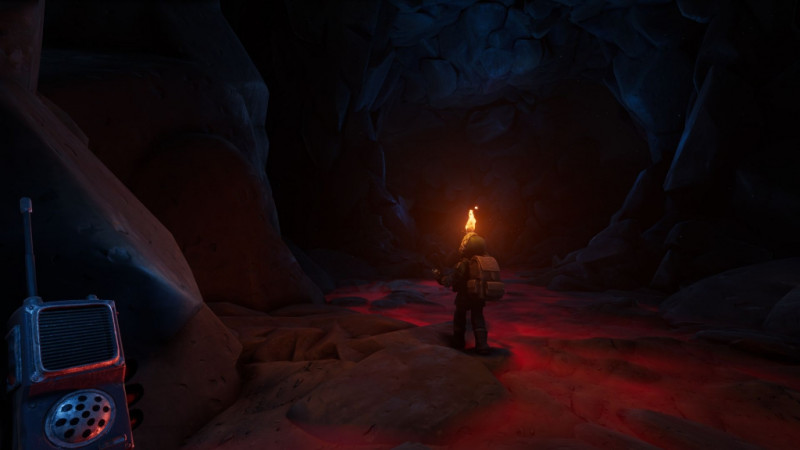 (XBA): How has the feedback been primarily from players who have played the previous games? What are players enjoying most about the We Were Here series compared to other games in the genre?
(WWHF): Amazingly positive! We were hoping people would notice that the quality of the game improved, but these responses are just blowing our minds! We can't wait to show new gameplay footage when ready.

We notice that people really like the asymmetrical aspect of our games, the fact that both players contribute in their own way and that often you can't see what the other one is doing or means and fully have to rely on the conversation you have. And the other thing is that our puzzles are really challenging, but also very satisfying once you have figured a way to overcome them together with your partner.

It's because of this feedback and enthusiasm from players our design team gets the inspiration to come up with new ways to do the things you love. Some of the new challenges you face in We Were Here Forever were literally inspired by watching streams of players playing our games.

(XBA): How is the completion rate for those that give it a shot? Has there been any suggestions or changes players have requested that you didn't really expect or actually implemented?
(WWHF): Of course all games funnel, not everyone makes it to the end. But we're not disappointed. We Were Here and We Were Here Too are between 5-4 hours gameplay, so a lot of people finished those.

And yes, we actually implemented a lot of suggestions from players. We have had some trouble with colourblind players for example, and we made sure the game is more accessible for them. But we also notice that with some challenges feedback (to indicate what you are doing is right or wrong) is really important to make the experience more satisfying. These are things we really take into account. We are constantly looking for ways to improve the game, so inclusivity and the feeling of being heard is a big part of that.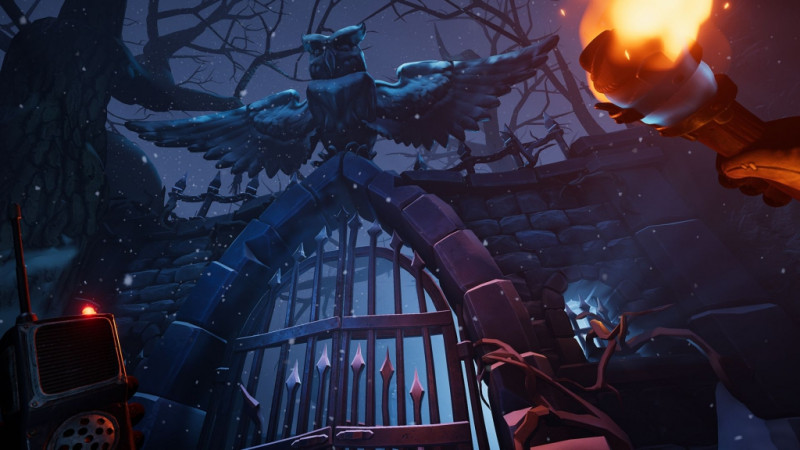 (XBA): With the fourth game in the series now announced, and the first that is solely for next-gen systems, what went into the decision to only develop for the newer consoles and not last-gen as well? Does this mean we will see a large leap in terms of visuals and scope? Are there any specific enhancements for Xbox Series X|S owners can expect by having We Were Here Forever making the leap to the new hardware?
(WWHF): Actually, the game is also available for last-gen. It's mostly that we wanted to show that the game is of high quality and compatible with next-gen consoles, but players with Playstation 4 and Xbox One will also be able to play We Were Here Forever!

But yes, there's also a large leap in visual scope. The game is developed for 4k screens and has a more refined cooperative gameplay, it's a big step-up for the We Were Here Series.

We are really dedicated to give Xbox Series X|S owners the experience they expect in terms of performance, resolution and of course overall visual fidelity. It's a bit too early to go in specific detail, but rest assured these consoles have our full focus during development.

(XBA): Now, I've played all three of the games, but I've actually had to do so with a different co-op partner each time, because after completing one (eventually), they basically outright refuse to play another one with me. I don't think I've played another game series that I've yelled at, and been yelled at, so much with my co-op partner, that I've actually dubbed the series 'the friendship test'. Much of We Were Here's gameplay is about communicating via the radio to your partner since you're unable to see each other's screen. Did you foresee how much communication was truly going to be needed, and how difficult that ended up being for some people to verbalize?
(WWHF): Well, glad to hear you've had a memorable experience! It may cost a friend or two, but oh well... life's all about sacrifices! And yes, we intended the communication to be as hard as possible. We know that it takes quite some effort to describe certain visuals to another person, so we took advantage of that. We deliberately design puzzles to be 'extra hard' (read: fun) to describe, so that people would struggle explaining puzzle elements to a friend. There is a special place for people like us in hell.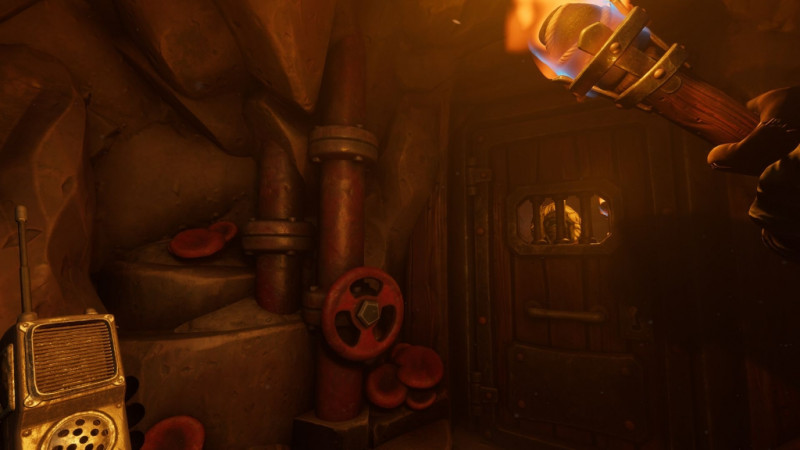 (XBA): I'm not going to lie, I was the one that 'escaped' in the previous games, leaving my friend behind, so seeing that We Were Here Forever might touch on whatever happened to the explorers that got 'left behind' intrigues me. Can players expect any new drastic changes in the core gameplay that's now only possible because of the new hardware?
(WWHF): We're still fully in the production stage at this point, so we can't say too much about this. Of course you can expect all known mechanics from the We Were Here Series, like communication with walkie-talkies and picking up and using objects. But with the release on consoles like PlayStation and Xbox we are looking into broadening our arsenal of new gameplay mechanics that are suitable for PC gaming as well as console gaming styles.

We noticed there is quite a bit of difference and we want to serve both player types. I believe the comfortable aspect about the new hardware is that whatever you imagine on PC, is now also possible on consoles, but having said that we really have learned that your mindset or the way you play with friends is sometimes just different on consoles.

One thing for sure I do like to share is that we get a lot of feedback from players that our game feels like a journey people go through together. We have really picked up that feeling and will give you ways in We Were Here Forever to even make this journey more of your own.



(XBA): It seems with every new We Were Here game, more time and care is being put into adding an underlying narrative. The early games simply felt like going from one puzzle to the next, where the last game started to hint at a much larger plot that encompasses the series as a whole. Was this a conscious effort, as the reveal trailer for We Were Here Forever seems to showcase a certain antagonist, hinting at the series may have some more narrative substance?
(WWHF): The studio certainly aims for more narrative in the series. So much happens between the walls of Castle Rock, we just need to tell it right! But I have to admit, it's a tough one. We do care a lot about the mystery in Castle Rock and how much and how deep players can dig into that, maybe a lot more than you would think.

When we started designing We Were Here Forever we sat down with the whole creative team and established some ground rules on what we wanted to do on the narrative side. We think it's really important that for players who are just coming back for the 'escape together' experience, narrative shouldn't be an obstacle but you do have to get a sense of the why and the what is going on.

Then there are the players that really want to get invested in an immersive world and want to discover the mystery of everything there is going on. I believe we have something for them as well this time around. There is so much mystery and history to show and tell, we want to bring the whole series together and make some sense to the story that has already been told.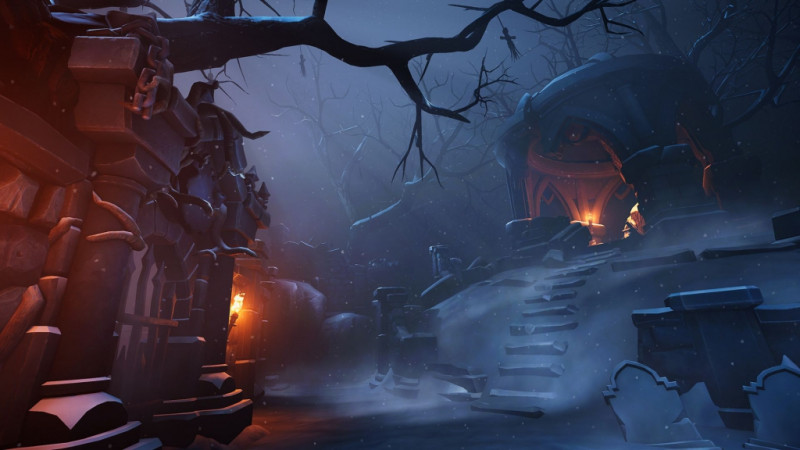 (XBA): How do the puzzles go from concept to implemented? Do you start from the solution and work backwards, or add certain elements specifically for the spoken communication element between players due to the one-way radio communication? Does having each puzzle revolve around two players doing separate actions for a common goal make it much harder to design given that there are essentially two separate halves to each one?
(WWHF): Our game design team comes up with a series of puzzles. Some of them are based on the environment they take place in, others are placed on locations after they have been designed. It really depends on the puzzle and location. We would like to tell a story, which a puzzle could help with, or we just really like a puzzle idea and find a fitting placement for this puzzle. We always tend to develop new puzzle concepts and test them first with the team to examine if they're fun, too hard, too easy, or maybe really dreadful. If a concept makes it through the balloting, we put it in the alpha and have our focus groups play with it. Their feedback is also really important to us too.

As for the actual design of the puzzle, we always compare game design with creating a recipe. You have a set of known ingredients, but you want to bring them together in a certain way to create a new and delicious dish. For us, there is an additional challenge because we not only care about the taste of the recipe, but we actually try to design the conversation / reaction people will have when tasting the dish together. Believe me, there is a lot of tasting going on during development.

And another thing is, our player characters don't have a different skill set, only the puzzle and location require sometimes for the players to play a more theoretical or a more practical part (that's why in We Were Here the players are referred to as the 'Librarian' and the 'Explorer').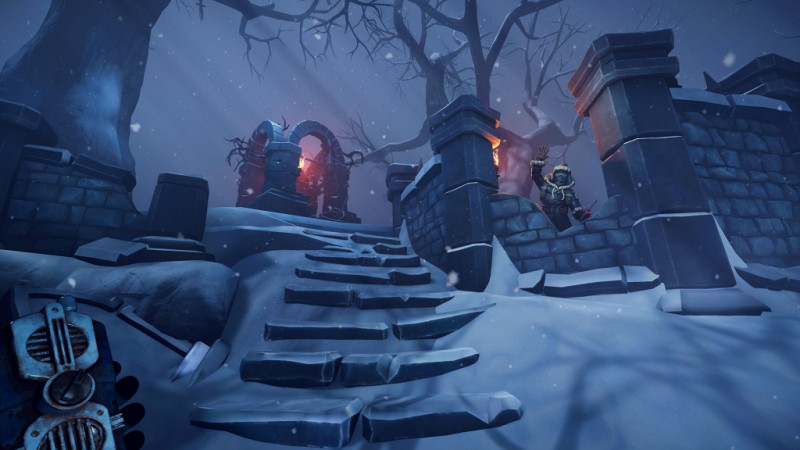 (XBA): Were any puzzles not implemented and on the cutting room floor from previous games that have been reworked or used eventually? Adding a timed element to the puzzles seem like an 'easy' way to inflate artificial difficulty, so given that there are only a few of these in the series, how do you balance a puzzle's difficulty? Was there one specific puzzle that you found players were stuck or gave up on more than any other for one reason or another?
(WWHF): There have been some old puzzles that made the new game, but over 90% are completely reworked or newly designed. We make completely new environments, and with that come new puzzle designs. All the puzzles we design are first tested by the team itself, in the meanwhile they have quite an eye for recognizing the difficulty level of a puzzle or challenge. We don't prefer putting a timed element on a puzzle, it could be seen as a cheap trick. We only apply it when the situation allows it to and it seems like a fitting solution. But all aside, our game design team 'rates' each puzzle on difficulty and then rearranges them into the game, depending on story and environment.

And about a puzzle people got stuck on: the 'pipes' puzzle. It's a puzzle in We Were Here Together (located right before the Greenhouse area) where you have to complete a route of set pipes that mix colours by gas. We, ourselves, didn't rank the puzzle as specifically challenging. The players on the other hand, thought very differently about it. The visual communication wasn't as clear as we thought, and now it's ranked as one of the most difficult puzzles of the game. But also very satisfying when you are able to complete it. Since it's half way into the game, we notice people are actually very invested in the world by then, so most couples complete it no matter what struggle they've had with the puzzle.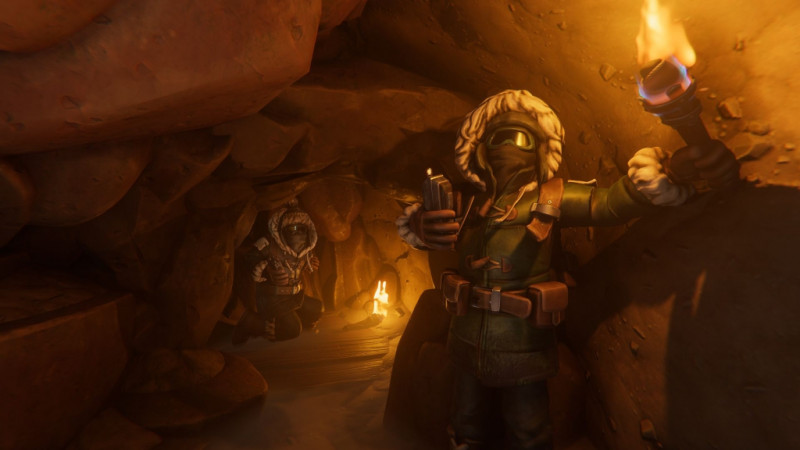 (XBA): It's no secret that our world and the gaming landscape has changed dramatically within the past year. How has your team adapted to development in a post-Covid world development wise? Has Covid caused any major development hurdles at the studio? Do you see this as a chance to find new players since many people are staying at home looking for new games to play?
(WWHF): The lockdown has taken some toll, yes. After months of working in lockdown, with 90+% of our team working from home, we have noticed a lot of shifts in the studio. We had to look at a whole new way of communicating with each other and keeping track of all the work done and what had to be done. Apart from that, some team members live home alone, so they had to encounter another obstacle: isolation. We have been working really hard to keep everyone in a (mentally) healthy condition, and luckily none of our team members became ill. After months the spirits are still up, even though we encountered some big fallbacks.

(XBA): Since the original game was included in Games With Gold back in 2019, how was the reception by completely new players to the series? Has there been any talks about possibly looking into GamePass to gain a larger audience that may not have given the series a try before given its success from many other studios?
(WWHF): We feel very fortunate that we were able to share We Were Here through Games With Gold with the community. It has been a chance for a lot of people on Xbox to come in contact and in love with the series.

As for GamePass we really love the concept of it and think it's for Xbox players a great way to expand your game library at a very low cost. We have a very good relationship with Xbox and they have been really good to us, so there is always an open discussion on how we can get more players into the We Were Here Series. Unfortunately, I can't comment on any plans regarding GamePass and We Were Here at this time.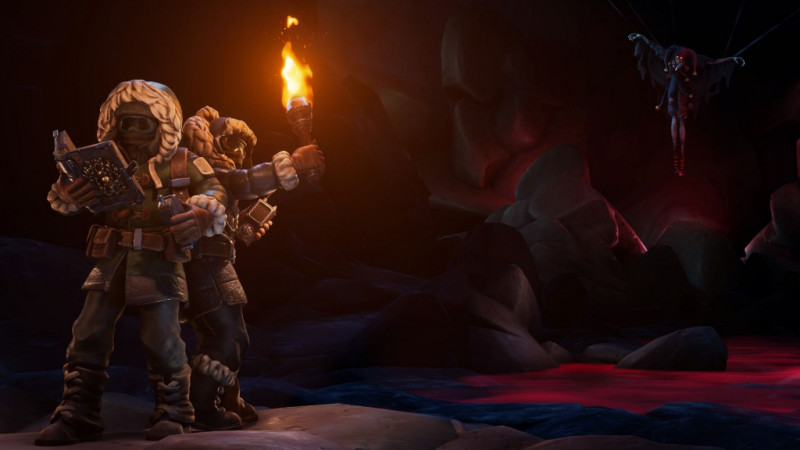 (XBA): Thank you again for your time and being able to answer our questions. We look forward to swearing at our friends over the radio in We Were Here Forever and will absolutely be checking it out!
(WWHF): And again, thank you for the opportunity to talk to our Xbox players! We can't wait to see our players scream and shout to each other in the sake of friendship and love... Forever...