Isonzo Interview with Developers at BlackMill Games
by Adam Dileva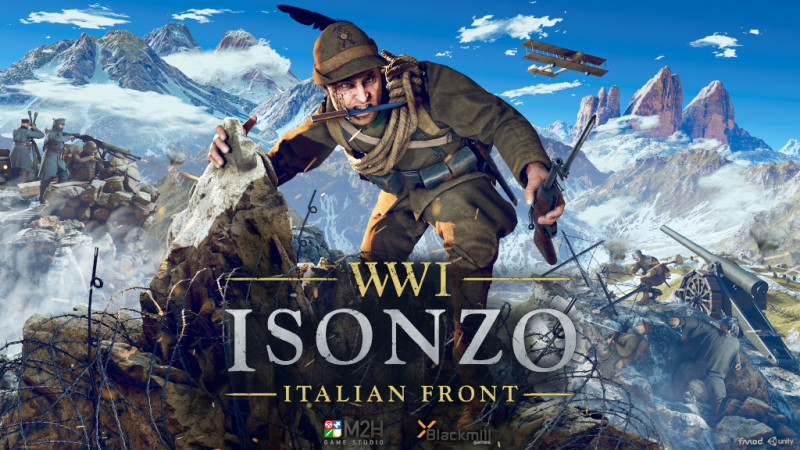 XboxAddict.com (XBA) Interview with Developers of Isonzo (ISONZO)


(XBA): Thank you for taking the time to do this interview for Isonzo. For those that haven't seen the reveal trailer for Isonzo or may have not played any of the other WWI Series games previously, could you give them a quick overview as to what it is and what makes Isonzo so unique compared to other shooters in the genre?
(ISONZO): The WW1 Game Series throws players into intense warfare inspired by the chaos and fury of iconic battles from the First World War - every game in the series focuses on a specific front, with game modes tailored to the history on that front. Historical accuracy is a central pillar of the series, with uniforms, weapon models, and landscapes recreated from historical research.

As for what makes Isonzo special: the landscapes of northern Italy are visually stunning while also providing very novel battlefields - assaulting a mountainside bunker is very different to fighting through a ruined town, which is different to fording a valley river under fire. The new Offensive game mode takes advantage of the variety of the Italian Front by focusing on actual historical offensives, so players can fight to capture or defend major landmarks like the Salcano Bridge - one team attacks while the other defends. These two different ways of playing each map, combined with a new loadout system and equipment like the wire cutters seen in the trailer, mean there's a huge range of gameplay experiences in Isonzo.

Taken all together, you can expect Isonzo to have more cinematic, smooth and diverse gameplay than its predecessors.




(XBA): How long has Isonzo been in production? Was there any major lessons learned from Tannenberg and Verdun that you've made changes specifically for Isonzo?
(ISONZO): We've been working on Isonzo for about 2 years now. While we've overhauled a number of key systems, the core of the game is still built on a solid base from Verdun and Tannenberg. Differences include smoother movement and shooting thanks to IK-assisted animations, a more open loadout system that gives players more options, and we've doubled-down on historical scenarios in the new Offensive game mode - with set attackers and defenders, there's a real momentum to these map experiences which truly immerses players. And we'll be unveiling even more as we draw closer to release!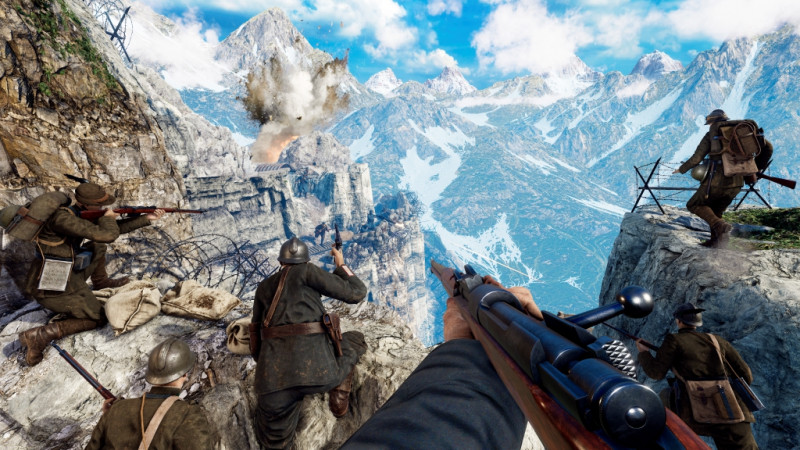 (XBA): I'm sure you could go on for hours about it, but what makes the Battles of the Isonzo such a unique setting and backdrop for your latest game? Were you purposely looking for a setting on the Italian Front early in development and what made you finalize the choice for this battle?
(ISONZO): After we released Tannenberg, our Eastern Front game, we had to decide where we wanted to take the series next. After much deliberation we decided on Italy with its unique more vertical challenges and stunning scenery. The Italian landscape is beautiful and diverse, and thanks to new technology we can do it justice!

(XBA): After Isonzo was announced I actually did a bit of research about it to see what made it such a noteworthy battle. Given that the Battles of the Isonzo were numerous different ones, can we expect the whole twelve battles that I read about in the history books, or is Isonzo focused on just a specific handful of these?
(ISONZO): We name our games after key battles of a theater, but don't limit ourselves to those battles. Just as Verdun covered more than the Battle of Verdun, Isonzo will cover more than the Battles of the Isonzo. Our goal is to cover the most significant actions of the war, while also ensuring variety for players. With that in mind, we don't plan to include all twelve Battles of the Isonzo, and will instead include other notable operations on the Italian Front. We're looking forward to sharing more about which battles will be featured in the future!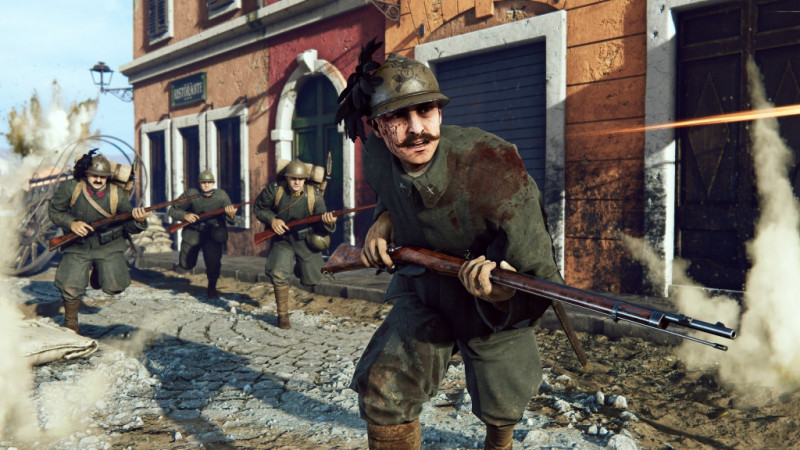 (XBA): My history checking also noted that the river itself was prone to flooding, of which there were record rainfalls during the war. Does this mean we'll see more weather changes in Isonzo or more flooded areas that are impassable and affect gameplay?
(ISONZO): The more historical focus of the Offensive game mode actually extends to weather conditions - we wanted players to experience the actual weather of a given battle, which means that there won't be weather changes. This also allows us to really make the maps shine with appropriate details for their weather conditions in a way that wouldn't be possible with changing weather. Fording rivers will be one of the objectives players will experience in Isonzo.

(XBA): Even in the reveal trailer you can see the tall and sheer cliffsides, so it appears there's much more verticality in the gameplay due to the landscape. Does such a drastic change in the setting present any unique development issues that you've had to overcome or new mechanics you were excited to introduce?
(ISONZO): The amazing landscapes of northern Italy provide a wide range of battlefields with a lot of variety to them - fighting uphill to assault a bunker in the side of a mountain is very different to battling through ruined towns or attempting to cross a river under fire. A lot of the terrain in Isonzo will be quite rough, so we've put time into IK-assisted animations to make player movement more smooth, as well as adding mantling to give players more vertical movement options.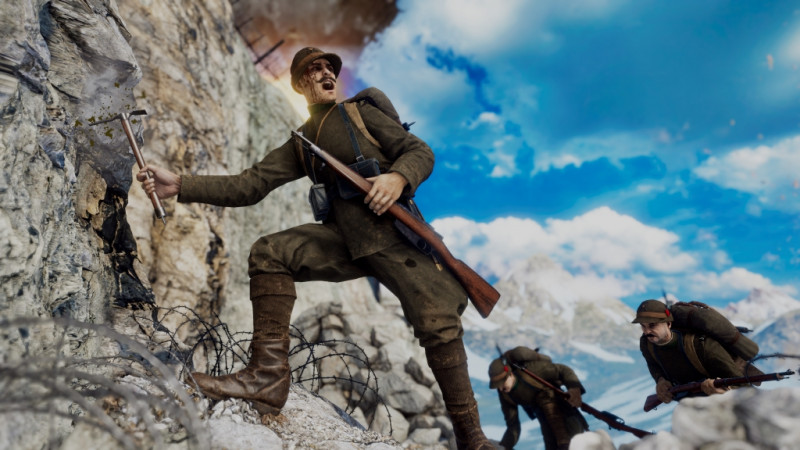 (XBA): What class roles will players be able to choose from and how are each of them unique? Will there be squads that friends can play together in, and how many players per if so?
(ISONZO): We've overhauled the loadout and squad system in Isonzo compared to our previous games to allow for more flexibility, and to give players greater freedom to respond to the tactical situation. There's also the new equipment options, like the wire cutters seen in the trailer. We'll be revealing more details closer to release, but we can say that squads for friends are still in the game.

(XBA): Has there ever been any internal talk about including a single player campaign to any of the WWI titles like Isonzo?
(ISONZO): It's something we've discussed, but sadly the cost of making a single player experience that really captures an authentic WW1 experience is just too high for an indie studio like ours..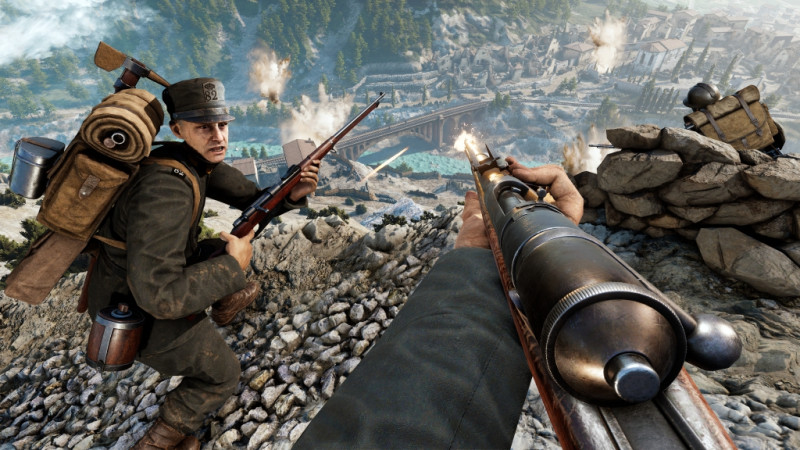 (XBA): It's obvious from playing the previous WWI games that your studio must be full of history buffs. How much research do you put into recreating everything with historical accuracy, not just from the setting, but the weapons and even clothing as well?
(ISONZO): We do a whole lot of research! When it comes to recreating weapons and uniforms of course photography is a key source - and sometimes film, though that wasn't so common on the Italian Front as on the Western Front. Museums are an invaluable resource, which we combine with walking the battlefields to get a sense of the terrain. We have a lot of photos and videos from a road trip to Italy. Last but not least, history text books offer great summaries and analyses of how battles played out and why - this is particularly useful for Isonzo and our more historical Offensive game mode.

(XBA): Have you found that you've had to make any compromises when it comes to reality versus an entertaining game? Was there anything in particular that, while accurate, simply wasn't fun in a shooter game?
(ISONZO): While we try to keep the experience authentic at all times, there are some tradeoffs that have to be made. Mostly this means certain areas that we don't simulate in the game because it wouldn't be fun - for instance, soldiers in the mountains often suffered from extreme cold which greatly reduced their ability to fight. But putting this in-game as some kind of reduced stamina and accuracy debuff would not be fun for players, we tried. Another example is that players generally have freedom to move how and when they want, while there would obviously have been a far more rigid command structure during the actual war.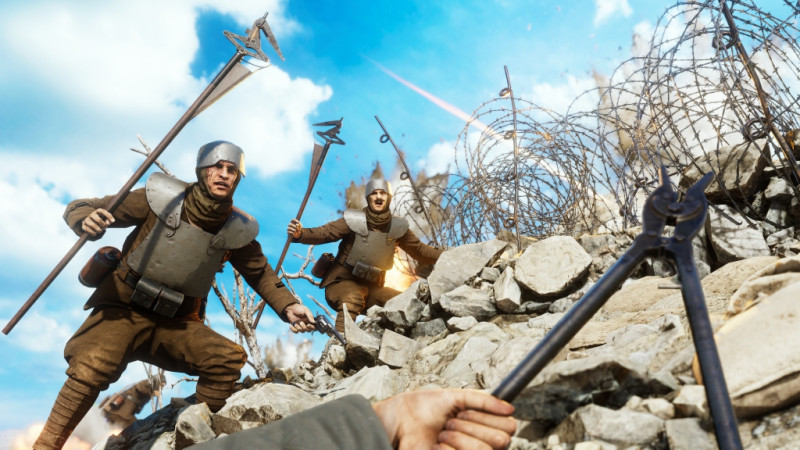 (XBA): Has there been any genuine feedback from players who have played the previous games that made you add or alter anything for Isonzo? What are players enjoying most about the slower paced WWI combat compared to other games in the genre
(ISONZO): The revamped animation system we mentioned earlier is something that we think players will appreciate a lot as a subtle but significant upgrade. A lot of player feedback is about the historical accuracy in the game, reinforcing our decision to focus on this. It plays into what people like about the more tactical combat in the WW1 Game Series - there's a bit more chance to soak in the WW1 atmosphere.

(XBA): Has there been any suggestions or changes players have requested that you didn't really expect or have actually implemented?
(ISONZO): Nothing really comes to mind - we discuss a lot of ideas internally, so it's rare that the community suggests something that never crossed our mind at some point.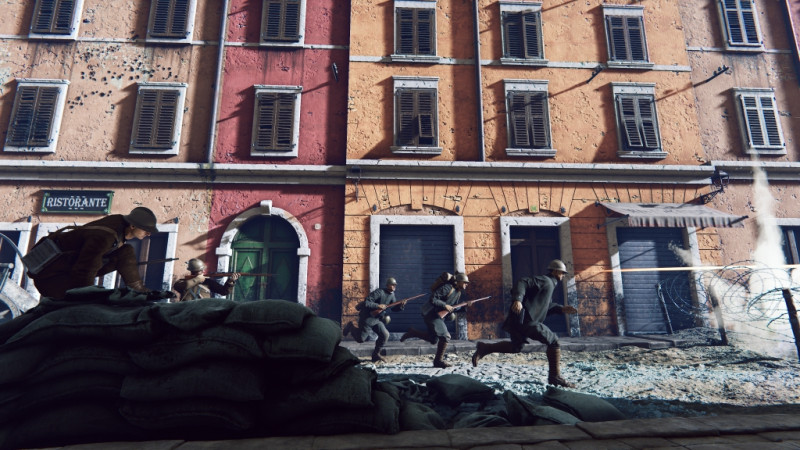 (XBA): Now that the new consoles are here, does this mean we will see a large leap in terms of visuals and scope? After seeing the announce trailer I can assume yes, but are there any specific enhancements for Xbox Series X|S owners can expect? Are you targeting 4K60fps for next gen?
(ISONZO): We've certainly been making the most of the power afforded by the new consoles - things like Global Illumination are great for the overall atmosphere and performance of the game, while techniques like tessellation are perfect for the sharp Italian rock formations, and more detailed trenches. At this stage we can't confirm anything regarding specific enhancements or 4K60fps - maybe closer to release.

(XBA): With Tannenberg now under your belt, was there any major lessons learned from doing the port for console in-house that made Isonzo development that much easier?
(ISONZO): Probably the biggest difference with Isonzo is that we've been working on it with all platforms in mind from the start - so rather than having the PC version and porting it, we're working on PC and console in tandem, which should avoid various issues. In general, doing things in-house gives more control over quality.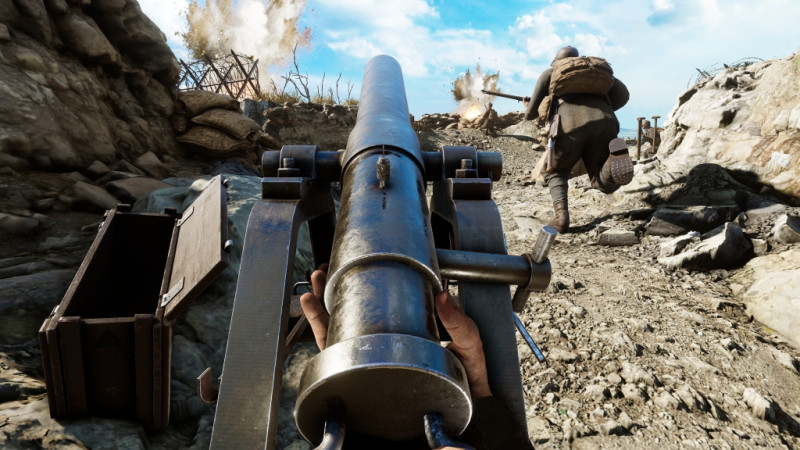 (XBA): Any word on cross-play between consoles and/or PC?
(ISONZO): We are currently aiming for Xbox - PlayStation cross-play at release.

(XBA): How has your team adapted to development in a post-Covid world development wise? Has Covid caused any major development hurdles at the studio?
(ISONZO): Covid caused some issues. While a number of our team already worked from home, we closed the office for some time. Overall though, development has not been hugely slowed by Covid as we're used to working with freelancers from all over.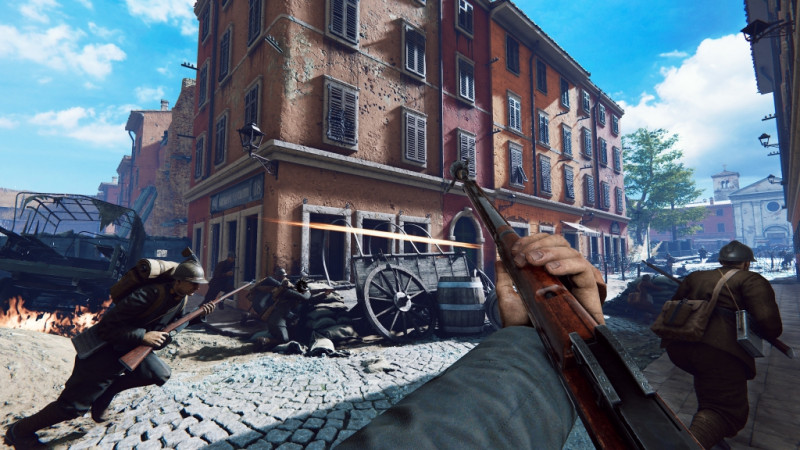 (XBA): Thank you again for your time and being able to answer our questions. We look forward to playing alongside our friends in Isonzo and will be counting down the days once a date is officially announced!
(ISONZO): Thank you! and please follow us on our social channels for more news about Isonzo!

Make sure to follow @WW1GameSeries / @BlackMillGame on twitter and WW1GameSeries / BlackMill Games on Facebook
for the latest updates regarding Isonzo's release!