Second Extinction Interview With Developers At Systemic Reaction
by Adam Dileva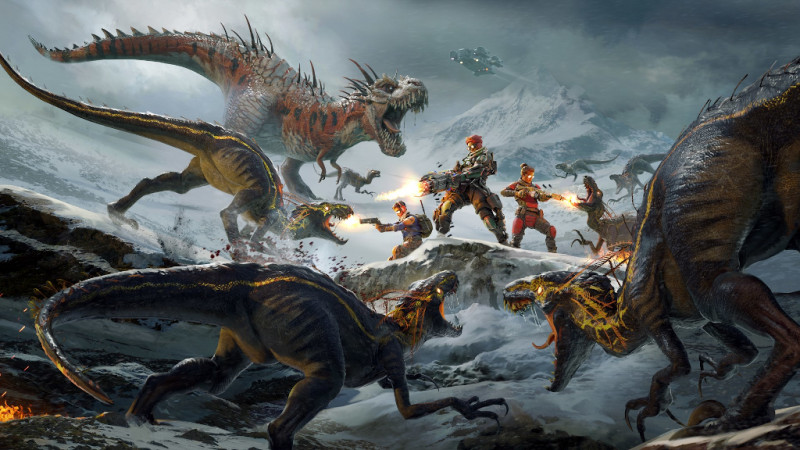 (XBA): Thank you for taking the time to do this interview for Second Extinction. For those that haven't yet downloaded it on Xbox Game Pass or played on PC, could you give them a quick overview as to what it is and what makes Second Extinction so unique compared to other shooters in the genre?
Simon Vickers, Game Director: Dinosaurs have returned! Not just any dinosaurs either, EVIL MUTANT dinosaurs. This has, understandably, taken humanity by surprise forcing the few survivors of their rampage to flee to space. After a few years licking their wounds it's now up to you and your friends to take back Earth in a series of intense skirmishes against the dino threat.

As for what makes Second Extinction unique, first and foremost it's those Dinosaurs. It's been a long time since we've seen them as enemies in a video game and it's good to have them back.


(XBA): Already in Game Preview, Second Extinction feels quite ambitious and has a great blueprint for a solid game, also running extremely well on an Xbox Series X. How long was Second Extinction in production before its Early Access release on PC last year?
Simon Vickers, Game Director: Thanks! We're very proud of what we've achieved. The Malmö office was founded in 2019 with the purpose of making the game, and we are a small team of about 30 people.





(XBA): Checking your socials, you seem to engage with the community as often as you can. Was the reasoning to release Second Extinction on Game Preview in such an early state so that you could get even more feedback to improve the game?
Simon Vickers, Game Director: Exactly, we have a fantastic community management team who have been great at keeping in touch with the players. As mentioned earlier we're a relatively small team so having players directly involved in feedback is really empowering and takes a lot of the guesswork out of what would best serve them.

We also have the War Effort, which is a community driven metagame that changes the game world based on how all of our players are performing. We need players to calibrate a lot of that and you've got all those lovely Xbox Game Pass people that just sat there. It would be such a waste not to get them in on the action.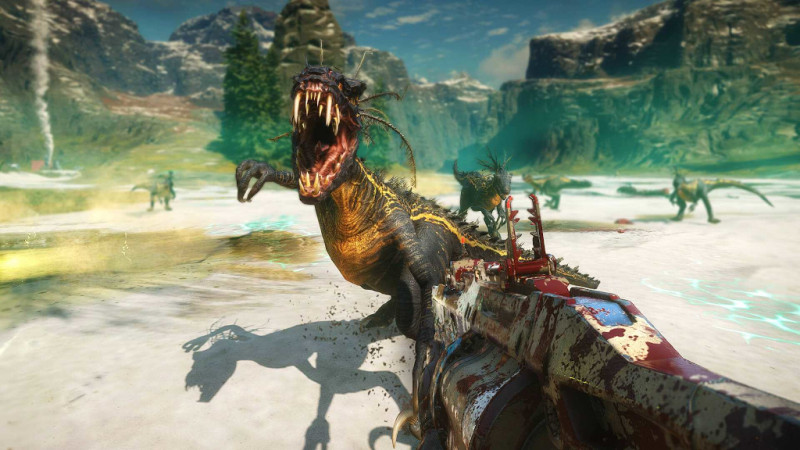 (XBA): Dinosaurs seem like a perfect and unique threat for a co-op shooter like this. Were some classic games like Turok or Dino Crisis a big influence in deciding to create Second Extinction?
Simon Vickers, Game Director: I think it's natural to be compared with other dinosaur classics but we really tried to make a conscious effort to draw inspiration from other sources to make sure we were making a game that was unique to us. What are our dinosaurs like and what does it mean to fight them?

Going back to being a small team, everyone gets to make their mark on the game in a substantial way and that means you get a wealth of different inspirations being pulled together. Our enemy mutations draw from nature a fair bit while we have a Monster Hunter mega-fan on our animation side.


(XBA): What were the decisions and factors behind making Second Extinction 3 player co-op instead of traditional 4?
Simon Vickers, Game Director: Mostly a whole bunch of playtesting. Three players hit the mark for us being best to play from a balancing perspective. Having an element of asymmetry tends to make you create more interesting decisions as you can't split your team evenly. It's a good number to still feel like every action influences the rest of your team in some way.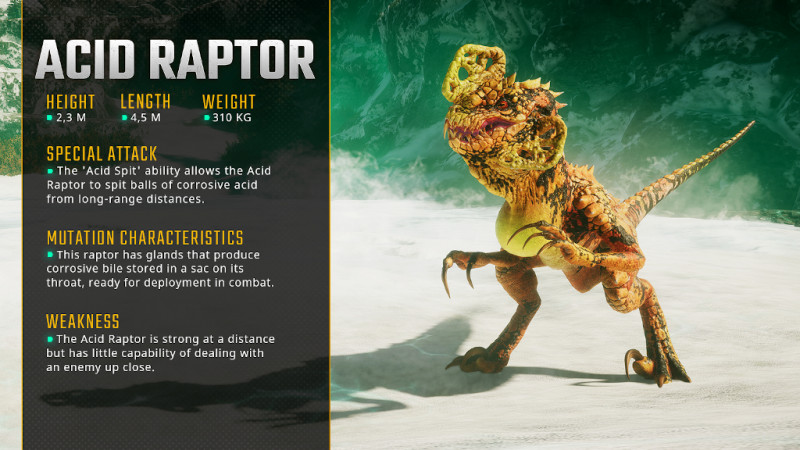 (XBA): As for the weaponry, are there any plans for more unique weapons or skins to make your character stand out amongst your party?
Simon Vickers, Game Director: Definitely. We're already adding new skins and the occasional weapons in our Pre-seasons, but we are also going to be a live game after launch so there'll be lots of new content coming and that includes ways to personalize your character.


(XBA): Has there been any unique development issues that you've had to overcome during development that you didn't initially expect?
Simon Vickers, Game Director: It kind of goes without saying that any quirks in the development process were overshadowed by Covid-19 and how we had to shift to a work from home environment. Our team was pretty close-knit and benefited from being in close proximity to one another. During a workday you could walk over to a colleagues desk, have a chat, sort out a problem and get on with your day. It was a really strong and collaborative environment. That all goes away when you're working remotely.

Luckily we also encourage independence and ownership on the team which meant that we could generally let people run themselves without a strict series of checks that could potentially create bottlenecks and stop momentum.





(XBA): Now that Xbox players are getting their hands on Second Extinction via Game Pass, how has the feedback been in general? Has there been any drastic differences in console versus PC player feedback or requests?
Simon Vickers, Game Director: It's been great! We've been getting some really kind messages from players who really get what it is that we're trying to do. With the Xbox version, new players are coming in at a point where the game has many more features so it's been really interesting to see an influx of fresh eyes on how we've been progressing. Overall though the stuff that players are crying out for is largely the same which, in a lot of ways, is very reassuring.


(XBA): Has there been any surprises with how console players are experiencing and playing compared to PC players?
Simon Vickers, Game Director: Again, we've found that our console and PC audience are largely more alike than you'd think. The main difference I find is that I think Early Access and Game Preview is much more of a known quantity on PC. It's a relatively new concept on Xbox so it's taken a little bit to adjust to.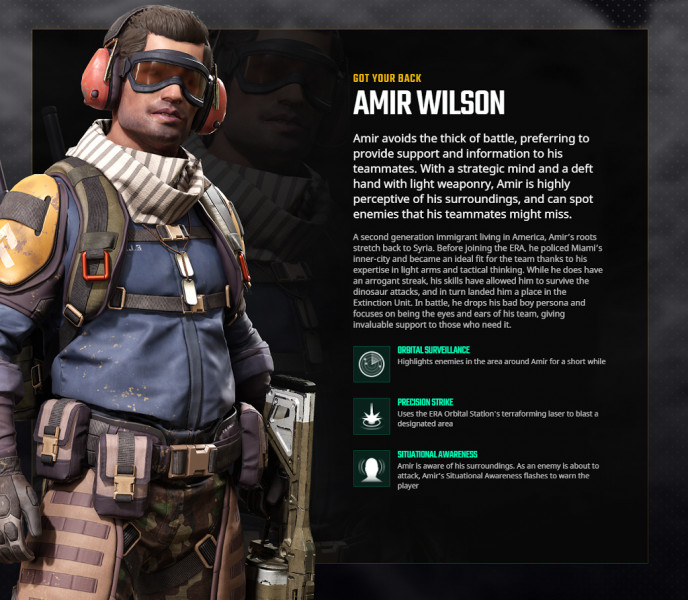 (XBA): Has there been any suggestions or changes players have requested that you didn't really expect and caught you off guard?
Simon Vickers, Game Director: Luckily not a huge amount actually! We've had to pick our battles a fair bit during development so there's a whole lot of stuff that we just didn't have the scope to fit in for launch. That meant we have a whole lot of partially explored opportunities that we wanted in the game that lines up with the more out there requests from players. We're not done yet though and even beyond coming out of Game Preview and Early Access, just like our dinosaurs, those features don't have to stay dead.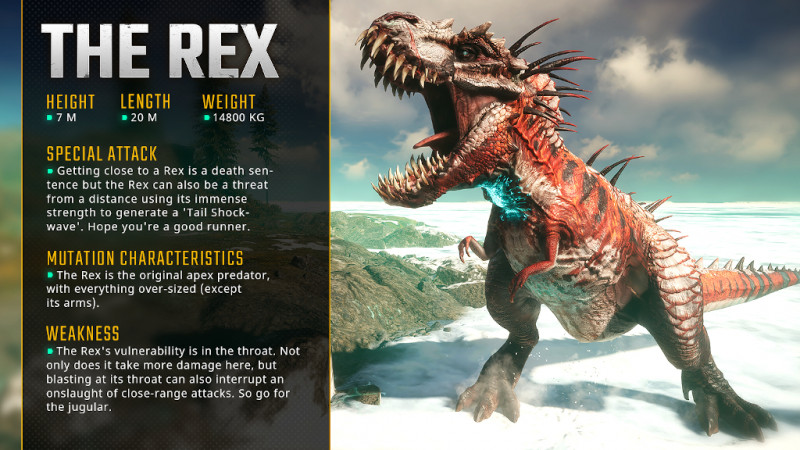 (XBA): Has there ever been any internal talk about including a more traditional campaign in the future outside of the smaller contained missions already included?
Simon Vickers, Game Director: Different game modes are something that we're exploring heavily. Expedition Mode and our upcoming Horde Mode are a big part of giving players different ways to experience the game but Missions will continue to be developed with an eye to have a cohesive narrative throughout. These will likely still take place in our open-world but we are also thinking about new ways we can better tell a story or series of events for players to engage in.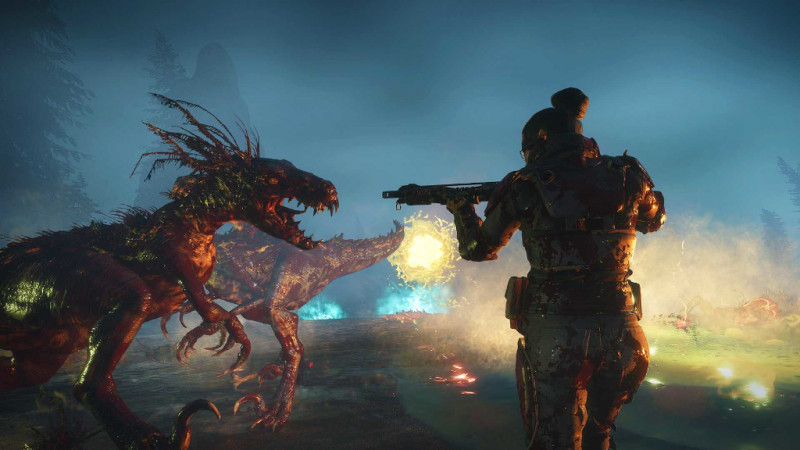 (XBA): Optimized for Xbox Series X|S, Smart Delivery, Cross-Gen Multiplayer, Cloud Enabled and 4K visuals. You've basically checked all the boxes for creating an awesome gaming experience on Xbox and you've only just released in Game Preview, so kudos. Are there any plans for more additions or improvements like Ray Tracing or a 120FPS performance mode in the future?
Julianne Harty, Product Owner: Right now, our focus is on gameplay and working on features that our community expects for a game like ours. Those sorts of improvements mentioned have been thought about, but more likely to come once we've exited out of Game Preview.


(XBA): How has the porting to console been so far? Was the Xbox version(s) in development early on alongside its PC counterpart or something decided and added at a later stage?
Julianne Harty, Product Owner: The genre of game and the experience that we designed the game for has always been with Xbox in mind as well as PC. Our partnership with Microsoft in general has been very good and so it was a bit of a no-brainer. What we didn't expect very early on was the new generation of Xbox. However, bringing the game to the Series X/S version was exciting and not too difficult.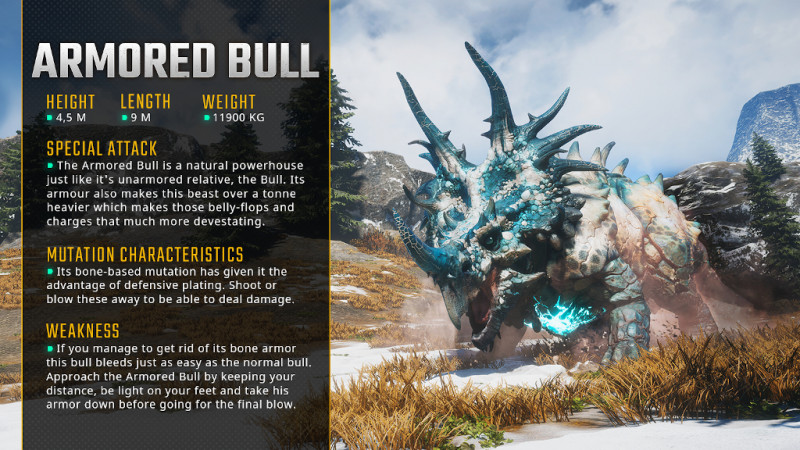 (XBA): In general, how has developing for Xbox Series X|S been? Have there been any unique or significant challenges bringing it to console?
Julianne Harty, Product Owner: Of course there are challenges with any new platform but that is outweighed with the possibilities it opened up for us. The architecture is not completely different to the last generation so it was possible to move over to it without the engineers having to learn a whole new game. We love how crossplay has allowed us to maximize our user base across different console generations and on Windows PC. Microsoft, in general, has been a fantastic partner throughout the process.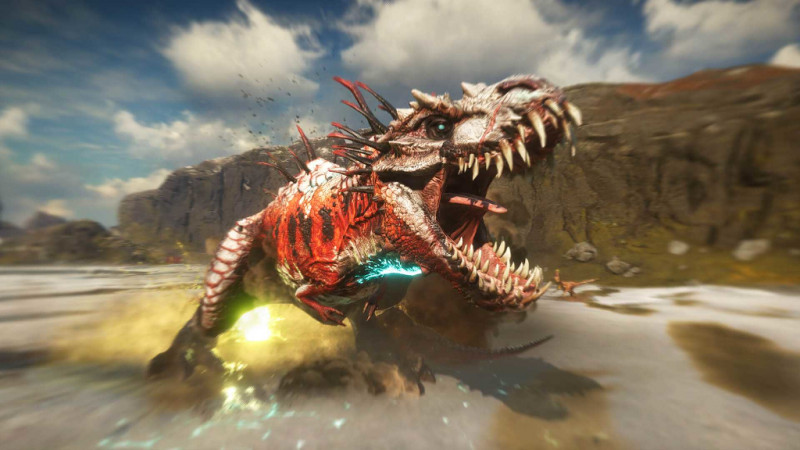 (XBA): Let's talk Game Pass for a moment. What an exciting time we're in where gamers can play hundreds of games that they would have otherwise might not have known about or been able to for whatever reason. Myself included, if Second Extinction wasn't on Game Pass I'm not sure if I would have had a chance to check it out, so thank you. How did this decision come about to include Second Extinction on Game Pass? Was this a decision or goal early on when deciding to bring it to Xbox or more an opportunity that came about closer to its launch?
Julianne Harty, Product Owner: I'm a big fan, personally, of Game Pass as well. But it also just made sense; Second Extinction is predominantly for co-op play with others. Making it more accessible to play with others truly makes the experience much more enjoyable. However, we only started talking about Game Pass about the same time as we were talking about entering Game Preview. Only a small number of games enter both Game Preview and Game Pass, and given our goals for Game Preview, it made a lot of sense to also go on Game Pass, to get more feedback into helping shape the game.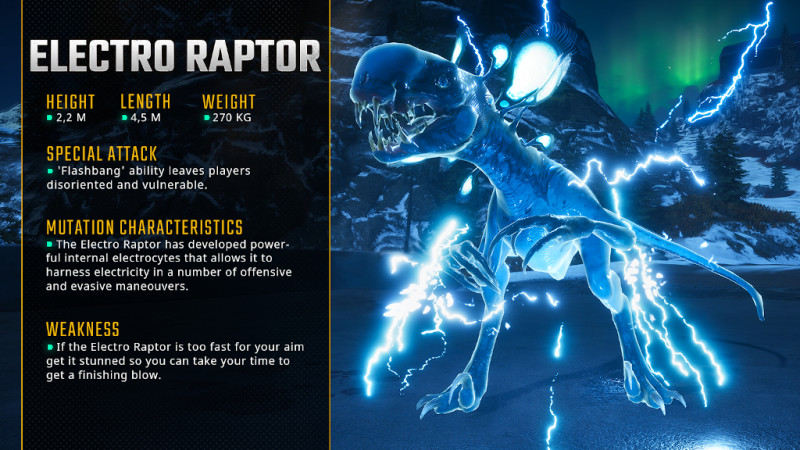 (XBA): It obviously hasn't been long since Second Extinction's release on Xbox and Game Pass, but are you happy with how many gamers are checking it out and glad to be on the service?
Julianne Harty, Product Owner: It has gone well beyond anyone's expectations, I think! It's been great to see how many people have picked it up and played it and seemingly enjoyed it - that's always the goal for any game, make sure the people playing are having fun! We're also getting some really good feedback as well for things that we wouldn't necessarily think about for a PC version, like Aim Assist toggles and such.


(XBA): Many games that release on PC and console tend to have different update schedules with console generally lagging far behind the PC counterparts. When updates are released, will there be any parity between console and PC releases or will they be released at the same time?
Julianne Harty, Product Owner: Yes, we will be having simultaneous releases of content on all platforms. You may have noticed that we have seasons set up, and that we introduce new content at the beginning of each season. We will commit to ensuring that every version has the same content at the same time; however, because of the quirks of each platform, patches that are dedicated to technical fixes are not always going to go out simultaneously.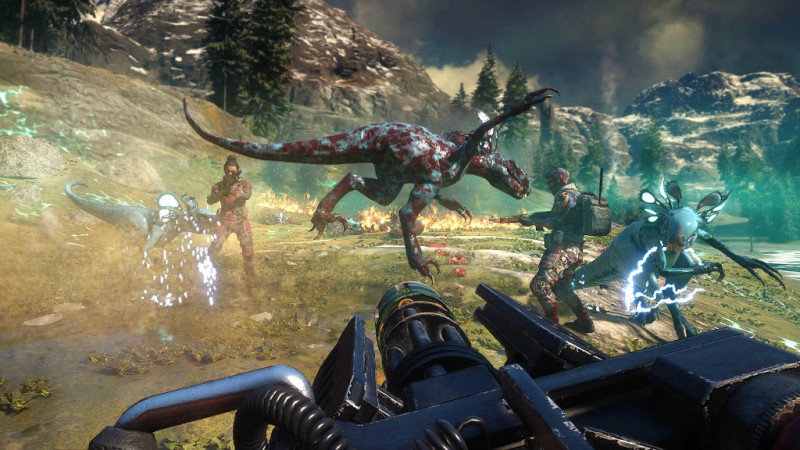 (XBA): How has your team adapted to development in a post-Covid world development wise? Has Covid caused any major development hurdles at the studio?
Simon Vickers, Game Director: Since adapting to Covid was honestly our biggest development challenge, I answered how we tackled it a bit higher up.


(XBA): Real talk... What's the coolest dinosaur not yet in game and can we expect to see it included in Second Extinction in the future? Admittedly, you've already got the Raptors and T-Rex's checked off the list, which seems like a no brainer, so what's next?
Julianne Harty, Product Owner: Compys! (Compsognathus)

Simon Vickers, Game Director: I'm a Pachycephalosaurus man myself. There are so many interesting and left-field choices out there and enough dino-nerds on the team that there are so many left-field options for us to pick from. There's a few in development at the moment that I'm extremely excited to reveal but will have to wait I'm afraid.







(XBA): Thank you again for your time and being able to answer our questions. We've already been having a literal blast shooting thousands of dinosaurs alongside our friends and really looking forward to experiencing every major update as Second Extinction gets closer to its full release.
Julianne Harty, Product Owner: Thank you!

Simon Vickers, Game Director: Thanks for having us! We are very active over at our Discord channel (http://discord.gg/secondextinction) so if anyone wants to chat, that is where they will find us.