Wasteland 3: Cult of the Holy Detonation DLC
by Adam Dileva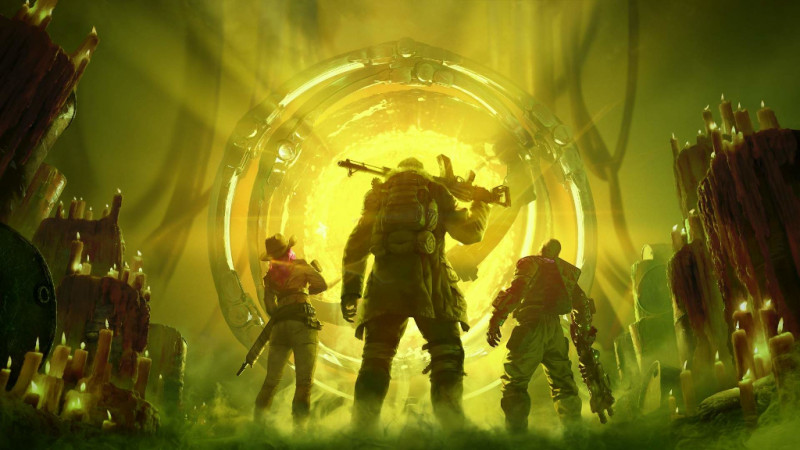 While I never did play Wasteland 3 at its initial launch, I remedied this back when I reviewed its previous DLC, The Battle of Steeltown, coming away impressed with its humour and felt much like it contained quality and quantity. I had to be level 9 before accessing The Battle of Steeldown DLC, but made my way through the campaign until I was, finishing the DLC a few levels higher.

I hoped that this would be good enough for when the latest Wasteland 3 DLC released, Cult of the Holy Detonation. But alas, I was going to have to do some campaign and missions again to level up, as you need to be level 16 this time to access the latest DLC. Also of note, you're going to need to be able to drive through the radioactive parts of the Colorado map to even reach the DLC area, again, something I needed to do before even starting. Again though, once you're of appropriate level and go exploring in the Kodiak, you'll get a call on the radio that gives you the mission automatically.



You're called to the Cheyenne Mountain military complex, which if you do some research, is an actual base with an interesting history, built to not only withstand a nuclear explosion from 2km away, but deflect it. Within this bunker there are mutant cults that worship a deity they call the Holy Detonation, basically a nuclear explosion that's held in stasis. While the origin is unknown, this Holy Detonation could either power Colorado for generations to come, or level it in an instant.




Like most conflicts in Wasteland 3's world, there's two different sides that each want to use the Holy Detonation for their own reasons, so it's up to you Rangers to assert yourself and decide what's best for Colorado and the Patriarch. With multiple endings and choices, there's clearly one 'right' choice, somewhat like how the previous DLC offered multiple endings but tries to lean you a specific direction.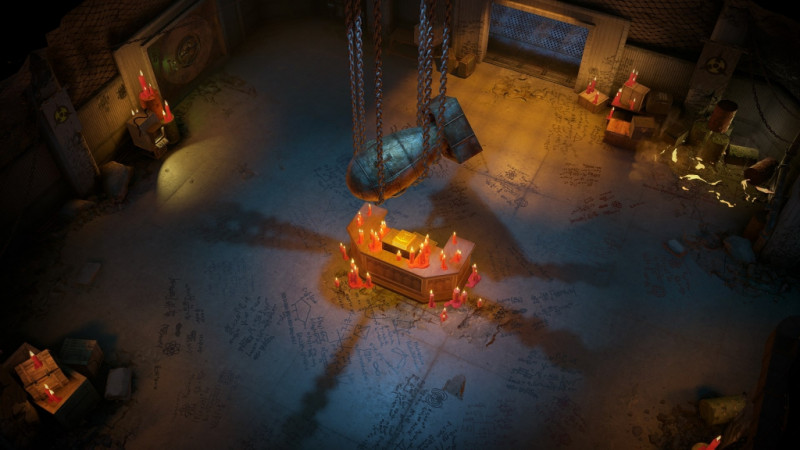 Cult of the Holy Detonation adds a few more hours of narrative and gameplay that includes new cults, enemies, weapons, armor and absolutely terrible combat mechanics. That's right, the tried and true combat formula that you've come to enjoy with the previous dozens of hours of Wasteland 3's gameplay is not completely thrown out the window, but is so drastically changed that it made me frustrated with almost every encounter and, if I'm being honest, probably wouldn't have finished if it wasn't for this review.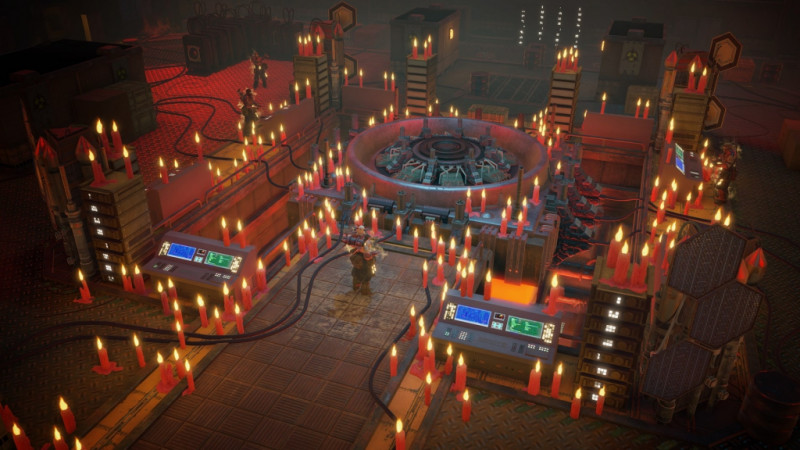 The Rangers are used to facing overwhelming odds, being outnumbered and outgunned, but this is where the strategic combat comes into play, allowing you to turn the odds into your favor. On top of dangerous foes, you'll have to deal with radiation pools everywhere, enemies that are indestructible for short periods of times and hitting switches and levers to stop never ending enemies from spawning.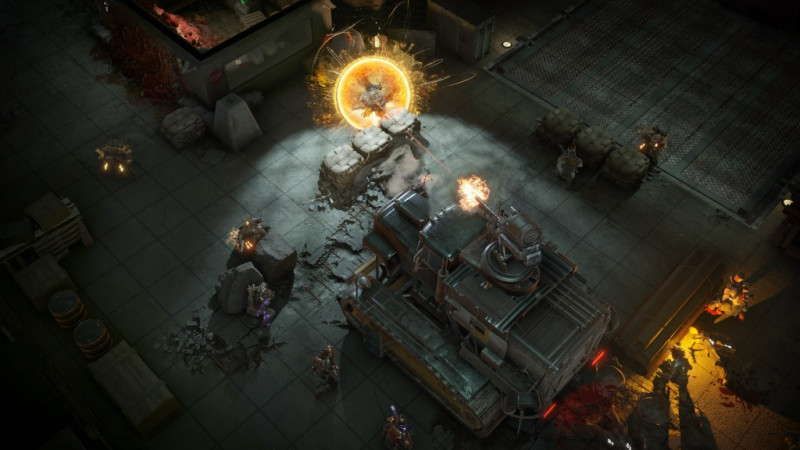 Essentially every single battle will have some sort of enemy or turret that if they spot any of your characters in line of sight, they spawn another enemy. The only counter to this, as you'll never be able to keep up with all of the enemy spawns, is to find the switches laid out across the map and turn them off. This means essentially trying to skip combat and running to all the corners of a room rather than strategically fight. I never want to see a worm turret thing again and this mechanic made me absolutely hate going into battle every single time.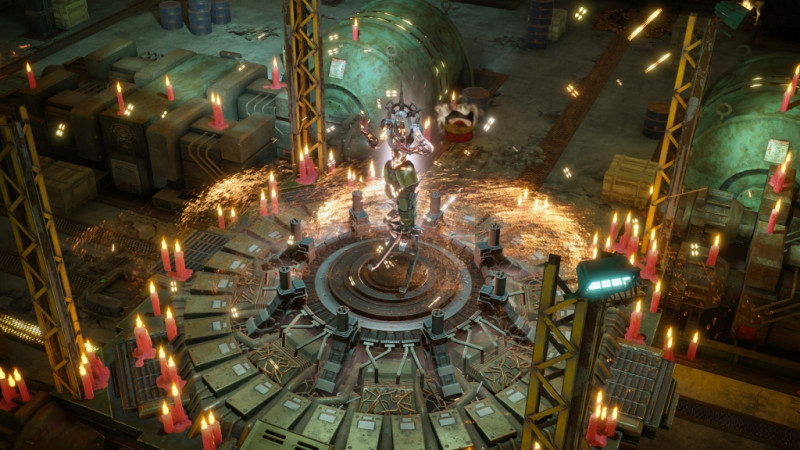 This change of combat feels more like a puzzle of sorts rather than exciting and strategic. Having endless enemies spawn isn't fun and these objective based fights might really have you struggle depending on how you built your team. You're going to want to have high or max stats in action points and speed so that you can take turns early and run further per turn. If you've not built your squad this way you're likely get overwhelmed quickly.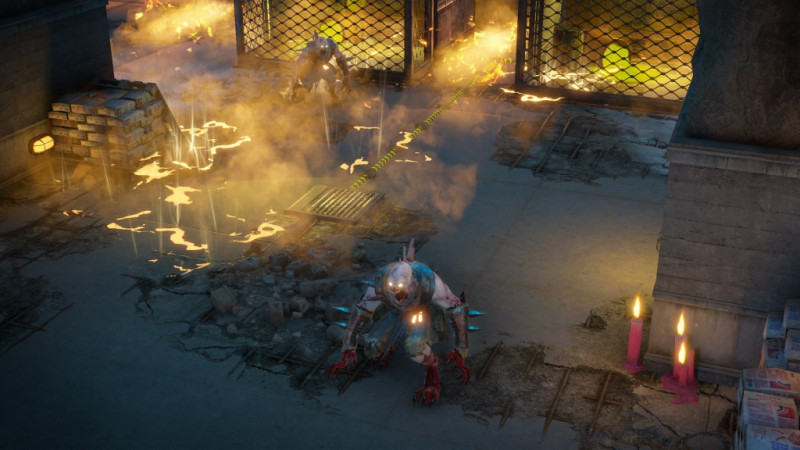 While some might see the objective based combat system a refreshing change of pace, it had the exact opposite effect on me, as it actually turned me off and made me want to leave the bunker to go elsewhere. Like its previous DLC, Cult of the Holy Detonation integrates into the main campaign lore and story in a natural way without feeling shoehorned in forcibly.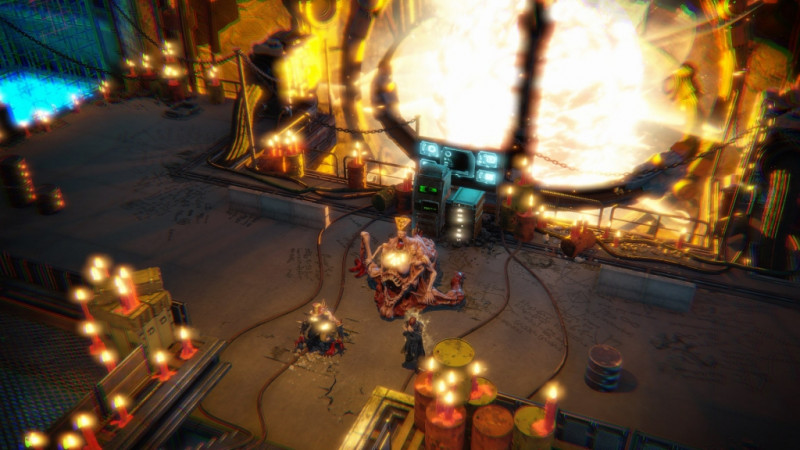 Just like the base game and The Battle of Steeltown DLC, Cult of the Holy Detonation is filled with humor, laughs, incredible writing and interesting characters, it's just a shame the objective based combat changes forces infinite enemies upon you in nearly every battle. Given that Cult of the Holy Detonation is the DLC for Wasteland 3, I was hoping to go out with a nuclear bang, but instead left as if I ate some spoiled radioactive cake. For $10 CAD (half the price of Steeltown) it's hard to complain if you've been starving for more Wasteland 3 content, but now the wait for Wasteland 4 begins, hopefully without this objective based combat.

**Wasteland 3 Cult of the Holy Detonation DLC was provided by the publisher and reviewed on an Xbox Series X**