Kingdoms of Amalur: Re-Reckoning - Fatesworn DLC
by Chad Goodmurphy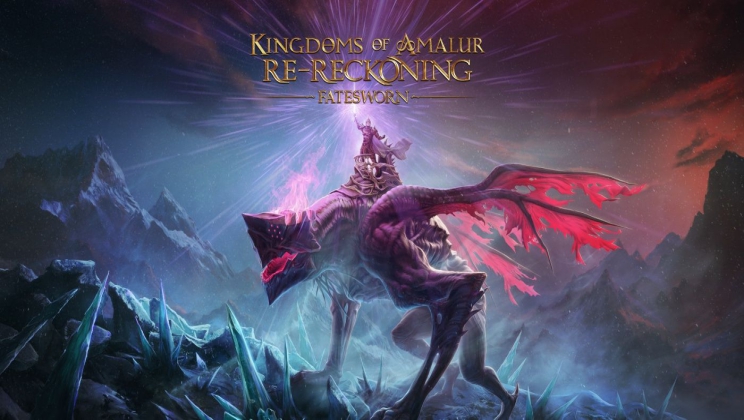 When numerous previous generation games began getting remastered and re-released onto the Xbox One and PlayStation 4 consoles, I started to hope that a personal favourite would one day be among them. It may have taken until close to the end of the generation, but it finally happened: Kingdoms of Amalur: Re-Reckoning was released onto – at that time – current-gen consoles. To say that I was excited would be true, if not an understatement, because I'd been pining to replay that game.



When the original version of Kingdoms of Amalur: Reckoning was released, I requested a review copy but wasn't sure if I'd end up getting one. I did, appreciably, and it still stands as one of only two physical releases that I ended up receiving without packaging, with the other being a 3DS Cave Story cartridge. Instead of shipping the final retail product, which usually happened – at least with us – the publishers sent a clear CD jewel case with the PlayStation 3 disc inside.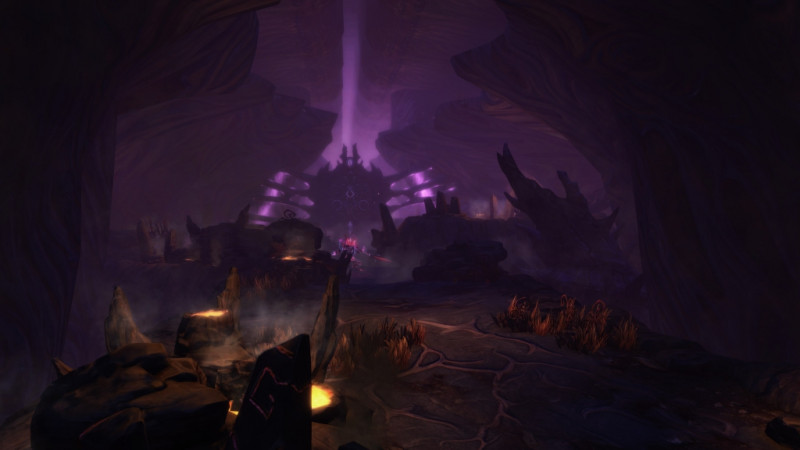 I got the game about a week early, and believe that I put about 38 hours into it before release, and prior to giving it a good review.

Since then, it seems like my love for Amalur has only grown. When Re-Reckoning was released, I got really excited. Then, when I heard that new downloadable content was going to be developed for it, I became ecstatic. It wouldn't have been obvious, because I'm an introverted person who doesn't show much emotion, but it was true.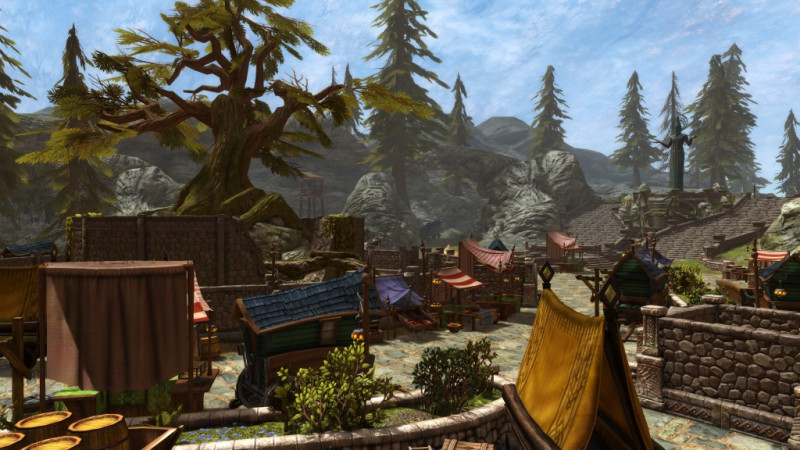 When it became available, the PR team originally sent me a PlayStation 4 review key for this remastered version of the immersive action-RPG. However, since I'd originally asked for an Xbox One code, I messaged them and was told I'd have to wait. They said to enjoy the PlayStation 4 version for the time being, so that's what happened, with about 70% of the game being completed before the second key arrived. Also, while I almost never ask for two keys for anything, because there's no need and I don't want to be greedy, I'm happy that they were kind enough to oblige.

Once I received the Xbox version, I started anew, and beat the game for the third time. The first was on PS3, as mentioned above, the second was on Xbox 360, after I purchased a cheap copy and all of its DLC, and the third ended up being on Xbox One. However, I guess I've technically finished it 3.5 times or so.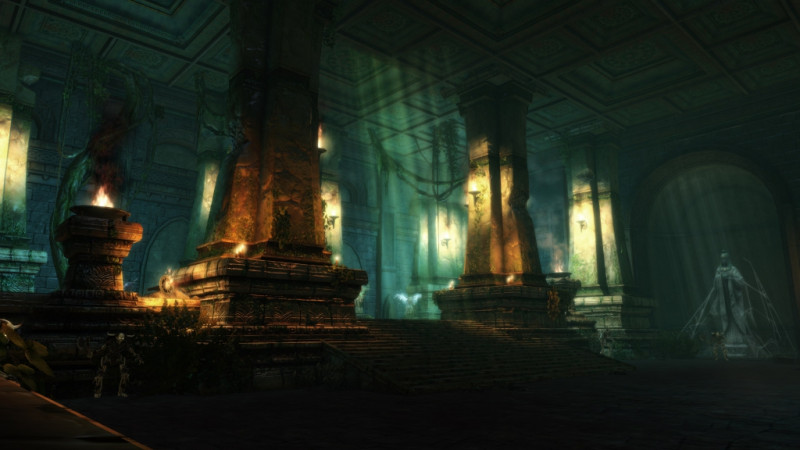 This is a long way of saying that I love Kingdoms of Amalur, and have since one very enjoyable week in 2012. It's hard to believe almost ten years have passed since then, but that's the case. Hell, it even feels like a different, and much better, lifetime.

It had been months since I'd seen the credits roll, and I'd patiently waited with hope that news would come regarding the promised Fatesworn expansion. Thankfully that happened earlier this month, when the PR team released news that the entirely new piece of DLC would be released on the 14th of this month.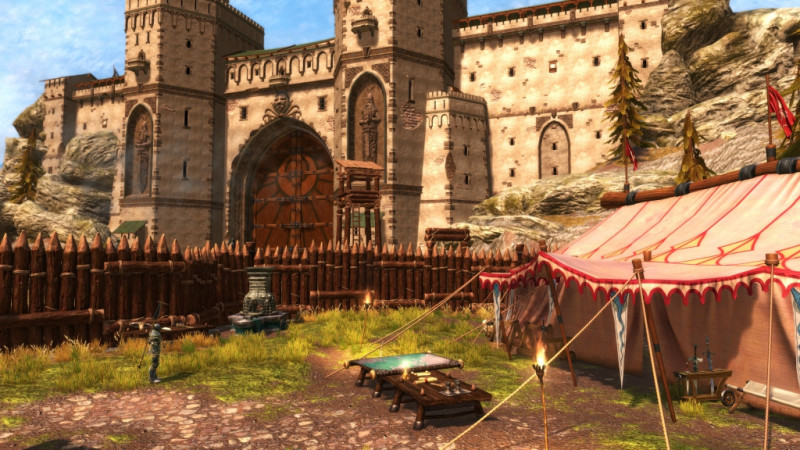 As soon as I could, I jumped right back into this world, eager to discover what this almost-ten-years-later add-on would have in store for fans like me. Now that I've put a lot of time into it, I'm here to report back with my opinionated and passon-filled thoughts.

Kingdoms of Amalur: Re-Reckoning's Fatesworn expansion sends players to a new part of Amalur, which presents an interesting mixture of terrain. Although a large portion of the new map is wooded, with lakes, rivers and lots of rocky outcroppings, a notable part of it is covered in snow. These are Amalur's mountains, and they're both twisting – in terms of pathways – and dangerous. That's because they're home to new creatures, like winter versions of the wolves and bears found in the main campaign.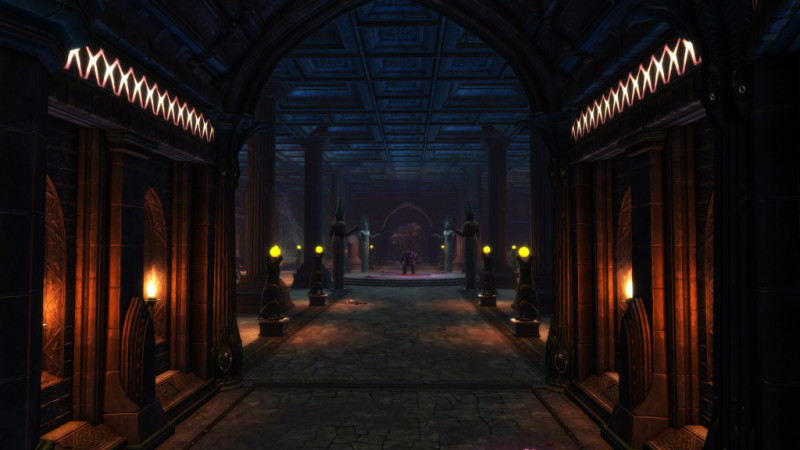 Things begin with the hero or heroine receiving a mysterious letter, which points them in a new direction and kickstarts another major questline. Thus begins a trip to Mithros, where the war has been hard on people who are trying to rebuild and get by after such a troubling time. Unfortunately, a jerk named Telogrus, who calls himself the God of Chaos, has other things in mind for the poor people of Amalur. His goal? Well, he'd like to claim what he considers to be his mortal kingdom, and tempt people to join him with promises of freedom from the fates.

This new storyline – which is honestly underwhelming, especially after the long wait – ends up sending our hero to the farthest reaches of Mithros, where snow gives way to a powerful forge. There, they'll learn how to craft chaos weapons, create chaos potions and combine chaos gems. It's through this that the player may one day stand up against his or her new adversary.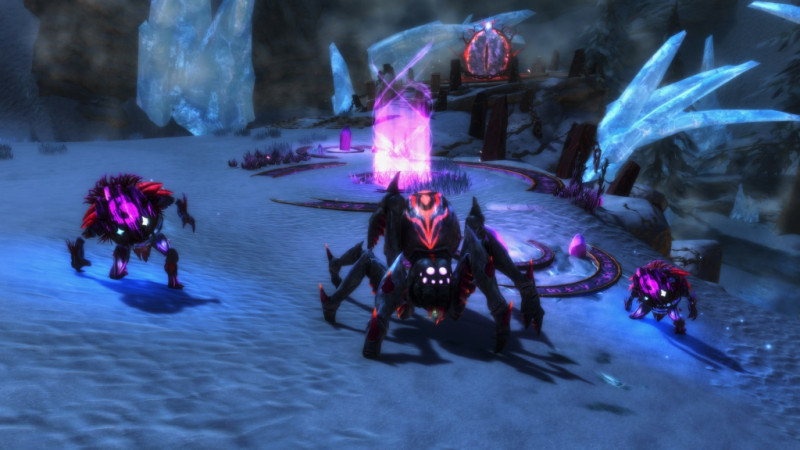 For the most part, Fatesworn is pure Kingdoms of Amalur. There's lots of foot-based traveling, tons of fighting and a good amount of side quests to tackle, with some being better than others. This is the core gameplay loop that made me fall in love with this game, and it's why I can keep coming back to this thing over and over again. Hell, it's why I'll probably finish or restart the PS4 version in the future.

Things aren't all roses, though, because some of the worst parts of the original experience are amplified here.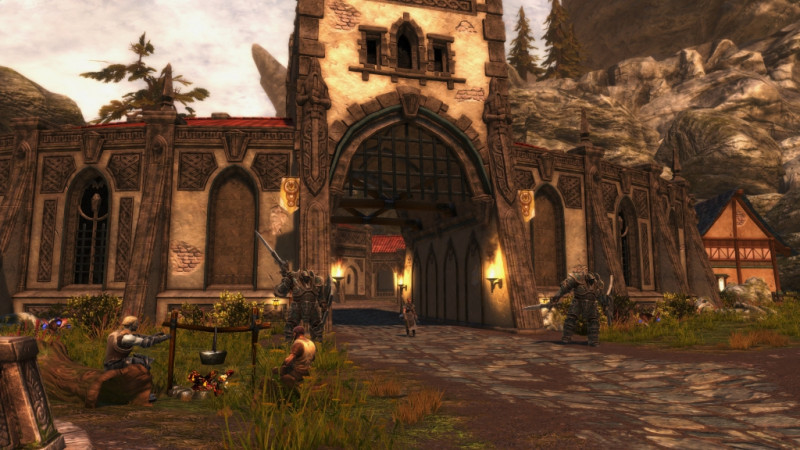 For one, there are tons of enemies; so much so that you'll be tasked with facing big, annoying groups. This doesn't make what was originally an easy game harder organically, but it does do so artificially, because it can be hard to move and attack when you're getting hit from all angles. I found this to be more of a nuisance near the end of the DLC, though, because dungeons would throw large groups of some of the most annoying enemies at me at once. Massive spiders, human spellcasters, Niskaru tyrants, trolls and sometimes dragons.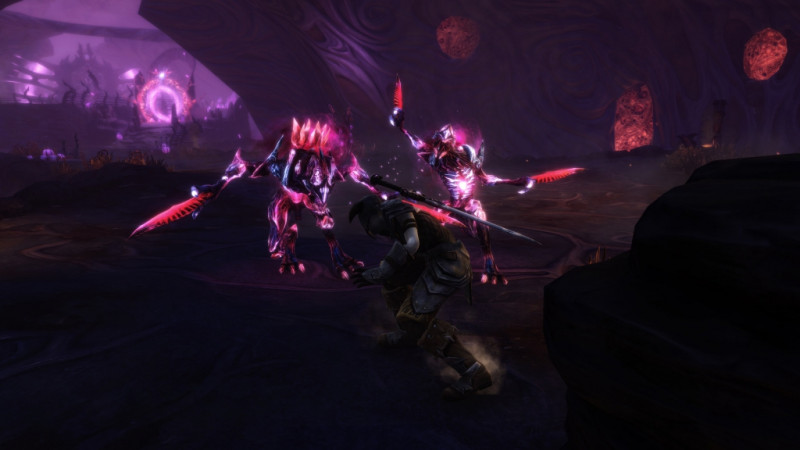 I beat the Xbox 360 and Xbox One versions on hard, and had little trouble in doing so. This isn't a hard game. It's just an annoying one at times here, because the developers decided to pull an 'everything but the kitchen sink' approach.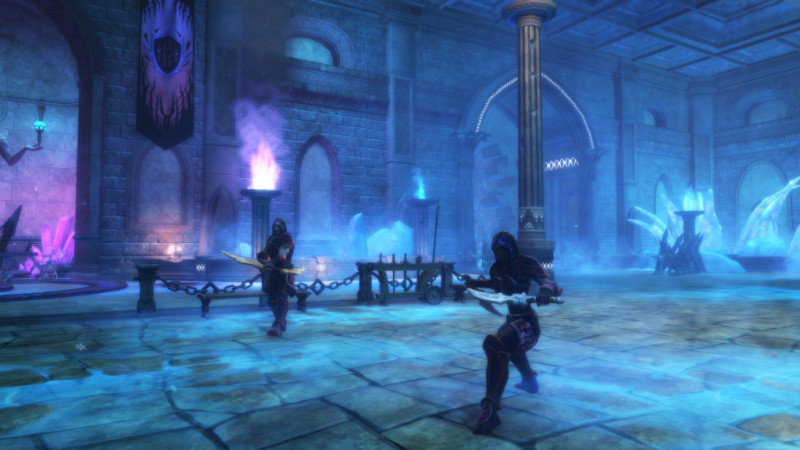 Moving on, I must admit that this was originally skating by towards at least an eight out of ten. However, the latter part of this new campaign ended up boring me. Yes, you read that right.

The latter parts of a quest are supposed to be big and epic, but once Fatesworn introduces chaos weapons and magic, it becomes a chore to play. Why? Well, the God of Chaos has unleashed special chaos enemies throughout Amalur, and the only way to hurt them is with said chaos weapons. The idea is that you must hit them enough to fully deplete their chaos 'shields' before you can hurt them, especially with any regular weapon. Couple this with the large groups of enemies I mentioned above and there's a recipe for some frustration.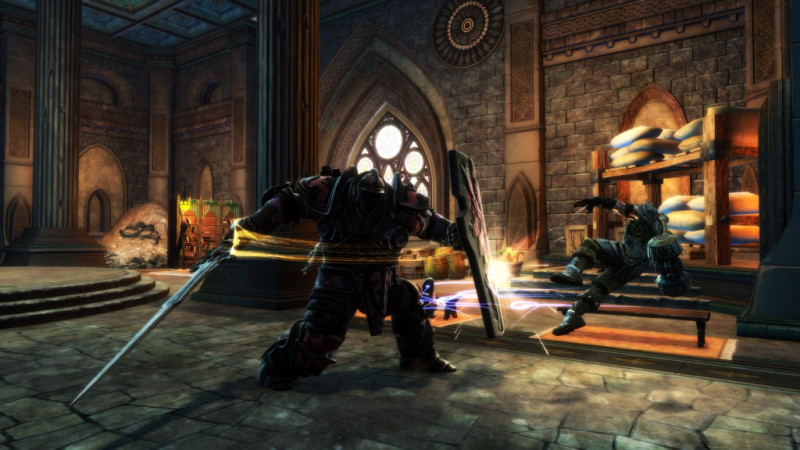 One of the last quests, then, involves travelling to five different dungeons of sorts, and destroying their chaos portals. That means finding the area (which usually isn't too hard, but doesn't always allow for fast travel), and closing upwards of four or five different portals. Sometimes there are light puzzle encounters to deal, like having to flick switches to open gates blocking your way.

Then, once you've closed all of the surrounding portals, you can enter the main one, which sends you to the Chaos Realm. However, while that may sound cool, this new underworld of sorts is pretty basic. Its areas may look different, but they're a whole lot like many of the dungeons found in the earlier parts of the game, wherein you have to find the right path to your objective. Along the way, you'll find special switches that unlock specific doors, and will sometimes get annoyed looking for them.



Needless to say, it's nothing we haven't seen before, and it's really not all that fun. Having to do the same thing several times in a row usually isn't, but when it's coupled with such basic dungeon design, an overload of enemies and such a boring quest in general, it's even less fun.

It's too bad, because I enjoyed everything up to this new twist. Its introduction unfortunately bogged things down in tedium, and led to me wishing I could just be done with it already.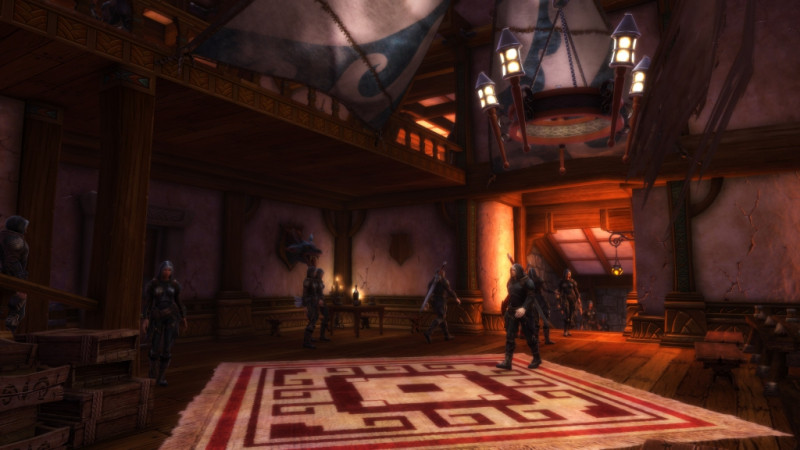 Presentation-wise, this is pretty much the same as what you got with the rest of the Re-Reckoning experience. That is, outside of some new snowy peaks, a few different enemy designs, a lot of pink chaos magic and enemies that are imbued with pink chaos.

It ran pretty well on my Xbox Series S review unit, but I did notice pop-in and slowdown as I ran through certain environments, including one of the new towns. I would also encourage you not to expect something new in the visuals department, because this isn't a new game. Since it's just an add-on, it uses a lot of assets, as well as the same engine and tech, from the rest of Re-Reckoning and Reckoning before it.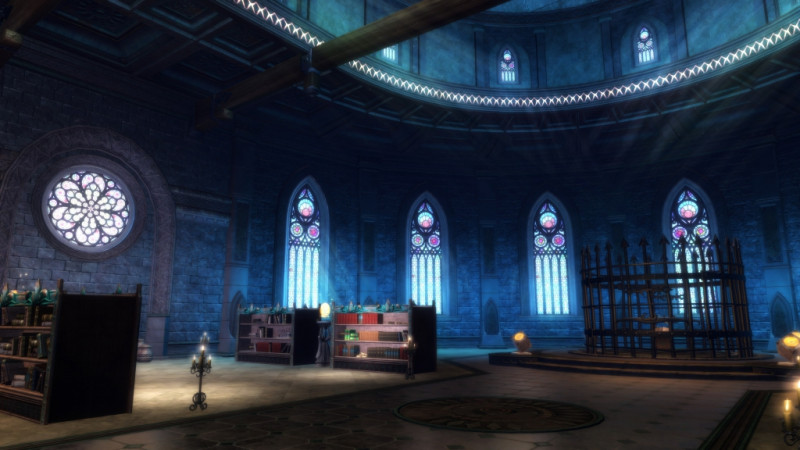 With all that being said, I wish I could turn around and give Kingdoms of Amalur: Re-Reckoning's Fatesworn DLC a great score, and recommend it glowingly. However, that simply isn't the case. While the first 60% of the experience was a welcomed return to one of my favourite games and fictional worlds, the rest was a disappointing slog.

**This review is based on the Xbox One version of the game, which we were provided with by the publisher and reviewed on an Xbox Series S. As of writing, this DLC has no achievements despite having trophies. It also took this reviewer 10-15 hours to finish, and not to the absolute fullest.**