We Were Here Forever - Preview
by Adam Dileva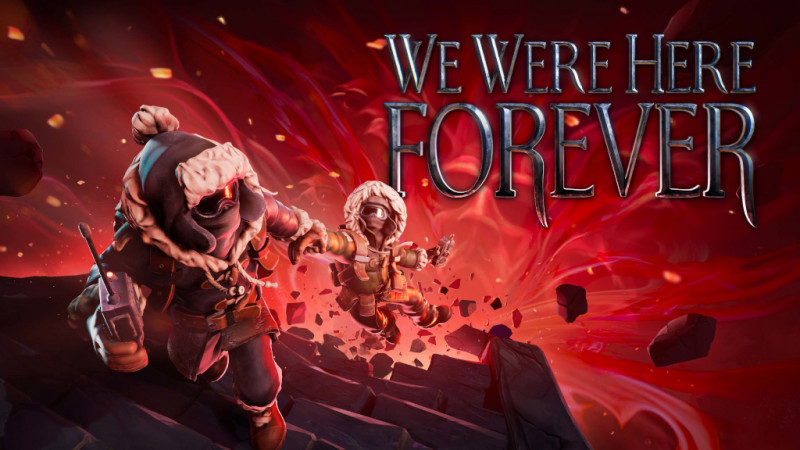 I've been a really huge fan of the We Were Here series once it released on Xbox One back in 2019. After that I was lucky enough to review the sequels since, and with We Were Here Forever announced and releasing shortly, we were given the opportunity to be one of the first to play with an early access beta via Steam. While we will be waiting for the console version release, we got our first taste of the latest entry and came away impressed.

Let's rewind a bit first though, as maybe you're not aware of the We Were Here series. They are a puzzle adventure game that is played online cooperatively where you're tasked with trying to escape Castle Rock as a pair of explorers that are usually separated from one another, so the only way to communicate is via your one-way radio. I've dubbed the series 'The Friendship Test', as you're going to see how truly effective your communication is with your partner, a test I nearly failed each game. Funny enough, I've had to play each game with a different partner as they refused to play with me each sequel, and for We Were Here Forever I too had to find a new partner, one of our other writers, and this was her first experience with the series, which I'll let her give her thoughts below shortly.



Having really enjoyed the first game, I reached out to review the second game, We Were Here Too (which you can read HERE), and the third, We Were Here Together (which you can read HERE), both of which I quite enjoyed. We were even able to interview developers Total Mayhem Games about We Were Here Forever (which can be read HERE). Needless to say, I was more than excited with the opportunity to check out this early beta for We Were Here Forever. For those new to the series, you don't need to play the previous or in order, but there's some underlying lore that longtime fans will surely appreciate.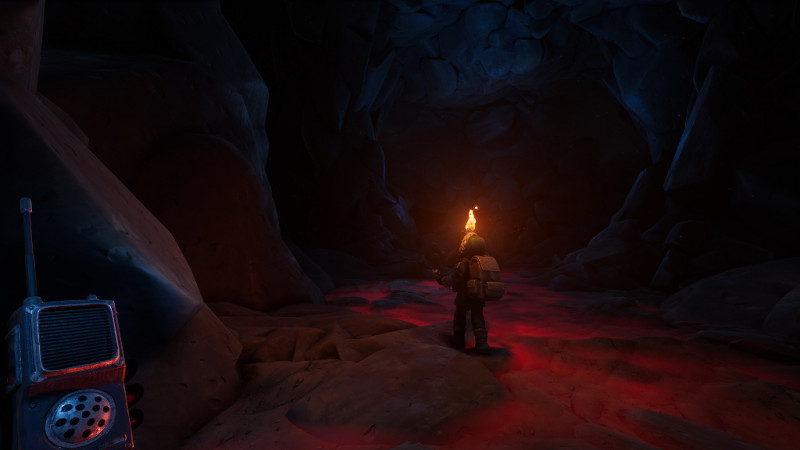 The first two entries weren't very narrative heavy, and while the bulk of the game is still focused on the cooperative puzzle gameplay, the last entry, We Were Here Together, definitely shifted to adding some more story to its core. Given that each game takes place in this mysterious Castle Rock, you're no longer simply playing a puzzle game going from one to the next, instead starting to see and understand that it's no coincidence that pairs of explorers have been going missing.

This early beta allowed us to jump into the gameplay portion, so while we aren't privy to the narrative aspects yet, We Were Here Forever seems to have a similar setup where you and your partner are somehow trapped within Castle Rock's walls, seemingly unable to escape. Were you betrayed? Was having you here a small part of a larger master plan? Will you find out whatever happened to the other missing explorers? Who is The Jester? I'm hoping some of these questions and more will be answered when We Were Here Forever releases shortly. Developers Total Mayhem Games have even started releasing a live action six part live-action series that goes into the history of Castle Rock titled We Were Here Stories: Chronicles of Castle Rock. The first two episodes have been released at the time of this writing and can be viewed HERE.



To escape the bowels of Castle Rock you and your partner are going to need to not only work in unison, but rely on communication that other games seldom ever force to this degree. You and your partner will bond and need to be like-minded if you want any chance of escape. What may seem like a simple puzzle in the beginning might just be one small portion of a larger one, which my partner and I found out within the opening section of We Were Here Forever.

We Were Here Forever will test your mettle and communication with your fellow partner with a large focus on how you help one another separately. Teamwork isn't just suggested, it's absolutely necessary, done completely with communication across a one-way walkie-talkie. This one-way radio is important to note, as when someone is speaking, the light on the radio illuminates, indicating that the other person should be listening. If they try to speak when the first person is talking, it won't be heard. This takes some getting used to, especially when I'm accustomed to open party or discord chats.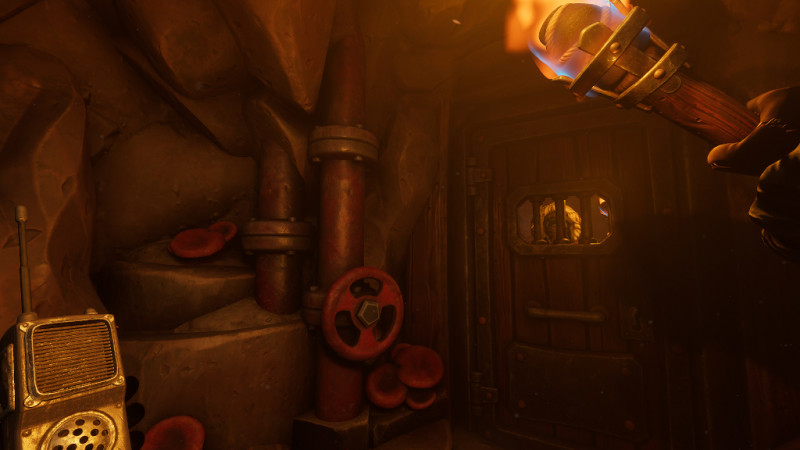 Playing online cooperatively, there's no local option, but for good reason. The whole premise of the series is that your duo are generally split up for the majority of your time in Castle Rock. There's always a reason why you split up, as maybe one person needs to stand on a lift as the other is elsewhere cranking a wheel to move you, or hitting a switch on a different side of a chasm while you're solving some other aspect of the puzzle. With the core premise being about communication, this would be a moot point if you could play split screen and see what the other person sees, as you are meant to be the other players eyes and ears, and vice versa.

Played in first person, you'll see what your character sees, generally always holding your radio in your left hand and possibly an object like a key or something in your right. Having this perspective means you'll need to be conscious of your viewing angles, where to stand and other constraints. You and your partner will be connected at all times with your radio, but with no way to see what your partner sees or needs to do, this is where your communication starts to play a vital role.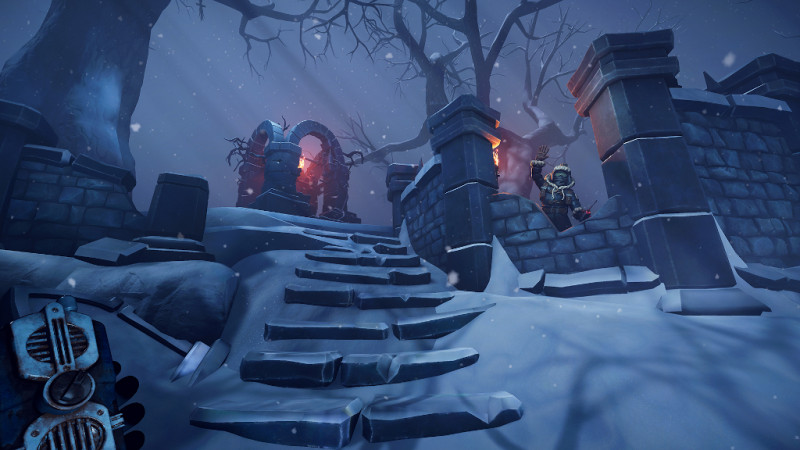 For example, within We Were Here Forever's opening moments, I saw a door with a green lock I couldn't open, a conveyor system that seems it went over to my partner's side of the chasm, a slot machine type of object with a clock on it and some sort of tapestry with some odd symbols on it. I of course won't spoil any of the puzzles or solutions, but trying to communicate everything I see with just my voice is quite a challenge, and they must do the same. Generally the puzzles will require inputs from both explorers, either simultaneously or in a specific order, but even figuring out what you need to do before you get to that step is quite a journey. Filled with lots of trial and error, you can absolutely expect to become stumped at times, but once you figure out effective communication between you two, We Were Here Forever will become an amazing experience, just like the previous entries.

The majority of puzzles in the series are generally quite asymmetrical, and since you're usually split up from one another for various and narrative reasons, your success is going to be very dependent on the conversations you have. Nearly every puzzle is going to require some sort of cooperation and communication, and given you only have that radio to do so, even a very small detail can make the difference between swearing at your partner and finding a successful solution. It's initially much harder than you'd expect at first, but once you and your partner find your groove it's one of the better coop experiences I've ever had.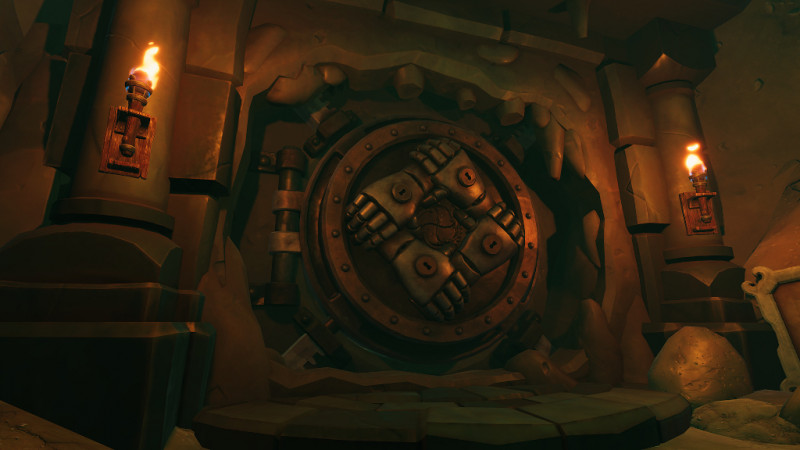 Here's just a few examples of some of the early puzzles we had to solve in the opening area in We Were Here Forever. The slot machine I mentioned earlier actually takes two people to solve. My side had a rotating panel, like a slot machine, that seemed to spin every time the clock above reached 12 every ten seconds or so. With a few static symbols underneath each spinning column, my partner had to be on the other side of the wall and try to figure out what to do. Her side had a few buttons that corresponded with specific symbols as well. Clearly we needed to time something and hit the right buttons, but before even doing so we needed to identify everything we saw so we know what the other person could see and interact with. We described each symbol to set our baseline, eventually agreeing what each one looked like and made a code word for each. After this it was some trial and error, but we figured out what we needed to do, unlocking a sprocket we needed for a different puzzle and opening a shortcut doorway so we could meet up again.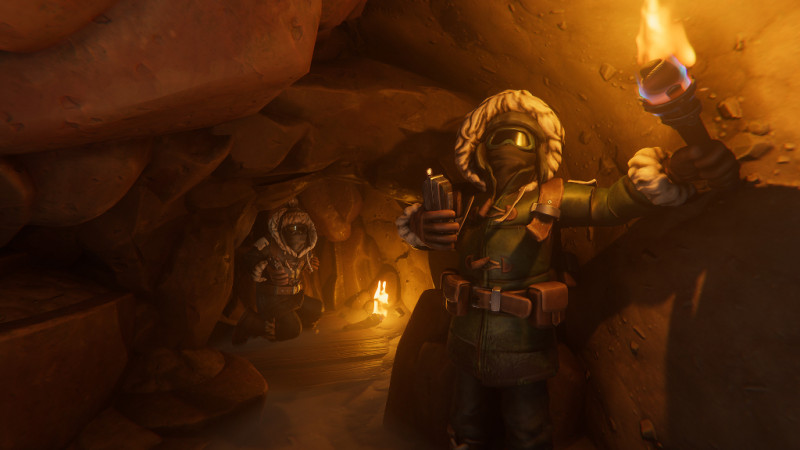 Another puzzle which was incredibly complex had me trapped in a cage going into a vault. The only thing I could see was a massive door with a compass, some outer, inner and middle rings, each with a certain amount of unique symbols. Of course this isn't anything like what she was seeing, somehow finding a book with symbols. We figured out that we were describing the same symbols, so had to test what did what on her end pushing buttons or pulling a lever. This took a lot of trial and error, but was incredibly satisfying once you solve a puzzle you've been stuck on for a while. Try scribbling down a quick doodle randomly, and before you read any further, now imagine trying to describe to me how to draw that without showing me it. That's the crux of We Were Here Forever's communication and how important it is. We ended up describing one of the symbols as 'an upside down alien with one eye and antennas' and another as 'poop', but it worked and we knew what both were talking about.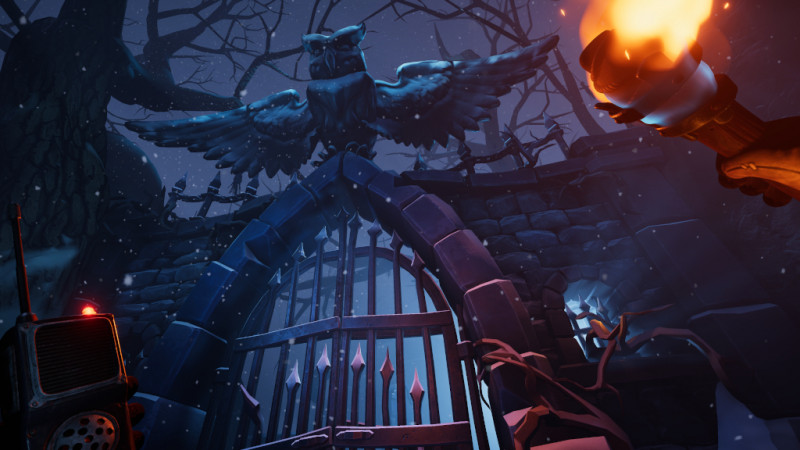 There is a hint system in place if you truly become stuck, but these really are only subtle hints. The first can be unlocked, but the next two which will give a little more detail can't be seen until a certain amount of time goes by. While we used these hints, it won't explicitly tell you the solution, still getting you to figure out the answer for yourself but subtly guiding you in possibly the right direction.

Now, we've talked about needing to play with a partner, but who you play with is going to probably determine your success or failure. You'll be able to create an open and public room, but given how much detailed communication needs to happen, you're going to want to play alongside a friend that you know you're able to communicate with. Even with good friends, We Were Here Forever is going to show you how well or not you work together as a team.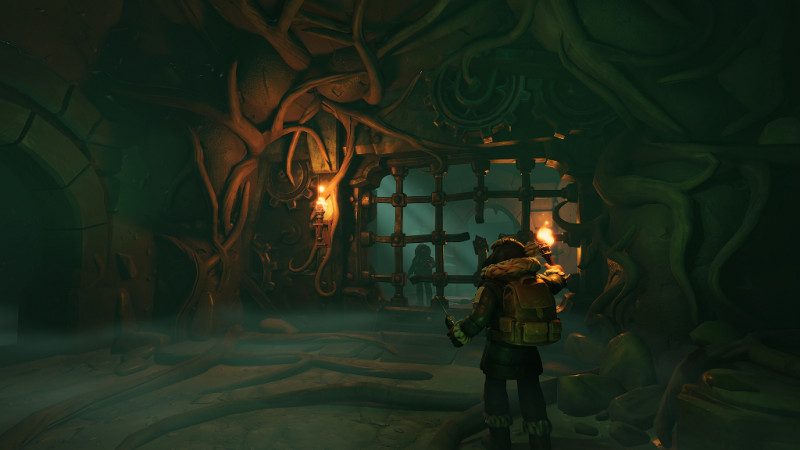 Could you cheat by sending pictures of your screen to one another? Sure. Could you choose to use a party or discord chat to have open lines the whole time? Of course. Could you even each stream your game and watch one another? Yup. But I don't suggest any of this. Play with the one-way radio included if you want the true experience. Infuriating or not, it makes for a much more memorable experience, even if it will test your friendship at times when what they tell you makes absolutely no sense, only to find out they don't know how to describe what they see effectively.

My fellow writer here at XboxAddict, Peggy, was kind enough to endure playing this We Were Here Forever beta with me, though to be fair, wasn't exactly sure what she was getting herself into other than to "check out this new co-op game with me". I gave her the general premise of the series gameplay and how we need to work together and communicate, but I always enjoy seeing a new audience finding the We Were Here games and their initial reactions, as it's a very unique gaming experience unlike any other. I've asked her to write a brief description about her experience and first step into We Were Here Forever to share her experience as someone new to the series:

I'm truly a new player to this franchise with We Were Here Forever being my introduction. Adam invited me with the simple "Hey wanna check out this co op game with me?". He knows I love puzzle games and let's be honest here, I read his invite as 'I need you because you're the smartest person I know'… Hah!

In all seriousness though, I had no idea what to expect, and after a quick intro from him about how it's a game based on communication but using radios where you both couldn't talk at the same time, I thought we would be in trouble. We're both talkers. I am also not experienced with PC gaming, so was a bit apprehensive about how I would hold him back.

As it was, the controls were quite simple to jump into and once I got into the habit of remembering to push a button to talk, let go to listen, we were off. Playing through the first section, we played a combo of working side by side to solve puzzles and also being separated, trying to figure out what was needed and communicating what we saw to one another. Not an easy task for most people. Luckily, Adam and I are similar personality types and like the same type of nerdy things, so explaining the images we were seeing using other familiar references made it easier. Also, if in doubt, make up your own jargon for it. My brain will never forget the shell symbol we referred to as 'poop'.

The puzzles were a combo of timing as well as mazes and other puzzle types. Solving them gave me many 'a-ha' moments. I thought they were smart and well done. I am very much hoping to play more of this once it drops in full.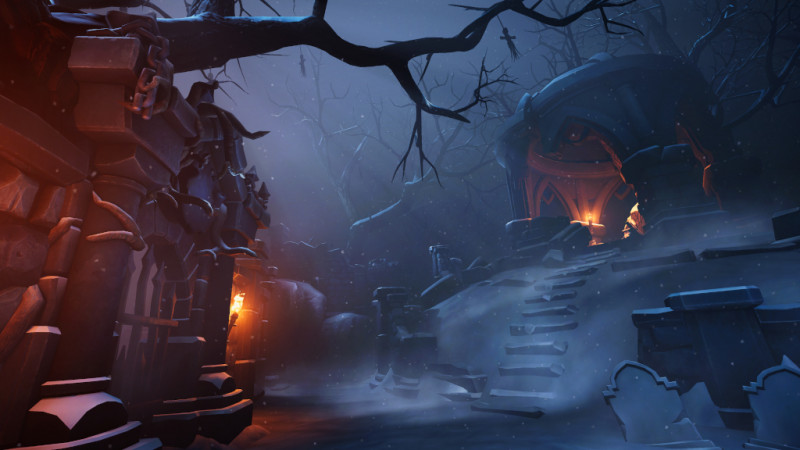 Given that release is still a little ways away, we of course ran into some bugs and minor issues, none that I hold against it as these will most likely get fixed before launch. What did initially impress was the leap that the visuals and aesthetic seems to have improved since the last entry in the series, We Were Here Together. Visuals have been improved, with not only its lighting when you have a torch and the light reflecting across caverns and hallways, but just the scope in general. Being early access, I'm certain there will be some more improvements before launch, so I'm excited to see the difference come launch.



Speaking of launch, We Were Here Forever is set to release May 10th for PC on Steam and the Epic store, with console releases coming 'shortly after'. Even though we only got to experience a small portion of We Were Here Forever early, I'm completely ready to put another friendship to the test and play through twice given the different viewpoints and puzzles for each explorer.

**We Were Here Forever (Early Access Beta) was provided by the publisher and previewed on PC via Steam**