Astro A10 Gen 2 - Gorgeous and Wired
by Peggy Doyle









Logitech has been making high quality gaming accessories for decades and ASTRO falls under the Logitech brand. Having worked in gaming retail for close to 8 years, Astros are consistently a top choice for gamers. The A10 has long been a staple budget headset and after 5 years we've got a refresh with the A10 Gen 2. The Lilac colour I was given to review has small mint accents (in the springs) and is definitely the prettiest headset I own. It has improved on its predecessor in terms of both comfort and sound and still managed to keep the $59.99 USD/ $79.99 CDN price tag.



Features/Specs:

Primary Specification:
- Microphone: 6.0mm uni-directional Mic
- Ear coupling: Over Ear
- Connection: 3.5mm 5 pole jack
- Drivers: 32mm Neodymium Magnet

Technical Specifications:
- Frequency Response: 20-20,000 Hz
- Distortion: <3% at 1 kHz
- 104 DB +/- 3dDB at 1 kHz
- DC impedance 32 ohms

Physical Specifications:
- Headband Pressure: 4.5N
- Weight without cable: 246g
- Height: 17.3 cm (slider closed)
- Width: 18.3 cm
- Depth: 7.7 cm

Included in the box:
-The Astro A10 Gen2 headset, 2.0m A10 volume cable and a PC splitter cable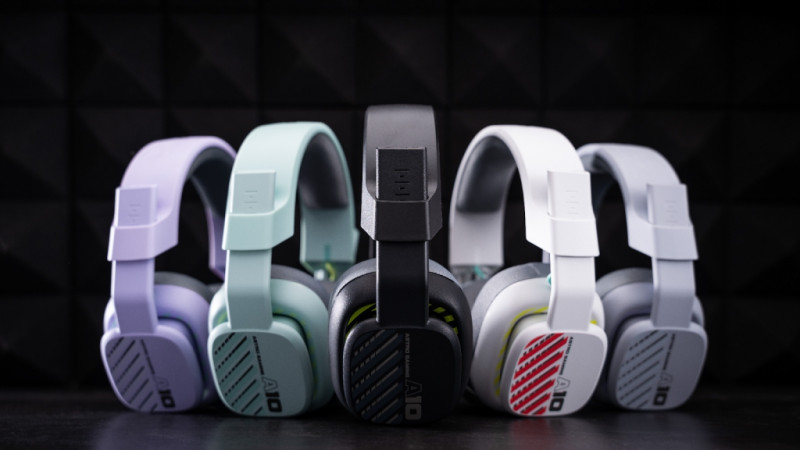 The updated version of Astro A10s come in a new lineup of colours including Black, Grey, White, Mint and Lilac, with each colour option having accents of a different colour giving each a bit of personality.

With their light weight (at only 240g), their construction was a concern at the initial unboxing, but after putting them through 'gamer testing' of pulling, twisting, one hand removal and adjusting over and over, there are absolutely no concerns for their construction. Astro boasts their 'rugged durability' saying that their flexible headband will 'withstand anything you throw at your headset, or you throw your headset at'. It even shows them being twisted on their website. I replicated this twisting motion many times and found no concerns. They bounced back to their shape immediately each time. This alone makes the headset stand out as being a durable gaming headset, especially if you have younger gamers that may be a bit rough or careless with their gear.

To be honest. I twisted them more than the pic below, even tossed them around a fair amount. I even walked on them accidentally. Good job on durability Astro.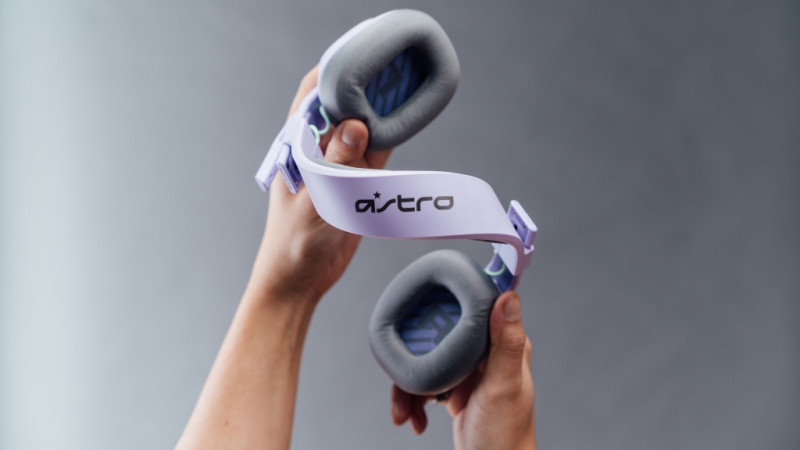 I wore the A10's for up to 6 hrs at a time and was never uncomfortable. These are a bit smaller than my regular headset and that was noticeable in the ear cups. They weren't as comfortable as my regular set, but not uncomfortable by any means.

In-line controls contain the volume wheel. One thing missing in my opinion, is a mute switch. Muting is done by lifting the mic. I would much rather have a mic mute button to quickly mute when grabbing a bite of food or quickly talking to someone outside of the game. I can see how some would find the ease of a flip mic preferable though. I am just more used to a touch mute button.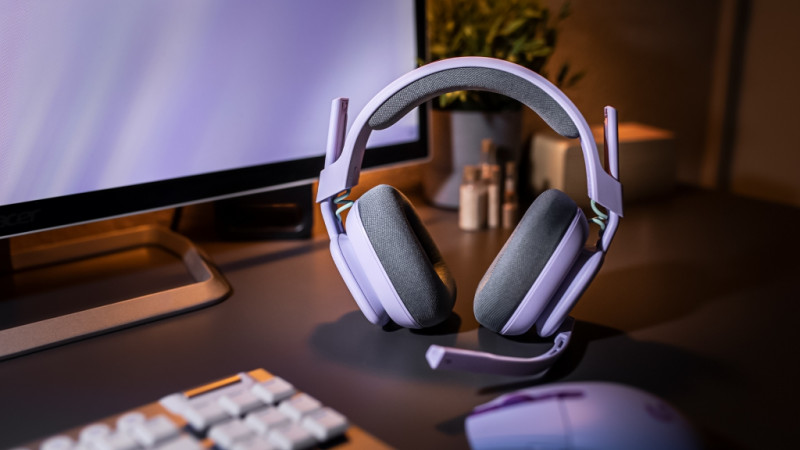 Ear cups are made of a breathable fabric vs felt, with memory foam underneath providing a comfortable fit. Wide padding on the headband ensures proper fit without being too snug. The headband is built to distribute the weight and pressure well. The ear cups fit better and are sleeker than the previous version of the A10 and are 2-piece construction and have vertical arms that can be slid up and down to ensure a better fit. The fit was snug but not tight. I think if you had a larger head these may potentially be a bit too small though. I did pop them onto a Squishmallow (stuffed animal) with a head size that stretched those 36cm/14 inches from ear cup to ear cup and they still had some more give. But since he can't tell me how it felt, I'll just assume they would be more snug the more they are stretched out.


The A10s are not noise cancelling and you can hear people in the room with you. This means there is no excuse for anyone (kids or partner etc.) to not hear you if you call to them.

A uni-directional boom mic is on the left ear cup and features a flexible rubber arm and muting is as simple as flipping the boom mic upwards towards teh ear cup. A 3.5mm port is on the bottom of the left ear cup to connect the 2m long cable. The mic is permanently attached while the headband and ear pads are removeable. I didn't see any mod kits to replace available at this time though. They have this option with the more expensive A40 and A50.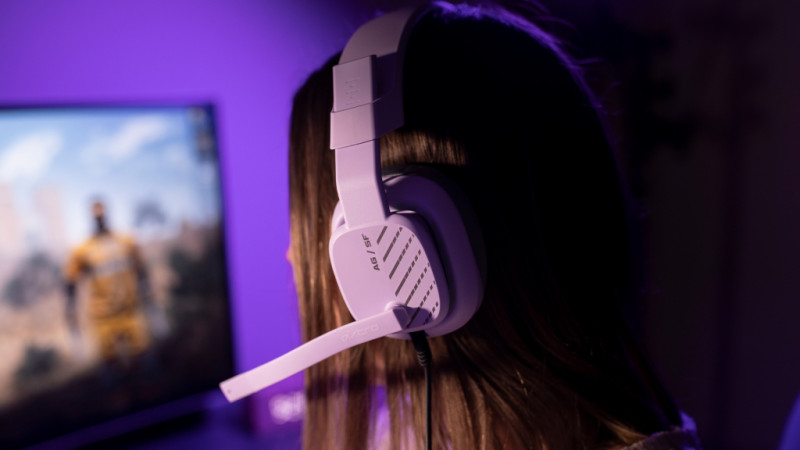 One of the biggest complaints I hear about headsets in general is from how others hear you. I had no complaints from people I talked to in party on Xbox, PS5 or over a phone call. Sample recordings showed no concerns either and my voice was clear and crisp. The mic didn't pic up any surrounding sounds from my room like the fan that is always running. They are perfectly acceptable for party chats and simple recordings or streaming. If you are really serious about creating top notch audio for content creating, you'd likely want to invest in a separate USB mic though.


Quotes from friends in party chat:




"You're a little 'hollow' sounding." (like I was in an empty room)


"A bit fuzzier than your other mic."


"I wish I could hear you less clear." (always has to be that one friend).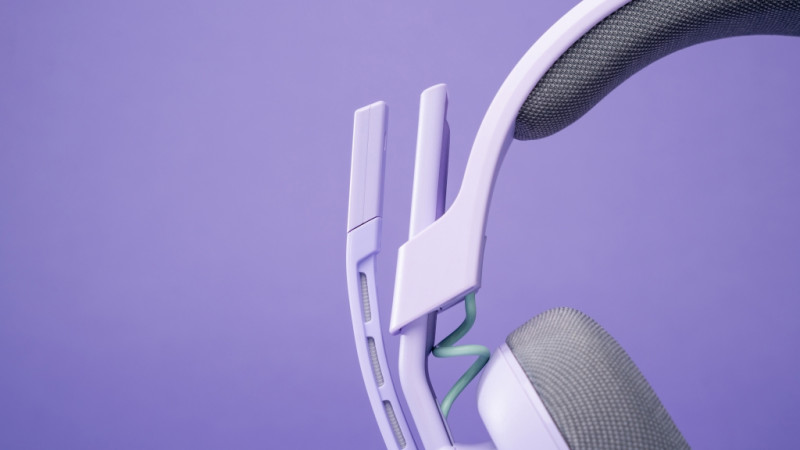 I am by no means a serious audiophile. If I can hear the game well and people I'm playing with, I'm happy. Astro is well known in the industry, and I've never had an issue with their sound quality. I didn't find any real distortion even at highest volume listening to music, and although there wasn't the best bass I've experienced in a headset, there was definite 'thump' to it. Soundtracks in games or music that was 'lighter', like acoustic guitars etc. had excellent quality. I found the audio to be balanced really well.

Since the A10 is a wired analog headset, it works with any of the major players out there, as long it has a 3.5mm jack. I used it on my Xbox Series X, PS5 and my Nintendo Switch in handheld mode while testing. I also used them on my PC and my Samsung phone using adapters. Slimming the drivers down to 32mm from the previous versions 40mm hasn't affected the sound quality from what I can tell. One concern I encountered was some audio dropping if the 3.5mm jack was nudged. It didn't take much to cause audio to have some static or drop to just one ear. This is my only concern with regards to long term durability.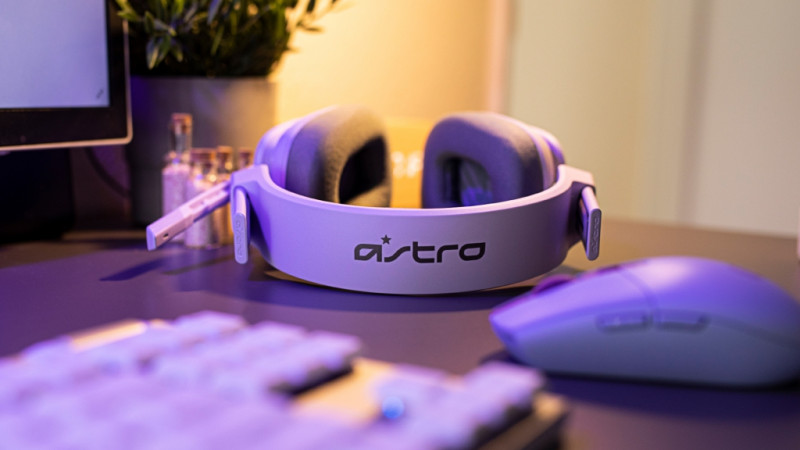 I play primarily story driven, single player games, but also played a variety of games to test the A10s. I played a heavily atmospheric game with musical soundtrack, a side scroller arcade style, and a shooter. Multiples of each in fact. I switched between my regular headset and the A10s and couldn't find anything glaring in their differences. Footsteps were clear, and explosions booming. Music felt full and dynamic. Driving around in Forza was a fantastic test of the audio, as the vehicles, environment and music were all wonderful. Conversations and dialogue were clear as well.


I also tested them listening to some videos on YouTube and streamed a bit of TV/movie content from services I have. Although they aren't as great as listening to surround sound in my living room, I have no complaints for any of the tests I ran on them, especially for a wired headset at this price range.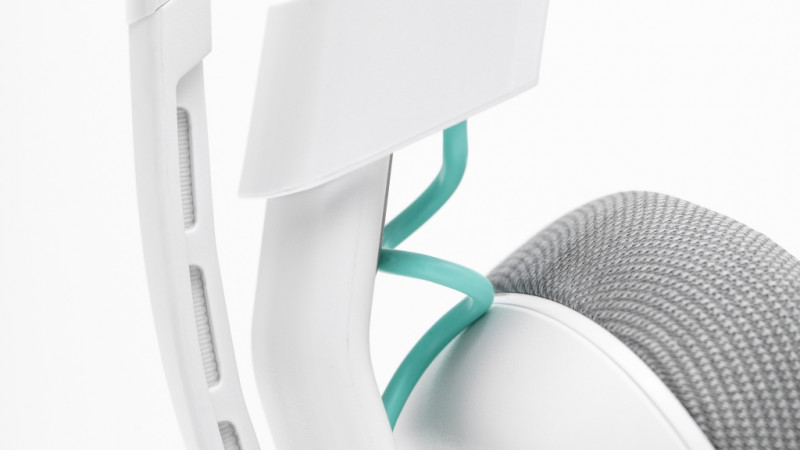 Astro A10 (Gen 2) is a budget Xbox headset that has fantastic performance from the speakers and the mic. It's comfortable and constructed well to withstand longer gaming sessions. Because it's wired, it's able to maintain a fantastic price point and has wide availability at retailers.

Astro A10 Gen 2's are one of the best headsets out there under $100. The fact that you can use them on any device that has a 3.5mm jack is a huge bonus, meaning no switching back and forth when changing devices. I used them on my Xbox Series X, PS5, Nintendo Switch, PC and my Samsung phone with issue. I believe the Astro A10 (Gen 2) is a fantastic value for the price.


**The Astro A10 (Gen 2) headset was provided and reviewed on an Xbox Series X among other devices**



Overall: 8/10