Asterigos: Curse of the Stars - Preview
by Adam Dileva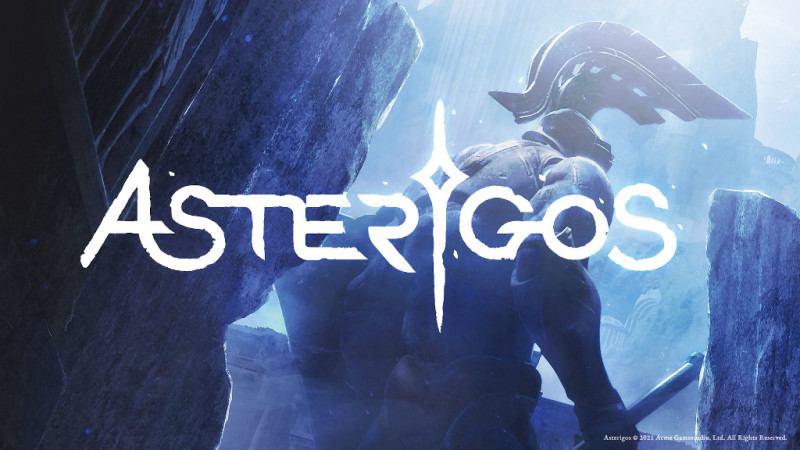 I'll admit, I never even heard of Asterigos: Curse of the Stars before I got an email about it, asking if we wanted to check out an early version. Checking out a trailer I was instantly impressed with how polished it looked and how its visual style seemed almost like a blend of Immortals Fenyx Rising with a bit of Kameo and Horizon: Zero Dawn mixed in. While I was really impressed with its visuals, I'll admit, I initially rolled my eyes a bit when I read that is had Soulslike mechanics and combat, as there seems to be almost way too many of those lately. But I went in with an open mind, and I'm glad I did.

The press build we were given access to was on Steam and only allows for about the first half hour of gameplay, but we were assured it was going to be functionally identical to the console version, so I maxed out the settings and plugged in my Series controller to have the closest experience I could have that would be like playing on my Series X when it launches later this year.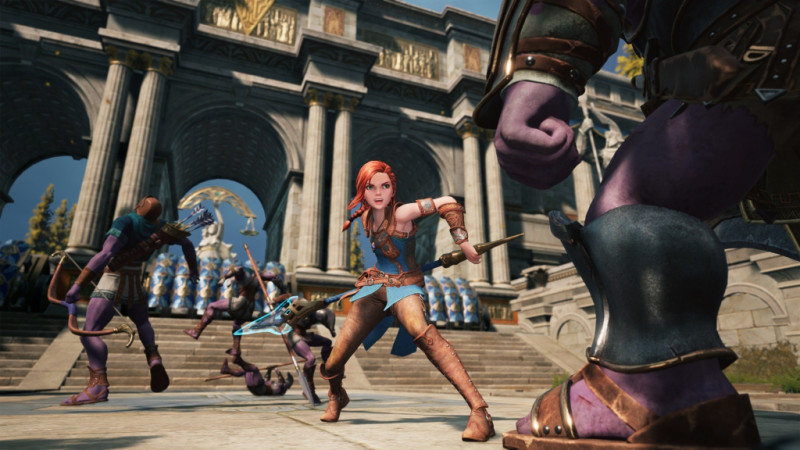 Inspired by Greek and Roman mythologies, you play as Hilda, a young warrior from the Northwind Region who enters a seemingly cursed city on a journey to save her father. The city of Aphes is massive in size when you see it from the outside, and while I only got to play in an opening portion, I'm more than intrigued and excited after playing such a small snippet of Asterigos. While I of course never got to experience much of the narrative, it's said you'll be deciding the fate of Aphes, where choices you make will affect and change the story, so I'm curious to see how weighted your choices will truly make on the outcome.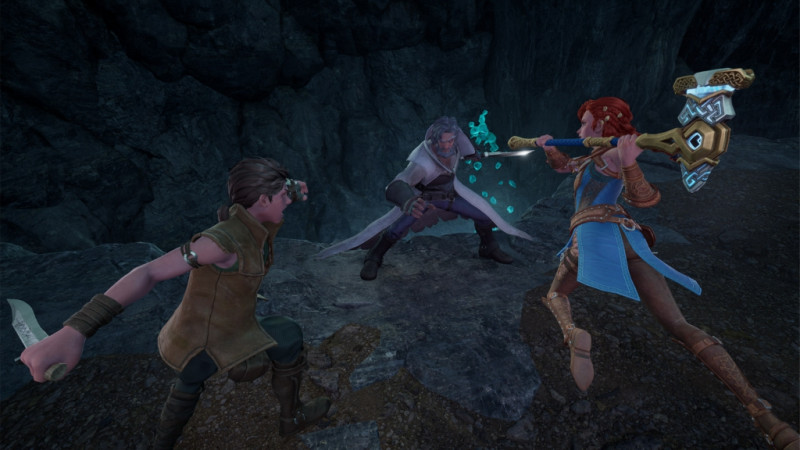 In this half hour demo I started out in a quick tutorial about movement and then combat, chasing down some vermin. Of course this ends up being a trap where you'll put your combat skills to the test against a few enemies. Throughout the rest of the opening section I explored a generally linear area and fought against two bosses before it ended.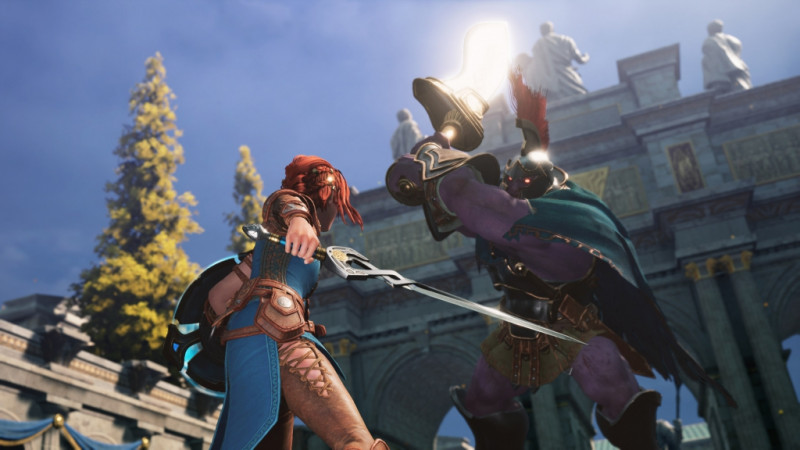 I was cynical when I read that it was going to have some Soulslike elements, as I'm generally not the biggest fan of the challenging genre. You can expect some of the staples, such as Stardust, which is the equivalent to souls, having to manage your stamina by dodging and rolling, and using special nodes as teleportation spots and to refill you're your health and mana. You have health potions, which of course is your Estus flasks and the combat is diverse.

What I didn't expect was the difficulty choices and accessibility. Souls games are known for their challenge, which is why I don't generally enjoy them, so I was expecting much of the same here. First off, there's three different difficulties, so if you want to actually enjoy Asterigos without becoming frustrated, you can choose an easier difficulty and still have a great time. There is of course harder difficulties for those that enjoy challenges, as it incrases enemy attacks and health from what I could tell, especially versus the bosses.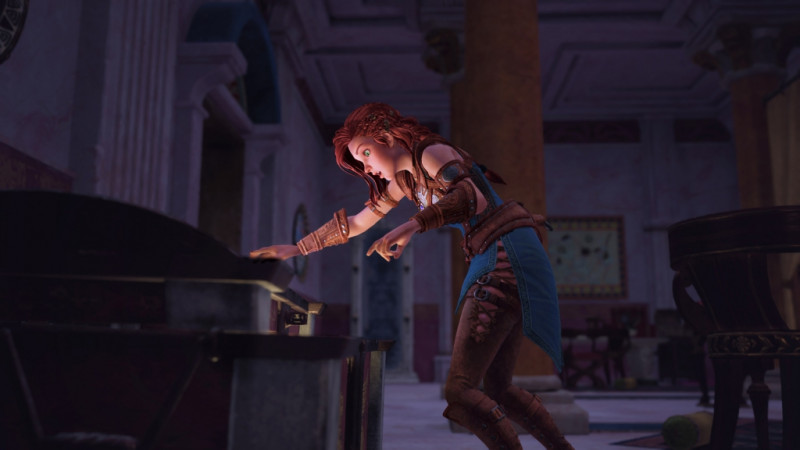 Combat was not as brutal as other Souls games, yet still was diverse enough with its multiple weapons and skills. With numerous side quests (which were not in the demo build), over 100 collectables and even a NewGame+ mode, it sounds as though Asterigos is doing all the right things, so I'm excited to see how it plays when it releases.

Combat is simple in premise, kind of reminding me of how Stranger of Paradise: Final Fantasy Origin has you able to swap between two weapons on the fly, all while staying simple yet has a lot of strategy based on your preferences and how you want to play. Difficulty in general was quite balanced, even against the second of two bosses I had access to I never once became frustrated given I had more than enough health potions when needed. These potions refill your health as you'd expect, but leaves you vulnerable for a few moments and also isn't instant, so it slowly refills your missing HP. This causes you to be cautious when healing and still needing to plan when the best time to heal would be. The fact that I was able to carry twenty potions was more than enough, though there are some skills and abilities you can unlock that heals you for more but allows you to carry less potions for example.



Listed as having more than sixty enemy types and over twenty bosses, the combat is easy to understand and wrap your head around. You're able to choose from six different weapons, able to have any as your primary and secondary simultaneously. Choose from Sword and Shield, Daggers, Spear, Hammer, Staff and Bracelets. Each has its pros and cons while also being best suited for certain enemies or situations.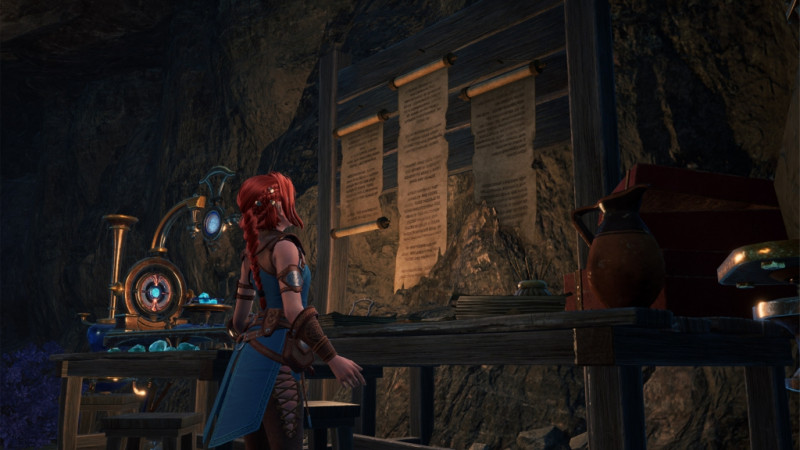 I quite enjoyed using the Sword and Shield as I was able to use my shield to block attacks from the front, though you're unable to move when bracing yourself for an attack. Daggers are low damage but very quick where the hammer is the opposite, slow and high damage while also able to break enemy's defenses. Spears allows you to attack from a slight distance and can also be used to parry attacks. My secondary weapon I enjoyed was the staff, able to shoot magic from afar which is simple when locked onto enemies. Lastly are the magic bracelets, performing quick mid-range magic attacks and creating deadly traps. With these six different weapons you can equip two at a time for a unique combinations. Each weapon has a main and secondary attack, so definitely take the time to experiment with all of them and see what works best for your playstyle.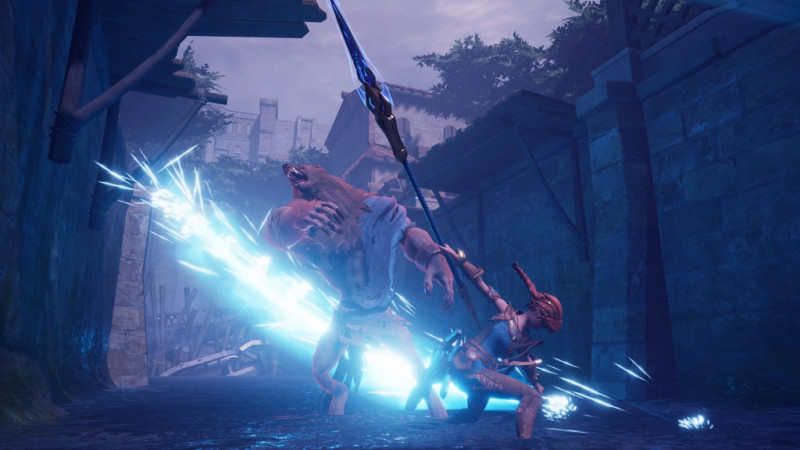 I was impressed with Asterigos' combat, as it was simple to grasp yet had depth and was absolutely approachable. Souls games pride themselves on punishing you, which I never found enjoyable, so this is a great blend, almost that happy medium. Some enemies required to get up and close while others were firing magic from afar, so you need to be aware of your surroundings.

With a special meter that fills slowly over time you can even utilize special attacks for massive damage, so there's plenty of variety to learn. You level up and can earn attribute and skill points, allowing you to customize Hilda. Spend points to increase your health or stamina, and skill points to add other abilities and passives. I'm curious to see how much this expands in the final release.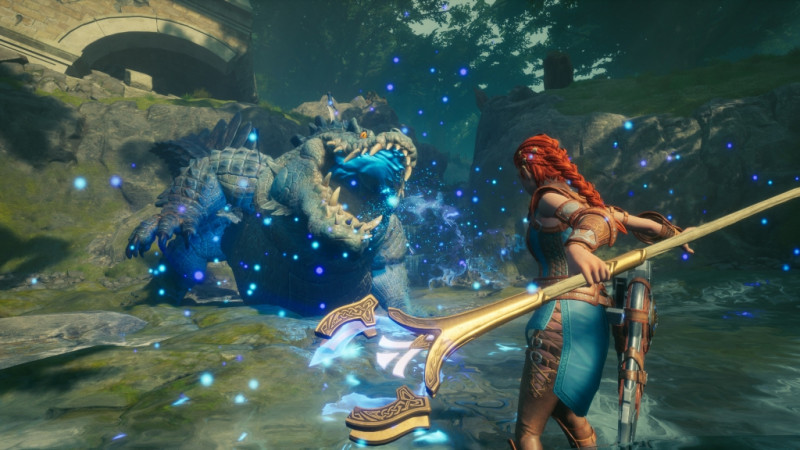 Aesthetically Asterigos is absolutely solid. I love its artistic style, as it's colorful and bright and not so drab and dreary like in most other Souls games. The limited voice acting I heard during story elements and when picking up collectables was quite decent as well, which is always a great sign. Combat really did surprise me though, as I was fully expecting a punishing experience as most Soulslike games tend to do, but Asterigos was surprisingly approachable and because of this and the difficulty options, made me much more excited for its release and made me enjoy myself.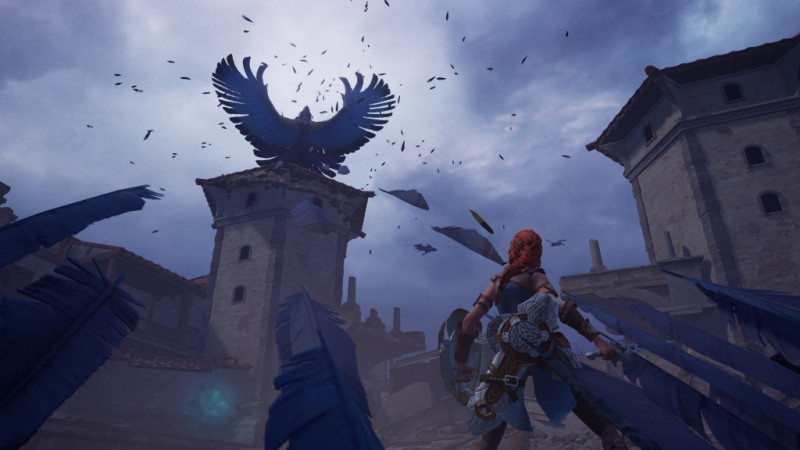 Was there bugs and did it seem a bit rough around the edges? Of course, though this was quite an early build, and while it is still a few months out from release, Asterigos went from not being on my radar at all to be quite excited and absolutely looking forward to it on release day.

**Asterigos: Curse of the Stars was provided by the publisher and previewed on PC with an Xbox Series controller**