Pinball FX - 5 New Tables
by Adam Dileva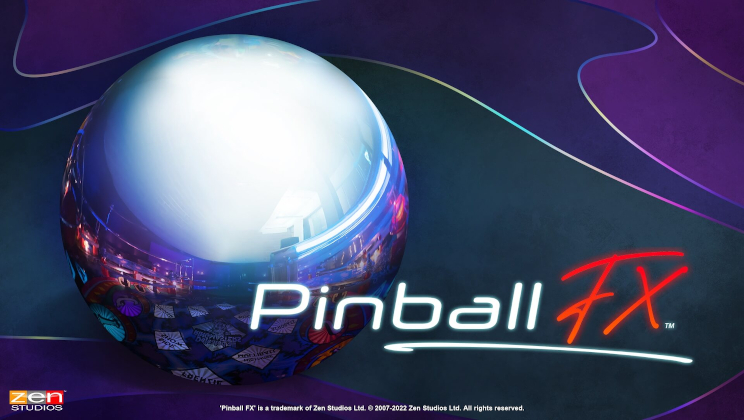 As I stated with in my review for the core game of Pinball FX, I'm glad I grew up in the gaming era I did, as I got to experience real arcades, with usually a good chunk of my pocket full of quarters going towards the pinball machines. Pinball FX released back in February, and while it isn't without its flaws, I've still been jumping on now and then to get a few pinball games in here and there.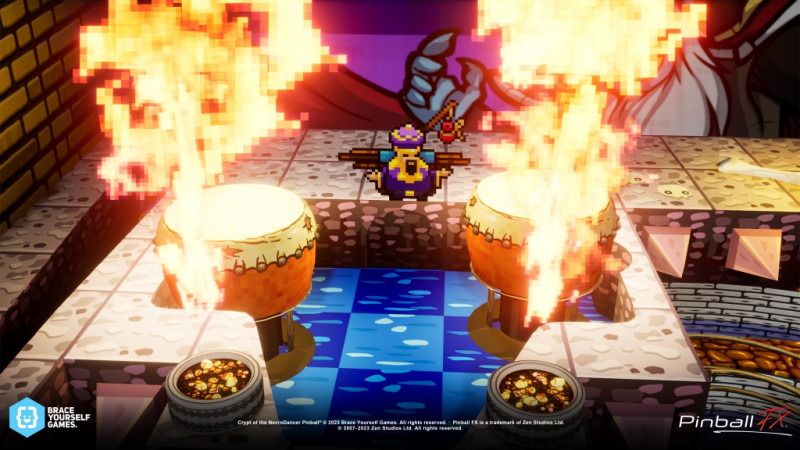 New tables have been added, which is what this article will focus on, though portions will be from my initial core game review. While playing virtual pinball is nowhere near the same thing as standing at an actual machine and feeling those flippers flip and the lights brighten, it's a substitute that will have to do, as arcades aren't commonplace any longer sadly. Hands down, the behemoth of the genre is Zen Studios, as that is their specialty, bringing console pinball games for numerous console generations now. For over a decade I've been playing Pinball FX and its sequels, always up for a game or two if I was short on time.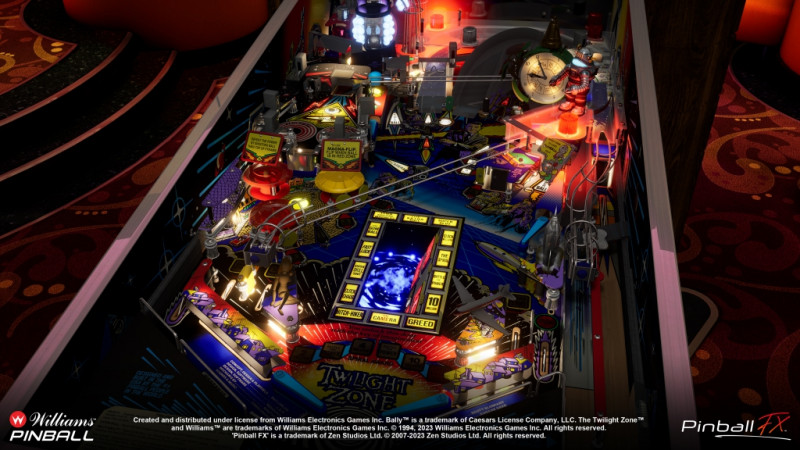 Pinball FX is a free download and comes with one table to play on indefinitely. This is to hopefully entice you to try out some other tables and of course then spend money on new ones or packs. Certain tables can be purchased individually whereas others need to be purchased in packs. With now nearly a hundred tables to try out and choose from, there's certainly at least a few you're sure to enjoy enough to want to purchase and keep. The pinball tables available vary quite greatly, themed from Star Wars, Marvel, Indiana Jones, Universal Studios, classic Williams Pinball tables and plenty of original Zen Studio designs.

Some tables are also what I'm calling 'virtually enhanced', meaning that there's extra flair that can occur in certain modes. For example, playing with this toggled on with the Indiana Table for example, you may see him using his whip to go from one side of the table to another, almost like if it was an augmented reality portion. You can toggle this off to play the table in its standard form without all of these extra distractions, but this is one of the bonuses of having digital tables, as Zen Studios can do a lot of things like this that wouldn't be possible on a real table.



Then there's what's being called the Pinball Pass. You know how you have a subscription to Netflix, Prime, Hulu and probably a few more services? How about adding one more for your pinball needs. The Pinball Pass is essentially that, giving you access to nearly every table for as long as your subscription lasts. Some tables are great, others maybe not so much, so instead of purchasing every single table, this is another option for you. There's even supposed to be more bonuses included in the future, but I can't speak to those as they've not been revealed yet.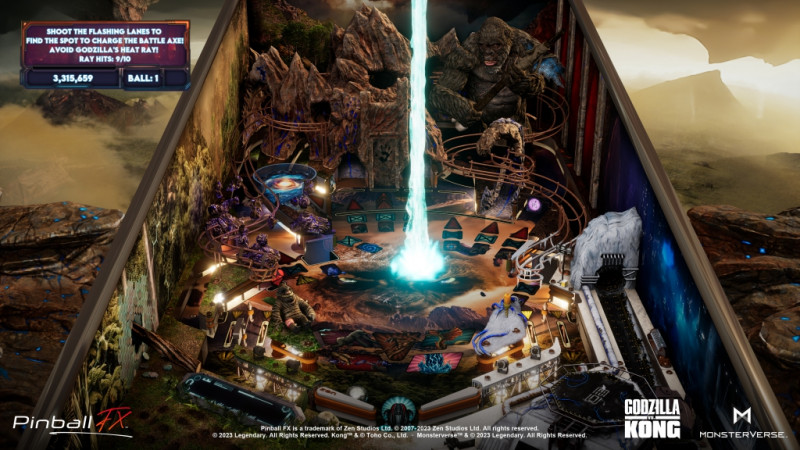 The Pinball Pass gives you unlimited play and access to the included tables, but there are a few that are not included, which I'm sure is for licensing reasons, but imagine loading up Netflix and being told that the latest Season of Squid Game isn't included and you need to purchase it separately, it's the same disappointment. Sadly the latest Marvel pack falls into this category, so even though I was given a Pinball Pass for the year, I was unable to play these tables as they are an extra cost on top.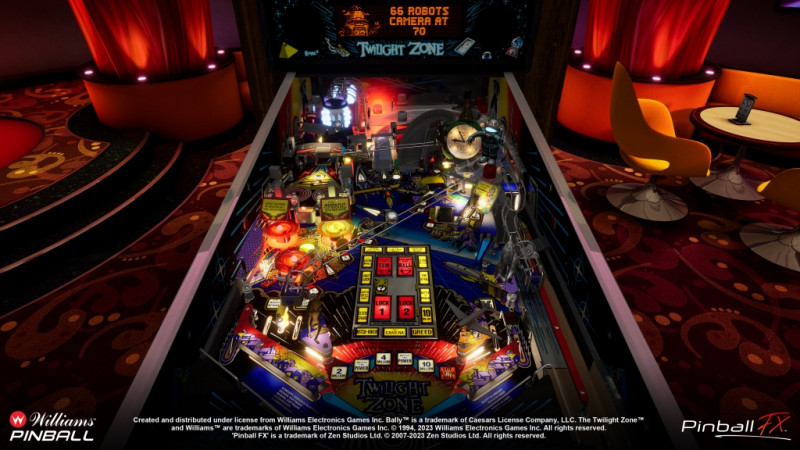 In typical gaming fashion, instead of simply purchasing the Pinball Pass with real money, you first need to buy their own currency, Pinball Coins, then purchase what you want with those. There's a handful of different bundles to buy, as you can spent these coins on other collectable items and such, but the Pinball Pass is 1200 Pinball Coins. That converts to $128.99 CAD. That's not a typo, it's well over a hundred dollars for a year of your pinball subscription. Sure it's great for the year you have the pass, but I can imagine the frustration when the day comes you need to resubscribe and reminded at how expensive that is. Yes you can purchase tables outright to keep, so there are options, but it can get pricey quite quickly.

A handful of new tables have been added in the latest update, most of which I quite enjoyed. 5 tables have been released, as well as a new Marvel Collection. Sadly the new Marvel collection isn't part of the Pinball Pass inclusion, so I was unable to play them, as they are an added cost. I did however spend time with the five new tables that have quite a variety of playstyles.



Crypt of the NecroDancer, Twilight Zone, and the Godzilla vs Kong Pinball 3-pack which features Godzilla Pinball, Kong Pinball and Godzilla vs Kong Pinball tables are the new batch of tables, and getting to play Twilight Zone again was an absolute treat. These tables also add in more challenges and collectables for your pinball room as well, which was a nice surprise.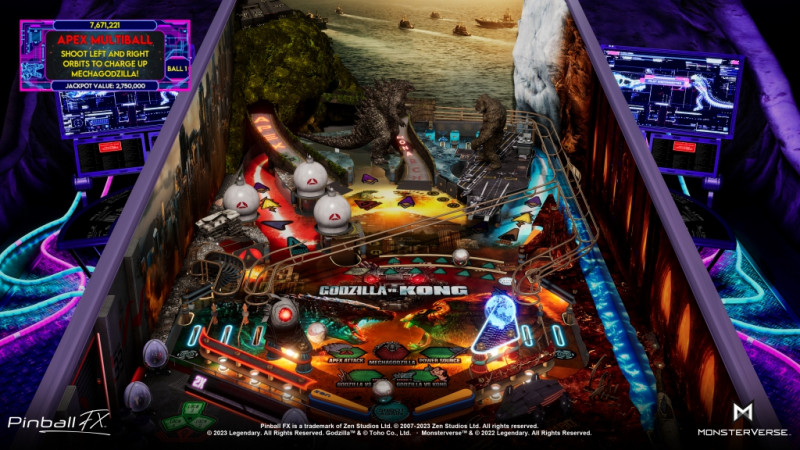 Crypt of the NecroDancer is a very unique table, as it doesn't confirm to your usual pinball rules and great for new players. Played to a tune, much like its original game, you actually don't lose a ball if you keep up your multiplier. This is done by hitting lanes at the correct times, and with some good music playing, it's a fun table to enjoy. It's a wide open table with a handful of lanes and targets to attack, easy for new comers yet pros will have a challenge trying to hit targets to the beat of the music to raise the multiplier. It's a really unique crossover that seems to somehow work, so kudos to Zen Studios for thinking outside the box for this table.



There's a Godzilla and Kong three-pack that includes Godzilla Pinball, Kong Pinball and Godzilla vs Kong Pinball. While this group of tables weren't my favorite, they were each unique from one another. Godzilla Pinball is a high scoring table and even on my first game I was able to reach multiball, so it's hard to not enjoy a table when that happens. Your ultimate goal is to battle Mechagodzilla in a showdown, but I've yet be able to do so with the required ramps and tagets.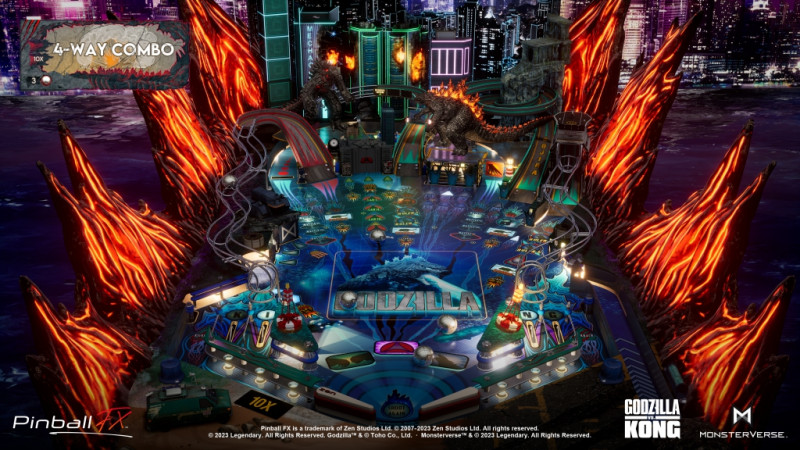 Kong Pinball is a wide open table with a few ramps off to the side and a bunch of targets at the top of the playfield. While I was able to play for a good length of time on this table, completing the timed objectives is near impossible if you don't have purposeful and accurate aim, as you're not given very long to hit he targets needed. Godzilla vs Kong is a table where you see the massive duo ready to face off against one another with steep ramps at the top of the playfield. It's a perfectly serviceable pinball table, though nothing really made it stand out.



Lastly is the iconic Twilight Zone table from Bally. I remember playing this table growing up, as it has some very memorable sound effects and playfield. With only a few ramps, a third flipper and a great Powerball mode, this was by far the highlight of the new pack. Plenty of flashing lights, great audio and plenty of moving mechanics, magnet flippers and a life-size gumball machine that holds the locked balls makes for a memorable table.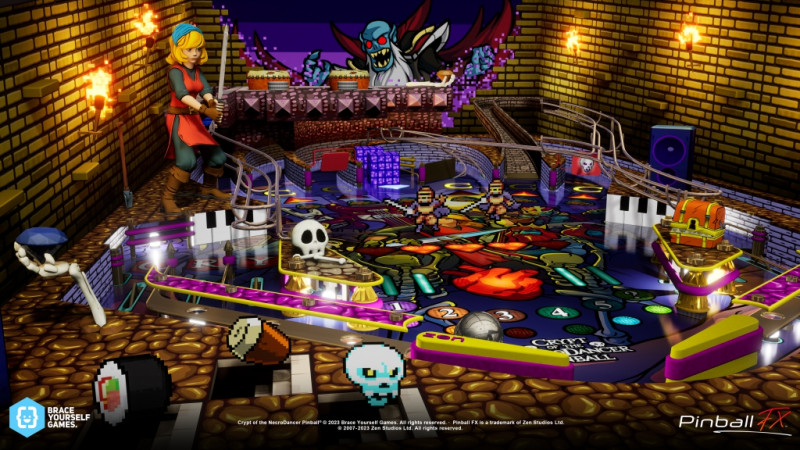 While I still question the whole Pinball Pass subscription, there's no denying that Pinball FX is still the best way to experience classic and unique pinball tables on console. The latest group of tables added are certainly worth the time, though if I had to only choose one table to purchase of the new five, Twilight Zone would clearly be the winner, but I'm also a sucker for nostalgia and classic tables I played growing up.


**Pinball FX was provided by the publisher (Pinball Pass and numerous table collections) and reviewed on an Xbox Series X**