Harmony: The Fall of Reverie Preview
by Peggy Doyle








I'm not sure I can recall the last time I was taken with a game as quicky as I was with Harmony: The Fall of Reverie. I've always been a fan of games by Don't Nod, and when I saw the trailer for this, I was excited to add it to my wishlist. Currently you can wishlist it on Steam, as well as enjoy a demo for yourself there, but I was given access to preview an early build with more content than the demo.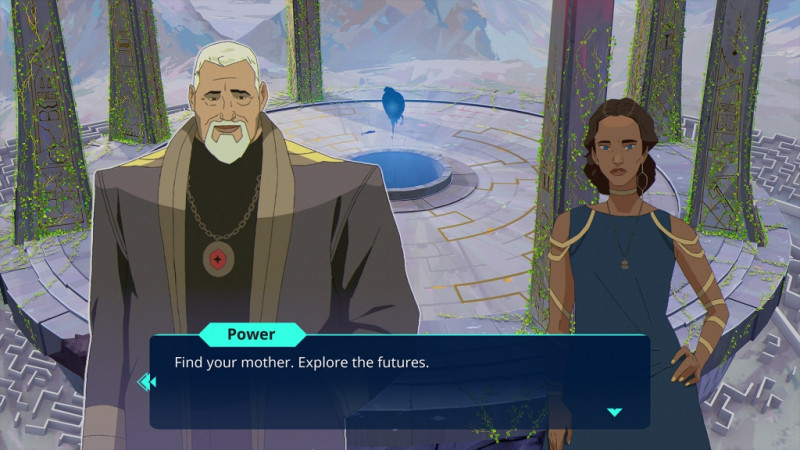 Harmony: The Fall of Reverie is a story that plays out differently depending on your choices. There are no difficult mechanics as it is story based and you move it along using a mouse or just your keyboard. I played an early build with more content than is available in the general demo, but there could still be difference between what I played and the final product. Let's see whether Harmony hits all its notes in my first impressions of the game.



Set is the not-so-distant future, the story of Harmony: The Fall of Reverie revolves around the main character, Polly, who also happens to be a Harmony. A Harmony is a Goddess that jumps between the human world (called the Brittle) and the realm of Aspirations (called the Reverie). This sounds confusing but is really well defined and explained in the game. Polly's mother, Ursula, was also a Harmony and has gone missing. The overall story arc so far has been trying to determine what happened to her.


To backtrack a bit, Ursula goes missing so Polly returns to her hometown (on the Mediterranean Island of Atina) to try to find her. Polly finds a mysterious necklace that teleports her to Reverie where she meets her first two Aspirations, Bliss, and Power. Bliss has the form of teenage girl and Power is the form of a businessman. You can start to see that the Aspirations are certain characteristics of your personal life. I have also met other characters in Reverie - Glory, Chaos, Bond, and Truth. Each of these Aspirations have unique personalities and mannerisms.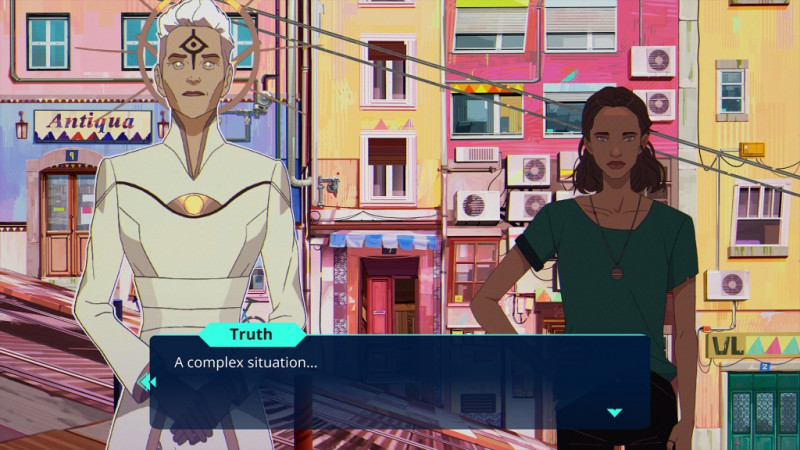 During the first chapter (tutorial) you will be introduced to the Augural, which is how you will work through your story. The Aurural looks similar to a skill tree where you can unlock nodes that will determine the direction your story will take. As you talk to characters you earn crystals and choices you make can unlock or lock off certain story branches to you. Crystals are awarded depending on which aspirations influence you follow.


One thing I enjoyed with Harmony: The Fall of Reverie, was that you can look forward and see some of your future nodes to help you plan how to get to a certain node in the story. Feel free to look and plan, or just let your subconscious guide you. Because there are a variety of story lines, the game will have a lot of replayability. Some nodes must be completed to open others, some are a choice determined by the player. Nodes can be unlocked by having all requirement completed, whether a previous node, or some of the crystals unlocked. Choosing which Aspiration you will follow is a largely personal choice and I can't wait to see how different choices made on separate playthroughs change the story.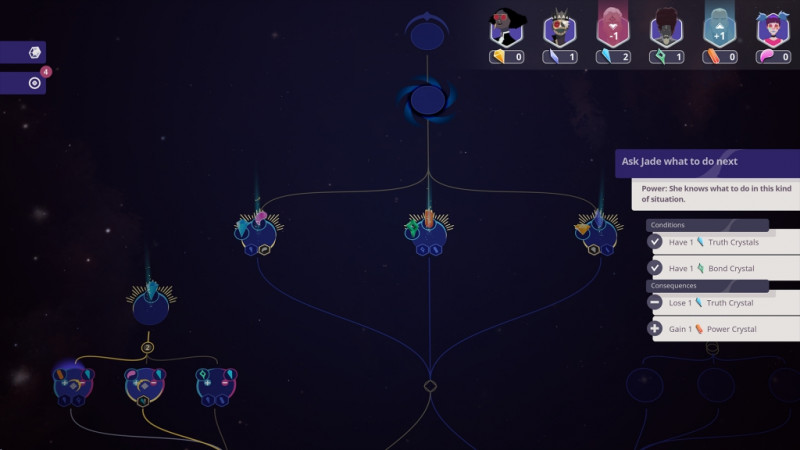 Polly/Harmony will transport back and forth between the two worlds meeting multiple characters in each realm that help unravel the bigger overall story. Choices make in conversations and the Augural will have consequences in both realms as well.

As mentioned earlier, Harmony: The Fall of Reverie is a visual novel. There is no real gameplay. You can just sit back and read and make choices with your keyboard or mouse. If you are not a fan of reading, the voice lines are read aloud so it is possible to sit and listen. However, some thoughts of characters aren't vocalized so you will have to read them. I am curious how the developers will incorporate some accessibility options for sight impaired players at launch.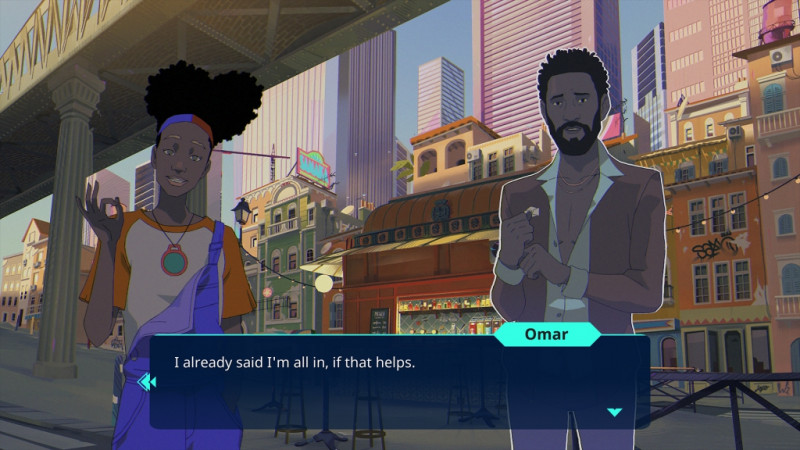 Knowing that the game was created by Don't Nod was enough for me to be interested, but once I saw that the soundtrack was created by the legend, Lena Raine, I had to play it. It wasn't even optional for me. Lena Raine is known for creating some legendary soundtracks like Celeste, and if you've read my review of Moonglow Bay, you'll know how much I gushed about her work there; Exceptional. Besides the background soundscape and score, the voice acting was really well done, lines were well articulated, and if I closed my eyes it was obvious who was talking. Each character was distinct and had their own personalities.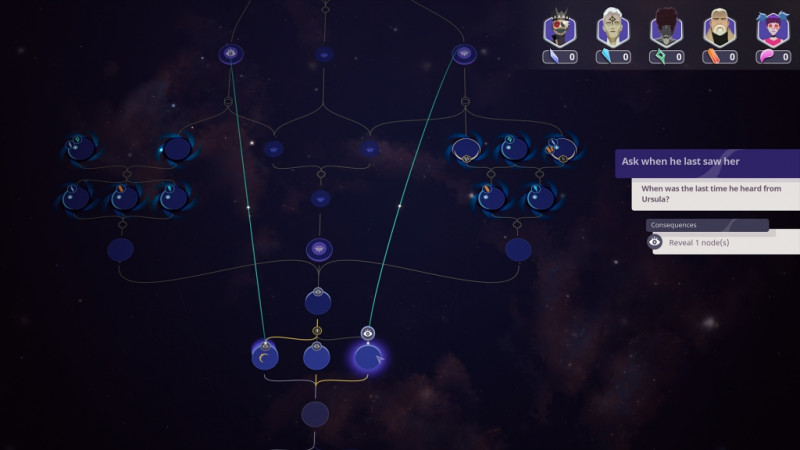 Harmony: The Fall of Reverie really leaves you with a lot of questions to think about. What would you do if you could see the future and influence what happened? What if you knew how your decisions would affect things before you made them? Would you change what you are about to do or say? This is a game with a delightful art style, beautiful soundtrack, and a story full of magic and emotional weight that captured me instantly. I can't wait for the full release of Harmony: The Fall of Reverie to hit consoles in June.