Truck Driver: Heading North DLC
by Adam Dileva




Released back in 2019, Truck Driver was a sim-lite take on, well, truck driving. The title explains exactly what you do; being a trucker and delivering loads for customers to get paid. While I never played the original release, I usually quite enjoy relaxing games that some may find mundane. Sometimes I just need a change from the typical shooters and others where I need to concentrate and focus. Now with its first paid DLC, Truck Driver: Heading North adds a new landscape to deliver in, new jobs, new loads, new customers and even a handful of achievements. I got my Class 1 license and was ready to hit the road for the long haul.



If you played the core game, your uncle Karl now challenges you to continue your trucking career, but overseas in Mangefjell, clearly inspired by Nordic landscapes. Having never played the base game, I was happy to learn that after the brief tutorial in the beginning you can simply drive to the nearby port and be ferried away to the new DLC area, so no need to worry about completing the game beforehand.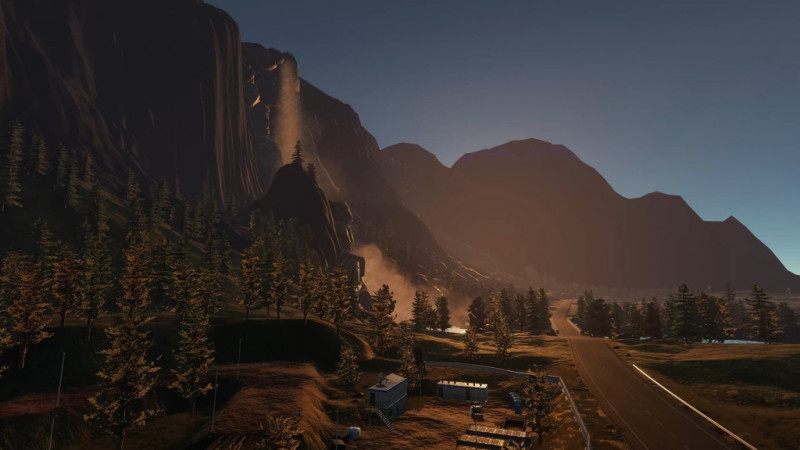 Once you've taken the ferry to the new area, you're instructed to go meet your first contact. Deliver a few loads for them and you'll be introduced to another customer, and eventually a third. As you make deliveries you'll earn cash, used for resupplying your fuel, truck repairs, paying speeding fines and truck upgrades.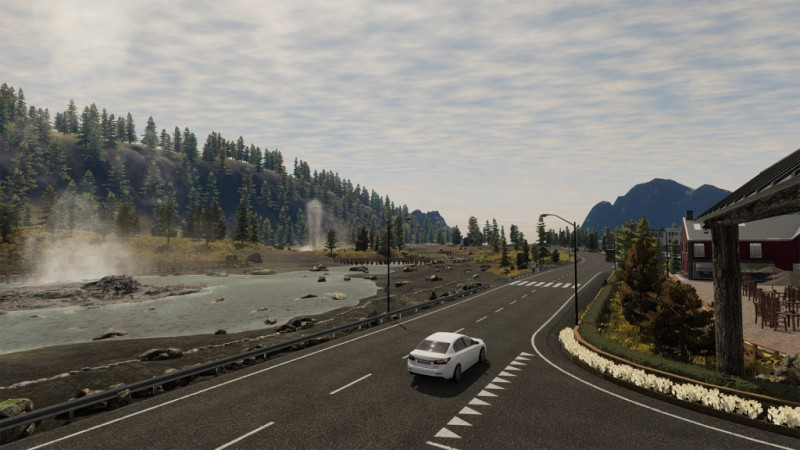 What I enjoyed was that the jobs were optional. If you want to simply drive around and take in the scenery you're able to, or do the jobs in whatever order you like once you have multiple contacts. As you pull up to each customer for a new job, you're shown your text messages with them, explaining where to take each load and usually some banter between the two. While there's no real story, the characters you meet are a little apprehensive about the newcomer driver at first, eventually warming up to you and offering more jobs as you're successful each time.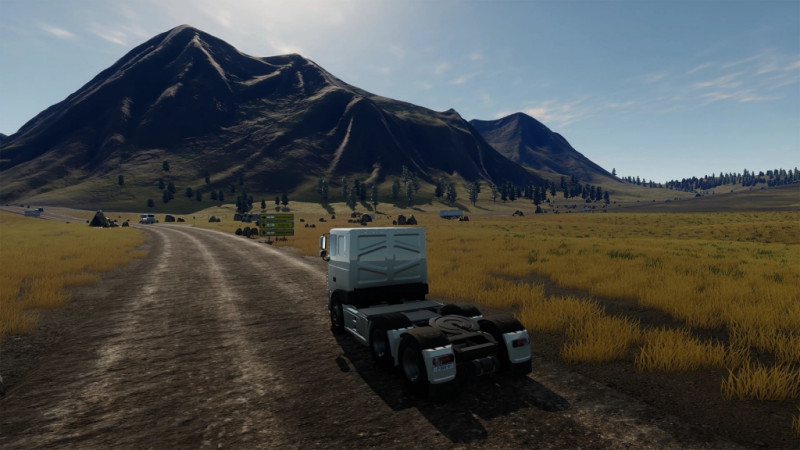 The map of Mangefjell seems to be substantially larger than the base game. It may be because of the open fields and long highways, but expect a lot of long haul jobs from one end to the other that take some time. As you complete jobs for Olaf, Lars and Katerina, you'll have more than 30 new runs to take, some being a simple point A to B, others adding some more stops which means more pay and experience.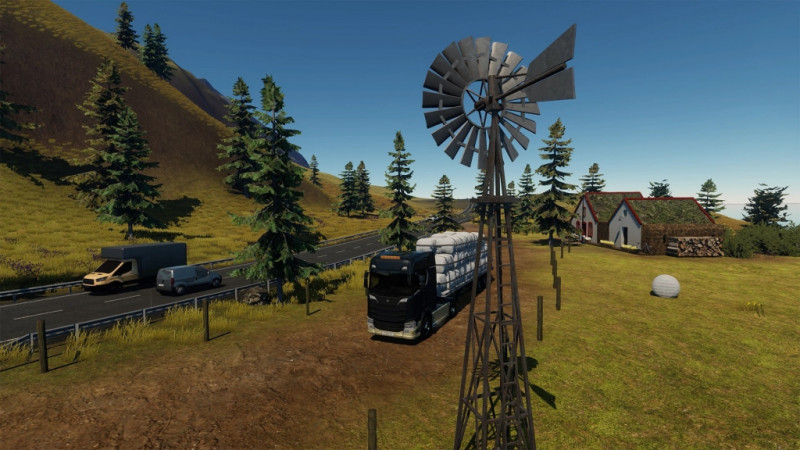 Being a very rural area, Mangefjell would be an amazing place to visit and road trip through. With very little urban areas where you deliver to, the roads linking each corner is mostly vast fields. You can expect a few rolling hills, some flat long stretches and even a dirt road or two as a short cut. This is where your GPS comes in, automatically giving you the shortest path to your destination but you of course aren't obliged to follow it, though I would suggest doing so if you have a timed load, which isn't often.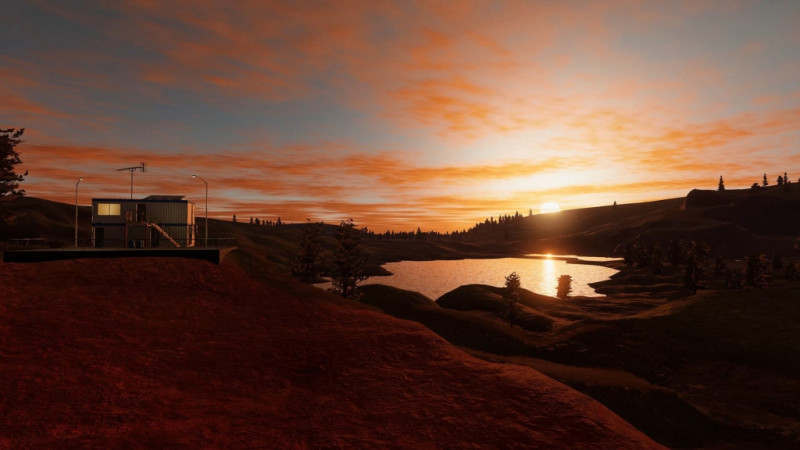 Given that Truck Driver is an arcade-like simulator, you'll simply need to manage your stamina and fuel levels. Drive for too long without sleep and you could have a crash. Drive without filling up and obviously you won't be going anywhere. Because this DLC map is much larger and sparse in-between stops, it's generally a good idea to sleep and refill fuel before every second or third job. You'll mainly need to manage your speed and watch for speed cameras on the main roads since there's not many red lights in this rural setting. For those that want, you can even purchase a truck that has manual shifting.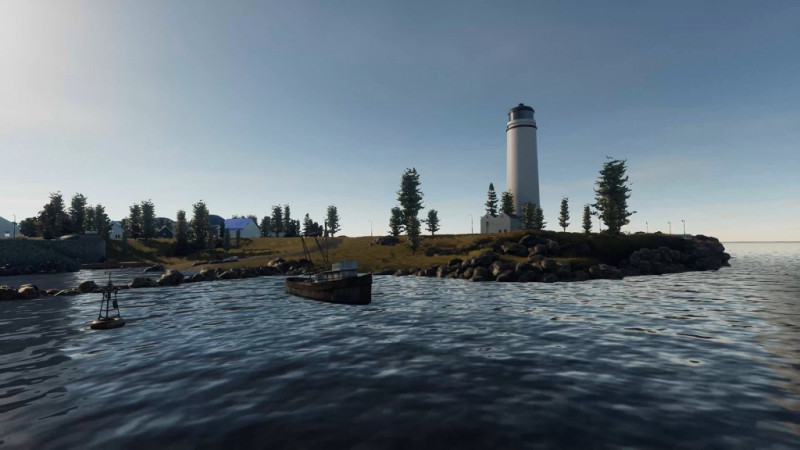 Thankfully you can set your cruise control to make sure you don't get any unnecessary fines, though once you memorize where the cameras are you can simply slam on the brakes before it catches you going over, then speed well over the limit if you're so inclined. Be careful though, as damage to your truck is costly and will also make driving it until you reach the garage much more challenging. There's no highway patrol or anything else to worry about though, so if you can keep control of your truck, there's no consequences other than speed trap cameras to watch for.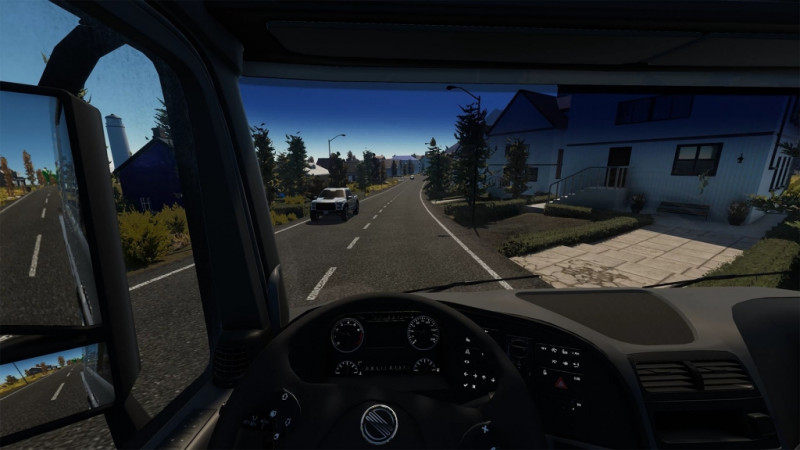 As you complete jobs you'll earn XP and money. XP is earned also for simply driving specific trucks, driving safely and more. This XP can then be used to unlock extra perks, like more money earned. Money can be used on upgrades once unlocked, improving your trucks with new parts. You're also able to change the truck aesthetics by completing certain objectives, adding for a personal touch to your ride.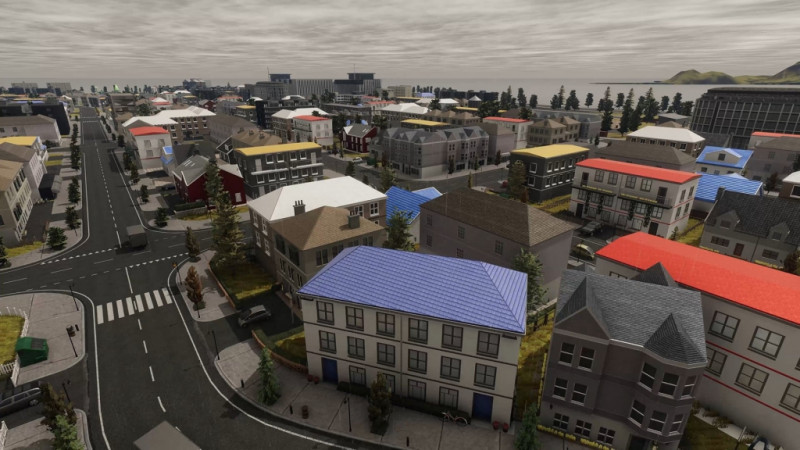 The Heading North DLC isn't going to impress visually by any means. Sure your truck looks decent and you can choose from various cameras, even in the driver seat, but there's a plethora of pop-in issues, even on performance mode on an Xbox Series X. Quality mode didn't make much of a difference and you can constantly see the grass and background popping in as you drive. Animation of the traffic is quite rigid, as they are clearly on a set line and won't deviate from that, regardless of how you drive unless they get cutoff completely. The soundtrack is also similar, nothing memorable but it is quite relaxing, even if the short soundtrack is repeated. There's a few spots where you cross from dirt road to pavement and the sound instantly switches quite awkwardly, and there's no voice cast given you converse with your customers via text.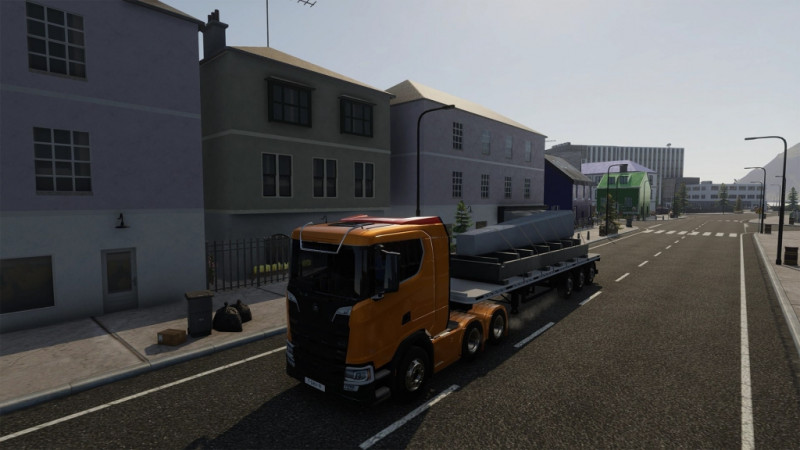 Truck Driver: Heading North isn't going to be for everyone. I quite enjoy easy going and relaxing games like these where I can just chill out and deliver a few loads of product without much thought. The gameplay is repetitive, but as is the nature of the actual job it's trying to recreate. A great expansion for fans of the base game, though unlikely to make others take notice with its steep price of $20 USD.


**Truck Driver: Heading North DLC was provided by the publisher and reviewed on an Xbox Series X**