The Last Hero of Nostalgaia - The Rise of Evil
by Adam Dileva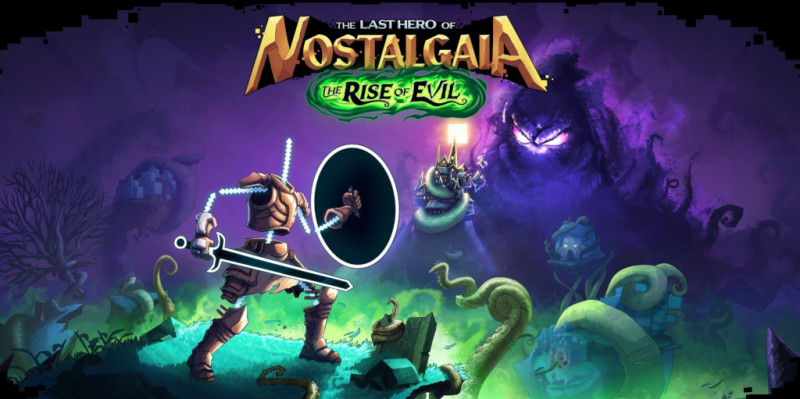 When I initially reviewed The Last Hero of Nostalgaia (which you can read HERE), I came away pretty impressed with its spoof of the whole Soulslike genre. Even though the genre frustrates me to no end and I don't generally enjoy the difficult challenge and whole "Git Gud" mentality, I still enjoyed my time in the land of Nostalgaia thanks to its humor.

Well, the time has come for a new adventure, and like any other modern day game, what would a release be without some paid DLC shortly after? Even if you've explored every corner and crevice of Nostalgaia, The Rise of Evil DLC is going to give you plenty new to explore across two massive zones, one of which was great, and the other I never want to experience again for very familiar reasons.



Throughout your journey in the base game you may have noticed some blocked off areas, and that was for good reason, which you've probably discerned by now, as these are how you'll access the new areas in this DLC. One issue though is that it's not clear how or where you access the DLC. Short version (and spoiler), you have to have completed the game by cutting the Narrator's plot threads, as this is post game content.

Get ready to face new weird and creepy enemies, dawn new armor and weapons, fight epic bosses and explore challenging new areas. Best of all, if you own the DLC, you're able to invite and have a friend join you for free. The two new zones are drastically different from one another and nothing like you've seen in Nostalgaia before, and either can be played through first in whichever order you choose.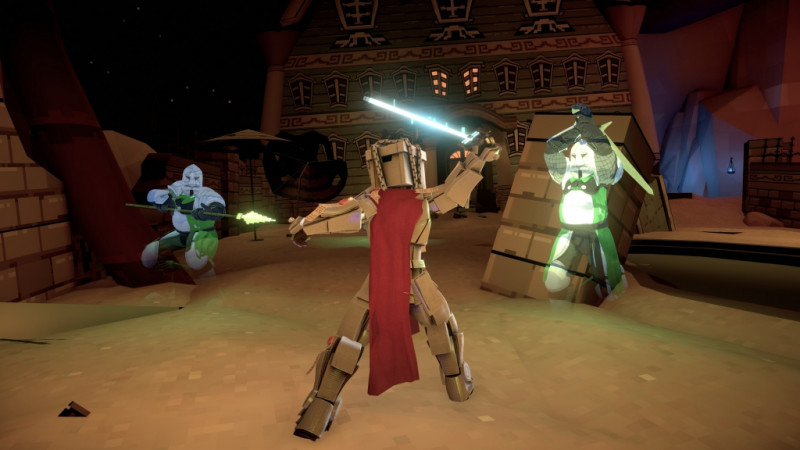 The first zone I tried was one that was a clone of Minecraft. The environment is blocky, you can expect familiar sights, and the armor you get from this zone is absolutely fitting. While you don't run into the iconic Steve, you'll face off against a very similar boss if you can get through the flooded and lava areas and overtly large walking skull enemies.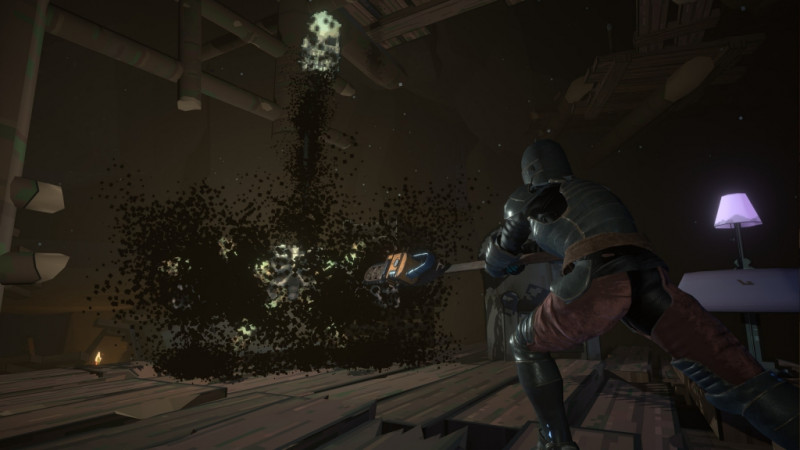 Then there's the second area. Has anyone ever reminisced on Dark Souls and think "Wow, Blighttown was my favorite zone."? I doubt it. Sure the area is legendary in design and memorable, and clearly Nostalgaia developers wanted to pay homage. Why you'd want to recreate one of the most horrendous areas in the Souls games I'm unsure, but here we are, in Easymaker's Retreat. Accessed via a sewer path and defeating a guardian blocking the door, you'll quickly see how much it resembles Blighttown.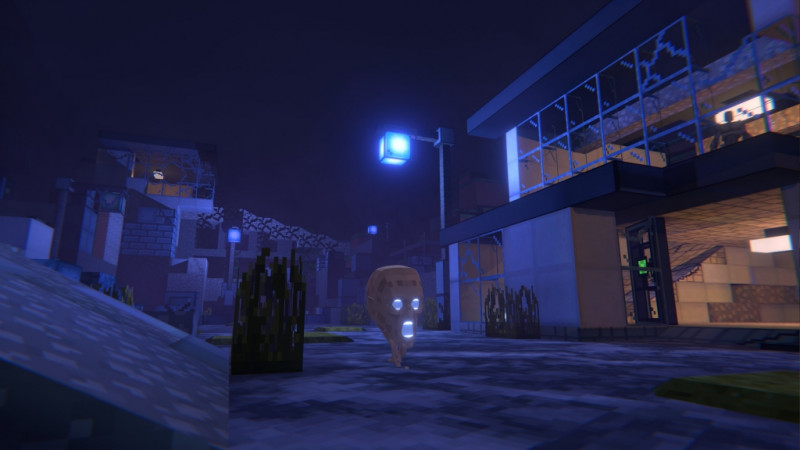 There's some great pop culture references and it's great looking up and seeing familiar areas from the bottom, like the rainbow bridge. Even though it's very dark, requiring a torch in some areas, at least you can light torches along the way to also indicate where you've previously been as you figure out the maze to the bottom where you reach the familiar poisoned water.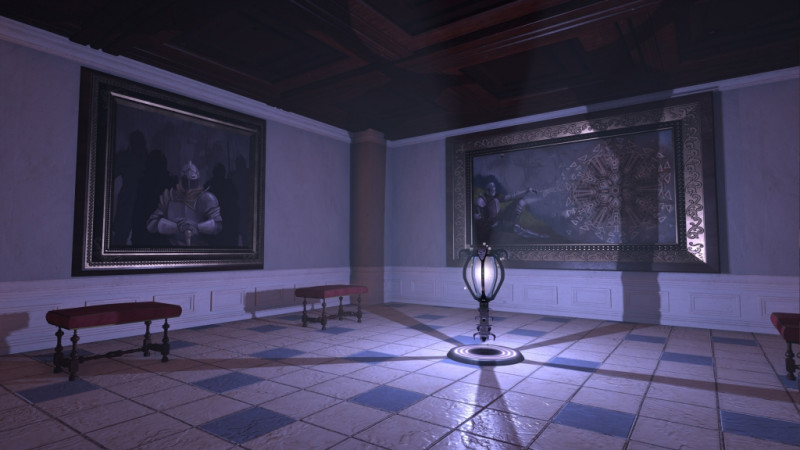 Manage to get through both areas and defeat their respective bosses and there's even a secret third boss you can find, though this is a very involved process, and how you'd figure it out on your own I'm not sure. You can expect more relics, new items, even Heart Anchors that allow you to teleport back to the Heartflow Altar when needed. There's even now a way to improve your weapon to a +6 to further increase your character.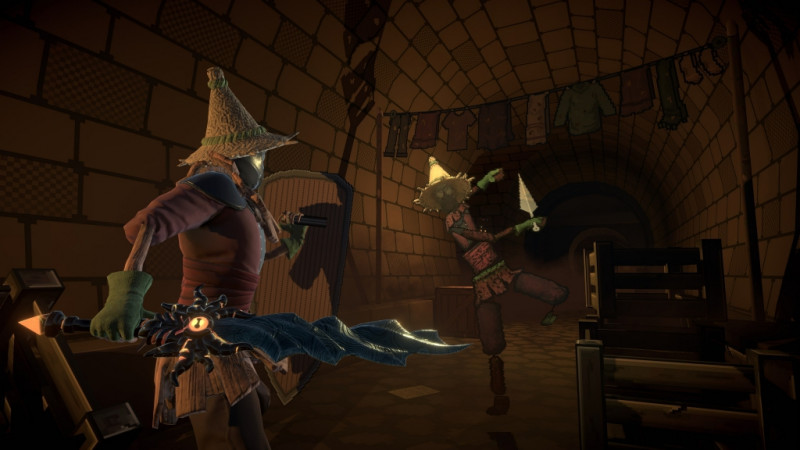 Enemy placement, in both new areas, felt very crowded, and trying to skirt the scaffolding in Easymaker's Retreat is challenging at the best of times, as is trying to stay out of the water in the Minecraft area. Enemy attacks take some getting used to, and if you become surrounded you're going to die quite quickly, even with the beat gear and from 'normal' enemies. The boss fights are quite unique, though not easy if you have a difficult time fighting numerous enemies simultaneously.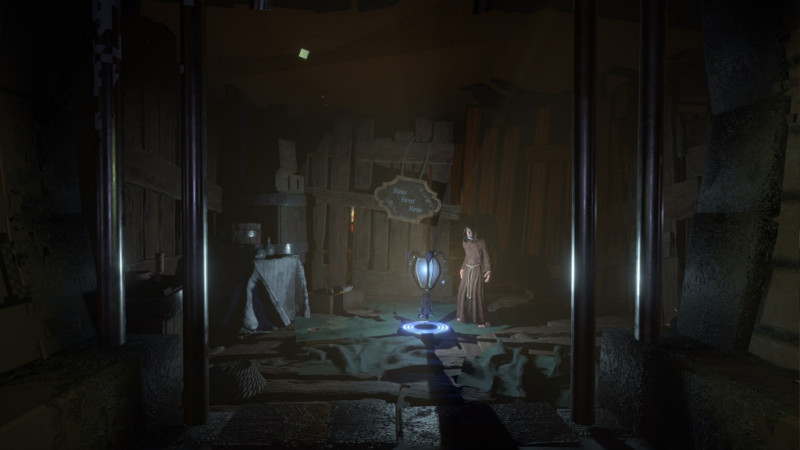 For $8 USD ($10.29 CAD), The Rise of Evil DLC offers an absolute ton of value and content that retains the same humor and gameplay that made The Last Hero of Nostalgaia a memorable Soulslike. If you were a fan of the base game, it's absolutely easy to recommend The Rise of Evil DLC, even if hearing "Blighttown" brings back horrible memories.

**The Last Hero of Nostalgaia - The Rise of Evil DLC was provided by the publisher and reviewed on PC early access**