The First Descendant - Beta Preview
by Brent Roberts








Normally when we get to hear about upcoming games, it's either one that is being marketed by millions of dollars, and other times they can be unheard of gems that offer the potential for something truly remarkable. This is a story about the latter. Developed and published by NEXON Games, The Last Descendant is a multiplayer shooter that packs RPG elements while trying to deliver on a story and multiplayer experience to set this company apart from the rest of the field. Recently we had the privilege of taking part in a single player story experience for The Last Descendant. Going into this, I was aware that this was still a beta build and that this is far from complete, or even polished. This was supposed to be a teaser if you will, something to showcase what is around the corner. So how was it? I'll let you decide.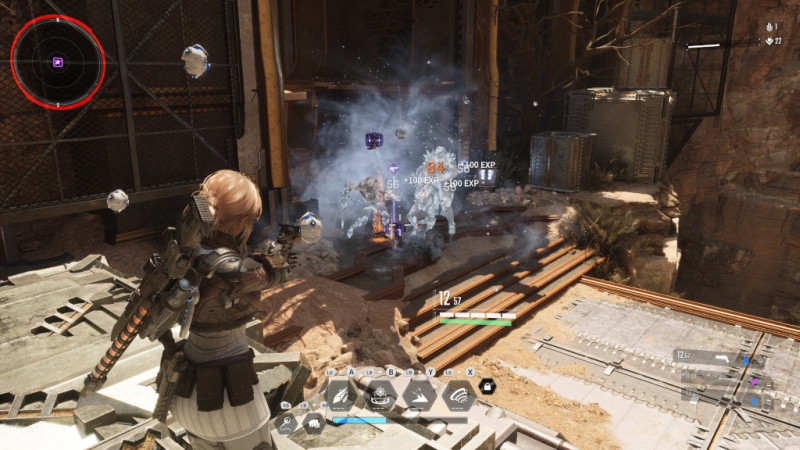 When starting there were two modes:

1) Normal Mode - which gave you the Prologue to play through and get acclimated to the controls.
2) Boost Mode - which removes the prologue but starts your character out at level 40 and already kitted out somewhat. Basically, you start maxed with everything unlocked and all the modules ready.

Starting out I chose the Normal mode to get a feel and have a proper introduction to The First Descendant. Here you are introduced to a cinematic and there is talk about this great battle that has plagued the planet of Albion, leaving humanity on the verge of collapse, however, throughout the millennia a power surfaces when the brink of annihilation is imminent and can spark hope in humanity's survival. This power is found in The First Descendant. These unique individuals utilize independent skills and powers to succeed in missions and help give humanity a fighting chance. When you begin, you'll be able to select from three different Descendants. Technically speaking, this game should be The First Descendant"s" since you have an entire stable of singular characters, but we'll dive into that momentarily.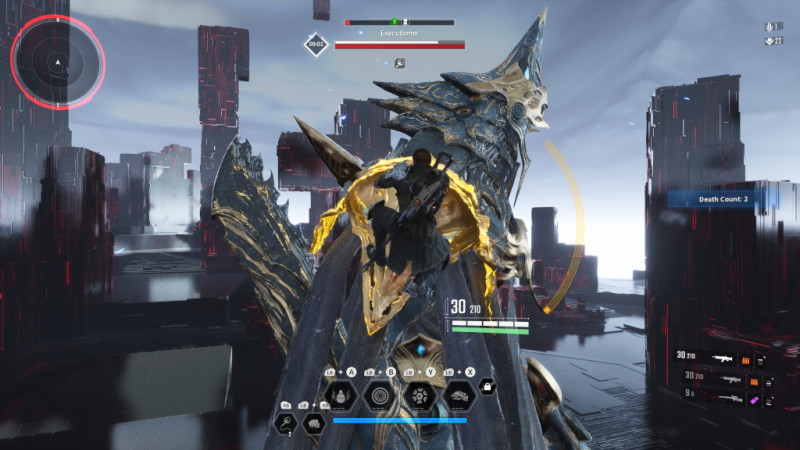 You start out by selecting one of three initial Descendants to play as. Each one, as stated earlier, is unique in their abilities, but as I was going through the game, there never really was any reason for any abilities. What this means is that in the prologue you get to test your abilities out which is activated by LB + any face button (A, B, Y, X). As I played through it, I found that headshots were VASTLY more powerful than any ability I ever had. The combat is your basic third person shooter mechanics, but when playing, if you used short, controlled bursts and aimed for the head you wiped out almost everything in your path... even the first boss type character.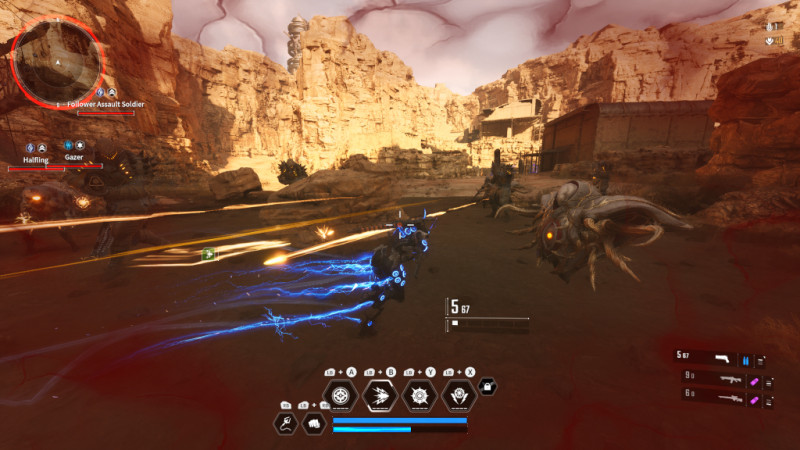 One of the mechanics of The First Descendant is the ability to use your grappling hook to traverse ledges and other areas of the map. This tool can also be used in combat. When you get to the end of the Prologue, you'll have to fight a boss. The game wants you to target the illuminated 'weak spots' and then use your tool to grab onto them and rip them off. This will expose weak spots in this massive enemy. Once exposed, enter every round you can find into them and take the boss down. Now while that sounds all good and everything, you can also just shoot it in its eye over and over again until it drops. Turns out the eye is also a weak point and if you just shoot it, you can skip everything else. Kinda anti-climactic but again, it's a beta build.



Completing the prologue will set things in motion for your character as they come to terms with their new revelation as they are The First Descendant. Throughout the journey their visions of reality guide them and instruct them throughout their missions. This is where Albion opens up to you. Using the D-Pad you can press Up to open the map and you will see your "home" area laid out with multiple interactive sections such as mail, weapons vendor, skins, character, elite mission contracts and more. As you reach your indicated marker for your mission, you'll note that Albion does look graphically impressive, yet at the same time, feels incredibly hollow and empty. Again, beta. After talking with the NPC character, you'll open up your map to see the various areas that exist within the area. Selecting the proper area will zoom in and display the area map in greater detail, and it's here where you will start to see your missions and at the same time, rapidly get used to tremendous repetition.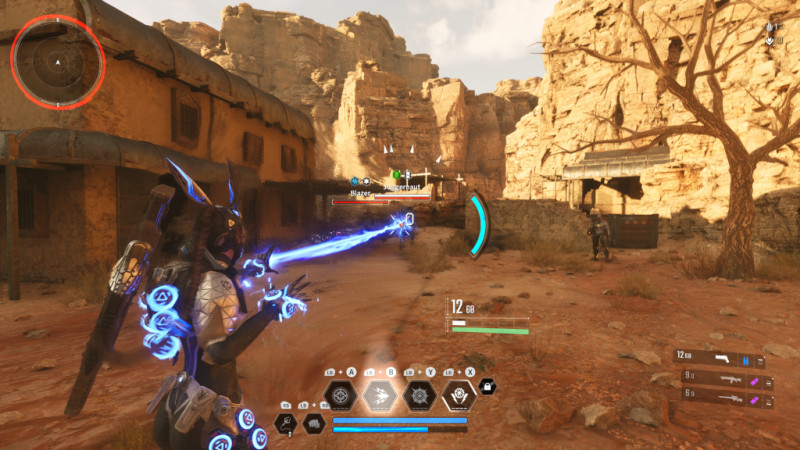 Rarely am I shocked by games, however The First Descendant did just that. When you start the mission, you'll be going to a check point, starting the mission and then progressing to the objective. Once there, your only jobs are to kill everything and do whatever objective the mission calls for. Why does this shock me when it's a formula found in an overwhelmingly vast majority of the games in existence? Because it's one of the rare ones that ACTUALLY admit it. They will openly tell you; you're going to go from point to point killing everything and doing it over and over again. That level of honesty is something rarely found in the gaming industry today.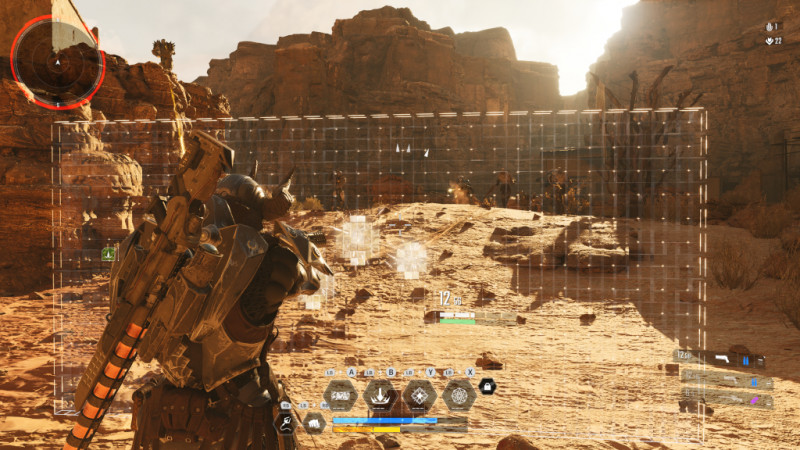 As you progress through the levels, you'll be picking up all kinds of loot which ranges from your typical green, blue, purple, etc. style of rarity, and this is where the game surprised me again with all the loot you can carry at once. When you get done with these missions you also get rewarded with loot as well, so you can rapidly deck out your gear with some powerful weaponry, and remember, aim for the head. It got to the point where I found a marksman style rifle that had decent zoom and one clip from that weapon was enough to help clear out a section of the mission.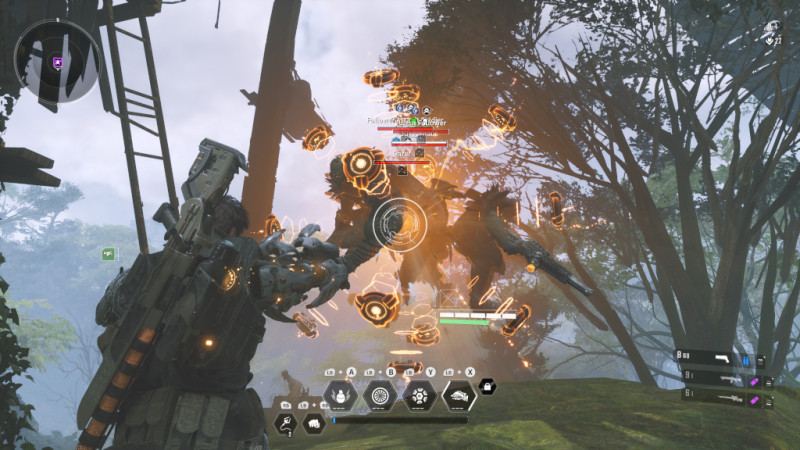 Your enemies will vary as well, from your typical grunts that remind me of a cross between Legion from Mass Effect and Grunts from Halo, then you have these wild creatures that have razor claws for fingers, and even massive shield enemies (don't worry, just shoot the shield repeatedly and you'll be just fine), and even missile backpack enemies that carry miniguns. While the gameplay is simple, after doing that for an hour and nothing else, it can get pretty stale, pretty quick. While the addition of up to three other online friends would make the experience more enjoyable, it naturally confuses what the game is if it can't stand on its own merits.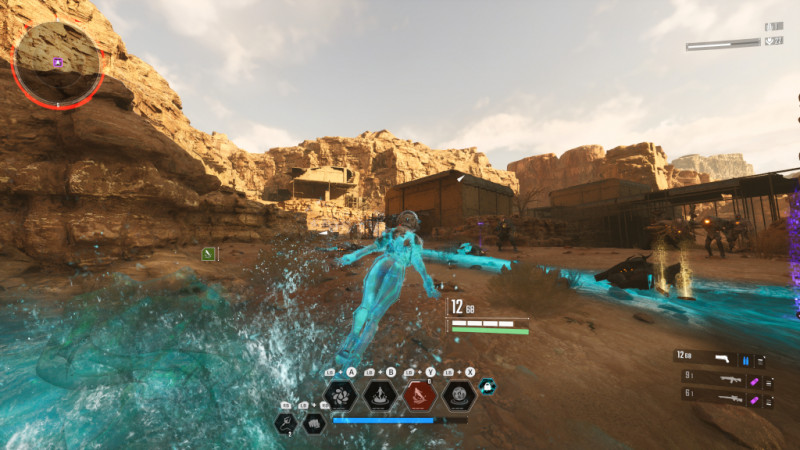 As stated earlier, this loot fest means your character is comprised of things such as your weapons, skill power, and your components that you can equip for various buffs to HP, DEF and others. Even though the inventory is vast, you can mark items for junk with ease and then dismantle it for different components. It does provide a fairly familiar design which will make pick up and play options very smooth. After you get your character all sorted you can start looking into expanding your weapons with various modules.



Think of modules like powered traits that can impact and influence the weapon in various ways, however at a cost. So, using the modules you will notice a number at their top right corner and that is the capacity and like an electric car, you have only so much range. This means you'll have to select, and like Indiana Jones, choose wisely. Naturally though, as you progress your character, the ability to upgrade these modules is also a reality. Using things called a Kuiper Shard, you can increase the stats of the module, but should you dismantle a module? Then you get a Kuiper Shard for doing that.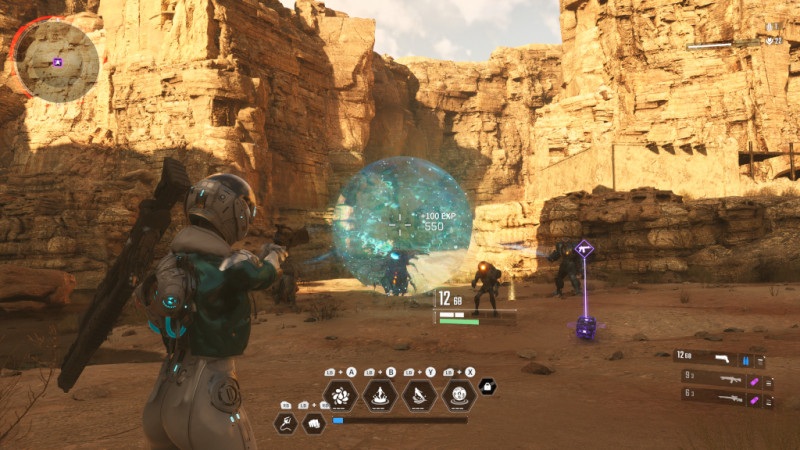 When you go through these missions your character will get Mastery EXP, this is how your character develops and grants you things such as increased inventory spaces, modules and more. This will all come in handy when you start doing your weapon research. Once you have the materials you need for the weapon, you can start to build it and even upgrade these ultimate weapons at your workbench in Albion.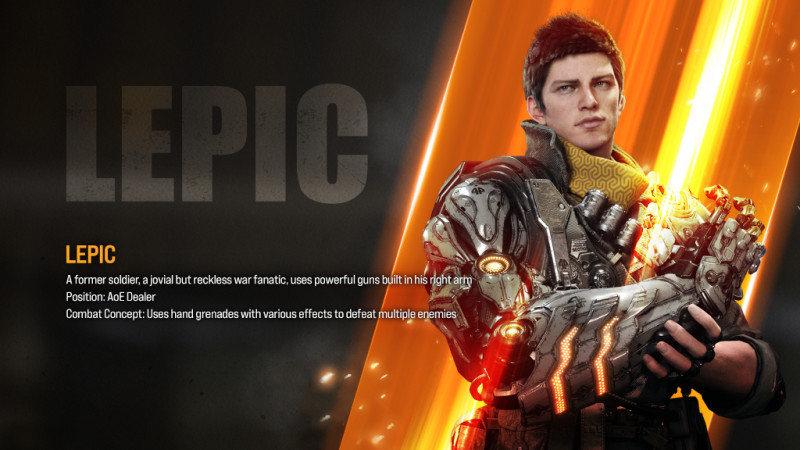 All of this upgrade and expansive glory comes with a hefty roster of Descendants to boot. 12 total Descendants to select from, each of which are unique in their abilities and all have their strengths and/or weaknesses. You can have multiple characters under your account, but you can only switch Descendants in your hometown of Albion. Unlocking these characters requires researching materials, and thankfully the game allows you to see what is needed to do so. While all of this seems very "low rpg" input, that's because the real stats come through the Descendant's own skills and inventory. In the inventory you can really see the depth of this game.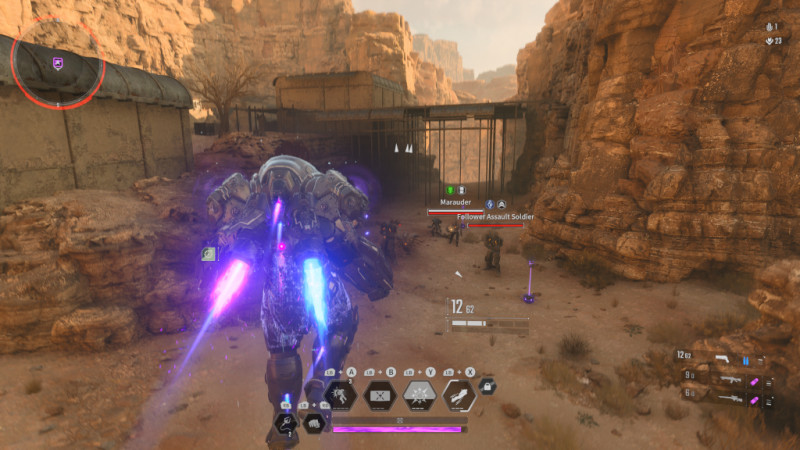 The First Descendant offers a quite surprising depth to the characters and how they are designed, created and handled, but the big downfall of the game is the sheer lack of content that was there in its early state. There are different types of missions, but for the most part the ones you go through will be a general slog of just start at point A and go to point B, kill everything, go to Point C, kill everything, rinse and repeat. Graphically it is quite impressive and with a bit of polish it could be quite the sleeper hit that should definetly be on your radar.

The First Descendant will have a Crossplay Open Beta September 19-25th which you can register for HERE.