RIG 600 PRO HX Headset Review
by Peggy Doyle






"Almost 50% of gamers worldwide play on multiple platforms, and this trend shows no signs of slowing down. Inspired by this, we set out to deliver a product that can be the core for all their game audio needs," said NACON Head of Development for RIG, Jack Reynolds. "The 600 PRO delivers exceptional performance and versatility while providing gamers with unparalleled value."

Features/Specs:

Compatability: Xbox/Windows/Nintendo Switch/Android/iOS
Headphone Type: Around Ear
Drivers: 40mm
Frequency Response: 20 Hz-20 kHz
Impedance: 32 ohms
Surround Sound: Dolby Atmos for headphones
Microphone frequency response:100 Hz–10 kHz. Omnidirectional with noise cancellation. Flip to mute, tucks into earcup
Connection: Dual mode wireless with 2.4GHz USB-C adapter and Bluetooth 5.1 connectivity
Weight: 240 grams (8.4 oz)
Battery Life: Up to 24 hours with Bluetooth, up to 18 hours with USB dongle. Recharge via USB-C port (cable included)
MSRP: $99.90 USD

Included in the box: RIG 600 PRO HX, USB dongle and cable, quick start set up guide.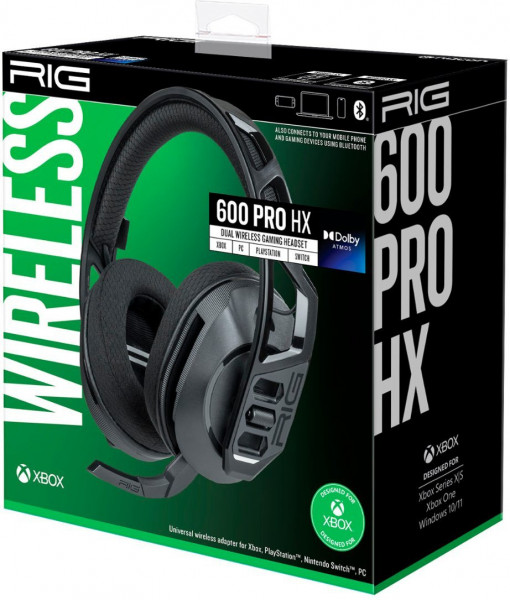 With this statement in mind, Nacon has released their newest addition to their pro headset line with the RIG 600 PRO headsets. They come in two models, the HS and HX, with the HX targeting specifically the Xbox console and incorporating Dolby Audio. You can also use the 600 PRO Navigator app to fine-tune your settings even further.



When I first unpacked the RIG 600 Pro HX, I was concerned that the earcups were not attached to the headband until I realized this was by design. I was not familiar with their snap-to-fit design, being more familiar with the traditional sliding headband on most of my headsets. Here lies my first good/bad scenario. Having the snap to fit with three slots to customize reduces the bulk and weight. This was immediately apparent when the entire headset only weighs 240 g (8.4 oz). Lighter weights are fantastic for someone like me who spends most of their day wearing them. The downside from my perspective was that it was really difficult to find a perfect fit. I ended up picking what I would normally consider a 'lopsided' placement. The bottom slot on one side, the middle slot on the other. While this seemed to be concerning at first, I didn't notice it when wearing them for an extended period of time. They didn't feel lopsided at all. Padding on the earcups and headband ensured a comfortable fit as well. Off to a great start.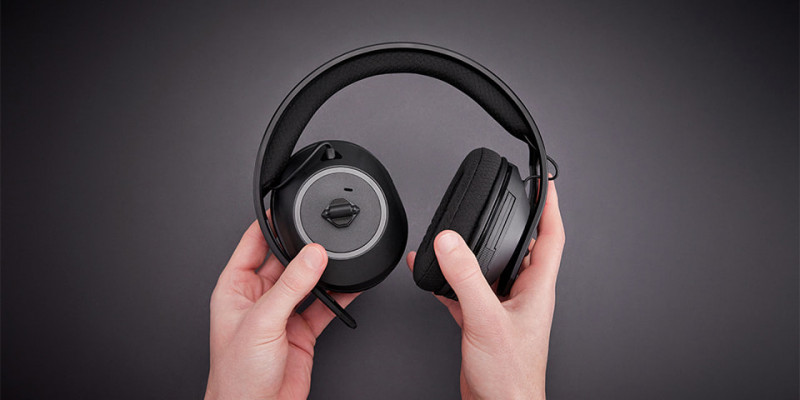 All controls are located in the left earcup, with your power and pairing button as well as your volume control. Also on the left side is the flip-out mic which stores almost flush against the earcup when not in use. When testing out the mic in a party chat and in games, there were no complaints from those listening when I specifically asked if I sounded like I normally do. There was no discernable audio distortion or background noise being picked up. The only concern for me with the mic flipping out and the controls is because they were so low profile, I found myself fumbling for them. As I had more time using the RIG 600 PRO HX I became more comfortable though and assume like any new device, the more you use it, the easier it will become.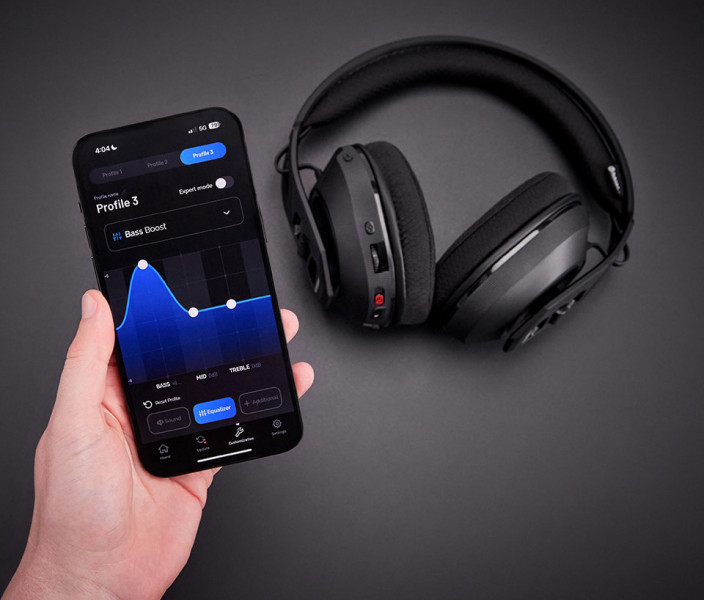 The headset sounds pretty good out of the box, but you really should take your time to set up the app and play with the settings, it will make a remarkable difference. Even small adjustments to the equalizer in the app helped round out the sound and give it a boost to make it one of the better sounding headsets that I currently own. Playing multiple styles of games, from small lifestyle farming sims with great music, to games like Starfield where you not only have a beautiful soundtrack, but also spaceships, shooting, aliens, and otherworldly sounds, and even testing with Forza Horizon – I didn't find a lot of distortion and the sounds were pretty well rounded. Directional footsteps were easy to pinpoint and that is beneficial with you're wondering if something is trying to sneak up on you. From bass to high notes, all were clear. Less than a minute in the app will make a huge difference, take the time to tweak your settings, even minimally. Although I am not an audiophile, the RIG 600 PRO HX is more than capable of its intended purpose.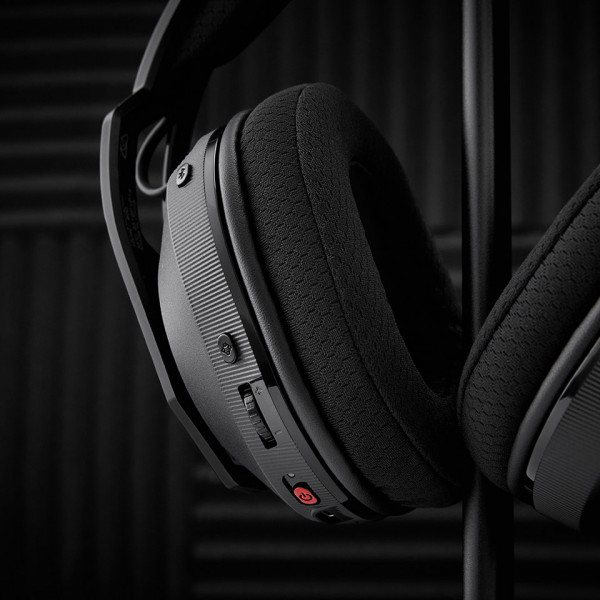 One of the best features of the RIG 600 PRO HX in my opinion is the ability to use it across every platform I own. Far too often you need specific headsets for PlayStation vs. Xbox, but with the USB dongle included I was able to use the same headset on my Xbox Series X, PlayStation 5, Nintendo Switch, and my Android phone. This is a HUGE win in my opinion and having multiple headsets is a complaint I often heard while working in the gaming retail space and from personal experience. Not only is the RIG 600 PRO HX able to be used on all platforms, but it has a retail price of under $100 USD. This is an exceptional price point for a wireless headset that can be used on everything.



Since the RIG 600 PRO HX has dual-mode audio it's a perfect fit for my normal day-to-day activities. I am consistently a multitasker. I'm normally playing a game, or writing, all while listening to music or a podcast. Because I can connect to multiple sources, I am able to do all of my normal activities and listen to everything through one headset. Normally this feature is only found on higher price point headsets from my experience so it's lovely to see Nacon have this feature at this price point.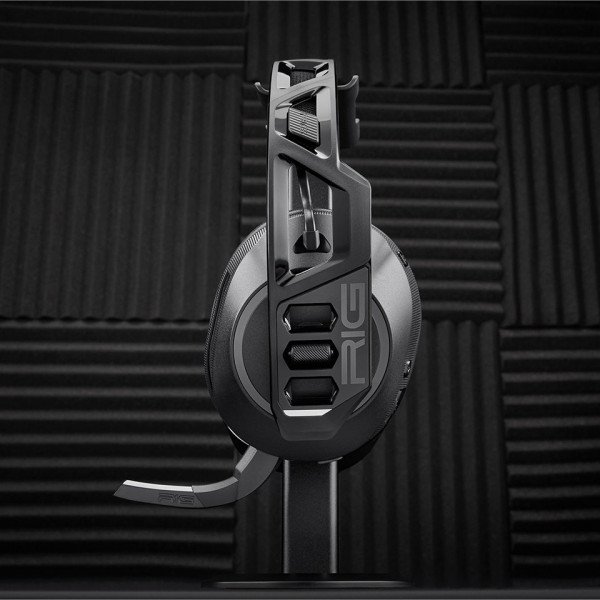 The battery life is listed as up to 24 hours, or up to 18 hours, depending on if you're using Bluetooth or USB dongle connectivity, and this seems to line up with my experience. I had no issues with the battery life while using them all day for multiple days. They have a fairly quick charge as well; I was able to charge them to about 90% in approximately an hour.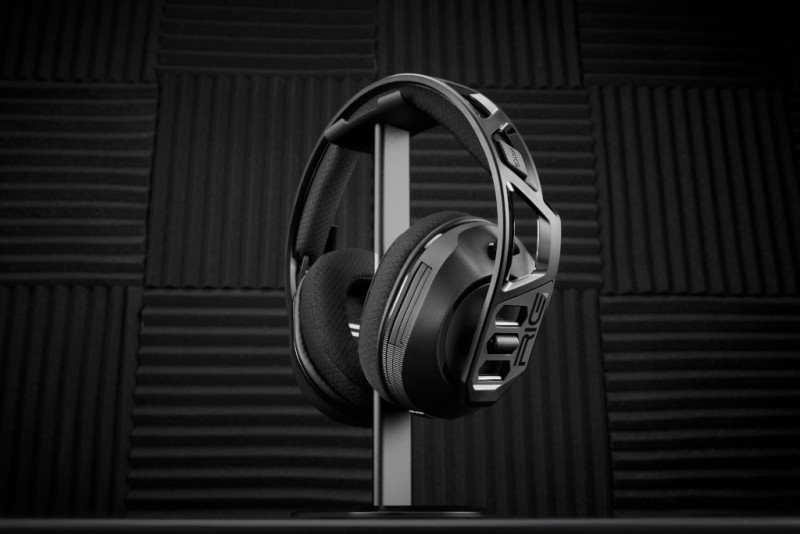 While the RIG 600 PRO HX may not have all the bells and whistles that gamers often look for in higher-priced headsets, it's got a lot of features I wasn't expecting with a headset at the fantastic price point offered. Its ability to be used across every platform I own, it's lightweight, and dual-mode audio all make the RIG 600 PRO HX an easy recommendation from me to those looking for a wireless headset that won't break the bank.

**Headset was provided and reviewed primarily on an Xbox Series X along with other devices**



Overall: 8.5 / 10