TMNT: Shredder's Revenge Dimension Shellshock DLC
by Josh Morgan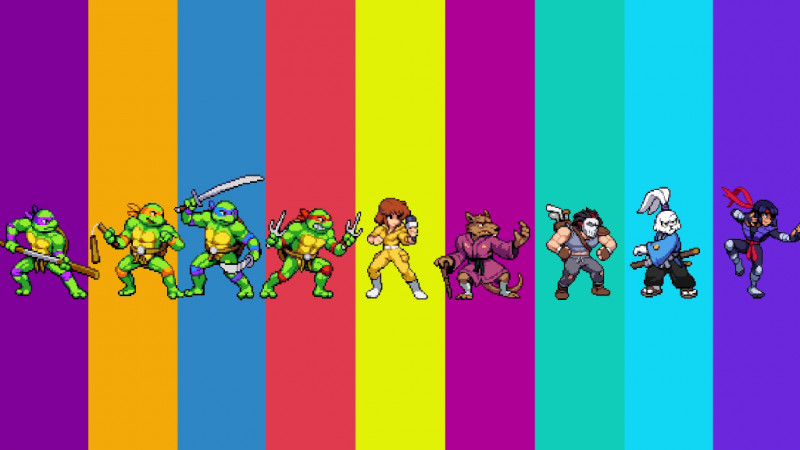 On August 31st the team at Tribute Games released the first paid DLC ($7.99 USD or $7.19 USD with your Game Pass subscription) for their hit game TMNT Shredder's Revenge. If you haven't read our excellent review on the base game, you can clicky here and treat your eyeballs. Spoiler: we liked it.



The most notable of the additions that come with Dimension Shellshock are the two new playable characters. First up is the former second-in-command Foot member, Karai. I'm not too familiar with TMNT lore, or why she made the jump from the Foot Clan to helping our shelled heroes, but I'm glad she did. She's a cool addition to the group and a lot of fun to play as with her snarky comments and her kick/punch move set.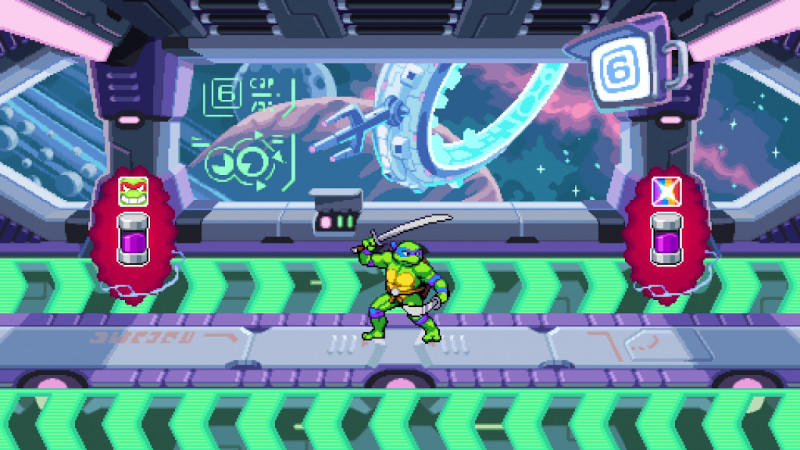 The second character is a personal favorite of mine, the samurai bunny rabbit, Miyamoto Usagi. I actually had the action figure of him growing up until my mom ran him over with her car. I was like 8 and it's still a painful memory. Usagi uses his quick sword strikes and tornado special move to dish out lots and lots of pain to the evil Foot Clan.




In addition to the two new characters, Dimension Shellshock also comes with a new game mode called Survival, and it's exactly what it sounds like. You and your buddies battle across dimensions fighting off wave after wave of The Foot Clan to see how long you can survive. After every successful round that you complete you are given an on-screen choice of two power-ups. You can choose crystals to upgrade your character to be stronger and faster as the levels progress. The power ups can also be health, a speed boost, infinite ultimate ability, and my 7-year-old son's favorite power up, the mutation. This allows you to mutate into being one of the famous bad guys like Beebop, Rocksteady, or even Shredder. My son always went for that power up and never gave me a chance to try it out so sadly I cannot speak on how I felt about it, but he gave it 2 thumbs up.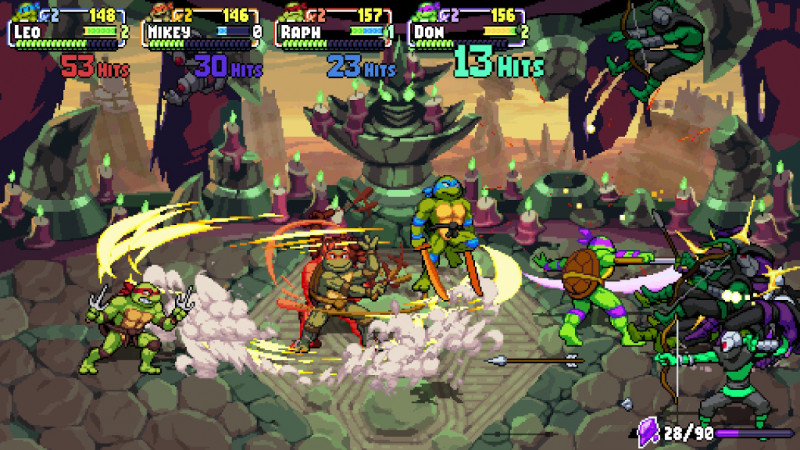 With this DLC came a free update for everyone that added new color pallets and themes for your heroes and the backgrounds of the levels in Survival Mode. My favorite is to play with black and white backgrounds with the normal colors of the characters. It really makes them pop on screen. There is also a bunch of new music from composer Tee Lopes and it will have your head bobbing and foot tapping as you beat up The Foot.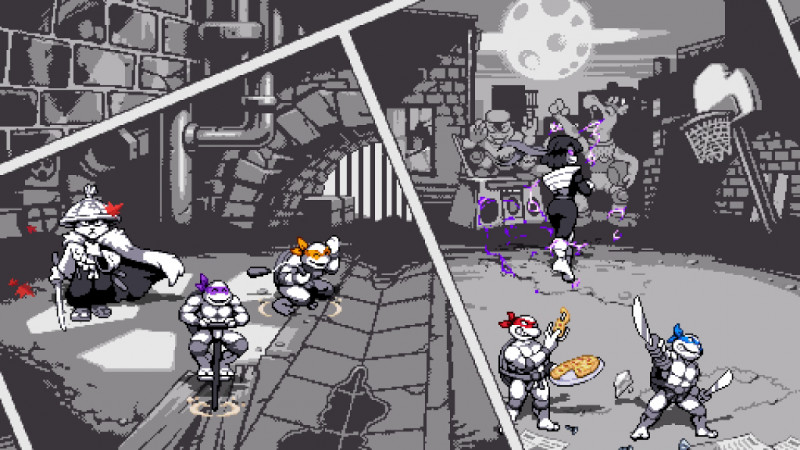 Gather some buddies, grab a coke and a pizza or two, and see how far you can get in Survival Mode. It will make for an entertaining night, and if you mix in some rum with your coke, you'll maybe forget about the Usagi figure scattered across your parent's driveway. You know, she never apologized for that? She just told me I need to learn to put my toys away better. NOT EVERYTHING NEEDS TO BE A LESSON, MOM. I was 8 years old; I just wanted a hug and a new Usagi toy, and maybe the Turtle Van that shoots the pizza discs.



Overall 8.5/10


**Dimension Shellshock DLC was provided by the publisher and reviewed on an Xbox Series X**