Sound Blaster Katana SE Soundbar Review
by Adam Dileva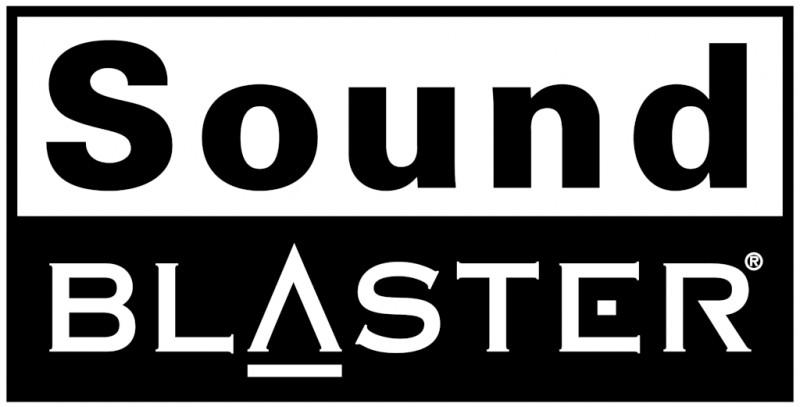 Features and Specifications


Driver: 2 x 109 mm (4.3") mid-range drivers, 2 x 54 mm (2.1") tweeters
Frequency Range: 55–20,000 Hz
Power Output: Up to 90W RMS (180W Peak)
Connectivity: Bluetooth 5.0, HDMI ARC, Optical-in, AUX-in, USB-C, SXFI-Out
Dimensions: 650 x 109 x 78 mm / 25.6 x?4.3 x?3.1 inches
Weight: Soundbar: 2.67 kg / 5.90 lbs
MSRP: $299.99 USD / $419.99 CAD


INCLUDED


Sound Blaster Katana SE
Remote Control
Power Adapter
Mains Cables
TOSLINK Optical Cable
USB-C to USB-A Cable
Quick Start Guide
Wall Mount Brackets


UNBOXING


I don't ever count the unboxing experience for a product when deciding it's final overall score for review, but I will say that when a product has a unique or special unboxing, it can be memorable. The Sound Blaster Katana SE does have a slick looking glossy box that catches the eye, and while opening the box simply presents the product like any other, the box is certainly eye catching on a store retail shelf with its black and orange, showcasing the soundbar.



SLICK DESIGN

Not everyone has the want, or need, for a full 5.1 or 7.1 speaker setup. Maybe you're like me and have a small apartment, so having a full blown sound system just wouldn't be practical, especially since the majority of my gaming is done late at night when the family is sleeping. Having used different TV soundbars before and a number of PC speakers, I've been trying to find something new that would help me save some space but also integrate into my gaming setup.

Enter the Sound Blaster Katana SE, a decently sized soundbar that forgoes having a separate dedicated subwoofer. Maybe you don't have the space, or want, for a subwoofer, which is what the Katana SE was designed for. Even without a dedicated subwoofter included, that doesn't mean you won't get any bass out of it, just don't expect it to rumble the floor/shelf or thump around you.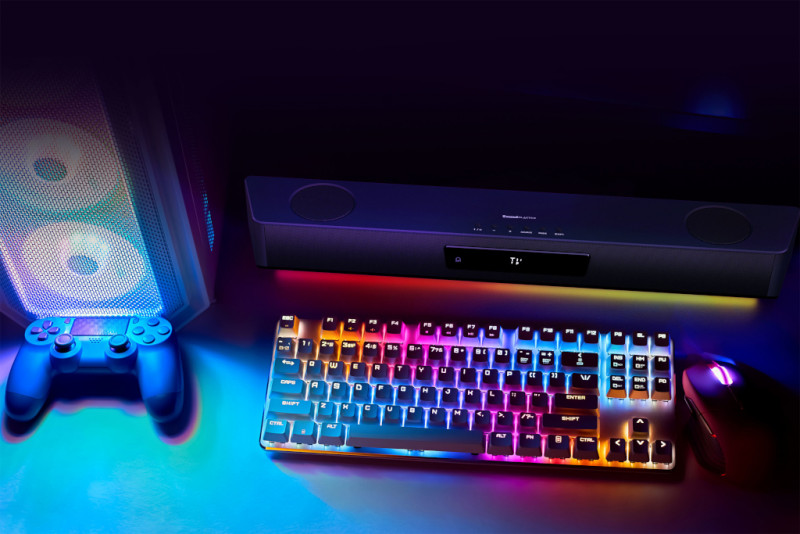 Like most soundbars, the design is pretty much as you'd expect, with it being a long rectangle. The back side is a little wider, so there's a slick looking angle to it when it's on your desk, the front grill also has the glassy display, and the top is where the physical controls are along with a subtle Sound Blaster logo as well as the two top firing pseakers. It's also got some heft to it, not feeling like cheap plastic as you might expect from most products. What makes it stand out though is the thin RBG strip at the bottom front of the soundbar, customizable in a few different ways to match your gaming aesthetic.

SOUND BLASTER KATANA SE - THE ALL-IN-ONE

Described as an All-In-One soundbar, the Sound Blaster Katana SE is perfectly suited for whatever content you want to pair it with, be it movies, music, gaming, TV shows, Mobile phone or other devices. Over the last few weeks I've paired it with my consoles, watching Youtube, Netflix, and even streamed some audio from my phone direct via Bluetooth.

The Katana SE also has two secret weapons. The first is its Bi-amplified design. This essentially means that each channel is getting the maximum amount of power per woofer and tweeter, instead of sharing a set amount. This in turn makes for a better sound overall by having two stereo amps, one for each side. The second noteworthy inclusion is having double DSP (Digital Signal Processor) chips. These are essentially the 'brain' of the soundbar, converting the audio information and changing the audio to the desired effect essentially in real time. Again, making for a much better overall sound.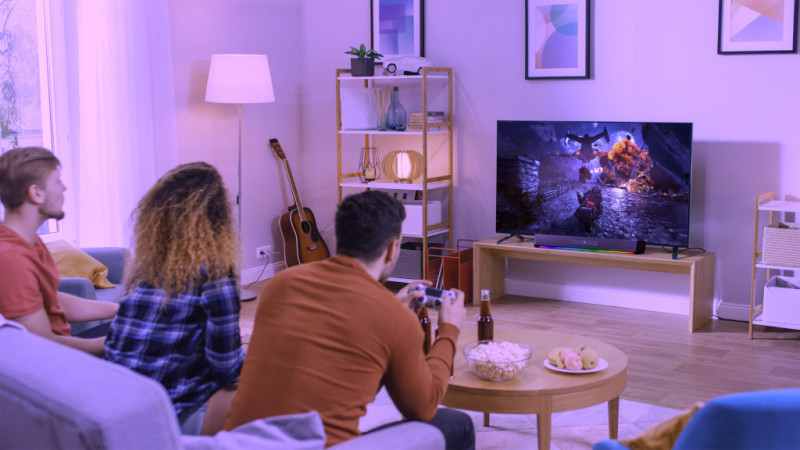 Being an All-In-One soundbar, the Katana SE will be able to handle anything you throw at it for your audio needs. Want to listen to an audiobook, the voices will sound crisp and clear. Movies will make action scenes sound great, though I did notice a lack of powerful oomph in the bass department. Music sounds clean with some good mid-range, loud enough to easily fill the room. There wasn't any content or media that sounded bad with the soundbar, though you can certainly tweak all the settings deeper in the companion app.

SETUP IS A BREEZE

Setup for the Katana SE is as easy as it comes, working right out of the box without any fuss. With a variety of different connections available from Bluetooth (5.0), HDMI (with ARC), USB, Optical-In and a 3.5mm AUX input, you can connect to practically any device, be it your phone, TV, projector, or almost any console, giving a lot of versatility, even if you'll be moving the device around from area to area at home. Simply pressing the Source button on the soundbar or remote you can choose from AUX, Bluetooth, Optical, TV, or USB, indicated on the front panel.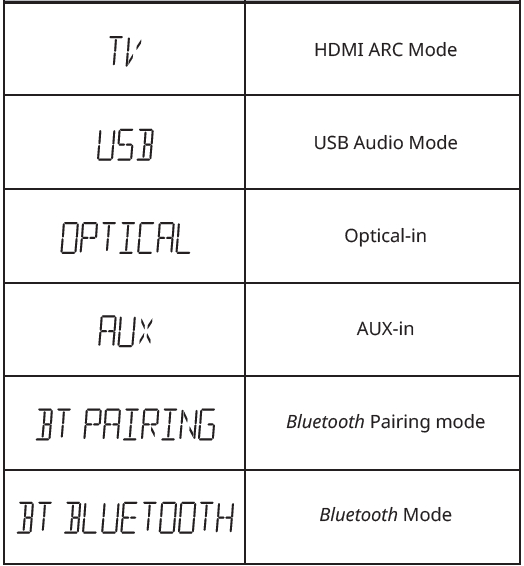 Even though you can simply plug in and play without any hassle, if you want to tweak your sound even more, you can download the Creative App as a simple way to change various settings. Here you can make finer EQ adjustments, change and enable other modes like Crystal Voice (to make your voice be heard as intended and clearly) and Scout Mode (hear where your opponents in game are with footsteps), even the LED's on the front panel has a handful of different adjustments that can be made.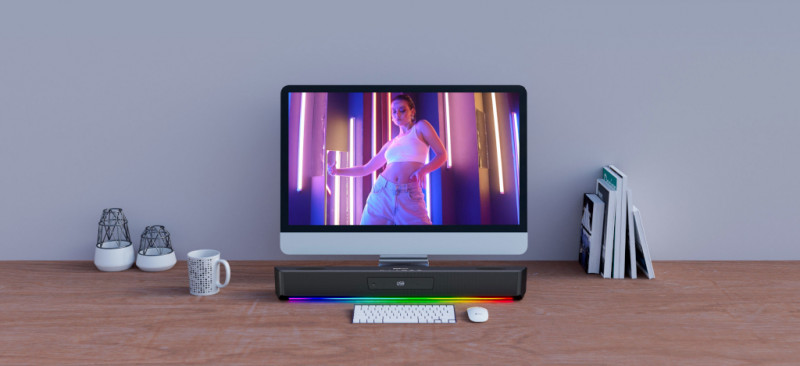 If you happen to have a compatible Super X-Fi pair of headphones, there's also a SXFI App you can download to create your custom profile for enhanced audio. Super X-Fi essentially recreates a soundstage that a home theater would be like, but in your headphones, but they need to be a compatible pair to make use of this technology to its fullest. Sadly I don't have a pair of Super X-Fi enabled headphones, so I'm unable to comment on the changes it would make to any audio sources, but did use with a variety of other headphones I had, and certainly could tell a difference.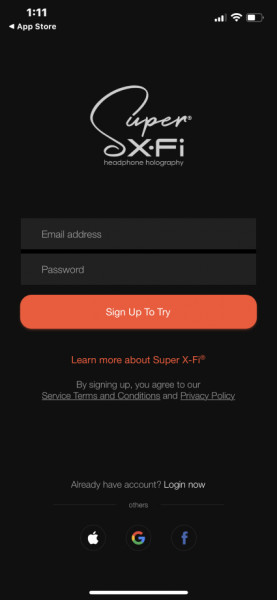 The last portion for setup would be deciding where to place the soundbar itself. While I assume most will put on their PC desk or under their TV/Monitor, there are included wall mounts, so that's certainly an option if you desire. I placed mine right in front of my keyboard when using with my PC, and right under my TV on one of my shelves when placed with console.

HACE CONTROL

Of course, using the soundbar right at my PC desk I have it within arm's length at all times, so I simply use the controls on the top of the device if needed. If you happen to have it situated under the TV or further away, then you'll find the included remote handy. There's nothing visually striking about it, as it's a small black rectangle like the vast majority of other remote out there that you have sitting on your coffee table, though the Sound Blaster logo at the bottom of the lightweight plastic remote should help identify it amongst any others. You can change volume (duh, of course), source, media controls, Bass +/-, display lighting, RGB patterns and even have 6 preset buttons you can program. My only complaint is that the two required AAA batteries weren't included? At this price, really?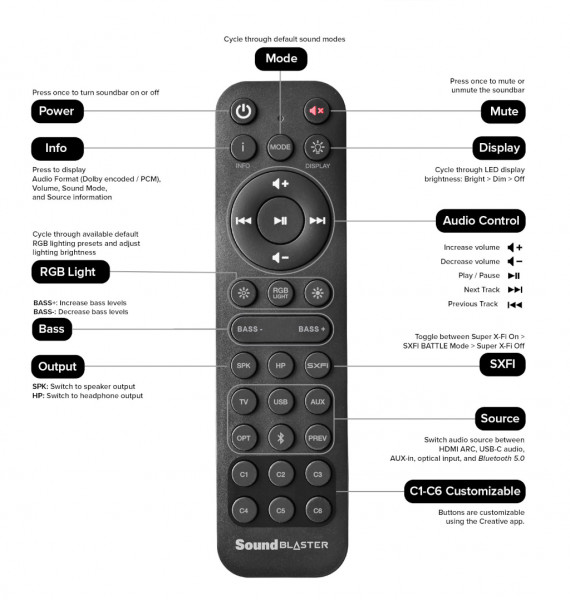 AUDIO BLISS

Now, for how the Katana SE sounds. Absolutely a step up from your TV or monitor speakers, but not quite as room filling as a dedicated sound system, the Sound Blaster Katana SE fits a specific need kind of right in the middle. Keep in mind, this SE version has no external subwoofer either, but that doesn't meant here's a complete lack of bass, just nothing that's going to shake the room if that's what you enjoy.

Without as much bass, you get a bit more heightening of the mids and highs. When I put the bass to max at +6, it's not that the bass sounds bad or drowns out the other audio, it simply sounds different than I'm used to with my other audio system and a subwoofer. The bass certainly gives my table a bit of a rumble when I crank up the volume, but nothing compared to a dedicated powered subwoofer, of course. I love a lot of bass, so having a lack was certainly noticeable in my favorite music. With its double-wall chassis design, this is how the back firing thumping bass doesn't interfere with the rest of the audio much.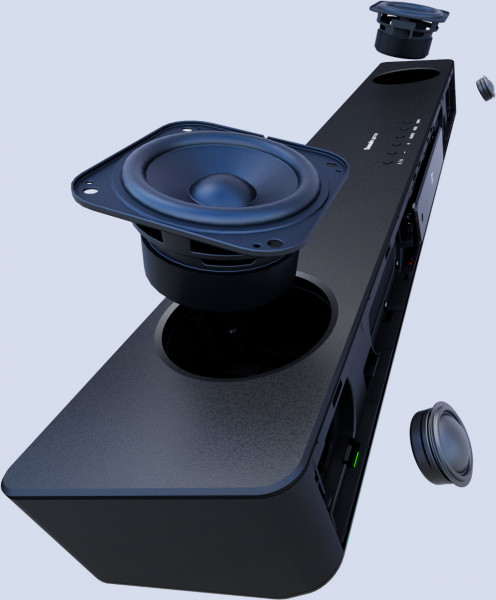 Because of the bi-amplification design being powered by dual DSP-controlled amplifiers, this means you won't get any distortion, as there's plenty of power to separate the channels to the four different drivers. Even at very loud volumes where the wife was worried we'd get complaints from the neighbors, there was no distortion or crackling.

The Super X-Fi UltraDSP chip means you can easily plug in any 3.5mm headphones into the port on the front of the soundbar to get what Sound Blaster calls "Headphone Holography". This tended to give a more 'cinematic' sound to my movies, and music sounded more like I was in a recording room or concert of some kind with the vocals much more of a focus. I'll admit, I did prefer my music with the SXFI off simply because it had more bass with it toggled off, but of course everyone will have different preferences. I simply found the music audio a little too focused on the highs, so some of my favorites like Bombtrack from Rage Against The Machine sounded quite different with the default SXFI preset. I do wish I had a Super X-Fi compatible headset to see any difference there would be though.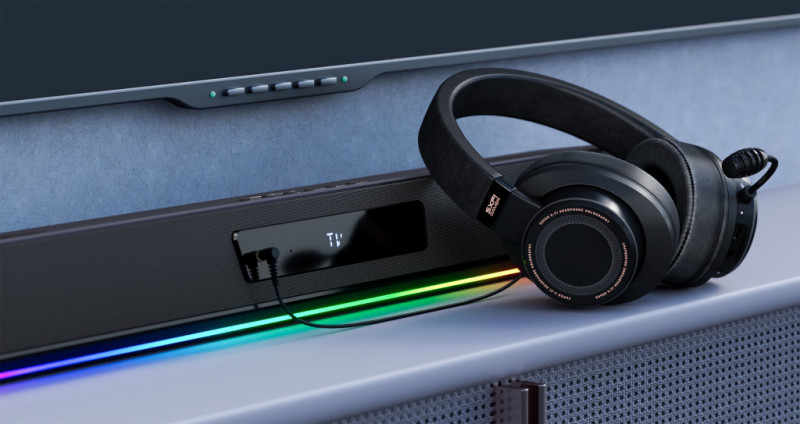 Regardless of what game I tested the Katana SE with, it was up to the task. I generally use a headset at night when playing, so I'm used to hearing audio directly in my ears, though the soundbar recreated a very similar sound. Car engines in Forza Motorsport sounded great, easily able to distinguish a V6 from a V12. Gunfire in Battlefield and Call of Duty can be heard in different directions, and while the explosions may not have the oomph I'm used to, overall audio sounded great for gaming. Watching my movies and TV shows, dialogue was crystal clear and easy to understand yet didn't falter all too much when there was tons of action on screen either.

One subtle feature I found out by accident was when I would transition from speaker to headphone and back. Testing out the different modes I had the volume turned up quite loud when the headphones on to hear the subtle nuances and difference between modes, and without thinking, I unplugged the headphones. I had a brief moment of panic assuming that since I had the volume almost maxed with headphones on, it was about to blast audio right in my face with my wife giving me a stern look shortly after. Thankfully the Katana SE remembers your audio levels for speaker vs headphones, so you don't have to worry about blasting your ears in either mode accidentally, unless of course you had it set high beforehand.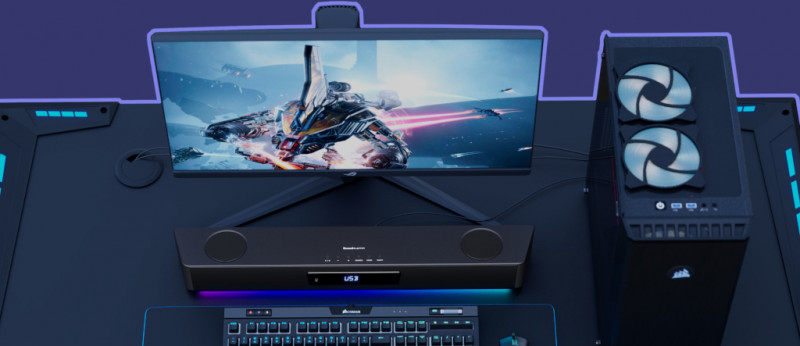 INTEGRATED MICROPHONE

What I didn't expect was a built in microphone on the front panel of the device. While I of course have numerous headsets with a microphone and primarily use a dedicated microphone when in party chats on discord, I of course needed to test out the included option. I can see why an integrated mic was included, this is touted as an All-In-One soundbar after all, but every time I used it on discord with friends I got the same feedback. I was told I sounded distant, 'tinny', or straight up terrible. I had to of course switch back to my regular mic, and maybe I need to play with the settings more, but on a number of occasions, everyone noted how different and terrible I sounded.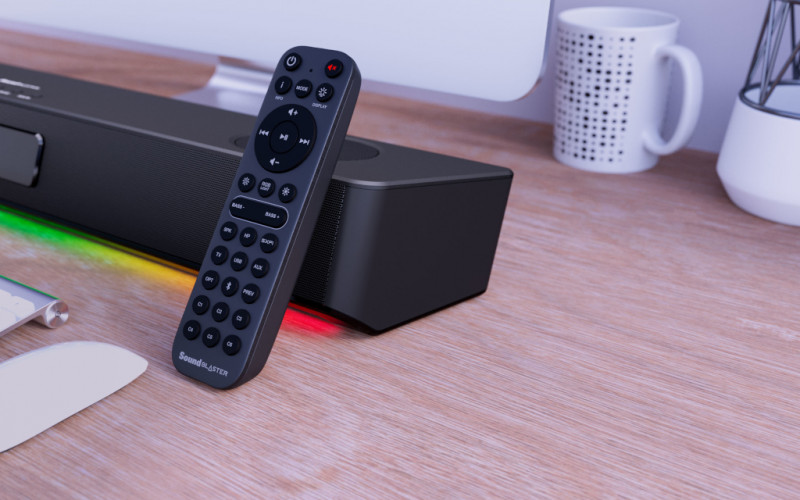 GAMING OPTIONS

Other features that will help your gaming experience are two different modes: SXFI Battle Mode and Scout Mode. Both of which are meant to improve the surround immersion, highlighting the smaller audio cues to help you against opponents. SXFI Battle Mode highlights not only the directionality of gunfire and reloading sounds, but distance as well. So if you got used to the sounds and the volumes, you should be able to tell if they are right around the corner or a further distance. It should be noted that this mode is only available with a headset plugged in, and obviously the better quality the headset, the better audio sounds you'll get.




Then there's Scout Mode. This is kind of like a Super Human Hearing mode that other companies utilize. This mode highlights the more of the smaller audio cues, like footsteps, reloads, etc. This mode can be used with the speakers externally, but obviously its optimized for headphones and will be the best experience.

Final Thoughts

Soundbars in the similar price range (MSRP of $299.99 USD / $419.99 CAD) of the Sound Blaster Katana SE don't usually offer all the same connectivity options or as many options to alter the soundscape you desire. As a single unit device without a dedicated sub, the Katana SE offers great clear audio for the mid to highs, though bass lovers will certainly be left wanting a bit more. With plenty of ways to connect to nearly any device, the Sound Blaster Katana SE is an easy choice when looking to upgrade your audio in a simple and single solution.

**Sound Blaster Katana SE was provided for and reviewed with numerous consoles and media**



Overall: 8.5/ 10