Preview of Dead or Alive 3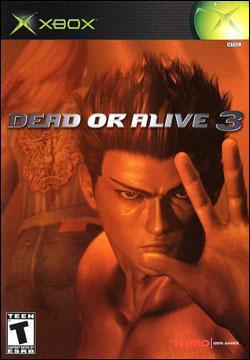 Dead or Alive 3
by Stephen Cameron

September 30, 2001
What can be said about Dead or Alive 3? It's evolution has truly been fantastic. Starting out as a lowly fighter on the PSX, to dethroning the king of all fighters Tekken series, to the wonderful DOA2 and DOA2:Hardcore on their respective systems, all the way up to the Xbox exclusive title, Dead or Alive 3. Originally announced sort of back burner, it has now become a flag ship title for the blossoming xbox to be delivered on launch day. As you all know, tecmo pays attention to detail. And DOA3 is no exception. With flowing hair, grasses blowing in the breeze, realistic terrain damage, fully interactive backgrounds and the all important bouncy, uhm, "assets", this game promises to raise the bar upon which all other games are measured.



In early footage, a forest floor arena was shown as leaves rustled and bustled about, as they react to the players movements. Also, walls were shown being destroyed, electricution, the all important multi leveled arenas, and some new faces. The FPS seemed to stay a solid 60fps while everyone thought they were FMV shots (Full Motion Video), they were realtime animations running on a xbox XDK (xbox developement kit).



The biggest news on this title is that Xbox, not PS2 would be recieving the title. Knowing that Tecmo has been behind sony from the beginning and they jumped ship to microsoft so fast, one can only wonder if this will set an example for other companies *cough*SquareSoft*cough*.



So far, i can safely say all we can expect is greatness from tecmo on this title. Keep an eye on this one. It will only get better.