NEWS - Monday, August 2, 2010
Fable 3 update
The "Fable III" pre-order tool invites fans to design their own villager with over 2,000 possibilities; pre-order incentive includes bonus quest and gold fortune
Great heroes of the past and present all know one thing is true: the revolution starts with you. That's why Microsoft and Lionhead Studios are giving fans the chance to get into the action now before "Fable III" launches on October 29th. With the all-new character creator tool, called the "Fable III" Villager Maker, fans who pre-order the game can create and bring their personalised villager to life. Your custom in-game villager will deliver to your hero a thrilling new quest and 1,000 gold fortune, and then continue to interact with you on your journey to become ruler of Albion.


The Villager Maker, launching today in the UK, is available for everyone to access and experiment with at www.xbox.com/fable3. Fans can utilise the tool to create a male or female villager with more than 2,000 different variations, including an enthralling backstory for the character, unique personality traits, clothing, accent, hairstyles and the region they hail from. Whether you create a valiant ally, an evil villain, or perhaps the perfect spouse, let your imagination run free as you make your mark in the fantastical world of "Fable III."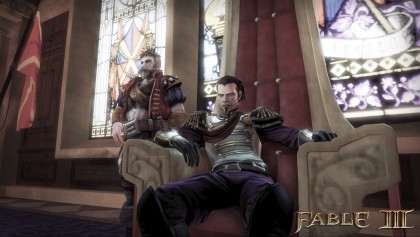 The fun doesn't stop there. With the Villager Maker, you'll be able to save your character as a desktop wallpaper and share your creation with your friends on Facebook and Twitter to see who has the coolest design. Anyone can start designing, but transporting the villager into "Fable III" is a reward given only to fans who pre-order the game at participating retailers. A redeemable code will be provided that allows players to bring their character creation to life in "Fable III" when the game launches.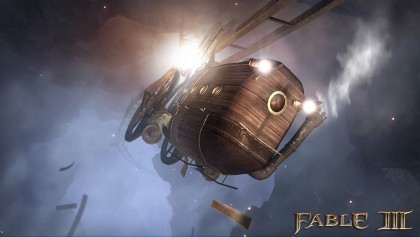 "Fable III" sets the stage for an unparalleled action and adventure experience, in which you will be called upon to lead a rebellion and rise up as the new ruler of Albion. The choices and sacrifices you make while fanning the flames of revolution, and then as you rule as King or Queen, will lead to an ever evolving world of consequences that will be felt across your entire land. Witness all the action, drama and humour as you're propelled into a rich and engaging story, featuring a unique cast of characters around you.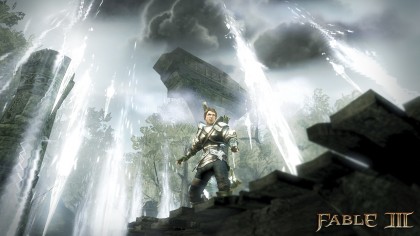 Source: http://lionhead.com/