NEWS - Wednesday, October 13, 2021

Award Winning Dark-Fairtale Adventurer, Roki, Arriving Oct 28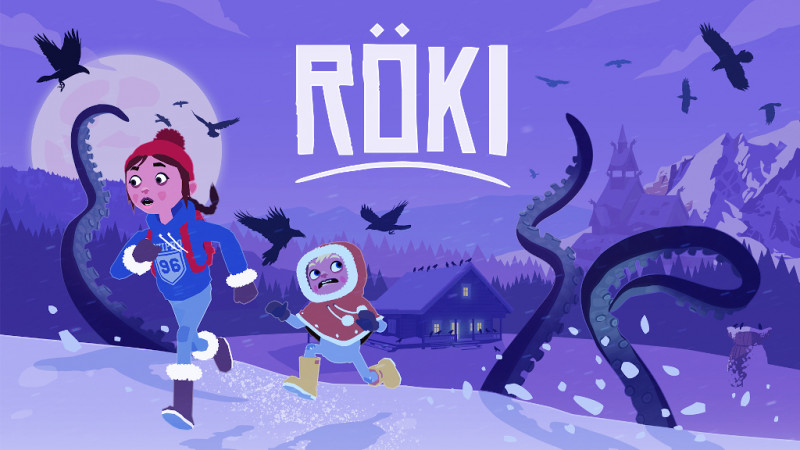 AWARD-WINNING, DARK-FAIRYTALE ADVENTURER ROKI ARRIVING ON PS5, XBOX SERIES X|S ON OCT. 28

Indie publisher United Label's latest trailer celebrates this month's arrival of the heartwarming and visually stunning game

Award-winning narrative-adventure Röki from indie developer Polygon Treehouse is debuting on PS5 and Xbox Series X|S on Thursday, Oct. 28. Nominated for best 'Debut Indie Game' at both The Game Awards and Baftas, players will finally be able to explore the breathtaking locales, uncover ancient mysteries, and experience this dark, yet touching tale on PlayStation and Xbox consoles at an all-new level of graphicalfidelity with up to 4K and 60fps support.
From publisher
United Label
,
Röki
follows the daring Tove
, who must embark on a
perilous journey into a mysterious and long
-
forgotten world filled with strange mythical
creatures to save her family.
Inspired by Scandinavian folklore, the game features
lovingly crafted art design, compelling, interwoven puzzles a
nd a dynamic and
interactive environment. Players will also be immersed in the rich and imaginative story filled with themes of love, isolation and overcoming loss.
Röki is an adventure game for ALL gamers -with its non-violent gameplay, accessible controls and universal themes. The game is designed uniquely to pose a challenge, but to also offer a helping hand when adventurers need it. A truly modern take on the adventure game genre, the latest trailerfor Röki showcases the stunning visuals and distinct gameplay that await console players later this month:
Experience

Röki

on next gen consoles at an all

-

new level of immersion with

up to

4K and 60fps support

Join Tove on a fantastical journey to save her family; one that takes her deep

into a long

-

forgotten world of folklore, filled with strange locations and even

stranger creatures.

Explore a living fairytale, solve ancient puzzl

es, and travel deeper through the icy

land to learn the truth.


Immerse yourself in a rich, beguiling Northern world of mystery and monsters,

brought to life by Roki's signature graphical style.

Solve the riddles of the wilderness

-

Röki

is a game of brains

not brawn.


Uncover a tale of tragic loss, as you chart your path to redemption.