NEWS - Sunday, July 18, 2021

My Singing Monsters Playground Confirms Seven Playable Characters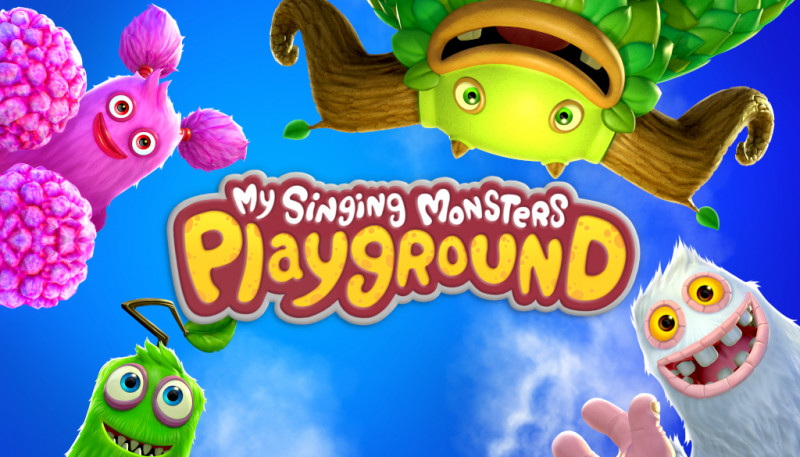 MY SINGING MONSTERS PLAYGROUND CONFIRMS CHARACTERS AND MORE GAME DETAILS AHEAD OF NOVEMBER LAUNCH ON CONSOLES
Playable characters and unlockable costumes announced for franchise's first foray onto PlayStation, Xbox and Switch
My Singing Monsters Playground, an all-new party game set in the globally renowned and imaginative My Singing Monsters universe, confirmed seven playable characters today, as well as unlockable costumes. My Singing Monsters Playground will launch digitally in November 2021 for PS5, PS4 system, Xbox Series X|S and Xbox One and Nintendo Switch.
Canadian game developer Big Blue Bubble's My Singing Monsters Playground has players take control of their favorite Monsters and compete in a tournament of Monster-game madness. Set across various locations from the world of My Singing Monsters, players will be able to explore their favorite Islands and see them come to life for the first time in an immersive 3D world.
Features and content:
Seven playable Monsters: Mammott, Furcorn, Pom Pom, Entbrat, Pango, Congle, and Kayna.
Unlockable costumes: In addition to their default look, each Monster has three unlockable costumes that players can use in-game.
Game modes: Monster-lovers can play with friends or solo in three different game modes including Party Tournament, Single Player Gauntlet or Free Play. With a mix of 2v2 games and more than 20 games, My Singing Monsters Playground lets players battle it out for Singing Monster supremacy.
My Singing Monsters Playground will be available digitally on consoles in November 2021.