NEWS - Tuesday, October 4, 2022

Gimme Gimme Gimme: Let's Sing Presents ABBA Is Out Now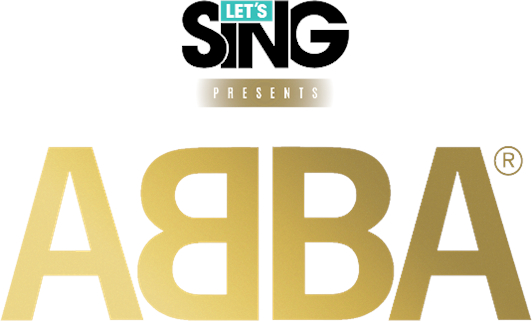 GIMME GIMME GIMME: LET'S SING PRESENTS ABBA IS OUT NOW
Take a musical journey through time with 31 of ABBA's greatest hits
The name of the game is Let's Sing Presents ABBA, and Ravenscourt and Voxler are happy to announce that it's out now for Nintendo Switch, PS4, PS5, Xbox One, and Xbox Series X|S.
Become a Dancing Queen or a Super Trouper in the Summer Night City or while celebrating a Happy New Year. Or check out what happened at Waterloo if that's more your thing.
You can either play alone or grab some friends to start your karaoke party. When All Is Said And Done we'd like to Thank You For The Music and hope you enjoy the experience that is Let's Sing Presents ABBA.
Find the full track list of this special entry in the acclaimed karaoke franchise below:
Songlist:
Bang-A-Boomerang
One Of Us
Chiquitita
Ring Ring
Dancing Queen
SOS
Does Your Mother Know
Summer Night City
Eagle
Super Trouper
Fernando
Take A Chance on Me
Gimme! Gimme! Gimme! (A Man After Midnight)
Thank You For The Music
Happy New Year
That's Me
Head Over Heels
The Day Before You Came
I Do, I Do, I Do, I Do, I Do
The Name of The Game
Knowing Me, Knowing You
The Winner Takes It All
Mamma Mia
Under Attack
Money, Money, Money
Voulez-Vous
On And On And On
Waterloo
One Man, One Woman
When All Is Said And Done
I Still Have Faith In You
Game Modes:
Legend: Beat challenges and battle your opponents to become the ultimate singer.
Classic: Take the stage alone or with friends. Hit the right notes and crack the high score.
Mix Tape 2.0: No playlist is the same. Each medley is a dynamically generated mix.
Feat.: Find your perfect match. The better you sing together, the higher your Compatibility Score. Sing with friends and family or even team up with your idol to max out the score.
World Contest: It's you against the world. Climb to the top of the online leaderboard and the game will show your performances as if you were singing together.
Jukebox: Lean back and enjoy a list of songs as inspiration for your next jam session.
Let's Party: Eight players, two teams, and randomly chosen game modes: this option will take your Let's Sing party to the next level.
Playlist Creator: This system now allows you to pick which mode to play as well as songs you want to sing. The player can now create their own playlist and play it in classic and feat mode.
Key Features:
Only karaoke series on current generation consoles
Strong playlist with 31 songs: 30 popular classics from the '70s and a new hit song from the new album Voyage
No mic at hand? No problem. The official Let's Sing app turns your smartphone into a microphone
Sing solo or with up to four players
Co-op modes for up to eight players
Dress up your Avatars in iconic ABBA outfits
PS4: choose between a maximum of four Smartphones or two USB-Mics + one Headset (or two USB-Mics + two SingStar-Mics)
PS5: choose between a maximum of four Smartphones or three USB Microphones + one Headset (Sing Star Mics not supported)
XB1: choose between a maximum of four Smartphones or two USB-Mics and one Headset
XBSX: choose between a maximum of four Smartphones or three USB microphones + one Headsets
Switch: choose between a maximum of four Smartphones, two USB-Mics, and one headset