Mega Bloks Kubros - Assassin's Creed Set Review
by Adam Dileva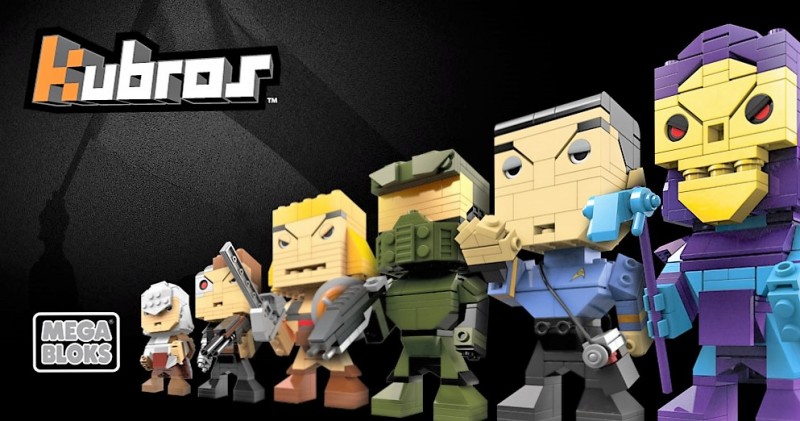 I may be a bearded and grown man, but I'm still a kid at heart. Case in point, I get excited when I see Mega Bloks' new Kubros line of toys, especially the gaming focused ones. For the gaming side of offerings they've released a Master Chief set from Halo and an Assassin's Creed set featuring fan favorite, Ezio. I previously purchased the Halo set and wrote about it, which you can read HERE for my in depth thoughts on that set in particular: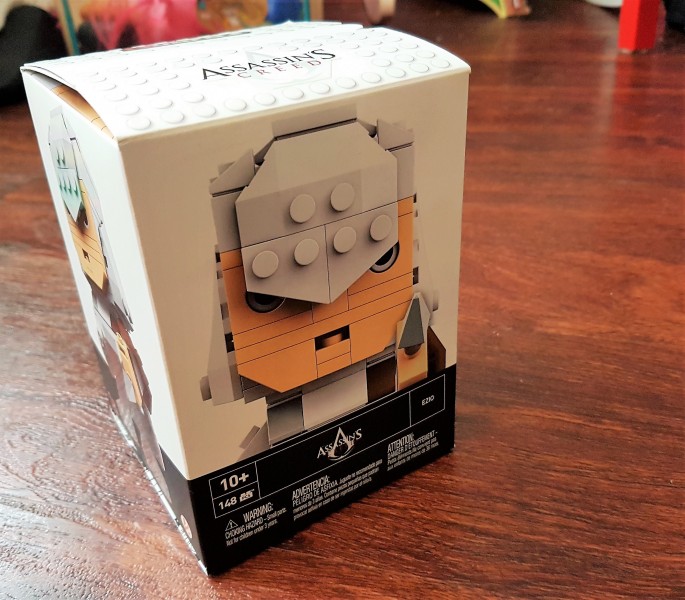 Today though I'm sharing the Ezio set that will go alongside my completed Master Chief. Found most likely within the LEGO aisle in your store, the Kubros line has very eye catching packaging, each of which is featured with the completed character on the individual box. This Assassin's Creed set's box is a very bright white in color and showcases a Blok-form Ezio on the front and side of the package. Even with the quickest of glances, you'll know that it is Assassin's Creed related if you're a huge fan of the series, like myself.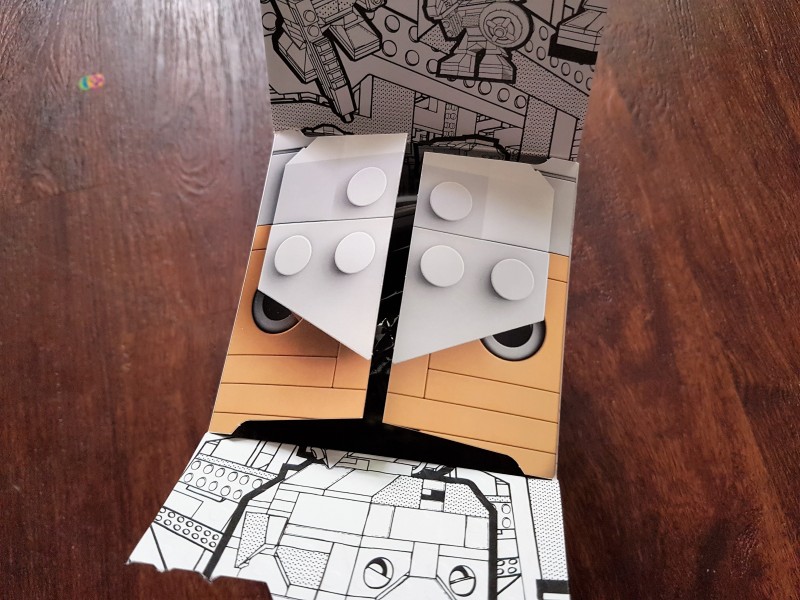 The top of the box has minor raised circles on it to simulate the top of a Mega Blok piece. It's subtle, but it's the first sign that a lot of care has gone into this series, even down to the smallest of details. As you open the top outer flap, you're greeted with a close up a blok'ed Ezio's face, which is another cool small detail on the packaging. Multiple bags inside house the 148 pieces to create Ezio and overall you'll find a few more color variants when compared to the Halo set. The bulk of the color is white, given Ezio's costume, but here's a handful of brown (two different shades), grey, red, black, and peach (his skin). The shades of brown are similar, but just slightly different enough to not confuse you.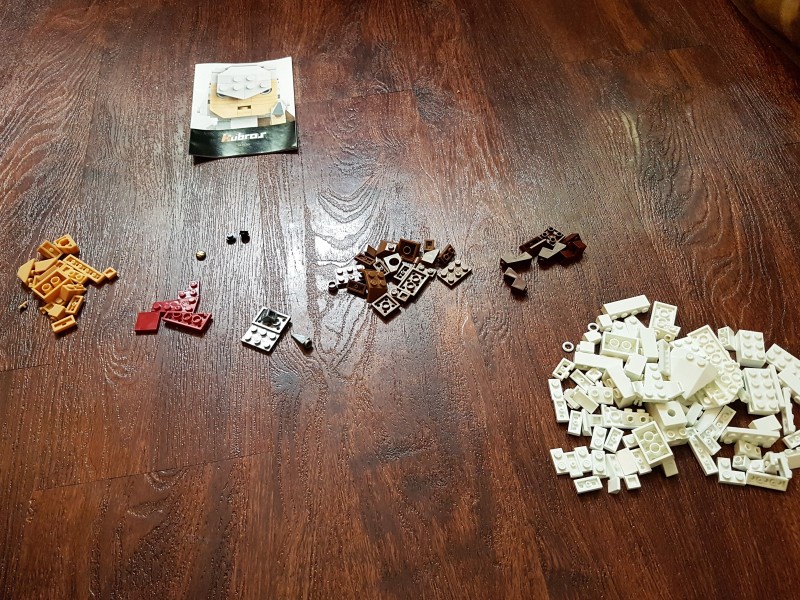 You begin with building Ezio's head, eventually attaching the iconic eagle hood that covers a portion of his face and eyes (on purpose). You then build the body and finally attach the feet. The Master Chief set was completely symmetrical to build, but Ezio on the other hand has a few parts that are different based Ezio's left or right side. The cape, for example, only drapes off of one shoulder, as does his shoulder armor and hidden blade, so there's a few steps that you'll have to build slightly different on the left side compared to right. There were only one or two steps that could have been better at explaining this, but nothing I couldn't figure out.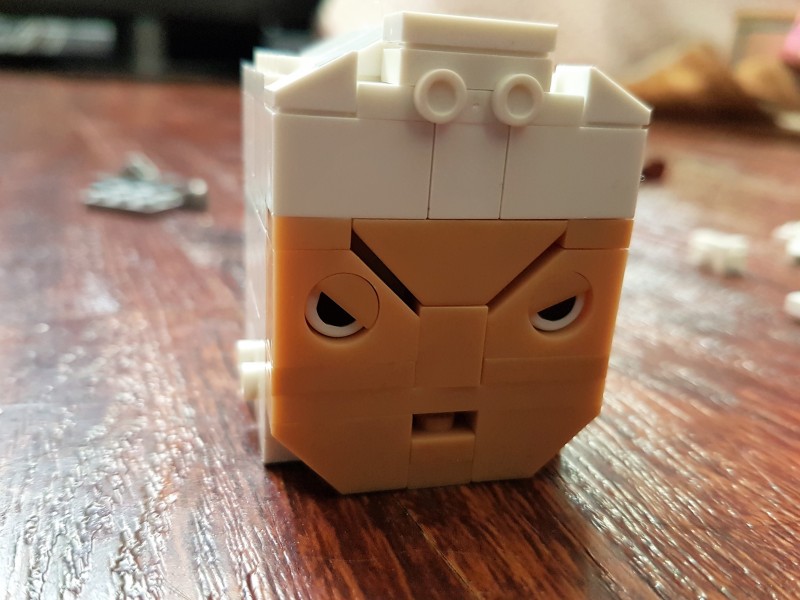 My daughter helped me build this set once again and really enjoyed doing so. There seemed to be a lot of the really smaller and thin pieces, so it was a little difficult for her to lock in some of these pieces, but she managed for the most part with some help from dad. The small details, when complete, are awesome if you're a huge fan. The fact that he's wearing a red thick belt (simply a square, but we know what it is), has his assassin's blade out, and even the single shoulder draped cape, all show that Mega Bloks put a lot of attention into the smaller details.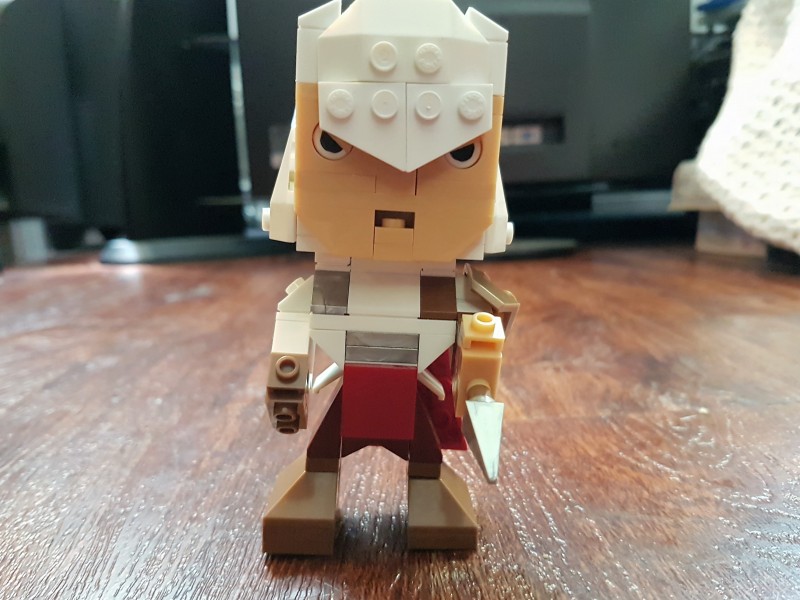 Just like with Halo, this Assassin's Creed set captures the essence of the source material. All of the checklist items to make something identifiable as Ezio are here, and adorable to boot. My only complaint, the same I had for the Halo set, and that the fact that the main arm can't rotate up and down too far, simply because of the length with the hidden blade / shoulder armor. So if you move it too much the blade will either hit the surface it's standing on, or his shoulder armor will hit the bottom of his face. Ezio has the same V-like shaped legs that I wasn't a big fan of from the Halo set, but it's not nearly as noticeable due to the fact that his cape drapes below the gap where his legs separate, so it looks more natural.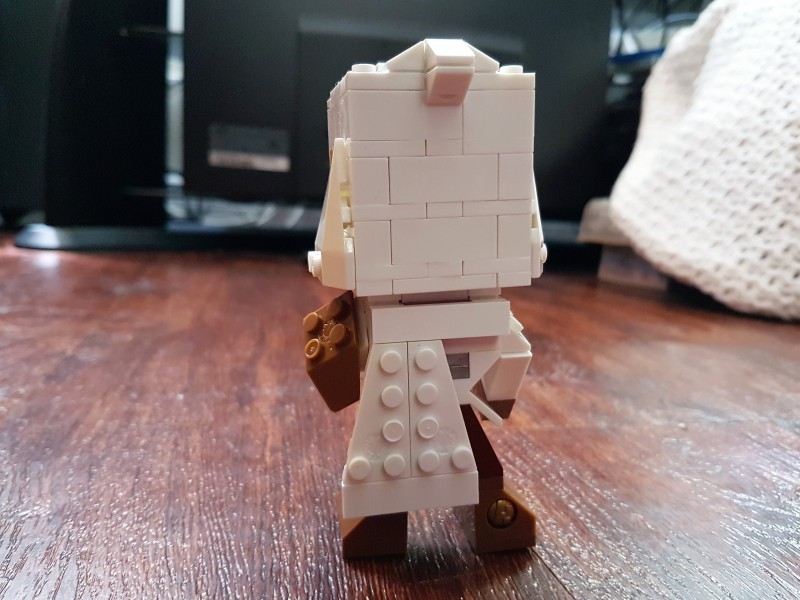 We here at XboxAddict are primarily gaming focused, the Kubros line has an awesome set if you want something Ezio related to display on your desk. This is a brand new line for Mega Bloks, and I hope it does well, simply because I want to see their take on more gaming franchises in the future. For $16.99 CAD it's a fun little build, even more so if you have a young one to help you out. Ezio and Chief sure do look good together, so much so that I might have to get the non-gaming related ones to round out the collection.