RIG 900 Max HX Headset Review
by Peggy Doyle






Wireless:
Lag-Free 2.4 gHz Digital RF
Dedicated USB Wireless Adapter
Bluetooth 5.1 10m Range
1800 mAh Battery
Microphone:
Frequency Response: 100 Hz - 10 kHz
Sensitivity: -45 dBV/Pa
Signal-to-Noise Ratio: >42 dB
Pick-Up Pattern: Uni-Directional
Speakers:
Frequency Response: 20 Hz - 20 kHz
Drivers: 2 x Dynamic 40 mm with Matched Bass Tubes
Features:
Ultra lightweight Design
Dual Fabric Ear Cushions
Power On/Off
Volume Dial
Flip-to-Mute Mic
3 x Wireless Modes
Game-Chat Balance (Xbox Only)
USB-A to USB-C Adapter
RIG Navigator App for Android and iOS
Base Station with Charge Dock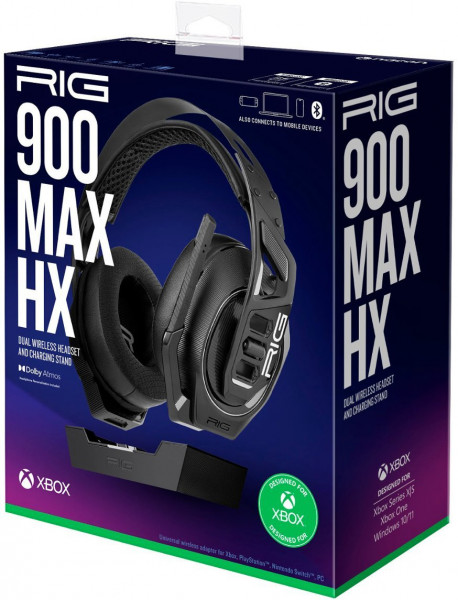 I had the opportunity to review the RIG 600 Pro HX headset recently (which you can read HERE), so when the bigger brother came along, I wanted to see how much bigger and better it was. The RIG 900 Max HX Wireless Headset from NACON is aiming to sit with the big guys in the wireless gaming headset sphere. Retailing for an MSRP of $249.99 USD, it's a significant jump in price from the 600 model and I was curious whether it would have all the features of other headsets of a similar price that are already out there. At first glance at the package, it boasts a 50+ hour battery life and the ability to be compatible with any console or your PC. These are all great starting points so let's dive into the details.



First Impressions

Out of the box, I was immediately surprised by how light the RIG 900 Max HX was. Weighing in at only 241g, it's definitely one of the lighter premium headsets out there. They almost felt fragile, but if you're familiar with other headsets from this company, you know that's not true at all. They have some of the most durable headsets I've owned and sold over the years of working in gaming retail. Snapping the ear cups into your preferential locations on the headband was less unusual after having just done it with the 600's and I was more confident about the pressure and location of where I wanted to place them.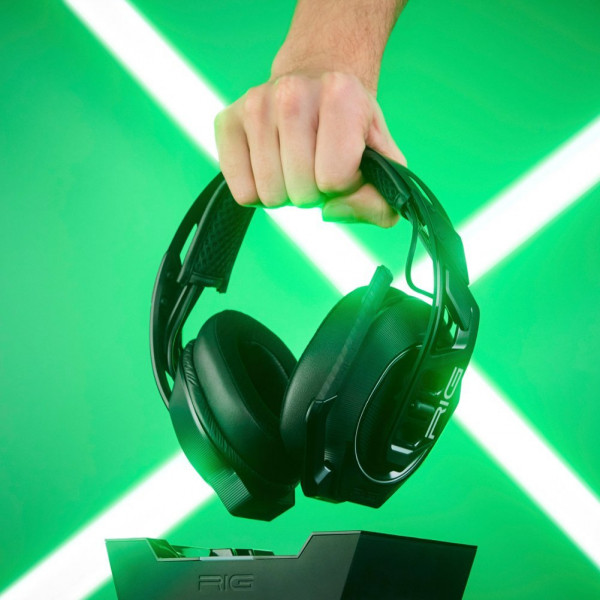 The spring metal design paired with a stretchy band underneath it ensures a comfortable and stable fit immediately. There was enough tension without any of the pressure. I didn't feel like they were about to slide off and I wasn't constantly fidgeting with them to get a better fit. Off to a great start. Since I wear glasses, the earcups are always a potential problem, Will they push or pinch my frames? Will I be able to secure a good sit without them sliding? They were excellent from the first time I put them on. Hours later I still hadn't adjusted them, I didn't have any headaches or pinching, and my glasses were still in the proper position. Most importantly, my ears weren't hot. This may sound like a silly thing, but some materials are less breathable and can become uncomfortably warm after a time. I didn't have any of this with the RIG 900 Max HX headset. The combination of leatherette on the outside and fabric inside means the headset looks great, is breathable and isolated the sound.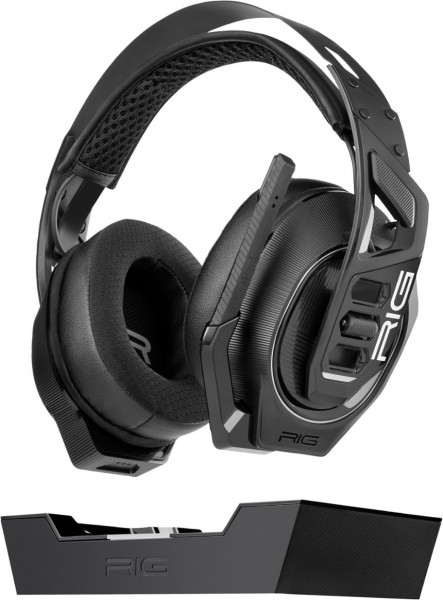 Much like one of the more well-known headsets on the market, the Astro A50s, the RIG 900 Max HX comes with a charging base, but this isn't a mandatory item to use. You can use the headset, included USB dongle and cable to connect to your platform of choice, or just connect via the USB dongle plugged into your console. This was my preference as it meant I didn't need to find a spot for the charging base in my gaming space. While the RIG 900 Max HX is designed for Xbox, it works with any of the major consoles and even connects through Bluetooth. I tried them on my Xbox Series X, PC, PS5 and my phone with no issues. Charging can be done wirelessly through the base or via the included USB cable. I used both over the few weeks I tested it, and both worked well.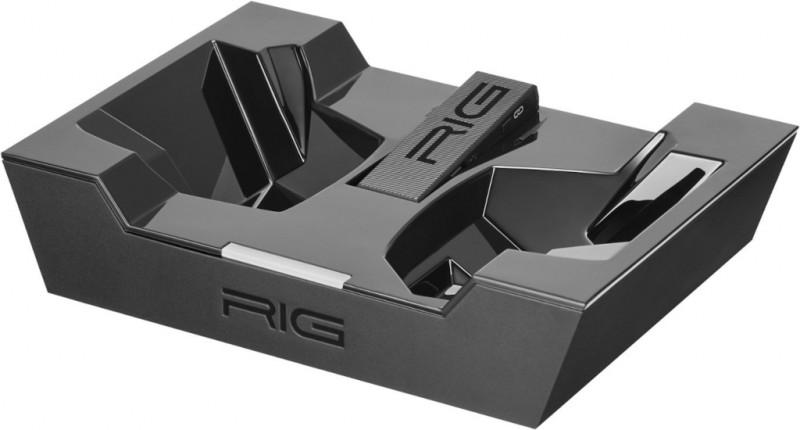 The battery life is advertised as 50+ hours and I have no reason to dispute this. I played multiple days of long gaming sessions and not once did I get a low battery notification. If you are using the charging dock and also storing it there, there is no reason your battery should ever really run low. I did play around with the charging base a little and found the metal connectors were easy to attach to the headset regardless of how haphazardly I placed the headset on the stand. If I had a little more room on my desk, I could see that I would be using the stand all the time. It works well, and I'm happy it was included with the headset. It also gives it a more premium, look and feel, similar to some of its counterparts in the market.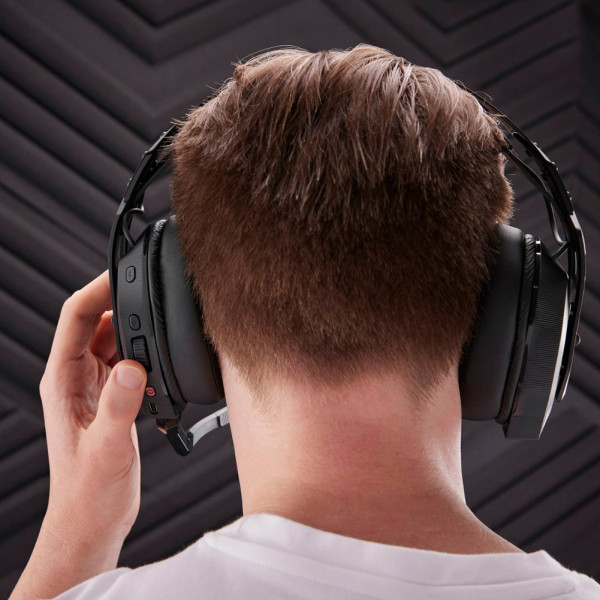 On the left earcup, you will find the buttons for power, mode (console or PC) and Bluetooth. One of the buttons allows you to modify your chat/game volume balance from your headset. This is available on Xbox only. Also a volume wheel and your flip-out mic. The headset connection via USB dongle has an exceptional range. I was able to pop downstairs to grab a drink and I didn't lose connection to my party chat.

Sound

Directly out of the box I was happy enough with the sound, but not blown away. Sounds were clear and there was a distinctive heavy bass, but something was missing. The headset comes with a Dolby Atmos license and taking the time to set this up, was a marked improvement in the sound quality and direction of the audio. Although the RIG 900 Max HX headset is available across North America, the Dolby personalized profiles are not available in Canada, sadly. The RIG 900Max HX headset is the first to use this technology. Essentially you use your camera to scan your set and the app with create a personalized profile for you. I would have loved to try this out, hopefully, there will be a broader rollout in the future.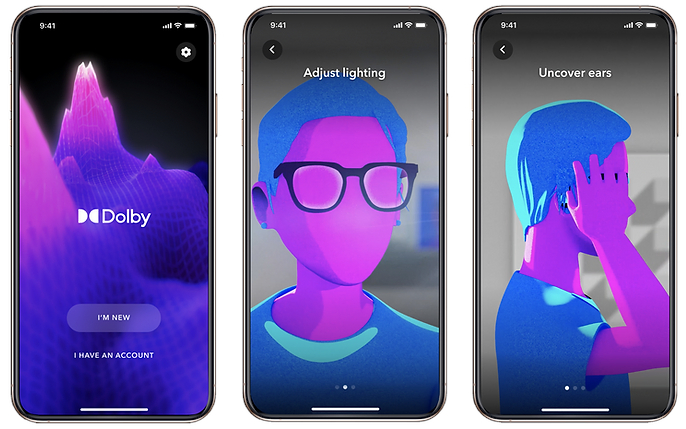 There is an app you can download that can be used to change settings, update the headset, adjust your mic and set multiple EQ options, tailoring your audio experience even further. Testing out games like Call of Duty, Forza Horizon and Starfield with the default settings vs the customized audio from the app, the difference was clear. Please take the time and set up the audio settings for your own preferences. The ability to save your preferred settings was a nice touch. Although it may not seem like a big deal, if you've ever had a headset that defaults to the original settings frequently, you'll understand why this is a nice quality of life improvement.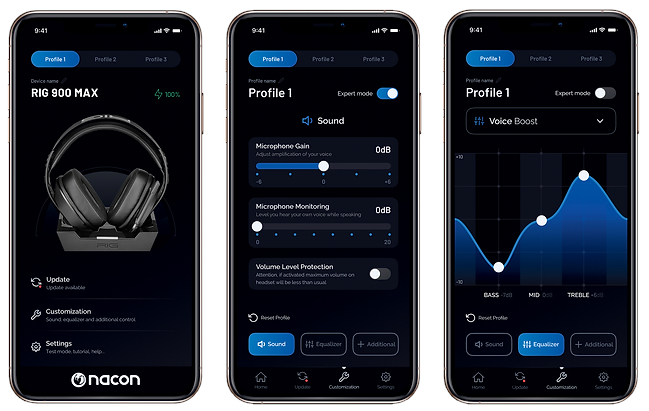 The dual connection advertised doesn't really work as I had hoped. It's more of a side-by-side connection vs a dual connection. Some headsets allow you to take calls or listen to music on your phone, while still playing games on your Xbox. This wasn't the case with the RIG 900 Max HX. If I received a call, it would interrupt the console connection. Not the end of the world. The connection works well, just wish it worked differently.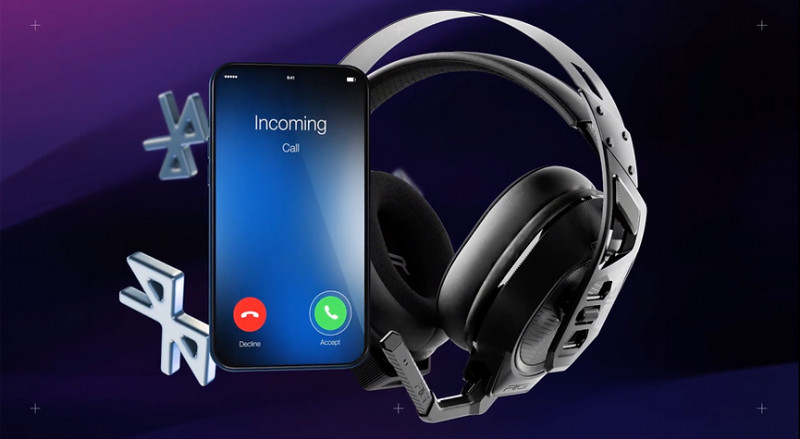 For the price point, you can find better options if you want to use these for music. I'm not an audiophile by any means, but they just weren't as good as some of my cheaper headsets. However, this is a gaming headset first and foremost and that's where it shines. The mic was clear enough for friends to hear me, but they did comment that it seemed to pick up a lot of background noise compared to some of my other headsets, and they had to adjust their chat volume to hear me better. It was fine, but I wasn't blown away. Again, like the 600's, my complaint is not having a mute button and having to fold the mic away to mute it. Also with it being ridged, I couldn't just move it to a better position for my friends to hear me better. Another complaint, like the 600's, is that everything is on one earcup and you have to sort of fumble around a bit to find what you're looking for until you become more comfortable with it. I liked the ability to control my game versus chat volume using the headset, although it took me a few attempts to figure it out. That's not on the headset, that's on me.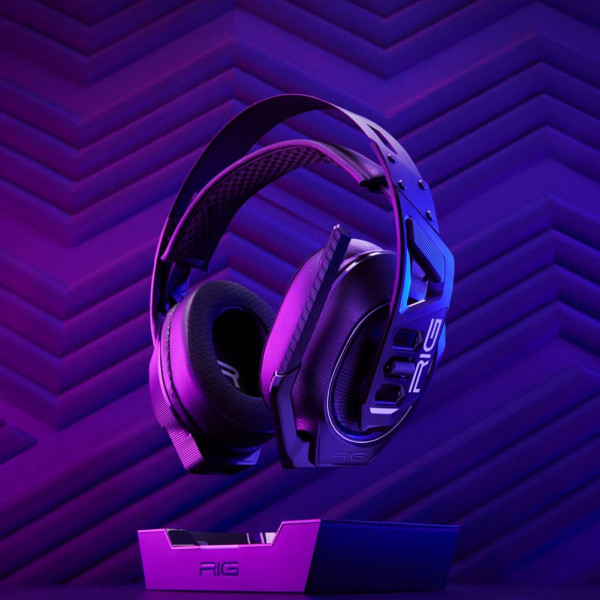 Final Thoughts

Although RIG headsets aren't hyped as much as their competitors, they've proven to me time and time again that they are reliable and high quality. Barring the cumbersome name, and the fact that I couldn't try the Dolby Personalization feature, The RIG 900 Max HX headset was even more than I thought it would be. At $250 USD, it's undeniably a premium headset and not a budget-friendly intro headset that someone might want for their kids or if they are just getting into gaming. I do think it's a little overpriced, especially since I can't use all of the features advertised.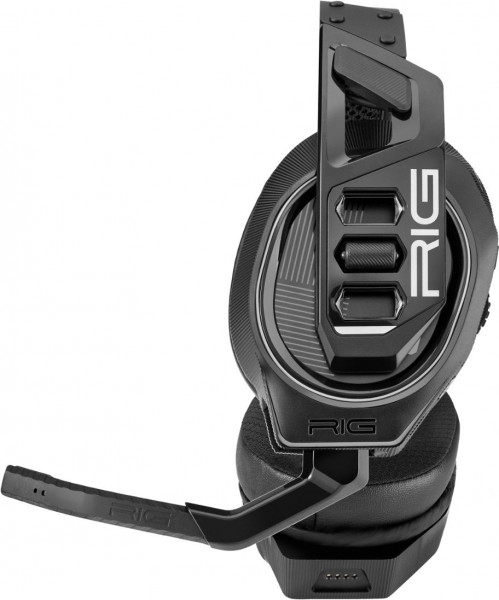 While there are headsets out there that do certain things better than the 900 Max HX, specifically related to the mic, for example, it's one of the most comfortable headsets I've reviewed or used. Lightweight, durable and having an incredibly long battery life, as well as the ability to be used on all platforms I own make this a winning piece of gaming equipment in my arsenal. I hope I will get the ability to try out the personalization for Dolby Atmos. Since this is the first headset with it, it would have been fantastic to talk about it further. If you're in the market for a headset, and have it in your budget, I have zero hesitation in recommending the RIG 900 Max HX. I think it's an investment that will last you for some time.

**RIG 900 MAX HX was provided and reviewed primarily on an Xbox Series X**



Overall: 8.5/ 10