NEWS - Wednesday, October 20, 2021

New Trailer Released For We Were Here Forever Plus Beta Sign Ups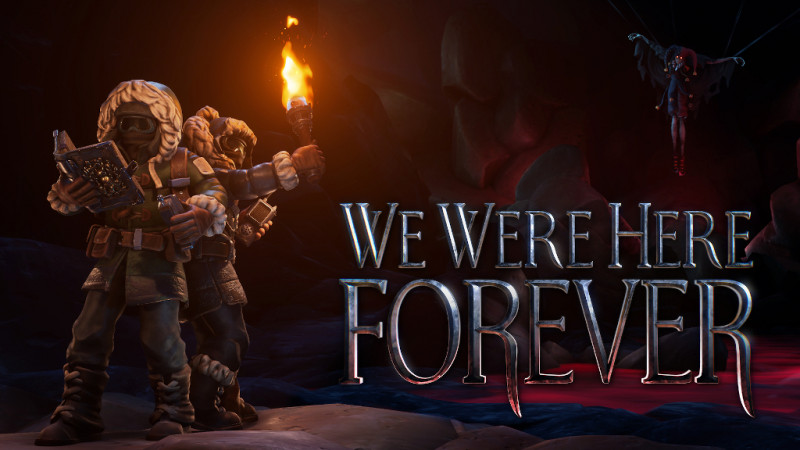 New trailer with time lock heralds the release of We Were Here Forever!
More news on the upcoming release as closed beta sign ups begin!
A new trailer and a bundle of unseen content awaits behind a mysterious door as sign ups begin for the We Were Here Forever closed beta! Chosen beta testers will be the first to set foot in the more lively world of We Were Here Forever, with the opportunity to experience selected moments from the journey in the closed beta!
Intriguing new screenshots and concept art hinting at what's to come have been released, while We Were Here Foreverhits its final stage of development. Since the We Were HereSeries is also known for its unique soundtrack, fans will be thrilled to discover there's also a new audio soundscape to explore. Even more reveals will be coming to you in each edition of the newly announced Explorer Post -fans can already subscribe to get their copies in their email inboxes! Last but not least, an updated release date locks the return to Castle Rock to Q2, 2022.
Things are ramping up as We Were Here Foreverenters closed beta testing! The release is planned for Q2 next year, which means more exciting things are to be expected in the coming months. We're already starting today with the new trailer plus concept art and spooky screenshots for a previously unseen part of Castle Rock...
Like the fans anticipated upon the Jester's return, it can finally be confirmed that you (the players) will return in this adventure as the explorers left behind in the first two games: We Were Here and We Were Here Too. However, there are still many other mysteries yet to be unraveled, but the most dedicated fans have a new opportunity to gather clues with the newly released material.
Make sure to check out our interview with the developers as well!